a couple shots from the past week.
met up with a local member to get a vc gasket from him.
met him at a ford dealership, and the salesmen didn't know my car was a focus. wtf?
now, i think said dealership is going to be building a show room focus. (my inspiration)
and i finished my grill lighting. i know i have gone led crazy... and i'm not done yet. lol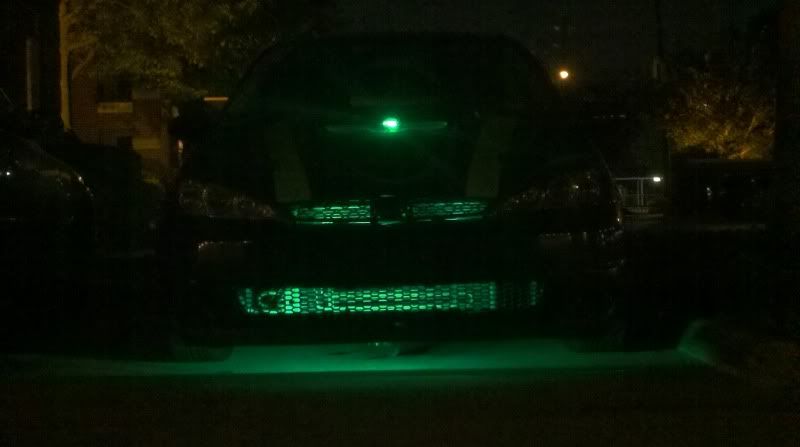 need to add one more brick on the DS
and with the angle of them, it throws light halfway back under my car.
ignore the hanging torn header wrap off my orp.