I suppose it's about time I start a thread for my car and get more involved on here.
Picked up my 2012 Focus SE HB in November. Traded an '06 xA with 85k that went through many stages of mods, numerous sets of wheels, and 4 different suspension setups. I've always been a fan of small, european-styled hatchbacks, and when the new Focus debuted, I was quick to get in for a test drive. Loved the way it drove then, and fell in love with the color when I saw a blue candy hatch sitting in the showroom... 7 months later, I had my Focus.
Here's my old xA.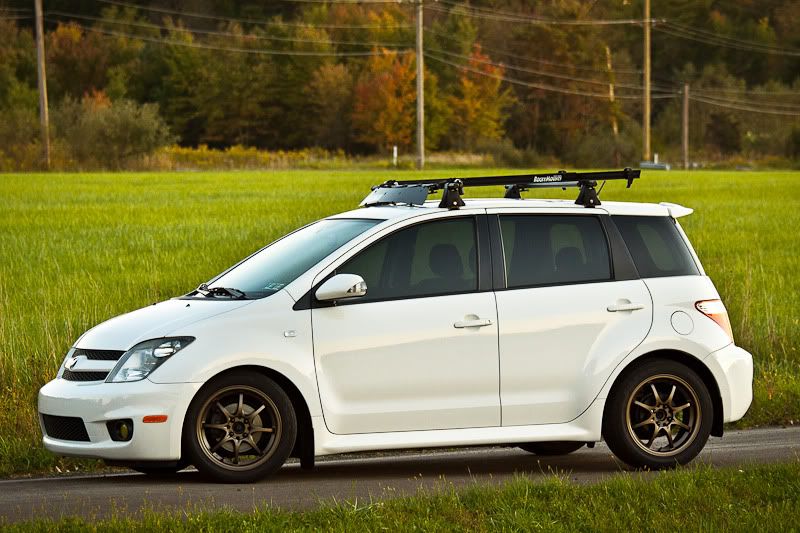 Focus specs:
- 203A (Sync, Convenience, Sirius)
- 5 speed manual
- Blue candy metallic
- Sport package (Alloys, rear discs, fogs, sport seats, etc.)
Additions thus far:
- 30% Llumar tint (sides + rear)
- Eibach Pro Kit springs
- Steeda 25mm RSB
- Ford factory splashguards
- Yakima Q-towers rack w/Rockymounts trays
- 18x8 +45 Axis XMX wheels
- 235/40R18 Kumho Ecsta 4X tires
Planned mods:
- Titanium headlights & fog bezels
- Koni dampers (whenever they get released)
- FSWerks or Steeda intake. Still undecided.
- FSWerks Stealth exhaust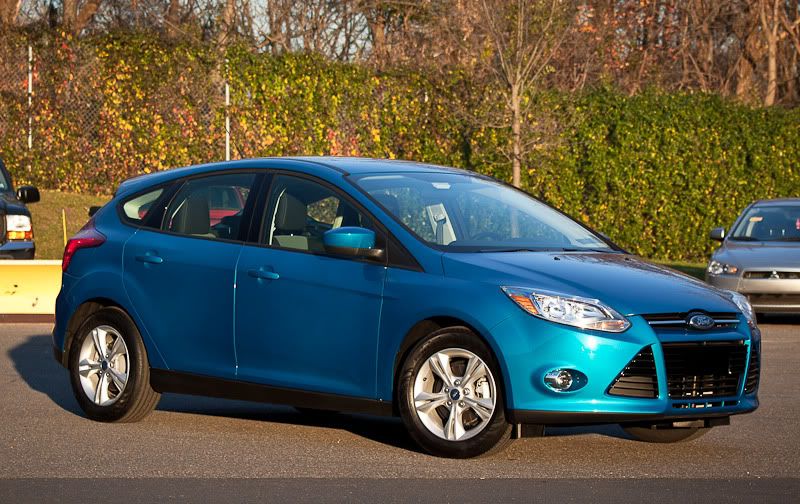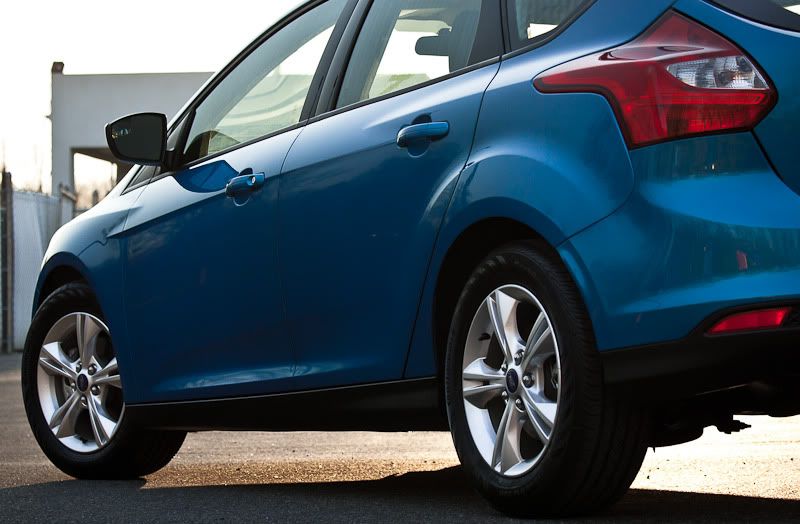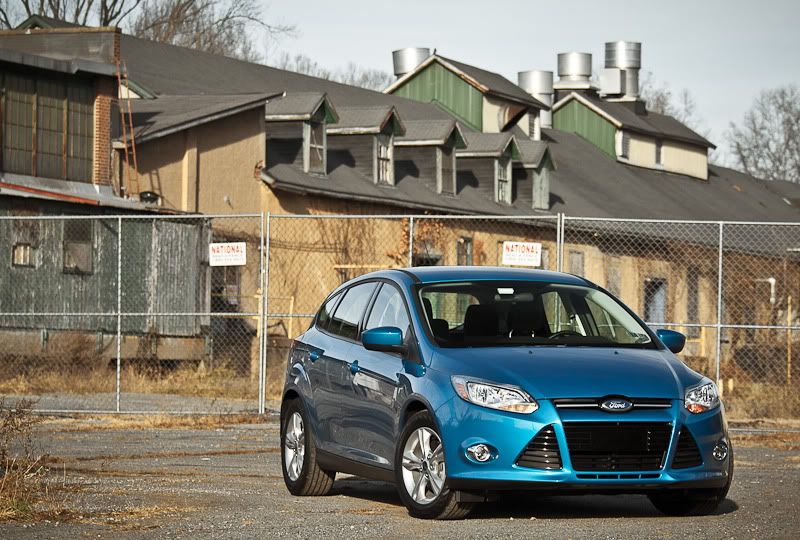 Tinted, 30% Llumar.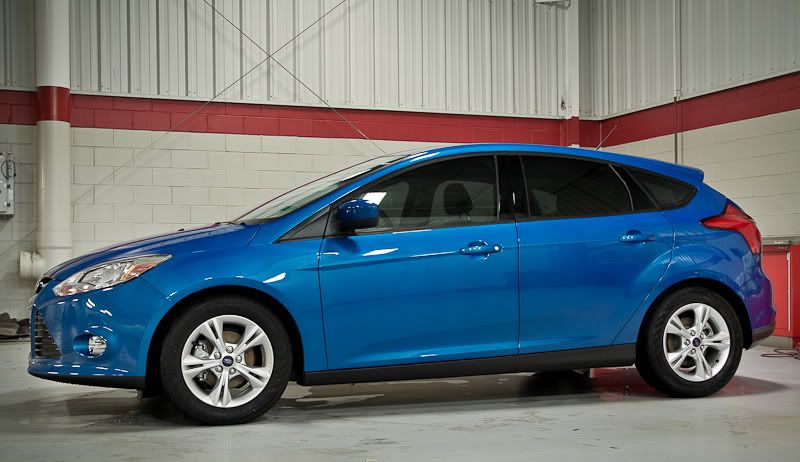 Deer decided to custom mod my rear door and quarter. Car went in and out of the bodyshop for two months in an effort to get it as close to right as possible.
Bought Ti headlights, unfortunately had to send them back.
Night shot.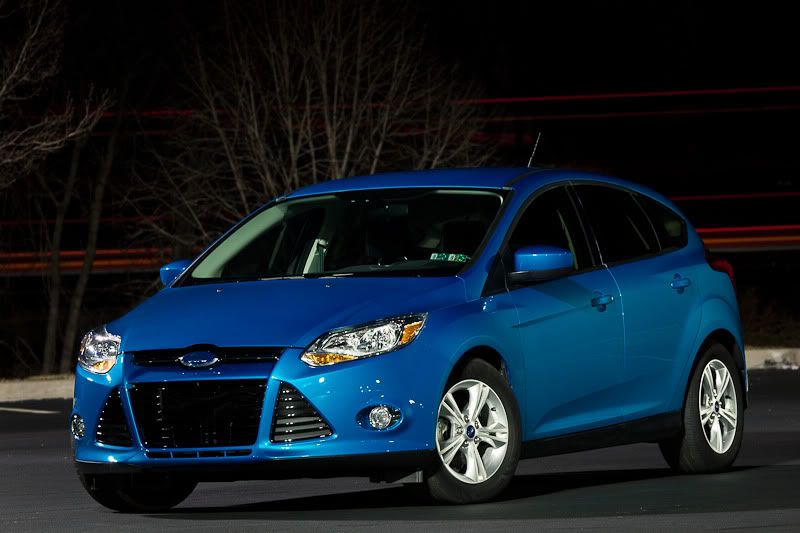 Rack installed.
Lowered on Eibach Pro Kits and factory splashguards installed.
Wheels installed.