Here is some more sideways pics of Mikayla.
No more yellow fogs yaay. looks so much cleaner.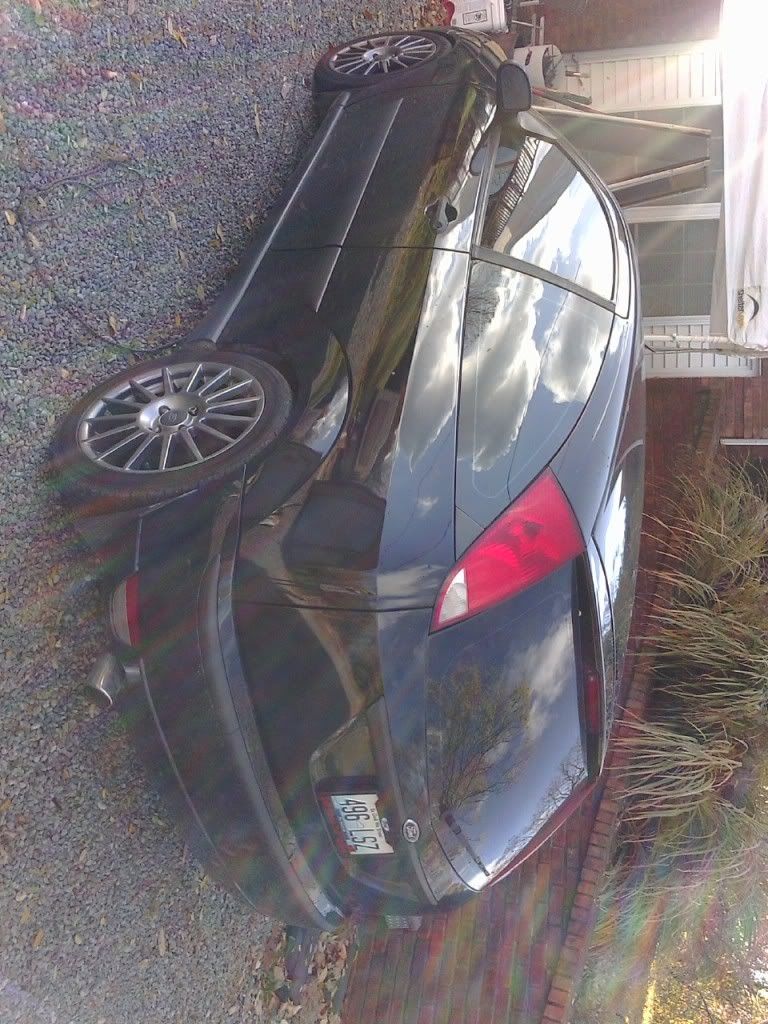 Here is some pics of the wiring. We ran the wiring from the left tailight down inside the car under all of the plastic. We then went to this plug in the corner of the floor to run it outside the car. From there we zip tied it to anywhere possible and went to the first light (this is where the wire splits.)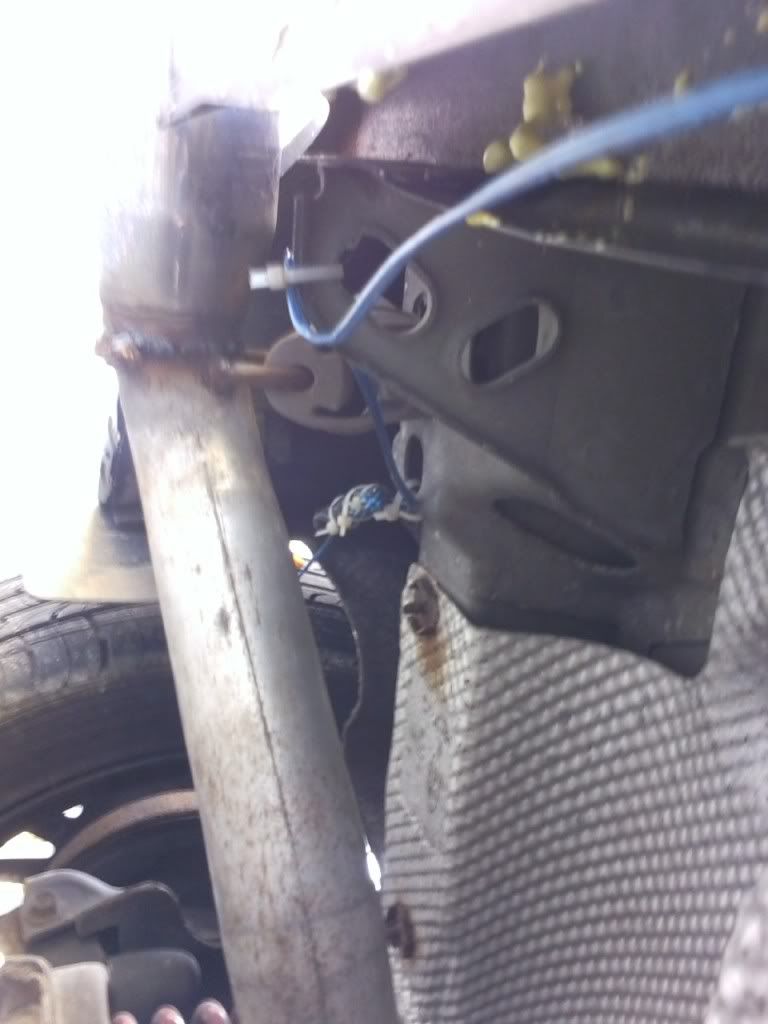 There was a 2 or 3 foot span of nowhere to ziptie the wire, so I punched a hole in this flange where the spare tire sits and ran a ziptie through that. I then ran the wire to the other light.
When we ran the wires to the lights, we did these steps.
-First we took the housing the bulbs go in and shaved the end of the plastic off with a hacksaw, so that the 2 metal tips were out in the open.
-I had some mini butt connectors I bought from advance auto. We trimmed the plastic ends off the butt connectors to get a closer fit.
-We then very carefully crimped the butt connector to the metal tips.
-After that we wrapped it all in liquid electrical tape.
-The reverse light housings come out super easy, there is just one clip inside the bumper.
-We then put the bulb back in
-Then twisted the housing back into the reverse light (while the reverse light was outside of the car.
-We tested the lights to make sure they worked.
-lastly we snapped the reverse lights back into place and found where to ziptie the wires.
-Oh and we took a wrap with the wire around the end of the back of the reverse light itself, so that way if the wire gets hit or tugged on, its pulling on the loop rather than on the actual connection itself. I felt so smart for remembering that. lol
Rep for sideways awesomeness?? lol i feel like I keep making how tos, posting links, helpin people and nuthin. Not that it really matters I guess. I just remmebered has anyone else had problems receiving buy sell trade rating? I technically have 8, but it only shows I have 5...