i contacted metrorestyling and ordered some samples from them to do a comparison. again i apologize for the quality of the pics they were taken indoors and at night on my cell phone but perhaps they might help a little for others thinking about looking into the other options available. the four samples i received are in no particular order
the 3m scotprint film 1080-cf201 anthracite carbon fiber, it is light silver. i have yet to use this sample so i can't speak on the application of this particular sample. you can actually feel the texture of the cross hatching pattern of the material that they used on the surface.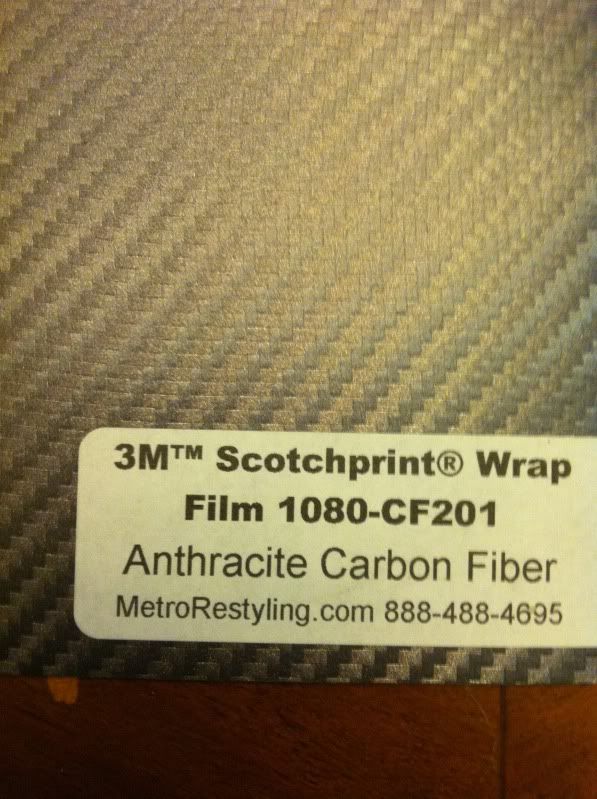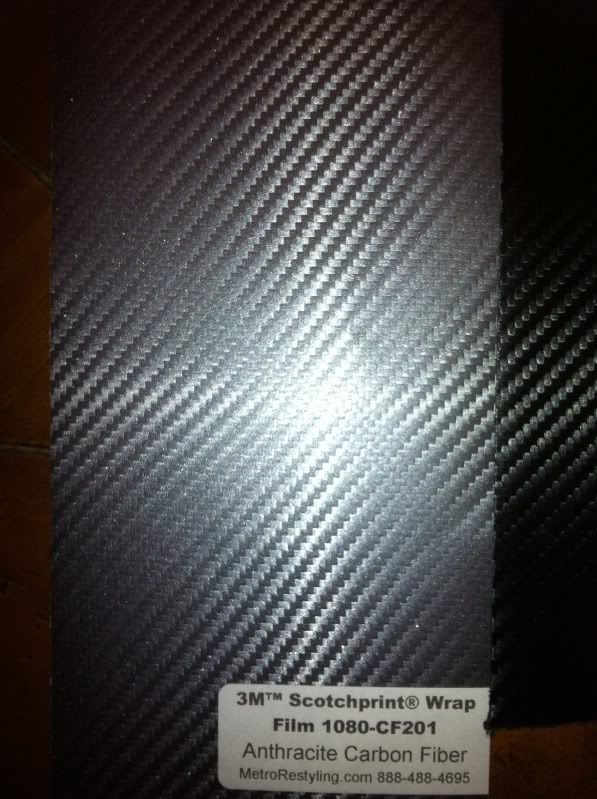 the next one is the metro black carbon fiber fabric which has a bit of gloss look to it and the texture seems to feel softer than the other samples, and is a bit stretchy and does not have any adhesive on the back, but a felt like fabric. this would probably be better suited for reupholstery of seats and headliners etc. however i am thinking of ordering some more of this for my door inserts.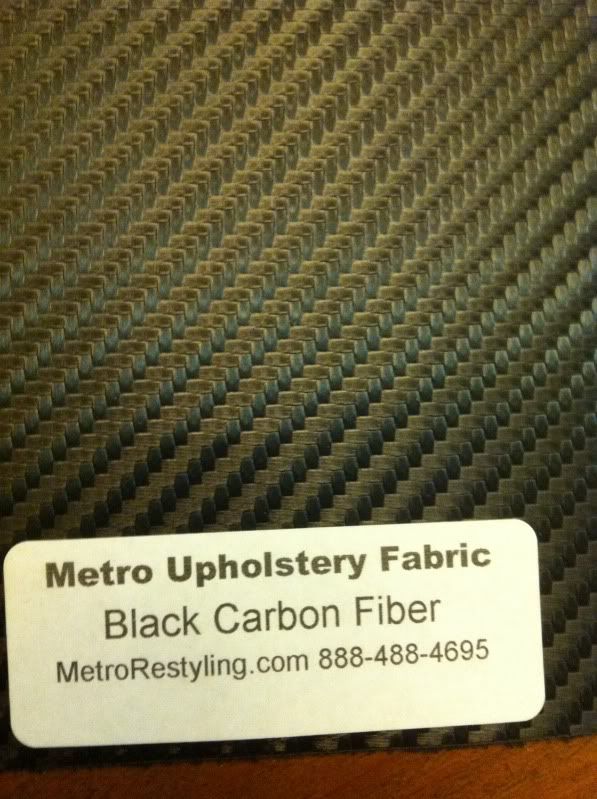 the next is the 3m dinoc ca-1170 gloss black carbon fiber. this sample seemed a little stiffer than the 1080-cf and even when heat is applied via blow dryer it seemed stiff and not quite as pliable but it however did conform to the surface when heat was applied. cutting the material was a little more resistant with the exact o knife. but the way it reflects light seems to make it look like it is glossier than the 1080-cf.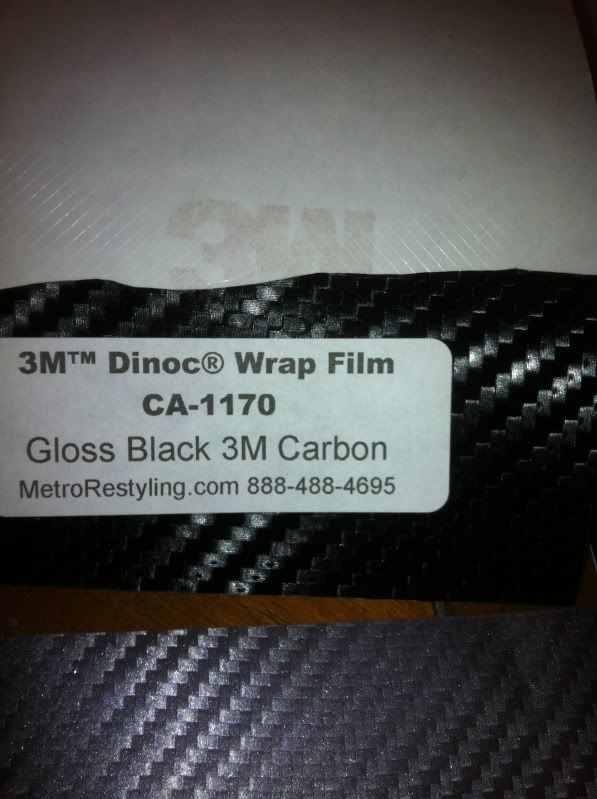 excuse the dusty dash but i haven't really driven the fofo that much of late.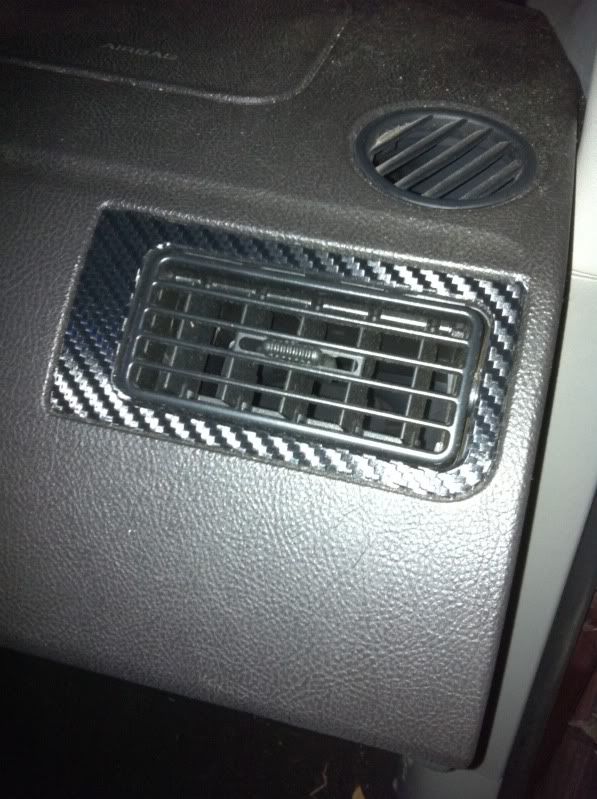 the last one is the 3m scotchprint black carbon fiber 1080-cf12
this is seems to be more pliable when heat is added and easier to work with when conforming to surfaces than the ca-1170 and is glossy looking. but has a smaller pattern than the ca-1170, which gives it a flatter look to it in comparison to the ca-1170 under the right light conditions.