OEM rear floor mats and mud flaps:
Guides for installing the mud flaps can be found here:
Front:
OEM Mudflap Installation
Rear:
OEM Mudflap Installation
More OEM parts that I felt the Focus was missing were ordered, this time floor mats (No rear mats...really?
) and mud flaps.
For the mud flaps, some clear vinyl was applied first, to protect the paint from any dirt that may find its way under the side of the flaps.
After that, all four were put in place.
Just a couple of days later the first real snow fall hit-good timing. Worth mentioning is the fact that heated cloth seats are the best combination, ever.
Broadyway mirror and yellow fog light bulbs:
These are two small items that I couldn't go without. The mirror is the 270mm-wide flat version, and in my opinion is so much nicer than the slightly smaller, rounded stock piece.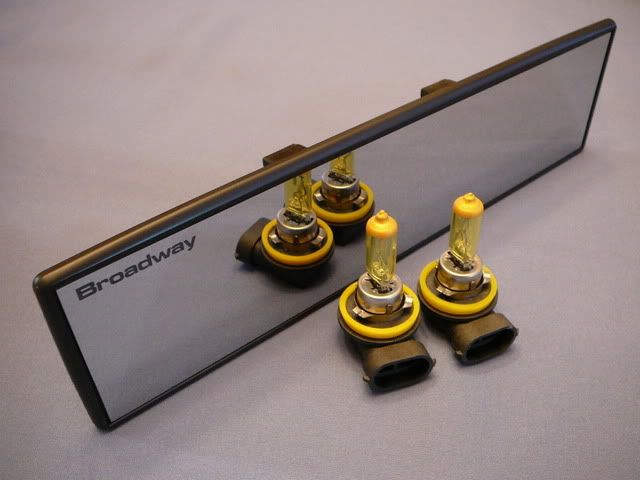 The bulbs work with the yellow tint, so that the fog lights are yellow both when they're on
and
when they're off. What can I say, I'm a sucker for yellow fog lights. The size is H11, for anyone wondering.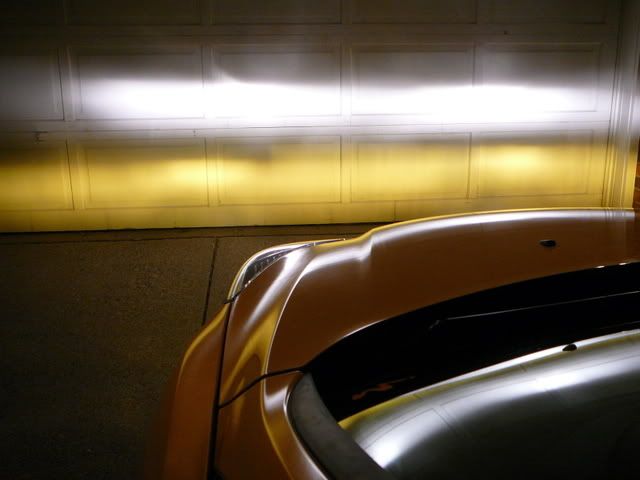 And that brings us up to where the Focus sits today. 7 weeks and almost 1600 kilometers in, and so far nothing but enjoyment from it. Here's hoping there are many more good times to come.