Door trim, round 1:
As shown in the last post, I was able to pick up a few rolls of vinyl so that I could play around a little. I specifically chose yellow and teal, as those are the primary colours of the car (Paint, and lighting/decals, respectively). There are some ideas I've been meaning to try, and vinyl will let me experiment. If I come up with a scheme I really like, then I can send things off for paint.
Tonight I started, by changing the colour of the trim on the front doors. For reference, this is what I had - silver.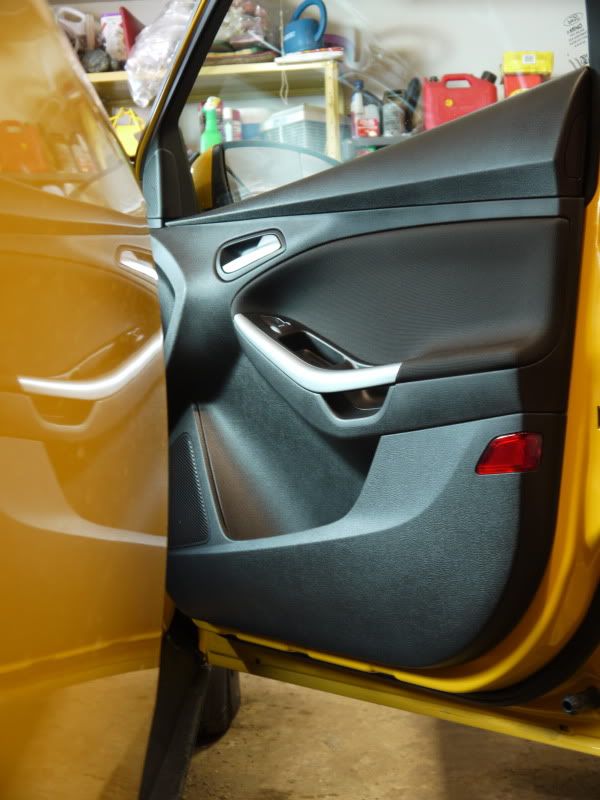 Drawing some inspiration from iND's 1M project, in which a touch of the orange paint was brought inside in the form of the steering wheel trim, I decided to first try the yellow to approximate (Read: it won't match yet) a colour match.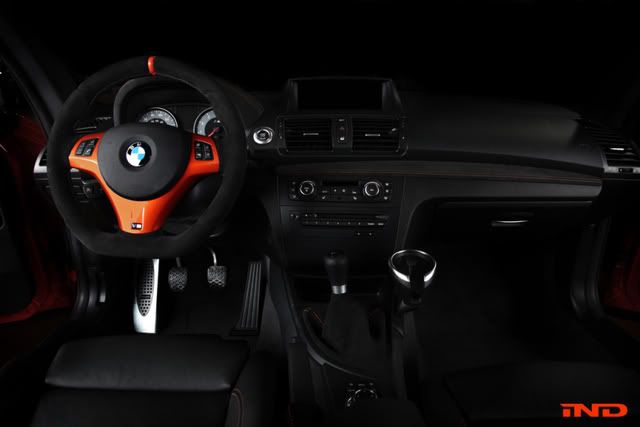 To start, the trim had to come off. A small flathead screwdriver, with the tip covered in tape to protect the plastics, easily popped the clips out.
If you want to remove these, start at the front and work your way back. The rear of the trim slides into place in the door card, with the tab shown below. Remove the clips at the front and middle and then pull it out.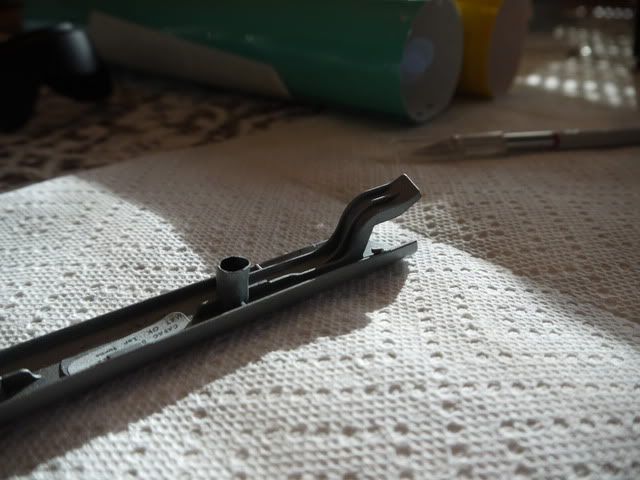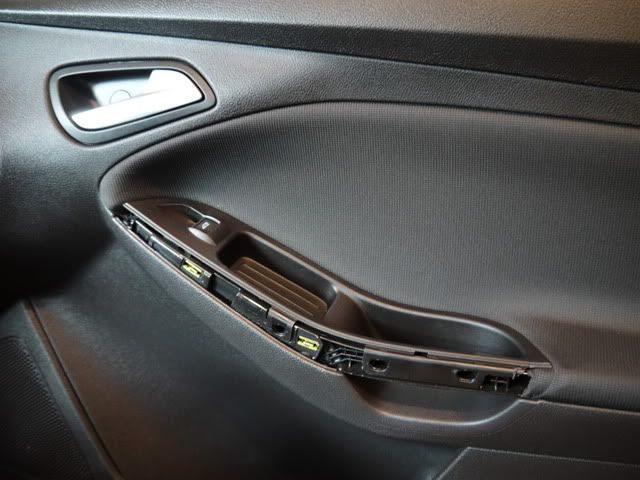 Now on to the actual vinyl. The trim wasn't too bad to work with, aside from some tight corners. Some careful trimming cleaned them up and they were good to go back on.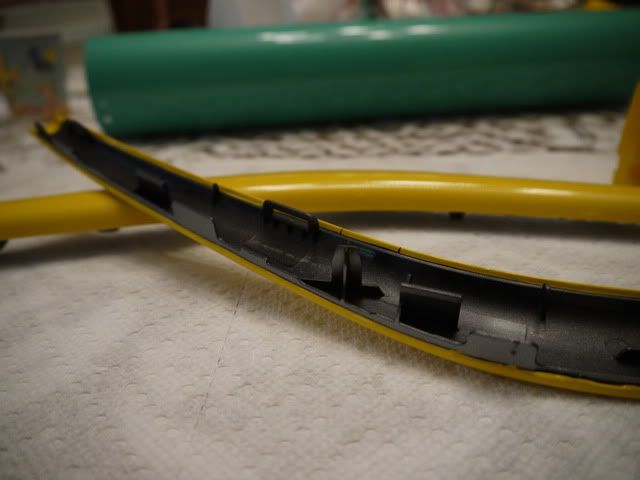 Now wearing a covering of yellow, they slid and clipped back into place and I could start to get an idea of how Yellow Blaze trim would look. Again, these are not and weren't meant to be colour-matched just yet. This is a trial, to see how I like the contrast against the interior. I still have some playing around to do, with additional trim and colours. (Plus my friend is awesome and let me have this for free, so I can wrap to my heart's content.)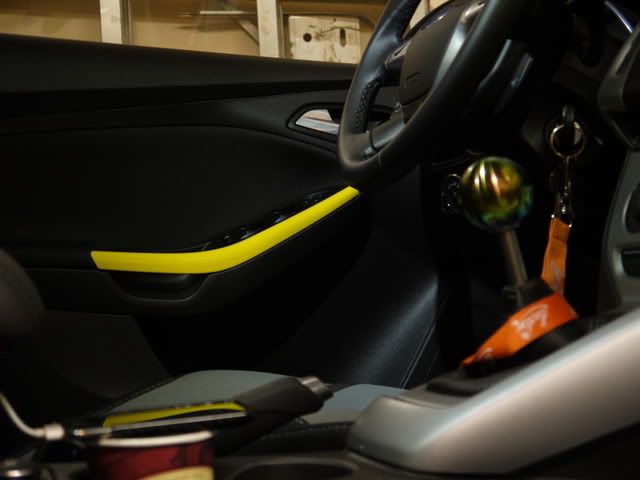 Overall, I don't think it's too bad.