ST side skirt test fit:
This morning a friend of mine came over and we went to work testing one of the new ST side skirts on the sedan. I was 99.9% sure it'd fit on with no troubles but I wanted to know without a doubt before getting them painted. Summary: it did.
The relatively nice weather means that both cars were recently washed as well. About time!
First up was to remove one of the stock skirts from the car. Along the bottom edge are a few fasteners which pop out. The upper edge is then held in place with more clips; for removal, you can pull up on the top edge of the side skirt (in the door jambs) to release it from these clips; they then pull straight out from the rocker panel.
These are said clips. The upper edge of the skirt has a small lip which these attach to, before the whole piece is installed on the car.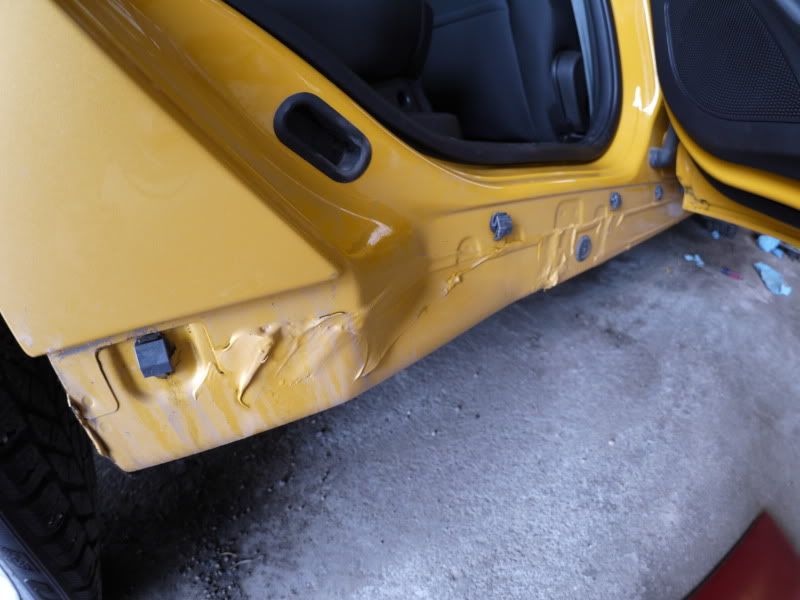 All the clips and mounting points are the same with one exception. On either end of the ST side skirts these white clips need to be used as they slide into little slots on the skirts. I need to track down two more, myself. Otherwise, all original clips can be used if they survive removal of the side skirt, which they should.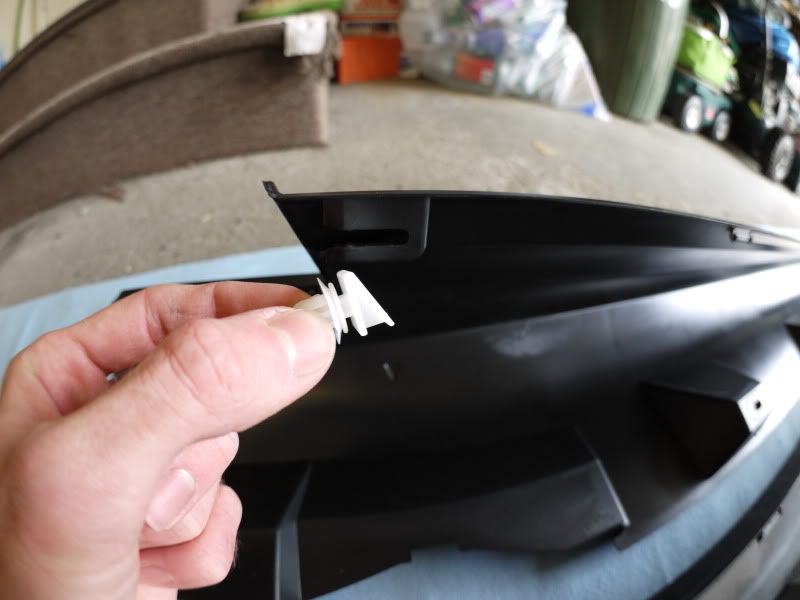 With the original piece set off to the side the ST skirt was put in place temporarily and it fit perfectly.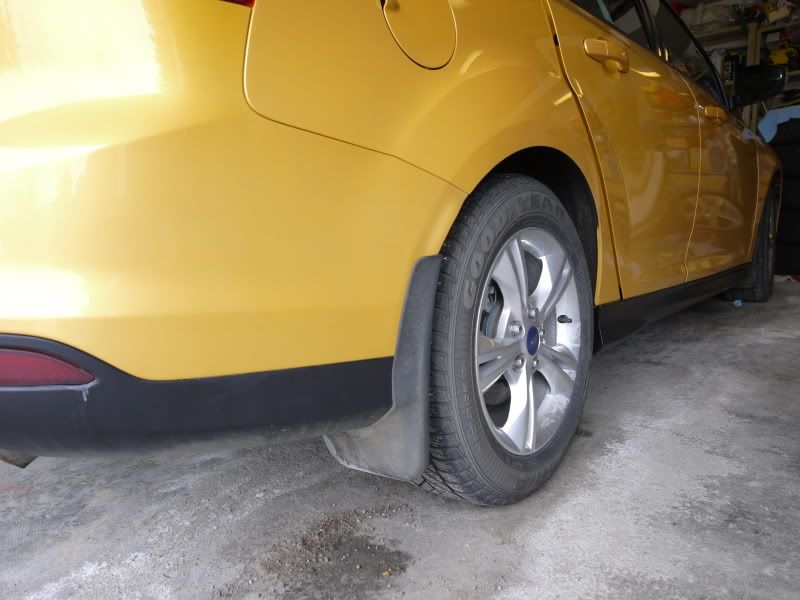 *Ignore the mudflap in the second picture. I removed the bottom clips and merely pushed it out of the way when installing the side skirt. Being one-time use clips I didn't want to fully remove it.
So, there it is. ST skirts fit onto sedans perfectly as long as you swap two clips for each one. Now it's time to send these off for paint!