So, I took a closer look after washing the lip today. I still need to check the mounting holes underneath but there is some subtle damage. I tried to make it show up as best as I could in the pictures; in real life you have to know where to look for most of them, and even then they're pretty hard to see.
Underside, scrapes: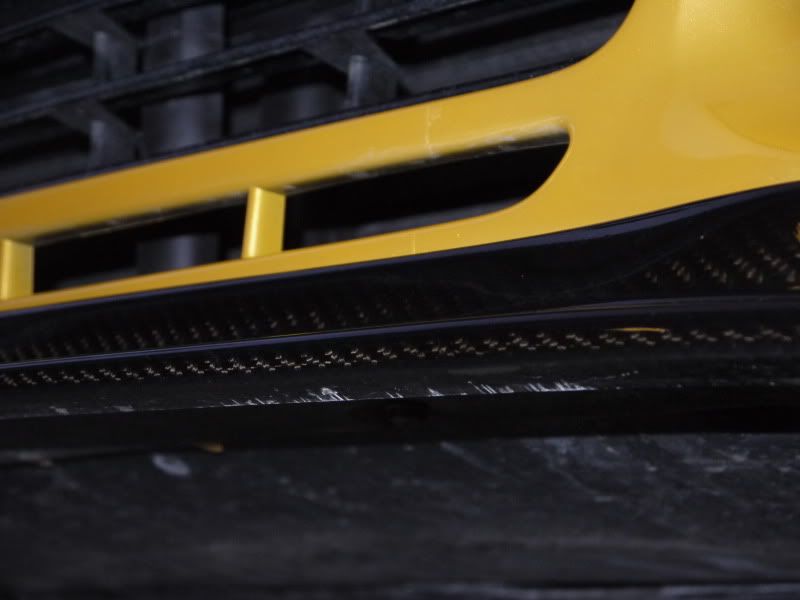 Top side, cracks: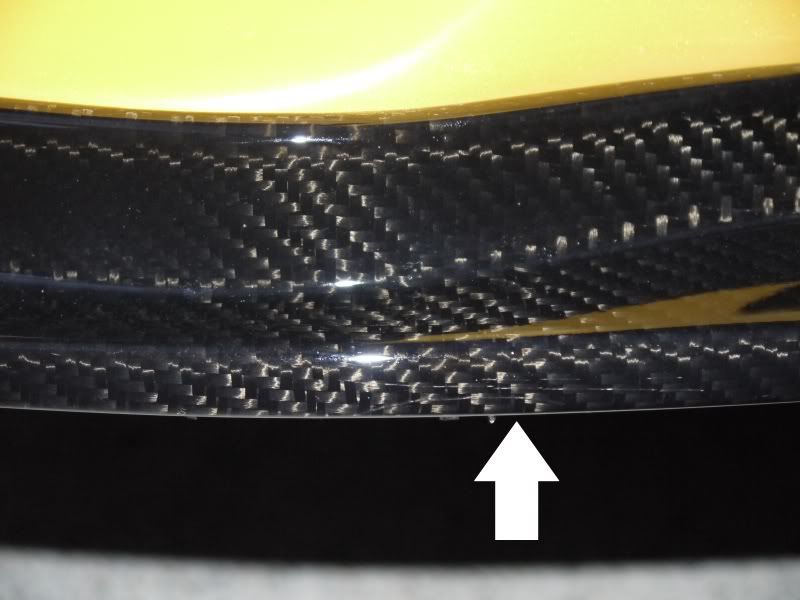 This one is by far the most noticeable, it's on the passenger side. It's still pretty easily missed though. It looks worse here.
Quote:
Originally Posted by
87astro
What do you use to keep the front black plastic area so shiny?

I know from one of the first posts on this thread that you said you used black vinyl wrap on the upper chrome one going "through" the Ford emblem, did you wrap the bottom areas as well?

Thanks!

I am going to have a lot more questions as I just got my 2012 Focus Sedan and love what you have done to yours! Please don't get mad! :)
On the front end, the only black vinyl is on those chrome trim pieces. I'm assuming you mean the rest of the front grills? Those are the factory Piano Black.
As for keeping them clean, I just regulary wash the car. Right now it's averaging 1 - 1.5 weeks between washes.
And it's certainly fine, I'm glad you like it!