Some of my thoughts regarding continuing the Focus' body mods. Bear with me, I'm constantly bouncing ideas around.
The 3D Carbon rear valence is really my only option (next to custom) and I really like it. I'll admit to even warming to the accents/vents/thingamabobs under the reflectors.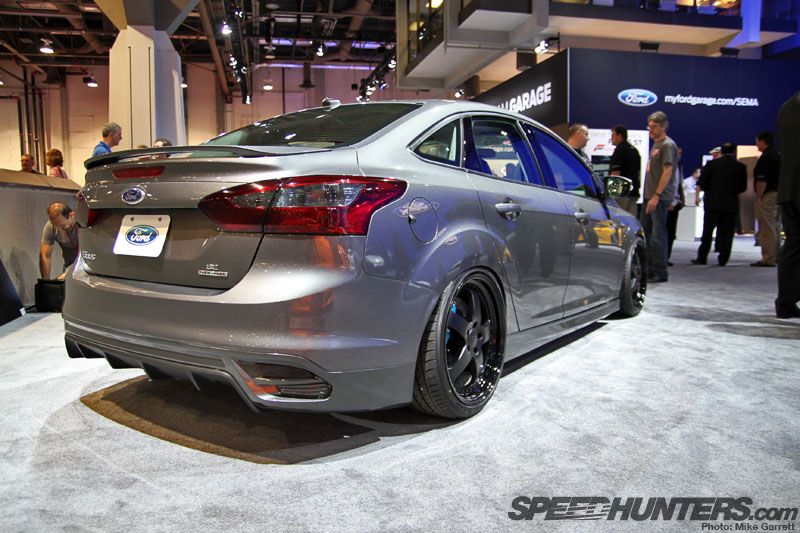 The next issue is paint. I am a detailer and will admit I'm extremely fussy when it comes to my cars and their appearance and condition. For that, I am a huge fan of the black plastic lower trim on the Focus for its low maintenance, even though I like the look of it painted as well.
Additionally, since I've yet to settle on side skirts for the Focus, an idea formed.
Taking the cue from the Roush concept, I'm beginning to think about keeping a new rear valence satin black to match the skirts. The front lip would stay unpainted anyway, so it'd be black. That would mean the painting would be easier, and it'd be a single colour (I'd want a black diffuser if it the valence was being done in YB), and I could potentially keep the OEM side skirts as-is at first, saving funds and allowing me time to make a final call on what to do with them. Provided of course, that the rear valence wasn't noticably bulkier than them. The Roush piece looks considerably deeper than stock and it works with the side skirts.
I still want the Bojix side diffusers (similar to what's seen on the Roush Focus, coincidentally) but there's no word on them being available yet. I could even just make a set from ABS as I did for my Grand Prix. It's not that hard.