MS3 mount and T1R antenna:
Yesterday after work the Focus went up in the air again to have the MS3 mount installed. The photos from the install are from my phone, so I apoligize for the quality.
The install is very simple, it's a total of 5 bolts (after you remove the tray under the engine) and fits perfectly.
The new MS3 mount and bolt, and a comparison of it next to the stock Focus piece.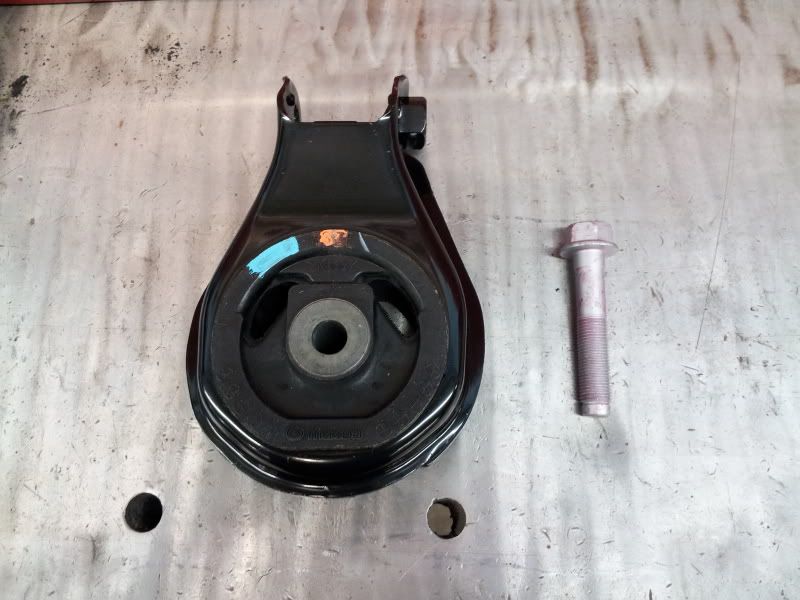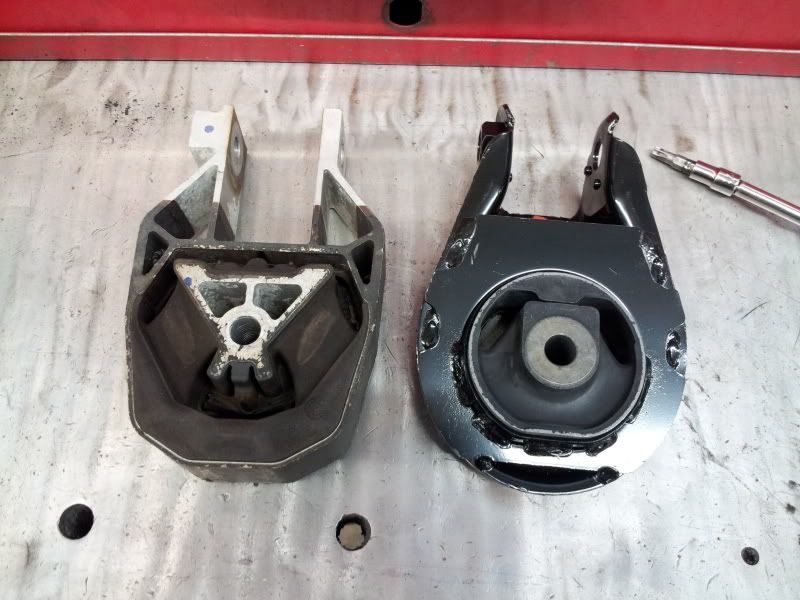 Two bolts hold in the mount, and the last three hold in the 'bracket' that connects to it. All removed, it looks like this (Left and right of picture are rear and front, respectively):
Installation is just the reverse of removal, with the mount going in first and then the bracket following it. The mount is at the top of this picture, though it's mostly hidden from view (Top and bottom of picture are rear and front, respectively).
Really, as long as you can figure out how to remove the stock piece you can put the new one in. It's very simple.
While the Focus was in the air I also grabbed a quick shot to better show the mounting of the front lip. You can see the bolts, which use the OEM clip mounting locations.
With the MS3 mount in place the change is immediately noticeable. Shifting feels much more precise, and the 1-2 shift is the one that really improved. I highly recommend this upgrade.
The second part of today's post deals with a part I picked up on Wednesday; a T1R stubby antenna. A fellow member of a local forum had one for sale so I messaged him and picked it up. It is much shorter than the stock piece but there has been no change in reception yet to speak of.
There is a difference in finishes however, the antenna being glossy and the base being more satin. I may need to see what I can do about that. Regardless, it's time the rest of the exterior saw some more changes, since the nose has received almost all of them.