Stealth bulbs, part II:
This update came a little faster than I expected it would, but that's because I found out I was kind of wrong...more on that in a bit.
The rear turn signals really show off the amber bulbs, so it would be a welcome change to get rid of them. As stated in the owner's manual the bulbs are 3757s, but I could only find stealth 3157 bulbs. Reading that the two are interchangeable and that '12 hatch owners had already used the latter, I ordered a pair and when I went to install them yesterday they didn't fit. As I looked closer I noticed that there were differences in a pair of small tabs, one on either side of the light's base. Because of that, they wouldn't slot in. Frustrated, I put the amber bulb back and assumed I'd have to try and find new pieces.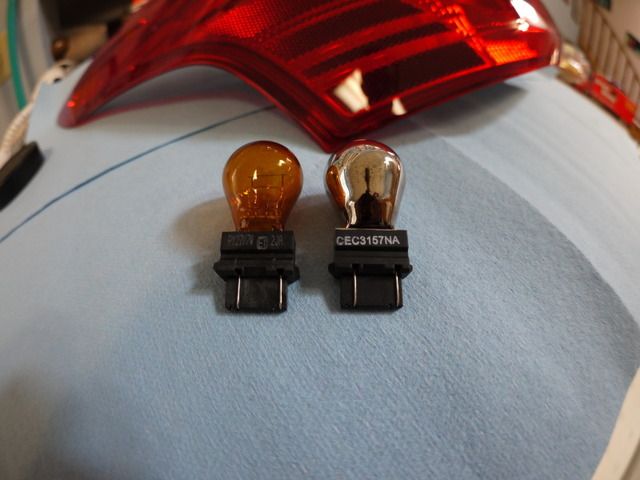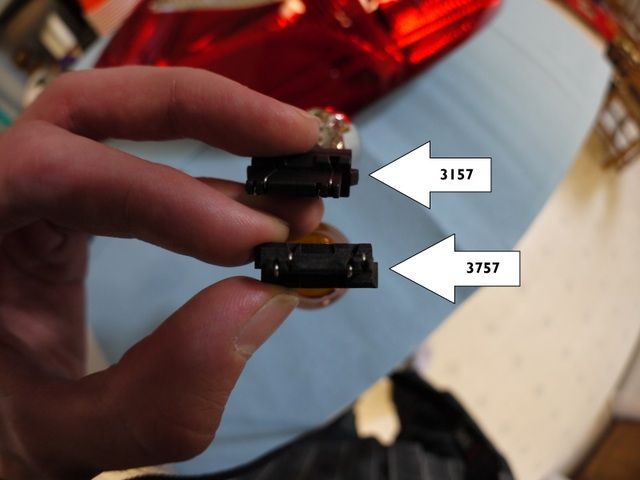 I was really confused when it was confirmed that hatches were using 3157 bulbs...I dug around more and found a VERY simple solution that many people had used before for various cars; remove the tabs. D'oh.
A few seconds with a small pair of cutters and a hobby knife later, the tabs were gone and the bulbs then fit perfectly. Problem solved.
And with that, there's only the mirrors' lights left to swap.