Stealth bulbs, part I:
Earlier this week a small number of new bulbs I had ordered arrived. I decided to get around to removing the amber from a few lights so I ordered some stealth bulbs from Bimmian for the rear turn signals, mirror turn signals, and marker lights in the headlights.
Unfortunately the bulbs for the rear turn signals don't fit. Of course, those are the most noticeable amber bulbs, but they'll have to stay for now until I can order another pair in the correct size.
With yesterday being my birthday I didn't have time to swap out the mirrors' bulbs before friends came over, but I was able to at least get to the headlights.
Goodbye amber.
As those who have swapped these bulbs have noted, the headlights have to come out but that's just two small bolts each and some careful handling of the lights.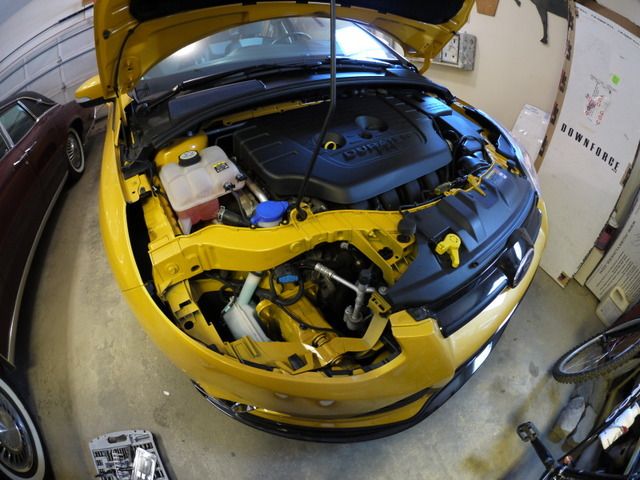 With the new marker lights in place, the update is more apparent than I expected. Definitely tidies up the headlights' appearance.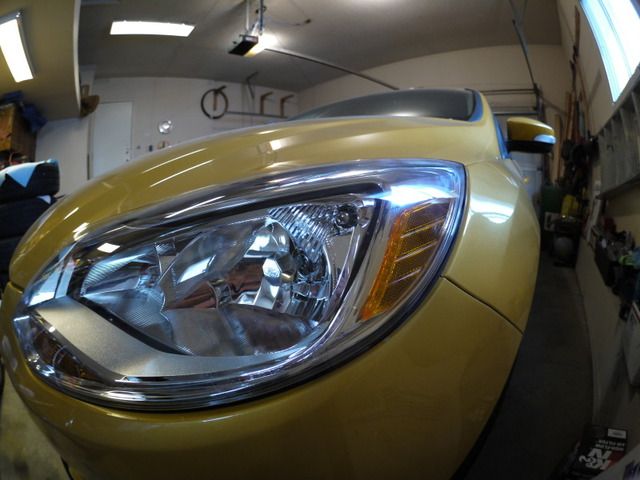 If you haven't noticed, the last couple of pictures were taken with a different lens. Part way through this I was called inside to unwrap my present. My parents knew I wanted a fisheye lens for my camera so they surprised me with one! I left it on my camera the whole day and had lots of fun with it.
TIP:
Many people have mentioned just how hard it is to replace these bulbs, and they're right! It's not fun or necessarily easy due to their position inside the light. Because of this some have tried to make tools to ease the process, but in my frustration trying to get the second bulb in place, I found one that works a treat.
Grab a large flathead screwdriver, and once the bulb and socket are seated in place in the headlight, use the flathead to press on and rotate the socket. It popped into place in less than a second, done!