Downforce lip kit information:
I figured I'd write up a short post to answer some questions regarding my Downforce lip, and share a little more information now that pricing has been released for the kit.
MOUNTING
As I mentioned the lip is held in place via 3M tape along the upper edge and a combination of clips and screws in the 6 existing holes along the bottom of the bumper.
Looking underneath, you'll find the 6 holes each with a clip in place from the factory. After some experimenting, the mounting method we would up with was to keep the clips in the outermost locations - one on each side - and replace the inner four with small nuts, bolts, and washers. I happened to have an unopened package in the garage with appropriately-sized pieces, but a run to a hardware or general automotive store should get you what you need.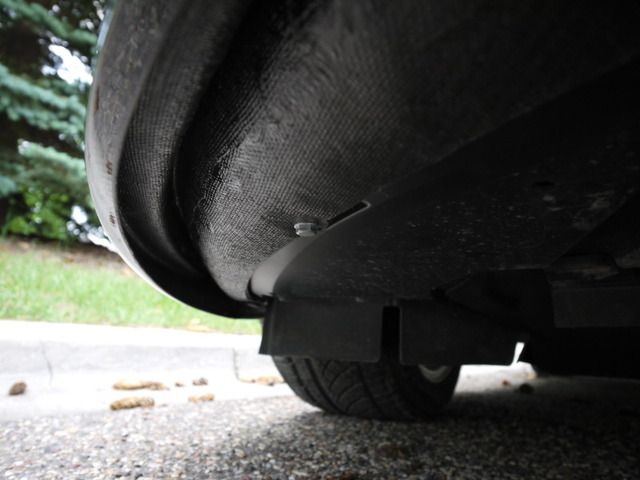 As it sits, the lip and bumper are held together using the nuts and bolts, as well as a washer both on top and bottom to spread the pressure out over a greater area. Because we couldn't feed a bolt in from above the undertray, instead we left it loose for those four holes so only the bumper and lip are held together by the nuts and bolts. The outer clips still hold the shield though, as do all of its other fasteners underneath.
PRICING
Downforce has shared the prices (USD) for their pieces. There are three for each, for FRP, partial carbon fiber, and full carbon fiber, respectively.
Piece: FRP/Partial CF/Full CF
Front lip: $350/450/550 (Fits hatch and sedan)
Side skirts: $350/500/900 (Fits hatch and sedan)
Rear valence: $350/450/550 (Fits hatch ONLY)
Hopefully this helps those who have questions or just want to know more about the kit.
PICTURES