Last-minute update, and Show and Shine!
At yesterday's event I was able to have both cars present, thanks to my father for acting as the second driver after a last-minute family emergency meant my friend couldn't take the Grand Prix for me.
Leading up to the event I was making sure the Focus would be fully detailed and looking its best for yesterday. I also wanted some new changes, as you've already seen with the engine cover and filter. On Friday one of my favourite shops got in some new shift knobs though, and they happened to be the exact colour I was wanting to change to.
On Saturday I wandered over and grabbed one as a final, last-minute change. With the car sporting teal/burple accents (interior accent lighting, lug nuts, center caps, decals) I wanted the shift knob to match as well. I grabbed another Blox 490, this time in Torch Blue. Below is it next to the Neo Chrome knob I've been using since December. (Maybe time to change the colour of the door trim?)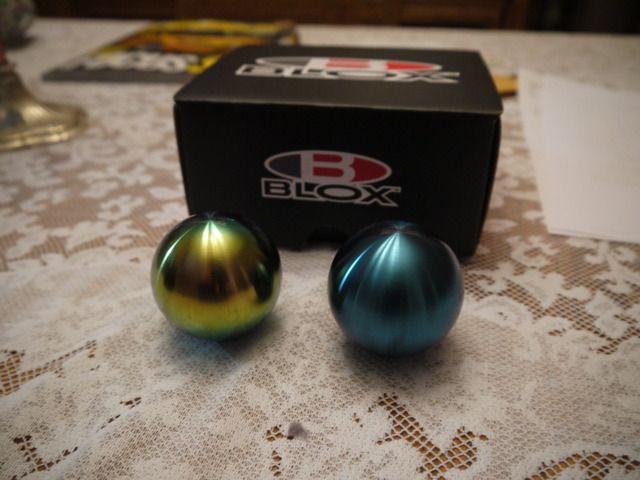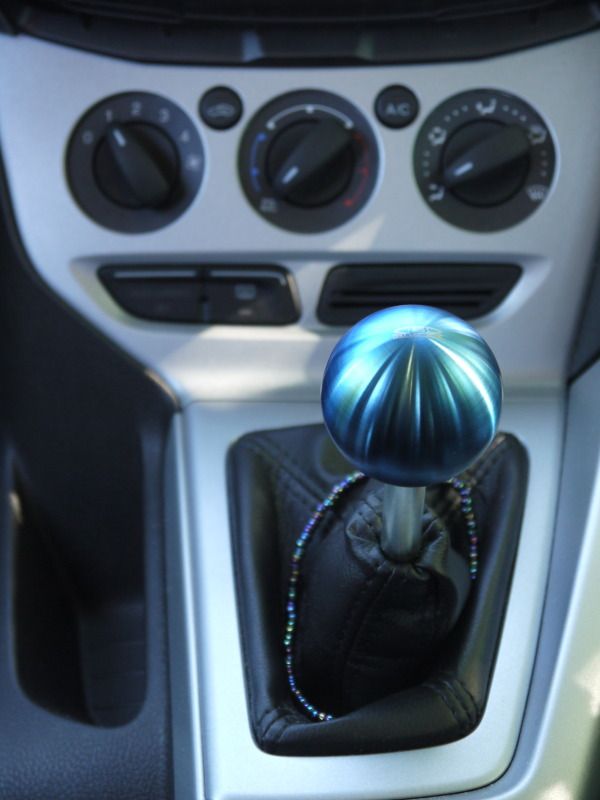 Since Saturday was spent getting both the Focus and GP all cleaned and ready, my parents let me keep both cars in the garage that night so that they'd still be spotless for the following day. As with the Grand Prix, the Focus was still being cleaned long after the sun had gone down.
At the show on Sunday, I was glad to see the Focus getting attention and having pictures taken of it. I ran across a couple of the shop managers/owners I've met while working on it and had a chance to talk to them. Great people, and they finally had a chance to see the car.
This time last year the car hadn't even been built yet, and here it is today. It's been a fun ~10 months working on it and I owe thanks to a lot of people that have been involved, whether it was sourcing parts and supplies, helping with the odd install, or just motivating me to keep on working.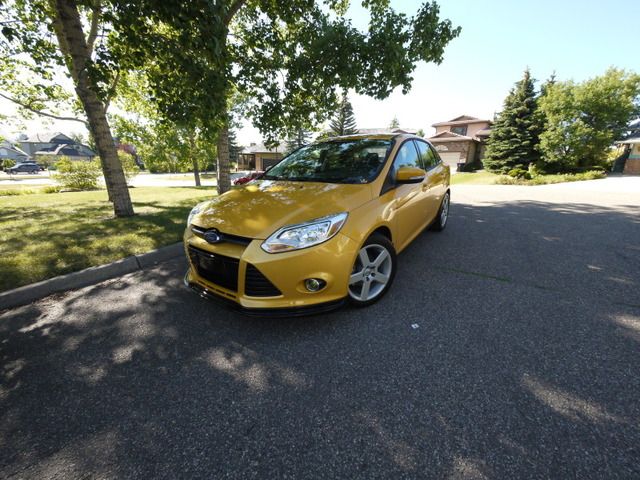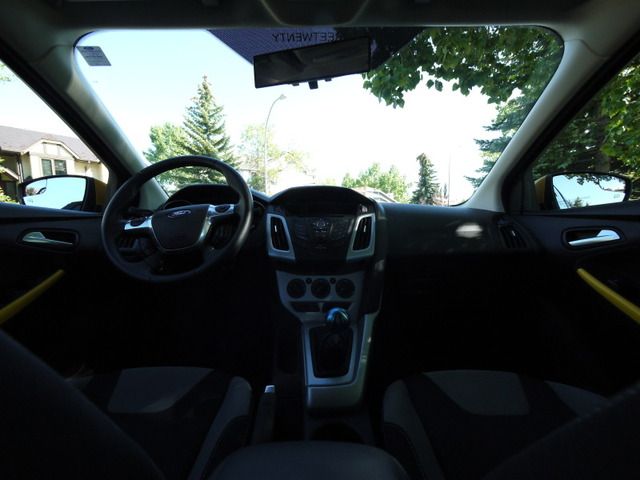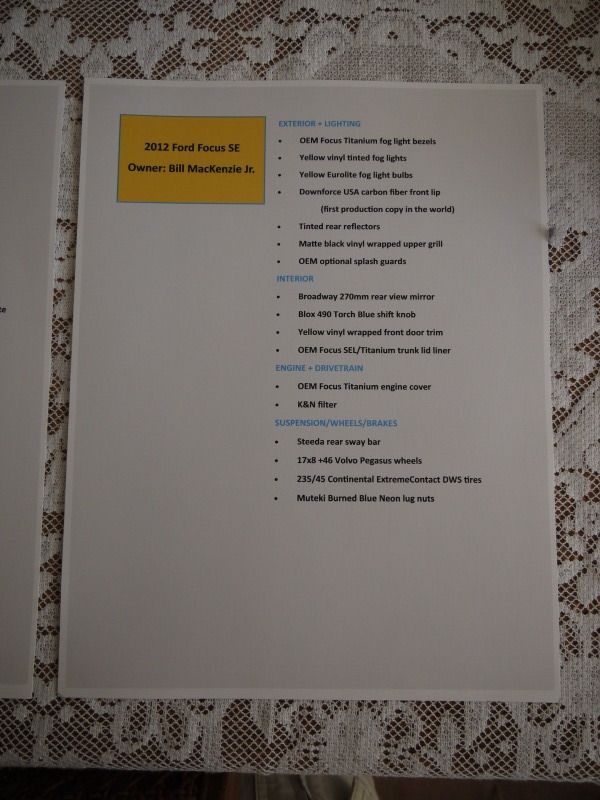 So much for keeping it a stock daily driver.
_ _ _
At the show I even managed to find one of our own, though unfortunately the owner (Jules17) and I never bumped into each other. We at least saw each other's cars though.