Engine bay updates:
11 days to the show and shine. With that in mind, there was still one area of the Focus that I hadn't addressed yet - the engine bay. First thing Monday morning I handed over some part numbers to my friend in Parts and got the pieces I wanted.
Wanting to keep warranties valid and with the coming deadline, I opted to keep it simple and picked up an OEM Titanium engine cover and K&N replacement filter.
I had been on the fence for a long time about ordering the engine cover, but finally decided that I wanted to tidy up the engine's appearance so I went ahead and got one.
As mentioned the second part was a K&N replacement filter. I'm interested in seeing what improvements can be made to the already amazing fuel economy, and I can leave the cover off at the show for some colour.
This was the engine bay to start with:
And this is the engine bay now: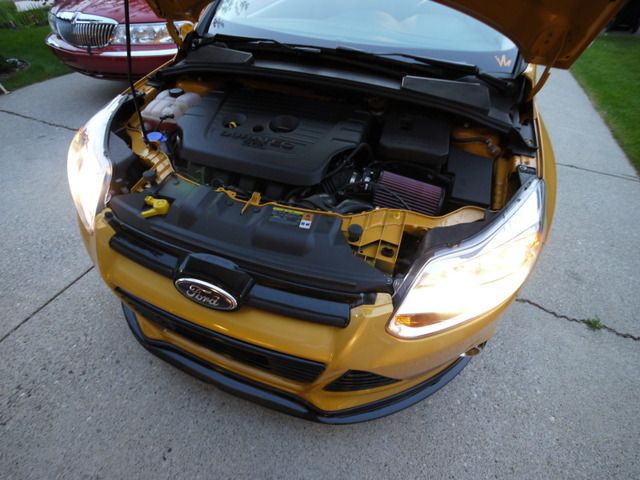 Two easy to install pieces which make a notable improvement to the engine's appearance. I like.
_ _ _
Part numbers:

-Engine cover: CP9Z - 6A949 - A
-White studs (need one pack): CP9Z - 6A957 - A
-Black stud (need one pack): CP9Z - 6A957 - B