Thanks again all!
OEM locking lug nuts:
Here's today's very minor update. Driving a bright yellow car means getting attention, and being brand new it may draw other kinds of attention as well. I decided to invest in a set of locking lug nuts for the Fofo, yet another item that my GP has that I wanted the Focus to have as well. $40 for some extra security and peace of mind.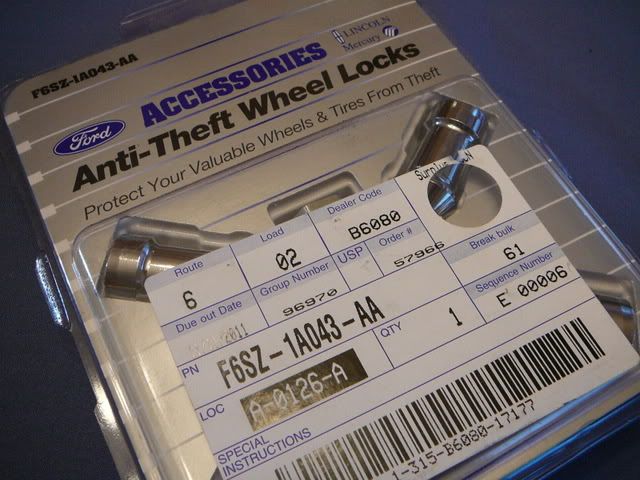 Obviously this is a very self-explanatory and simple set, but my camera found its way into things so I snapped some pics. Maybe I just like shiny things.
Inside the package are the four lug nuts and the appropriate key. One nice feature I noticed is that the key has little 'grips' (Note the notched rings) for tightening and loosening the nuts by hand. My GP's key doesn't have these, but for such a small thing they're really nice. Details count.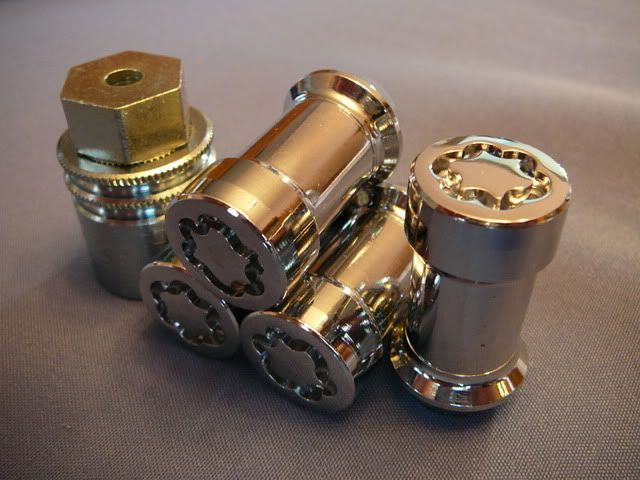 A comparison of the new nut and the stock piece it replaces. They are longer and stick out a little further than the rest.
Each is torqued to 100 ft-lbs and it's done.
I think that about covers it for factory accessories now, the Focus has what I wanted it to.