Center caps: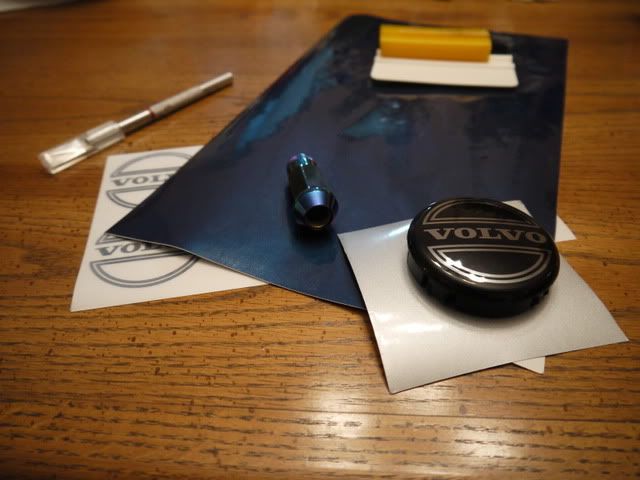 I spent a while figuring out what I wanted to do for my center caps. They were a little scratched up, so at the very least would have needed to be polished or clear coated. I decided to use it as a chance to change them up a little bit. I wanted something subtle; just like with the wheels, I wanted something that could be mistaken for OEM at first but upon closer inspection would be noticed as different.
Tuesday evening I headed over to a friend's house to design and cut out some vinyl overlays. With a lug nut in hand, we found a metallic blue in his stash that was a good match and cut the designs from that.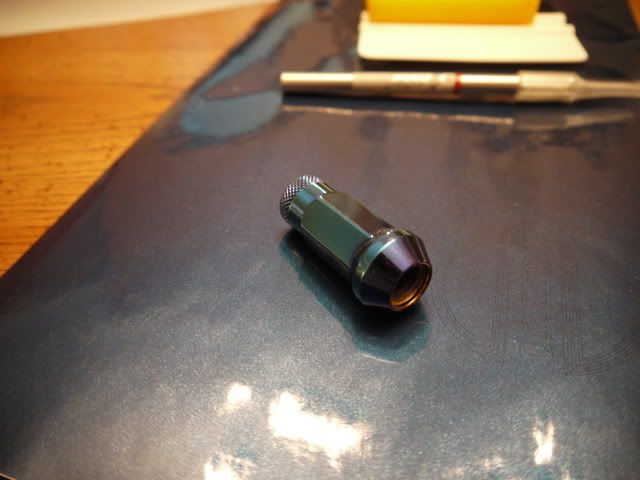 In case you didn't notice in the first picture, the new overlays look like this: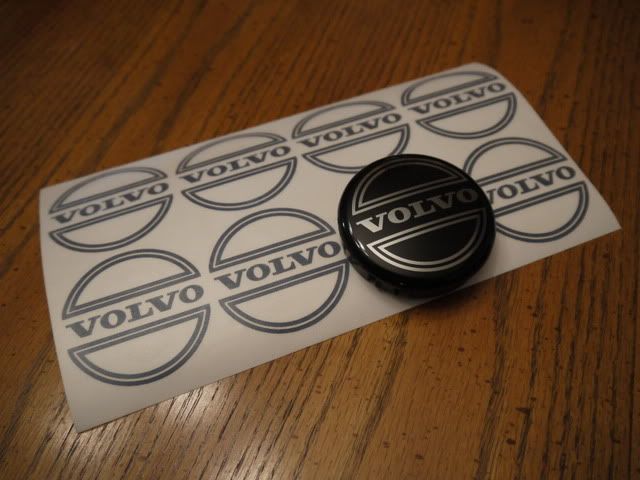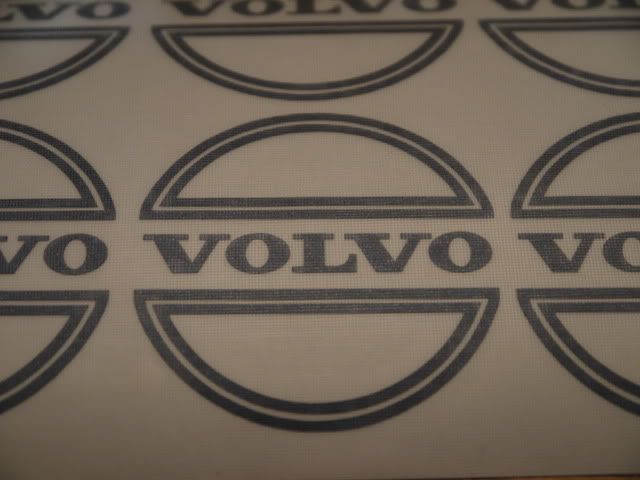 Yes, I'm keeping the Volvo design.
I started with the one cap I had removed to use as a template; it was wrapped in silver vinyl and then the new blue Volvo decal was placed on top.
With that done, now the other three have to be done to match. Those will wait until I get a chance to remove the other wheels.
Off topic, just a couple of pictures from last night, during and after a local weekly meet.