Lug nuts:
So, rumor has it that summer is coming soon (though the snow outside would say otherwise). It's definitely time to get the last parts tracked down and bought, so that everything can go on as soon as the weather cooperates.
Today I was out running errands and wound up in the neighbourhood of a favourite shop of mine, so I popped in to see what they had in stock. I saw on Facebook that they had received some new parts so I thought I'd go have a look around.
With new wheels on the menu, why not some new lug nuts to go with them? I opted for a set of Muteki Burned Blue Neon lug nuts. They're a semi-match for the shift knob and keep with the colour scheme of the Focus.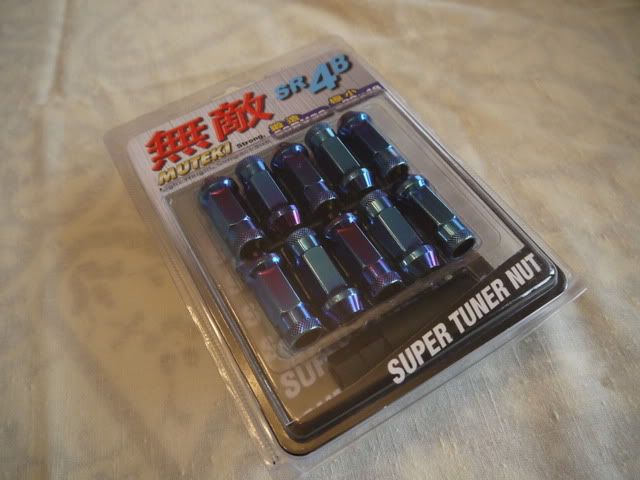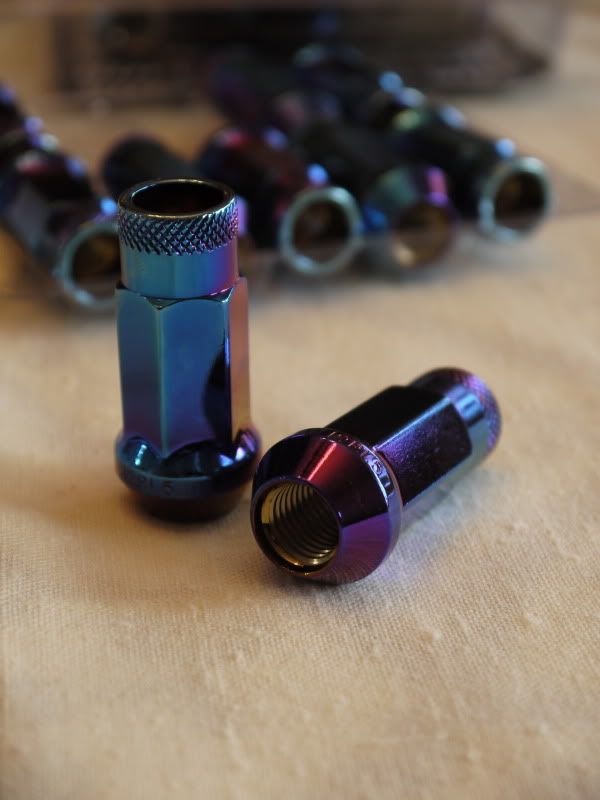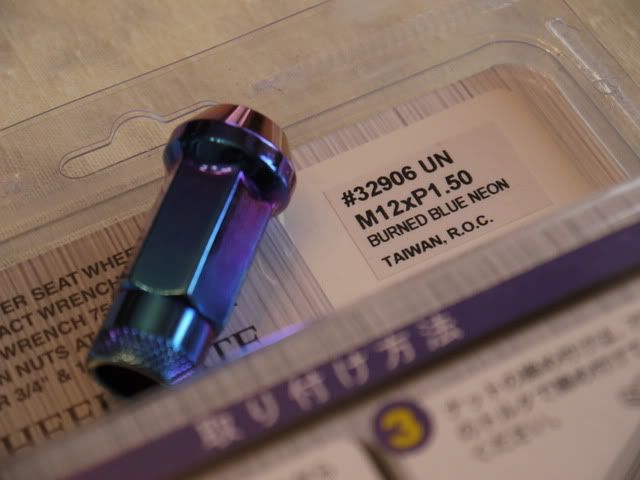 With my wheels sitting by, I popped them in place to see what they'd look like. With the deep pockets of the Volvo wheels they'll be mostly hidden but they're still a nice accent.
Details count.
Speaking of wheels, this Wednesday I'm taking them and the new tires to work to have them mounted and balanced. Save for some hubcentric rings, I have everything I need for the new shoes.