Quote:
Originally Posted by
DemskeetSkeet
Thank you very much! Going to try to install the vinyl tomorrow!
Hope it went well!
Quote:
Originally Posted by
bluebullet
I'm digging the R-design rims!!! That's one of my favorite rims from Volvo!!!
I work at Volvo so I get to see them everyday cause I work at volvo


Sent from jeremy's iPhone using FF Mobile
Thanks! I'm VERY happy that I found these, I think they'll be hard to beat.
Tires:
Today was full of running around gathering parts and working on the Grand Prix.
Yesterday I ordered tires and pressure sensors, which I picked up today. Summer had better come soon, I'm running out of room in my half of the garage!
I ended up picking the Continental ExtremeContact DWS (Thanks for pointing me in that direction Zillon!). I opted for 235/45s, the same size as the tires currently on the Volvo wheels.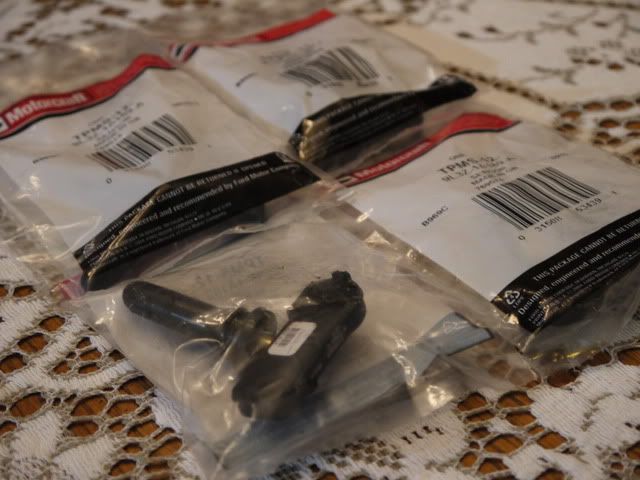 I'm still giving the wheels time to cure futher, so the tires won't be mounted just yet. Seeing as how it was snowing again today, that won't exactly be a problem. However, those are two more items to cross off the list.