Modification Time Line
This section is an up to date time line of the Modifications I have done on the car:
I don't have pictures of some of the earliest happenings and dates are best guess but here is what I do have:
June 2010:
Bought the car with 86,000 miles for about $8000 with new clutch included.
Fall 2010:
bought a set of Mercury Cougar rims for winter tires. Painted them black. Painted the brake calipers Red.
Winter, Spring 2011:
Painted the interior pieces blue. Don't worry, it was just a test to see if I like painted trim and I still have all the original interior pieces.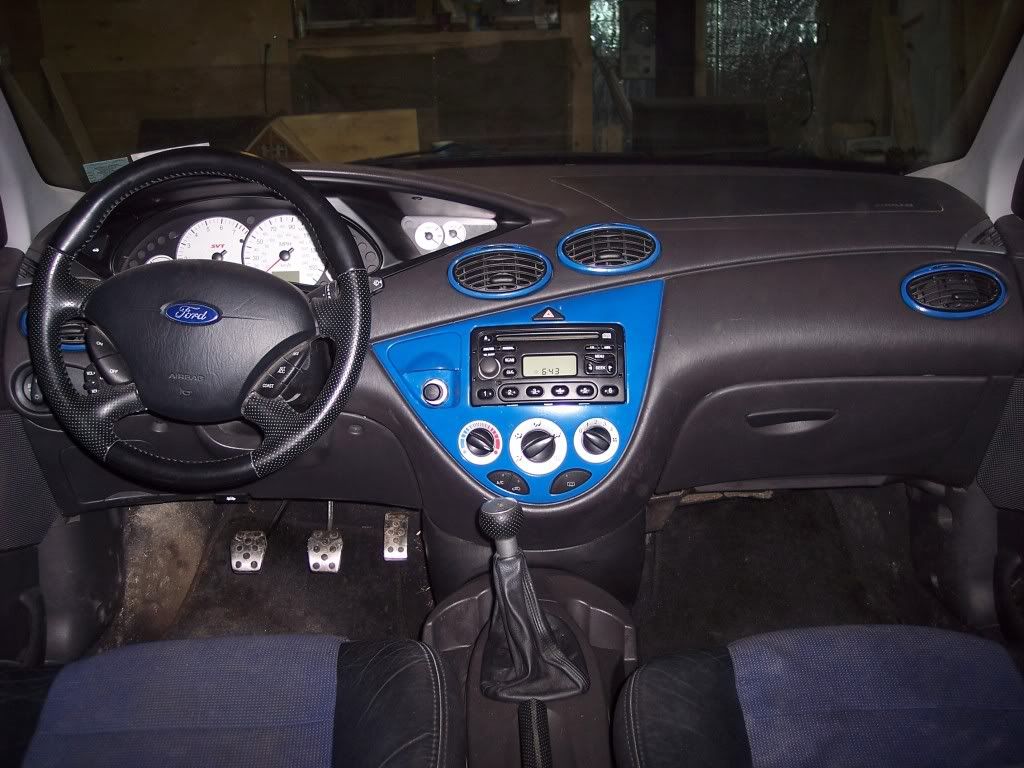 April 2011:
became a member of this Forum
May 2011:
Painted the stock 5-spoke Svt wheels. These are the first pictures I took of the exterior.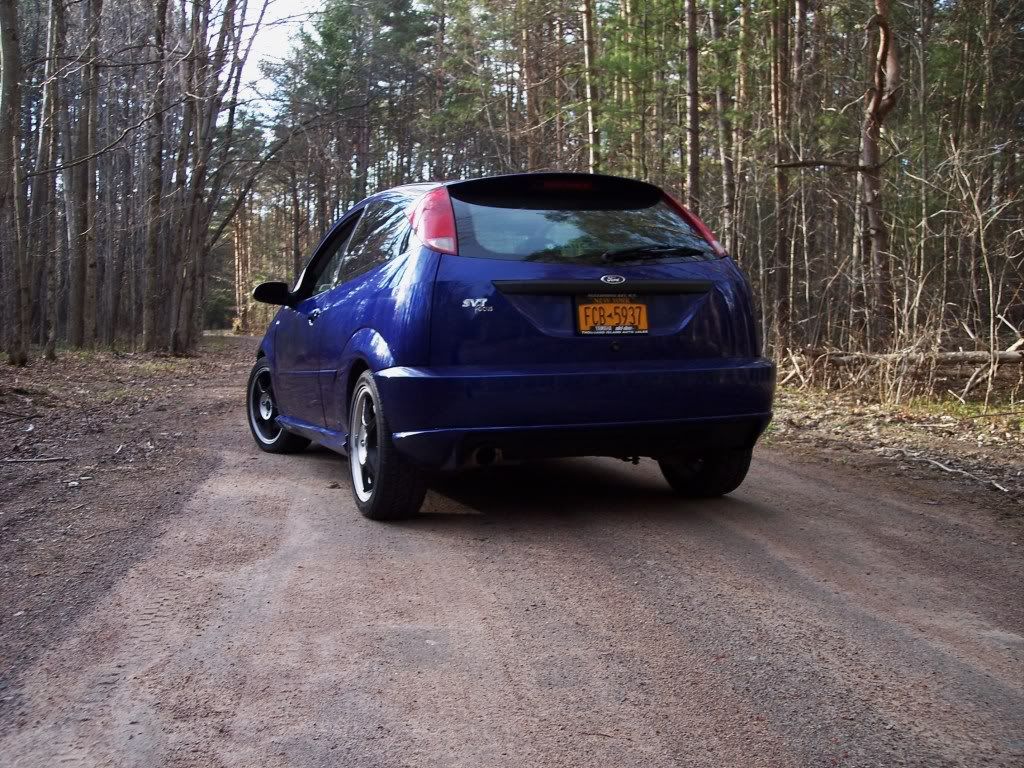 June 2011:
Painted the interior pieces the same as the exterior of the car: sonic blue.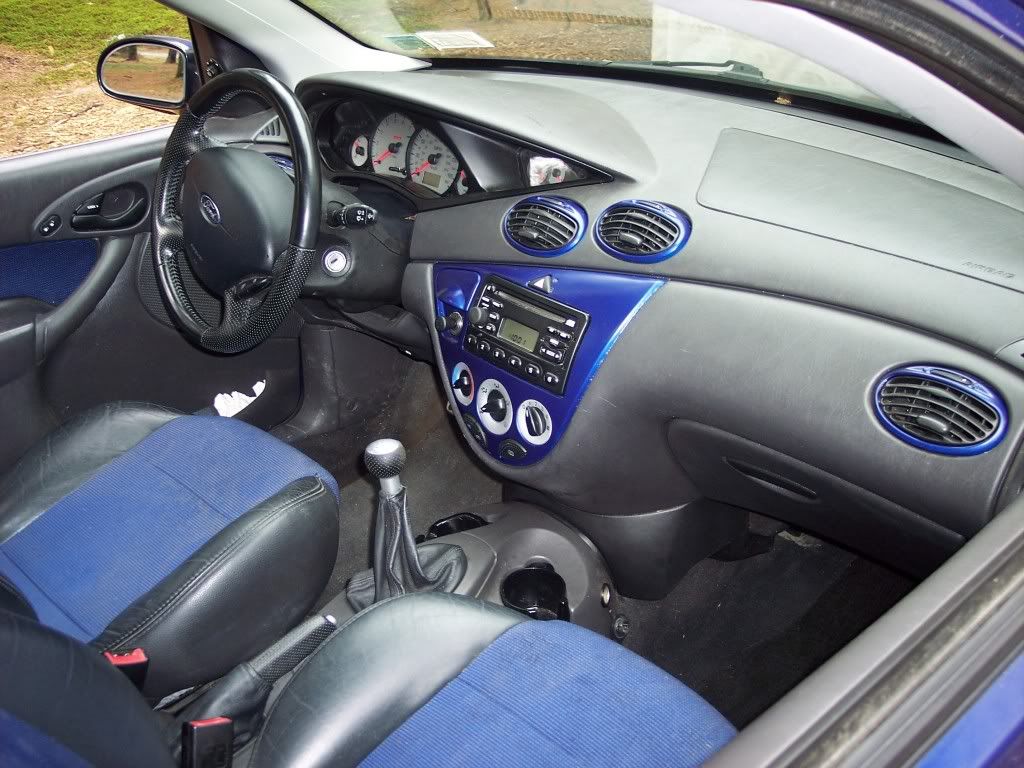 June 2011 continued:
Built and installed a trailer hitch to carry a bike rack. (see post 14)
July 2011:
Tinted the side indicators, turn signals, taillights and fog lights using a spray on tint. Painted the fog light surrounds and brake calipers black.
July 2011 continued:
Made a windshield sunshade using two different colors of window tint.
August 2011:
painted the hatch trim piece and debadged.
August 2011 continued:
Painted the front air dam body color.
September 2011:
Cut the shifter down to a short throw.
September 2011 continued:
Did the fog light mod so the fogs can be turned on with the parking lights. (see References)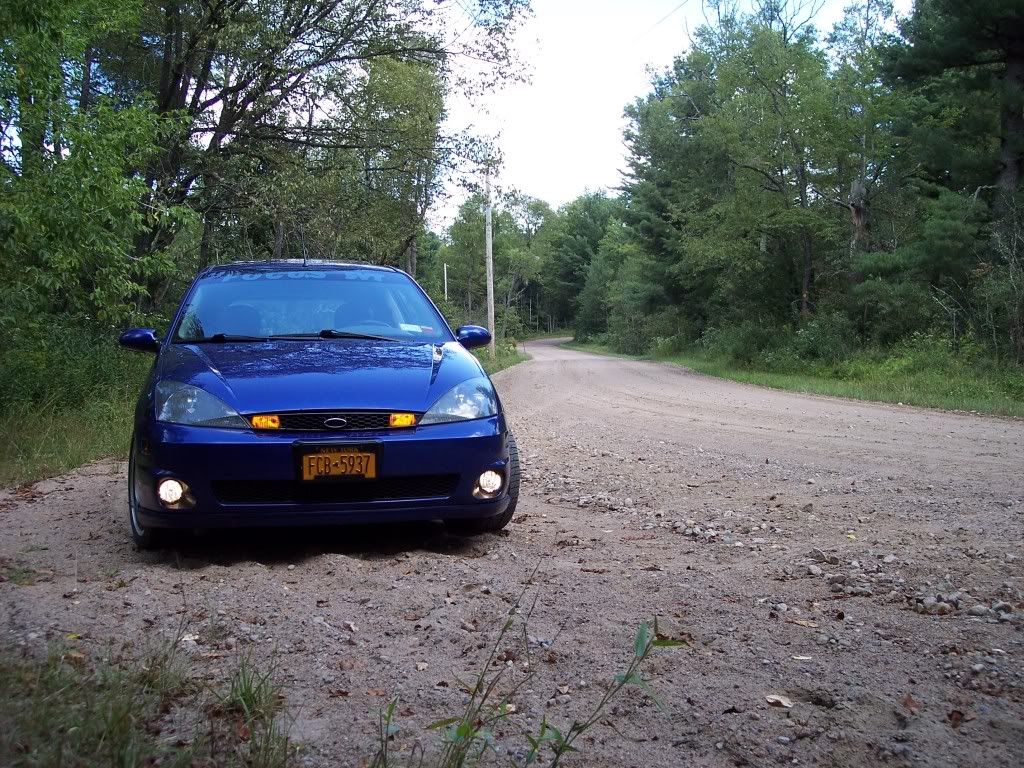 September 2011 continued:
Removed the side trim pieces. They required body filling the holes behind it and repainting where the trim originally was.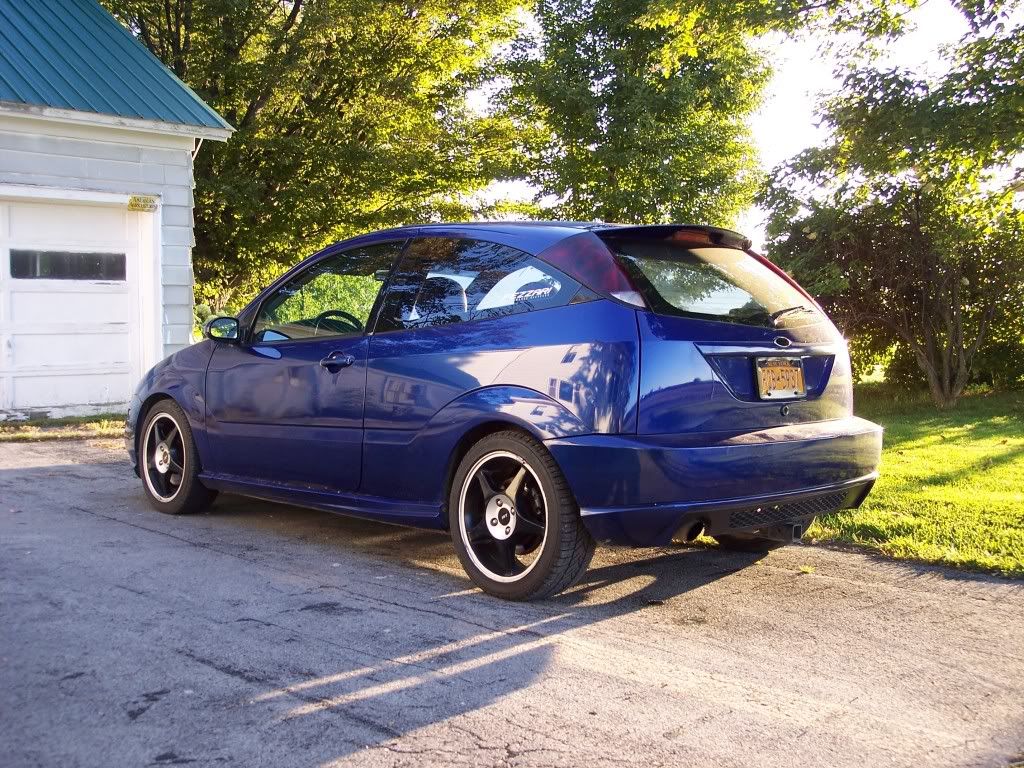 October 16, 2011:
Stripped the trunk area.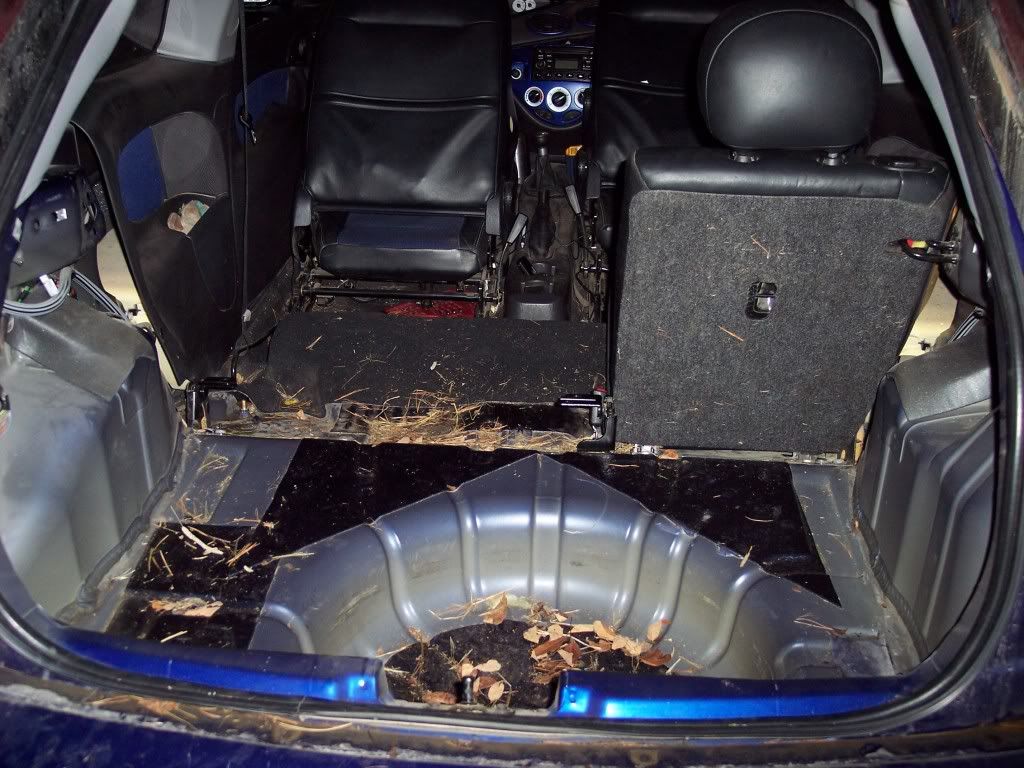 October 22, 2011:
Repaired a rusty front fender and finished repainting the the winter wheels white. (See Post 30 for rust repair)
October 29, 2011:
Passed the 100,000 mile mark.
Made and installed Mudflaps (See References)
November 2, 2011:
Installed new head unit.
November 3, 2011:
Made a shelf above the head unit.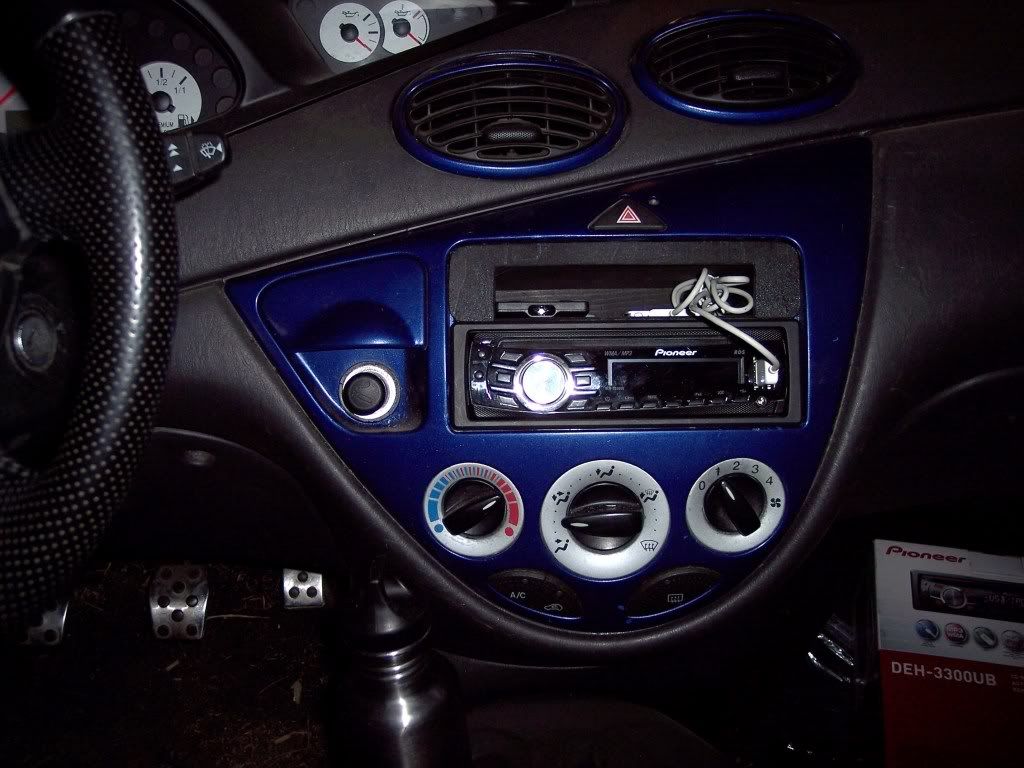 November 6, 2011:
Finished and installed sub and sub box.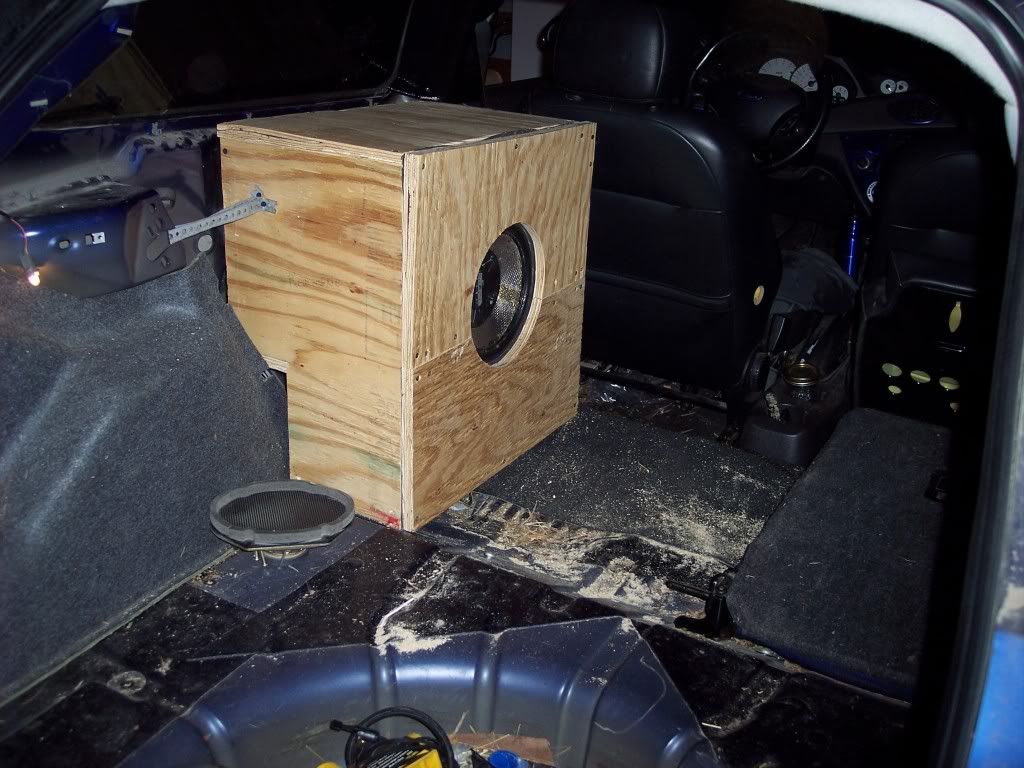 November 18, 2011:
Installed winter tires and plasti-dipped on white eyelids and mirror caps.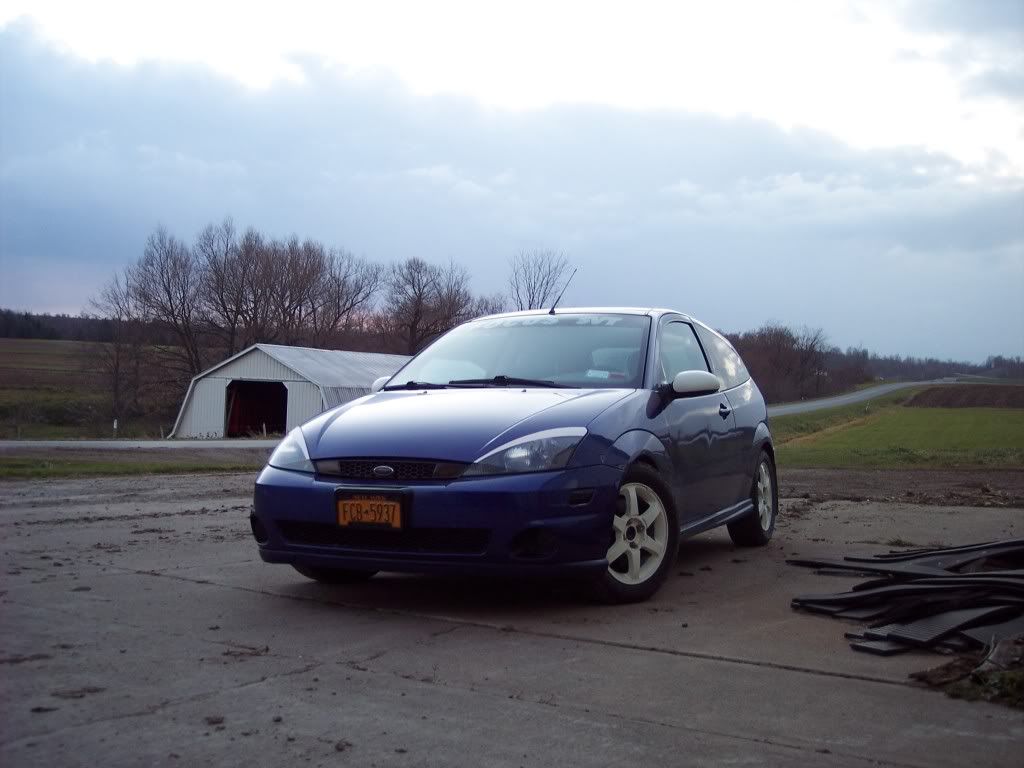 November 27, 2011:
PlastiDipped the lug nuts black. (See References)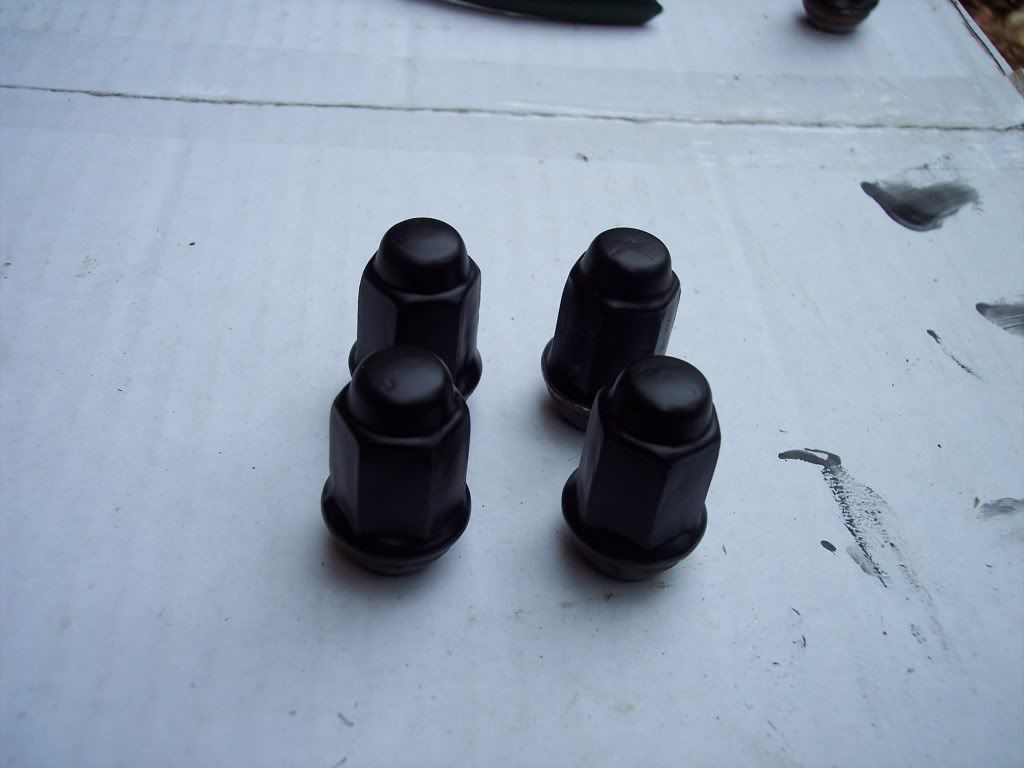 December 2, 2011:
Completed Blacking out the upper half of the interior.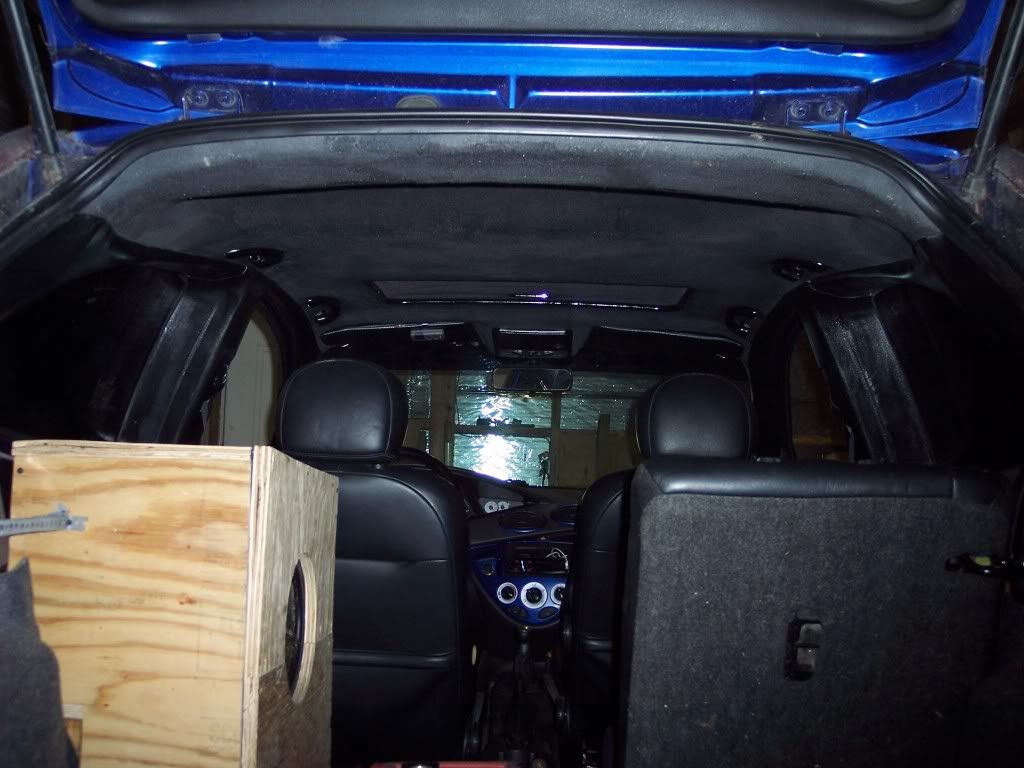 December 9, 2011
Antenna delete. (see post 63)
December 28, 2011:
Made an air intake scoop. (see post 71)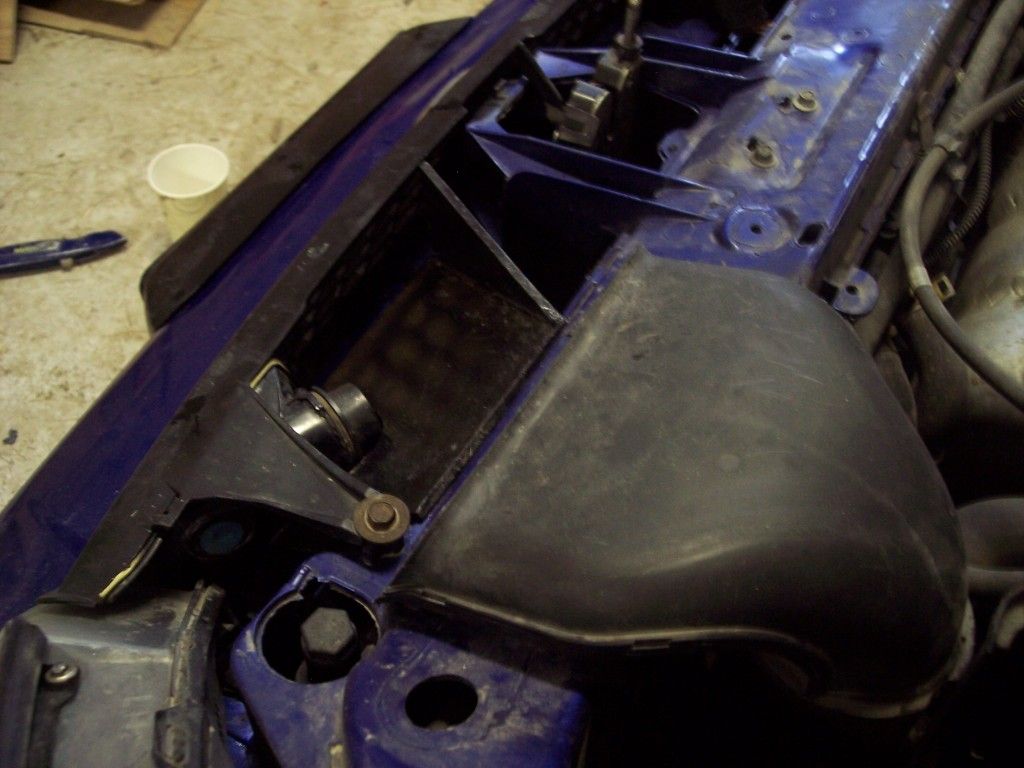 References
Antenna Delete - See post 63
Black Lug Nuts -
http://www.focusfanatics.com/forum/s...81#post3908381
Fog light Mod -
http://www.focusfanatics.com/howtos/foglight/
Front fender rust repair - See post 30
Grill air intake scoop - See post 71
Hitch - See post 14
Mudflaps -
Handcrafted Mudflaps