I've been digging through this thread, mostly because your car is awesome
and because I'll be painting my Machs in the near future, hopefully this weekend. I want to do satin black surrounds, with charcoal/chrome rings, like UtahSVT did: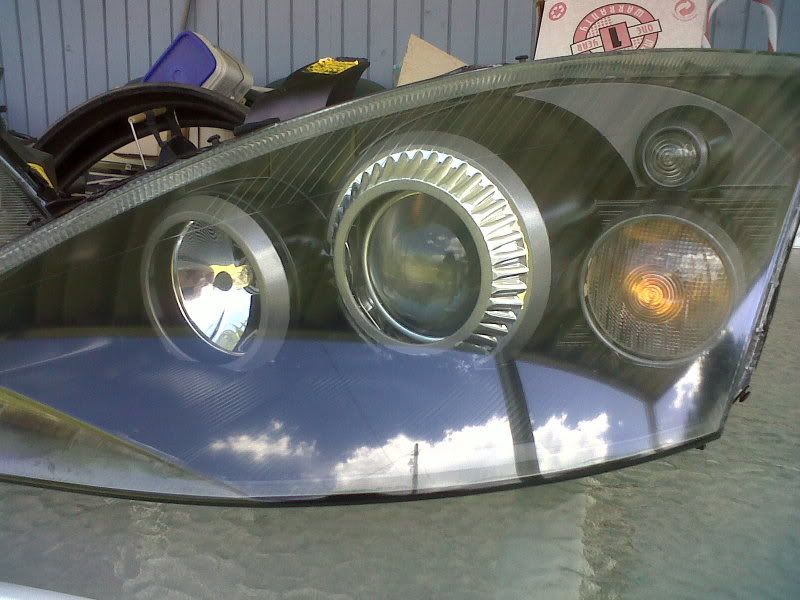 Funny thing, this:
Quote:
Unfortunately, during shipping, the guts (high and low beam fixture) broke loose from there adjustment screws and is now just flopping around inside.
happened to me as well. Just on the drivers side light though. I superglued the fixture to the little white piece that attached to the adjustment ball, hopefully all will be fine. I pulled out all of the wiring and guts, and will be opening them up soon.
I was wondering, do you have any neat tips/tricks for opening the headlights, painting them, polishing the lenses, reassembling, etc?
Sounds like everything went pretty well for you, hopefully does the same for me!
My plan is straightforward:
1. Use oven and knife/screwdriver to separate lights. 225 degrees, check every 10 mins or so.
2. Sand inserts with 800 grit, prime, tape off chrome, paint charcoal, tape off charcoal, paint black,
clear??
, let dry
3. Use Meguire's/3M/whatever headlight restoring product on lenses.
4. Reassemble lights, guts, and wiring.
5. Use black RTV to seal up.
6. Complete any necessary wiring.
7. Install Euro grille.
8. Post pictures on FF.