My job was rained out so I got to come home early today and was able to get a good amount done on the car. The biggest issues that needed to be resolved were a leak in the spare tire wheel well, the rear wiper wasn't working properly, and my door ajar light was constantly on.
First to get tackled was the leek. I don't know if I've gotten it taken care of or not but I think it's coming from the moon roof. I cleaned the seal because there was a bunch of tape and paint residue left around the edges from my first "black top." I then ran the roof though the alignment cycle a couple times to hopefully get a better seal. It seems to sit a lot better now so I'm hoping that help but only time will tell.
Basically, for the rear wiper, it wasn't getting a constant power supply from the battery so the arm would only move while the switch was sending power and than stop midway across the rear window. After a bunch of looking around and tracing wires to find any sign of a problem, I came across this (pictured below). Two wires were broken and four others were almost ready to break where they flex between the roof of the car and the hatch. After it was repaired the wiper works flawlessly and there no longer is a light on for a door ajar.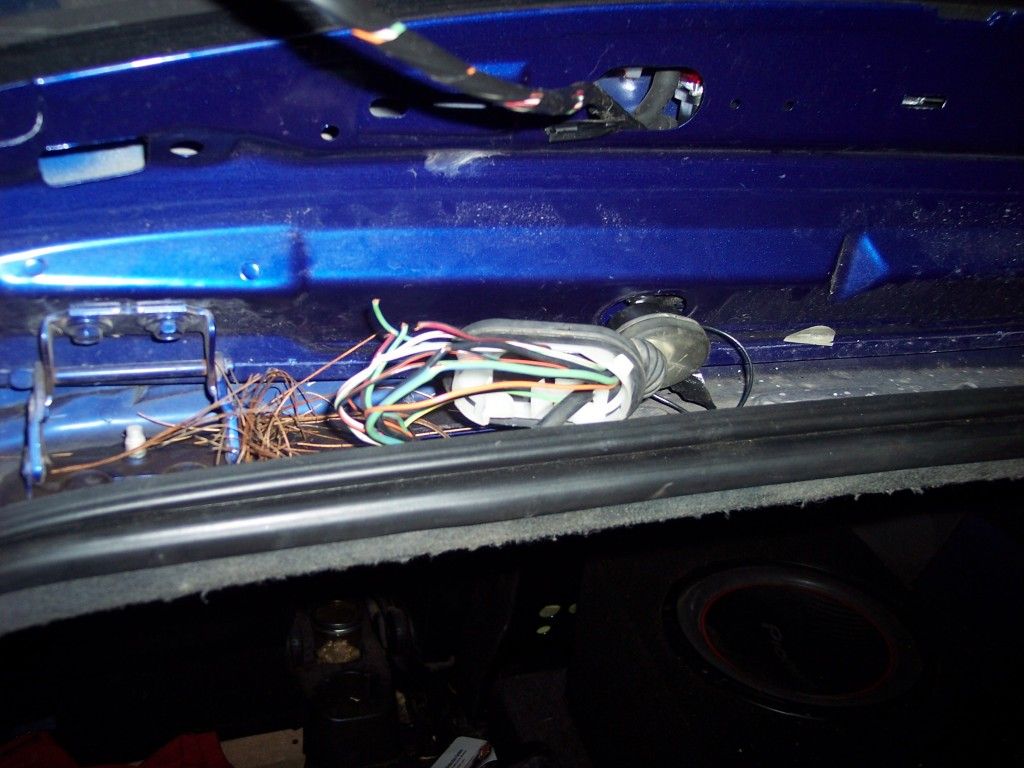 So after all that was done, I took the remaining time to install the Pioneer speakers. I haven't run them much but I can say one thing. They seem to have much clearer sound when compared to the stock speakers. That bass doesn't drown them out nearly as fast and there is much less tinny sound. Very happy with them for now but my plan is to hook them up to my Dual amp as soon as I get a replacement to run the subwoofer.