I'm just going to back track a little here and show a bit more about the antenna delete. First, a bit of background. I chopped down the original antenna last summer which really took away a lot of reception (I live 30 + miles from most radio stations with a lot of hills between so any change is very noticeable on the dial). Then, the addition of the new headunit took most of the rest away so I was down to one station that I actually listened two and a few country stations which I can't stand. Given that I can now use the Ipod hooked directly to the headunit, it doesn't bother me that I can't get much on the radio so I figured why not just get rid of the antenna completely.
Basically for the outside of the car, all that needed to be done was removing the antenna and filing in the whole with body filler. The body filler is then covered over by the "black top".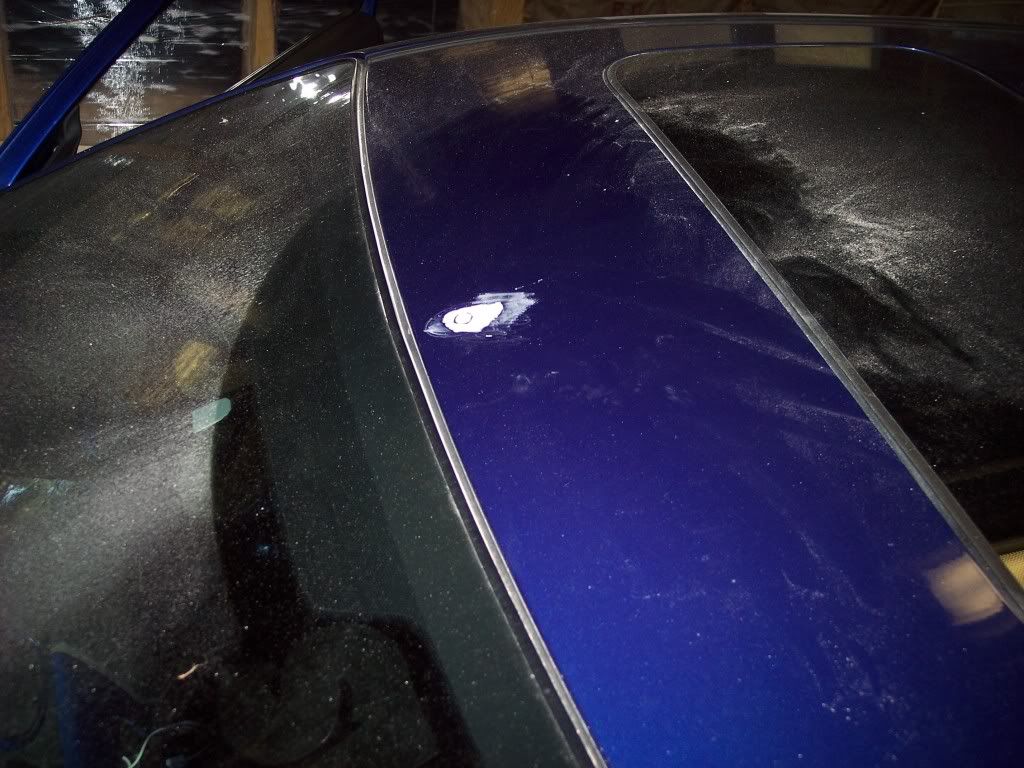 In order to still get reception for the radio, I strung 75 ohm cable (I used the copper wire from some old tv antenna cables I had sitting around). The pictures show the rest.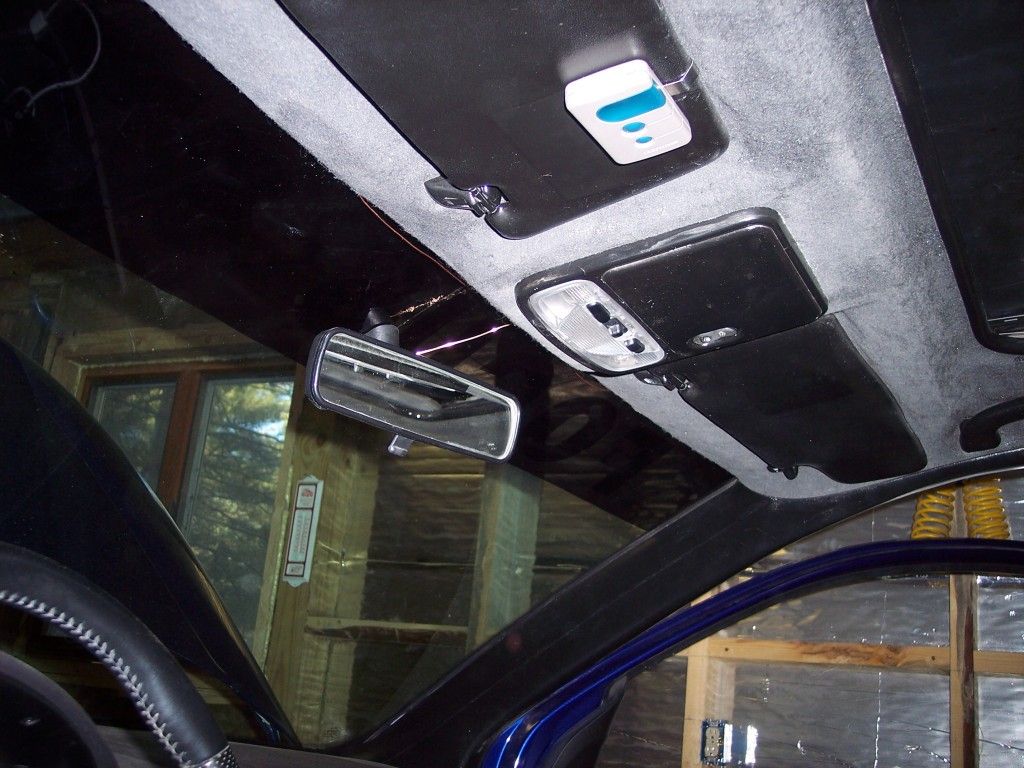 One last thing that I couldn't get a good picture of. For some reason, if I have the part where the original headunit plug and the converter plug together laying on the frame of the car next to the glove box, my reception almost doubles. I cant explain it but for some reason it works; however, only if you still have all the wires hooked in the headliner and mirror.
As far as reception goes, it is way better than what I was getting from my old setup. I can now get a few more stations that I previously could not and the ones I was getting come in better. It's still not as good as the original headunit and long antenna but it's an improvement and looks a lot better.