Headlight leds. Basically all I did was take the headlights apart, cut out the inside plastic, and glue the led strips inside. The led's are wired to the grill parking lights so that the grills light don't come on anymore. I put the ground wire to the side indicator's to avoid cutting the grills ground wire. I forgot to take a picture of the reassembled headlight but here is a couple of the process.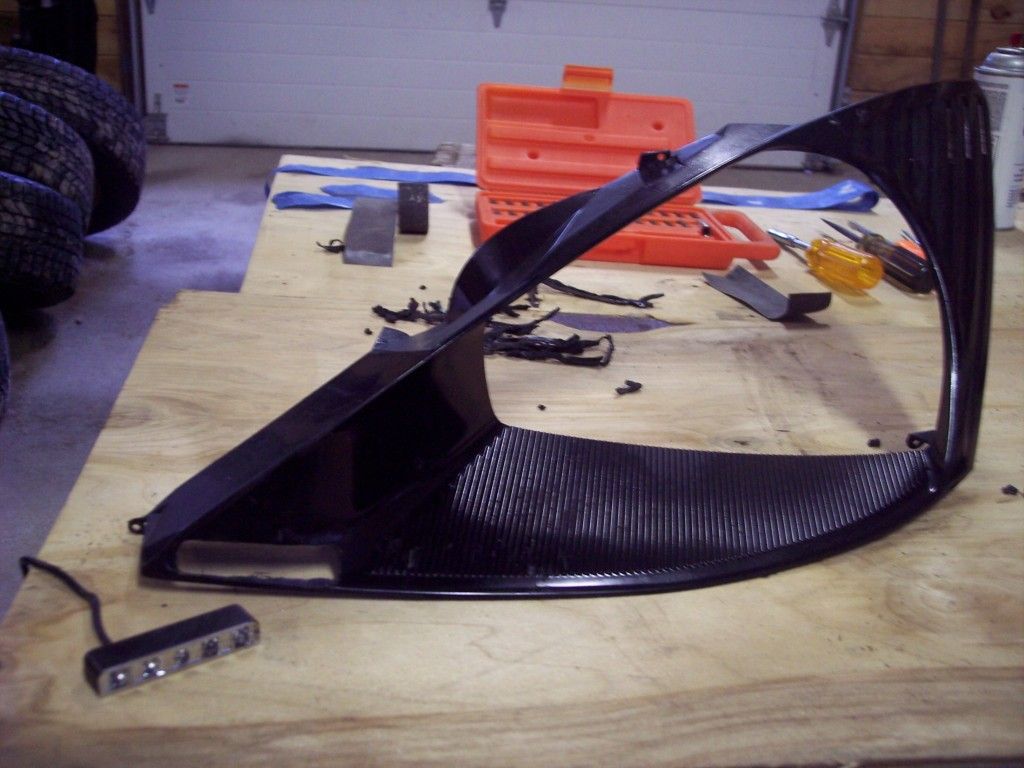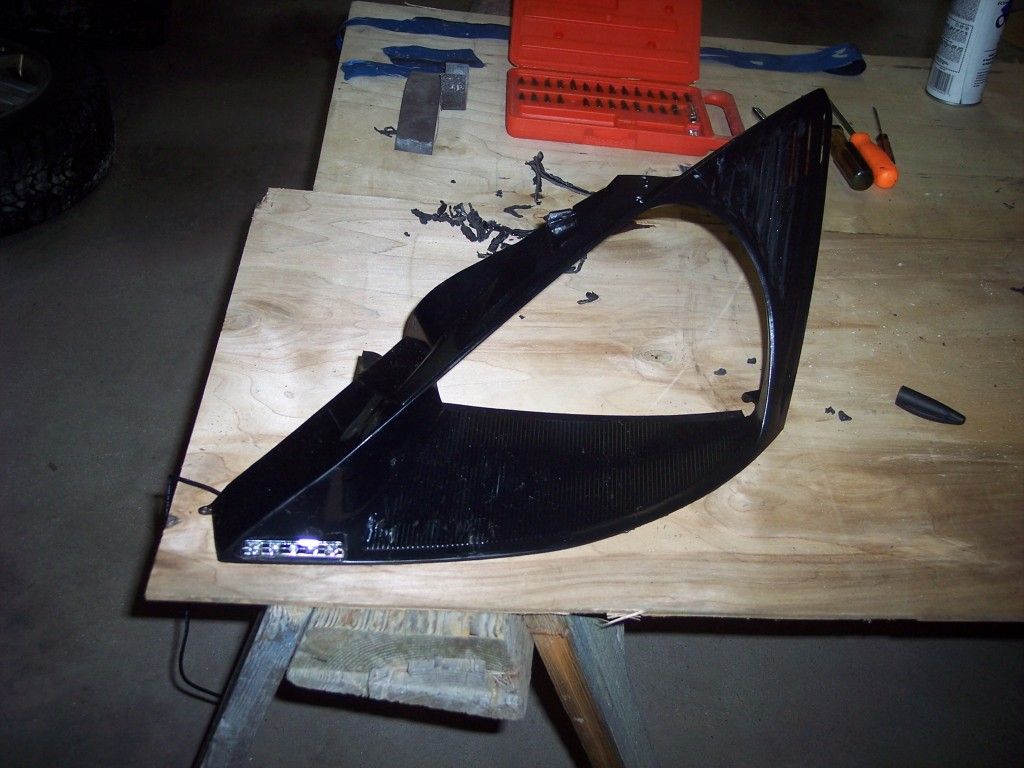 Side indicator led's. I made two plastic holders that were glued to the back of the bumper to hold and protect the led's. I've just started body filling everything so it looks still looks pretty messy.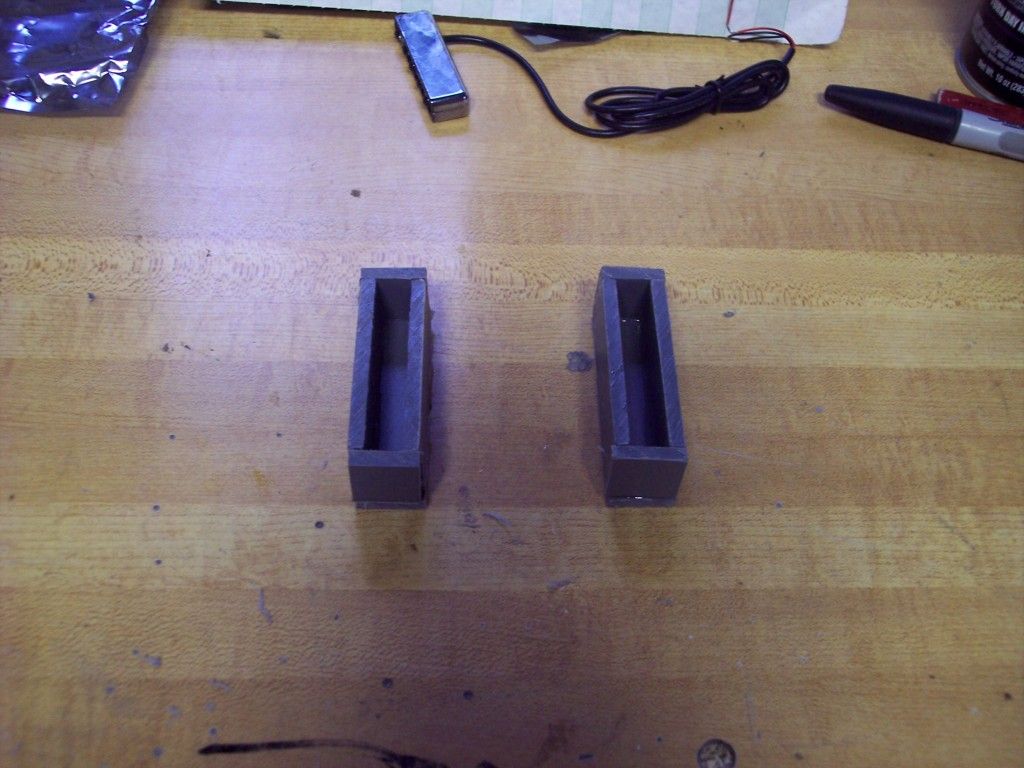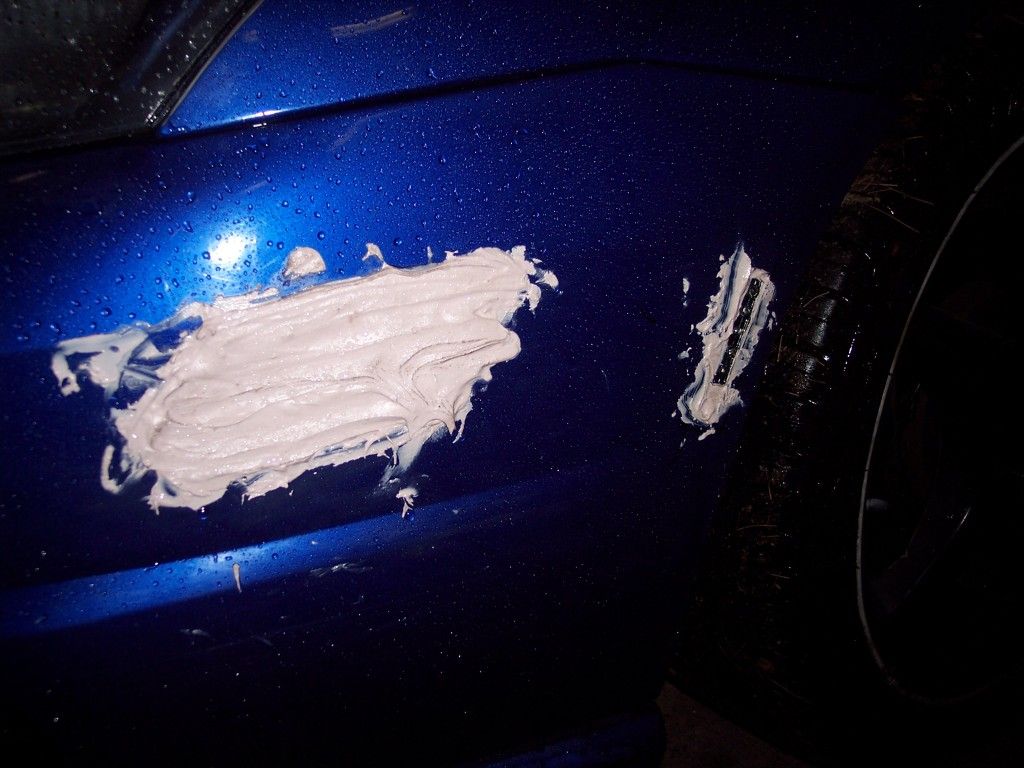 And a picture I took this morning.
The way I have it wired now, only the led's come on as the parking lights. Both sets of led's flash as the signal (I don't know why the headlight led's do because they are wired to the parking but it most have something to do with the ground) and the grill's lights only function as signals because I don't feel the led's are bright enough during the day and it help me avoid using resistors.
The only problem I have is that if I the parking lights or lights are turned on, the led's do not function as the signal. In other words, the led's must be lit before the will turn on and flash. This is alright because I always drive with some form of lights on but I can't figure out why.