Finally, here are a couple pictures of the whole car front and rear. I had the car clean yesterday but the roads were wet with salt water so it's a little salty again.
A quick list of what's changed on the exterior since the last pictures I took about a week and a half ago:
Rear Ford badge delete
Better quality pin striping on the sides (the first stuff I used was old and a bit yellowish)
Front grill badge delete with new mesh.
Rear hatch key lock delete.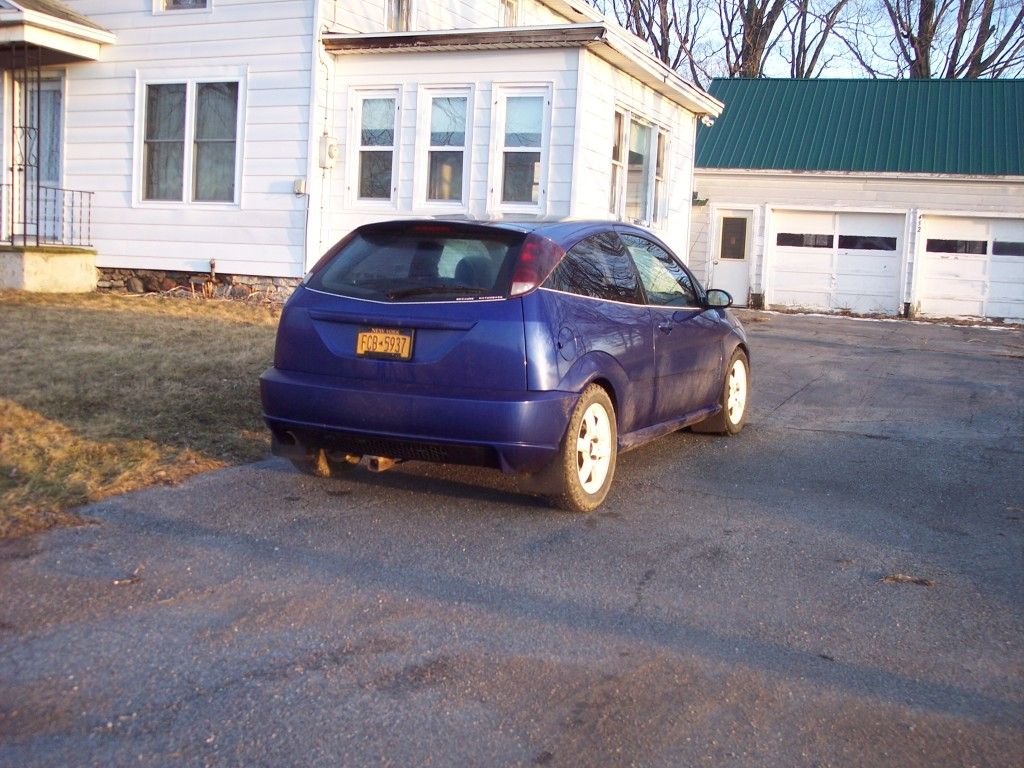 Next up, I'm still working on finishing up the interior which may happen as soon as today. I'm also working on ideas for the headlights and turn signal but that's still just in the planning stages.