Got enough time yesterday to do the other taillight so here it is.
Original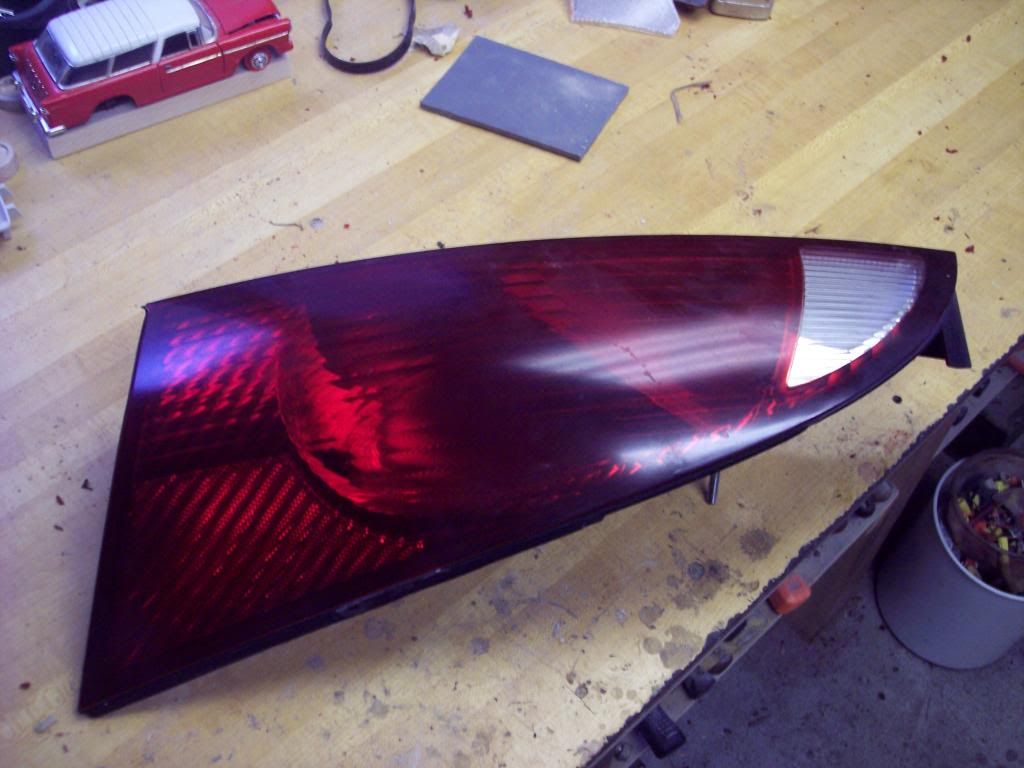 Removed the weather strip off the back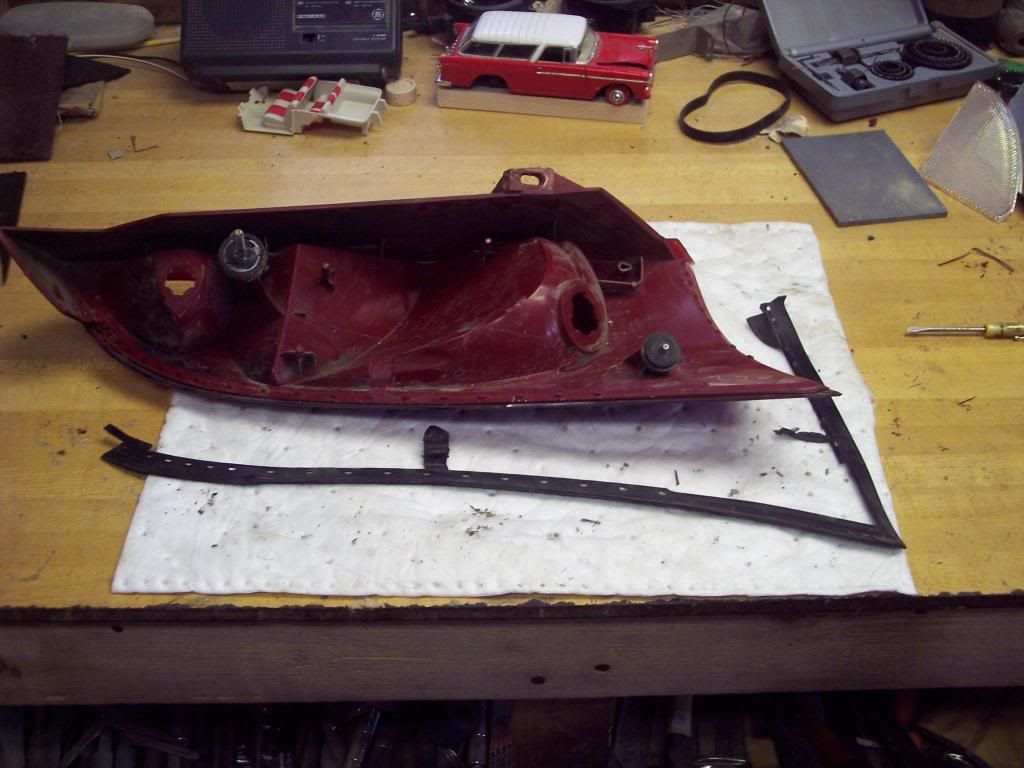 Made a cut with a coping saw about the depth shown. After that, you can carefully start breaking the plastic and lens apart with screwdrivers. The first taillight came apart very cleanly but this one didn't open as well so there are some small cracks in the side of the lens. If anyone attempts this, I would suggest having a spare taillight available in case the lens breaks.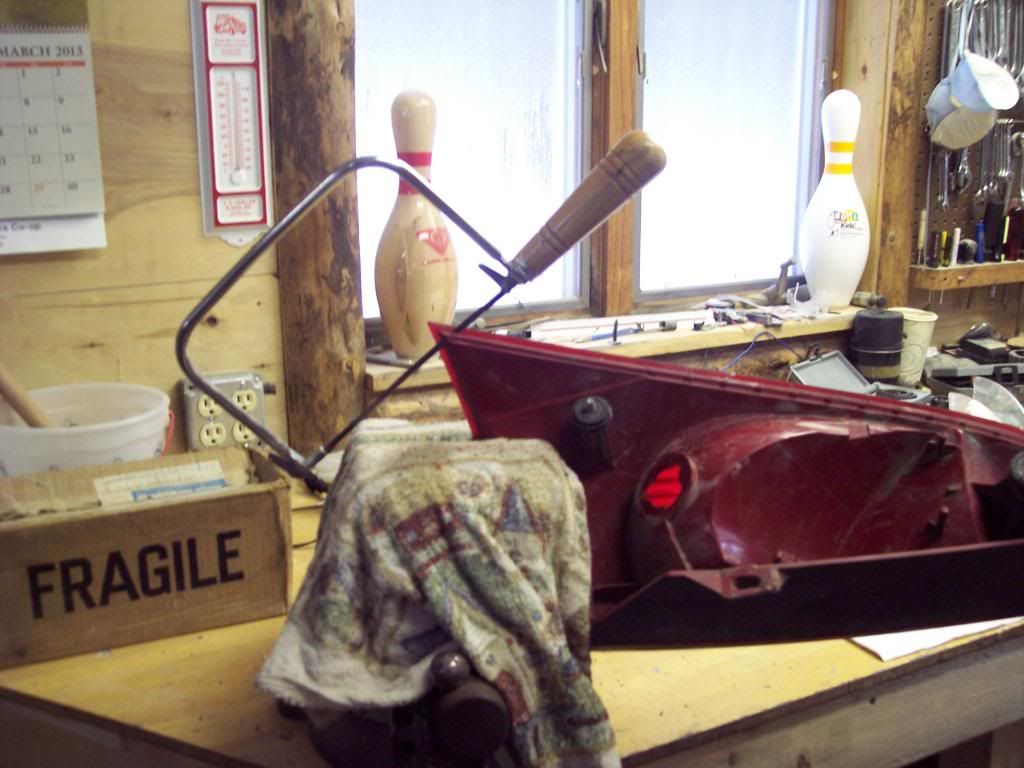 The guts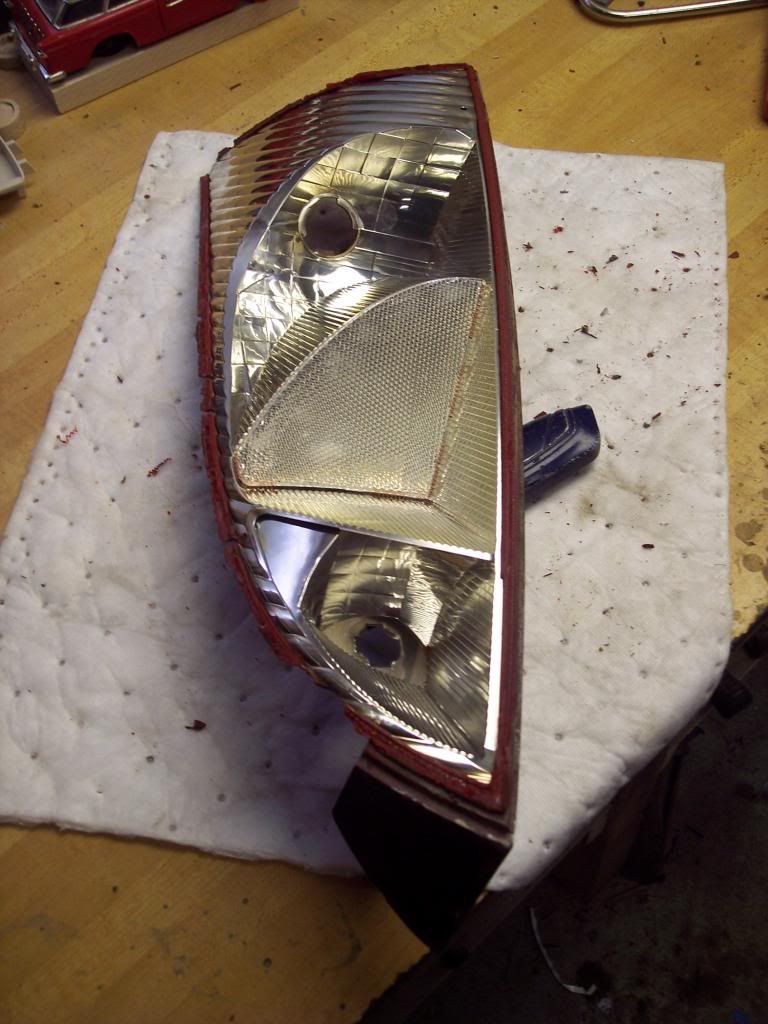 Removed the reflector area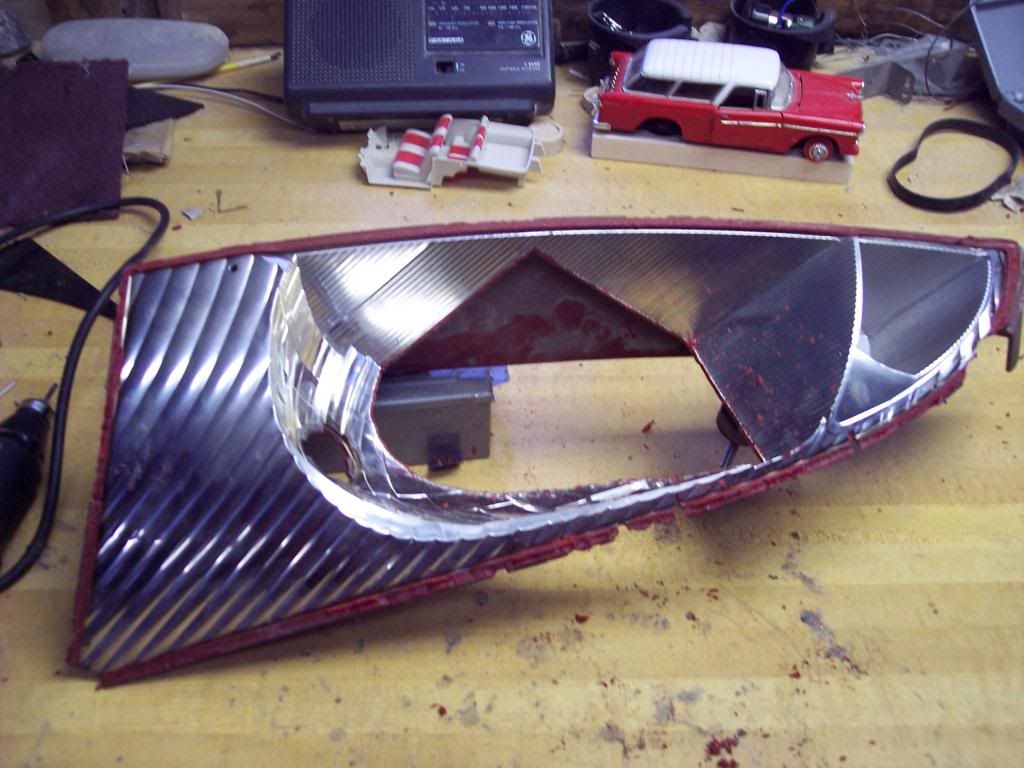 Rebuilt the reflector area. When I get more bodyfiller, I'm planning smoothing out the inside and shaping it better.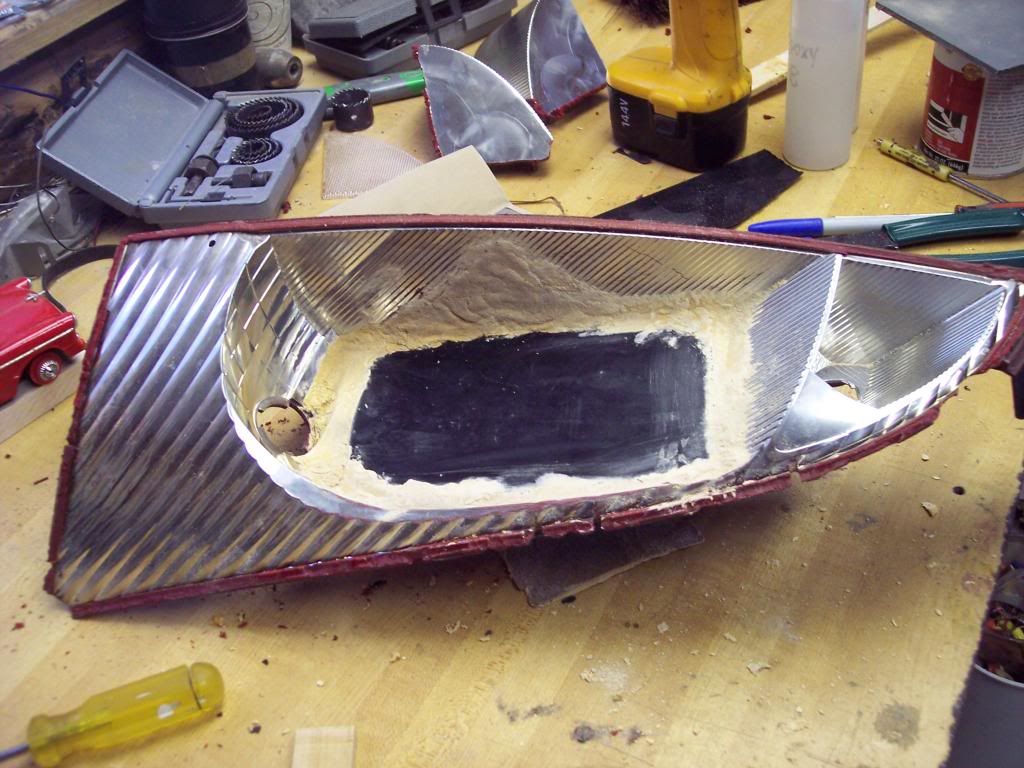 Painted leaving the the reverse light and brake lights chrome.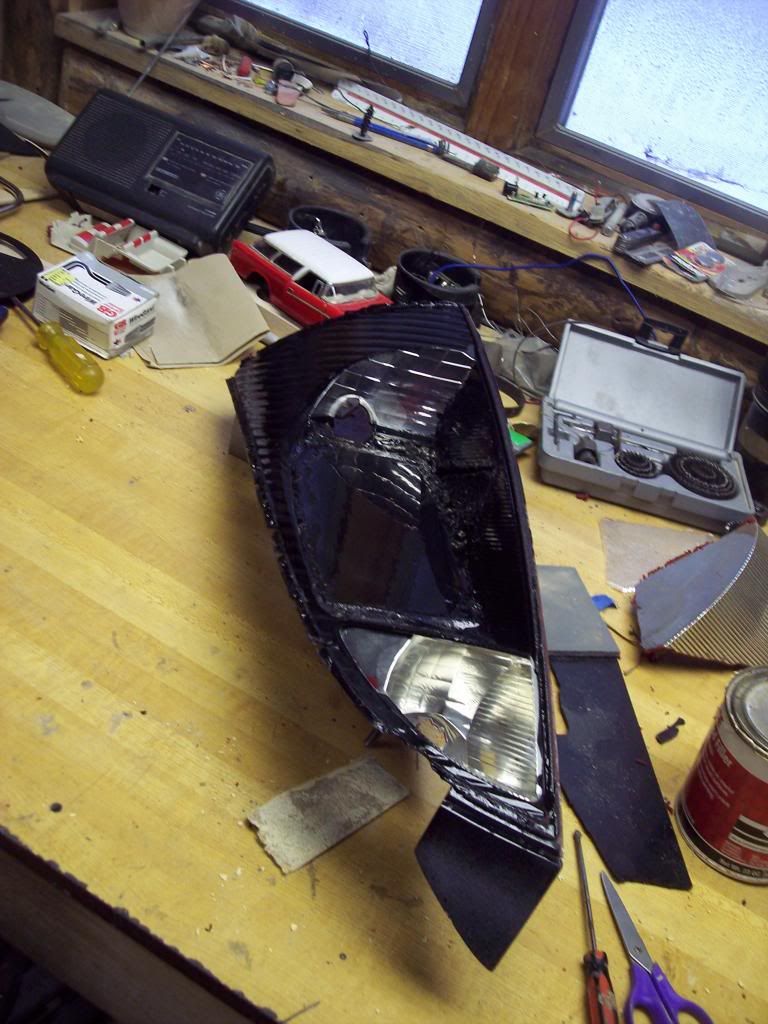 LED's being installed. They are simply the white LED's I've been using for most of my other projects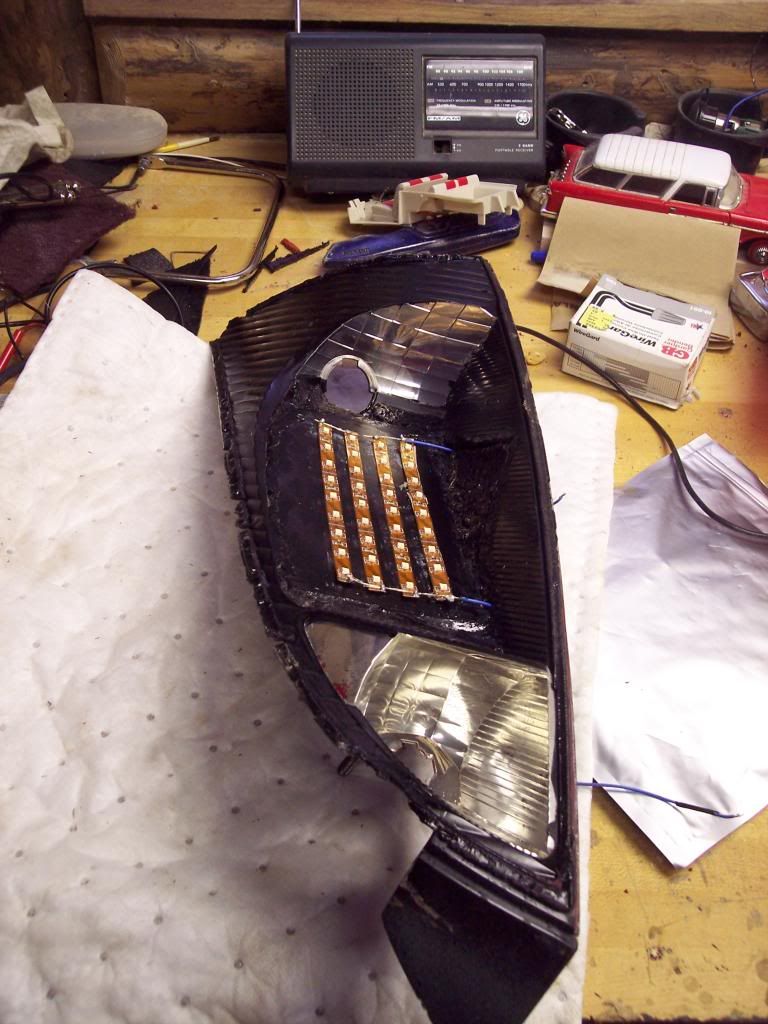 Reassembled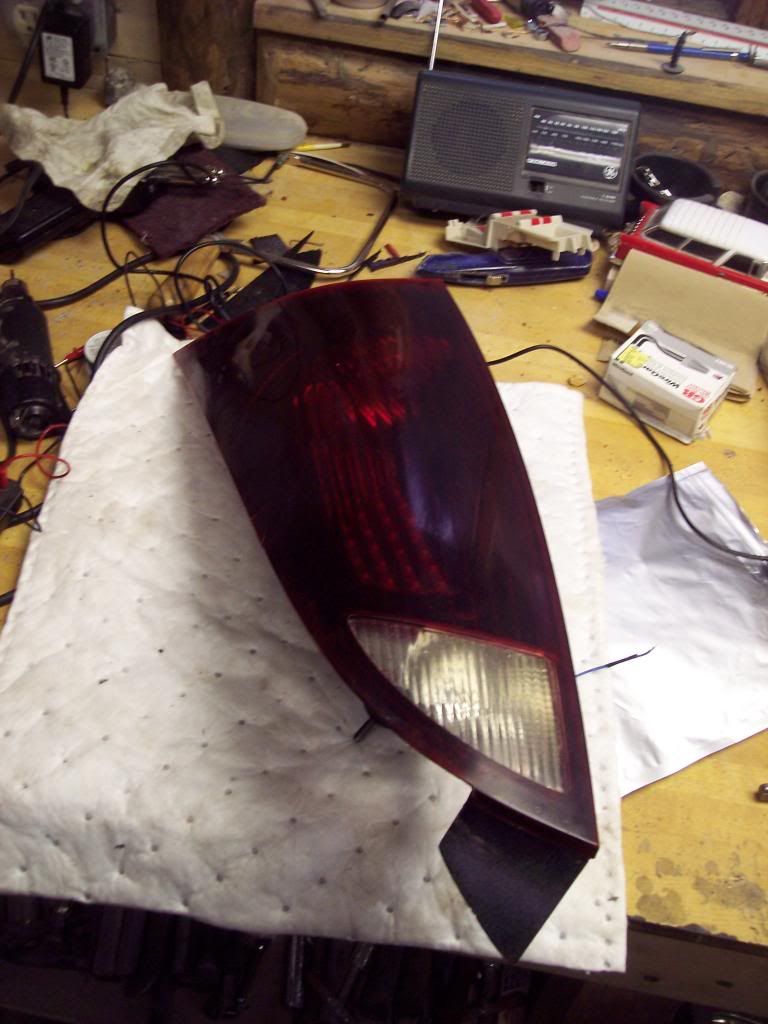 Installed
I was going to get a night picture last night but the camera dead
so this will have to do until later.