Got one headlight finished yesterday. Basically, I swapped the housing and added some led lighting inside. I get some more internal pictures of the led's when I do the other headlight but it might not happen till next week depending on how much snow we get in the next couple day.
The new housing. It started out as chrome when I got them from Daniel but I sprayed them with Black Chrome. I'm slightly disappointed with the spray, it blotched and clumped on the chrome slightly and it's less chrome than I hoped, but it turned into more of a gunmetal color which I'm really loving right now.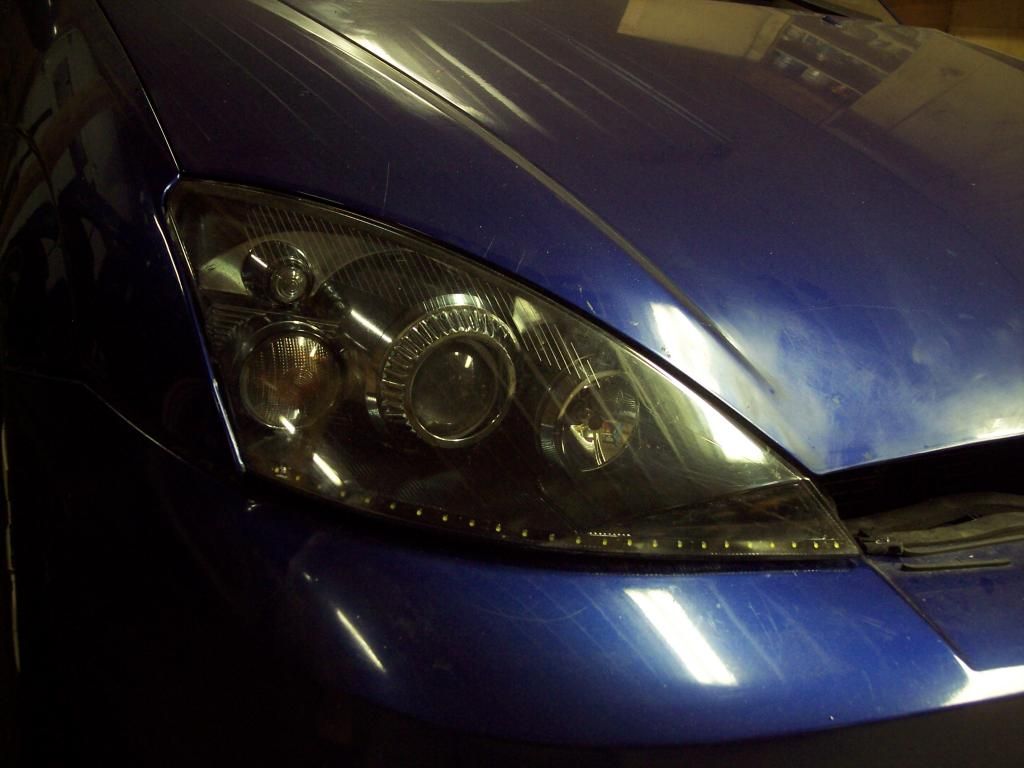 I also but in a strip of white led's along the bottom of the housings, I have them on a switch powered when the key is on run so I can use them as day time running light if desired.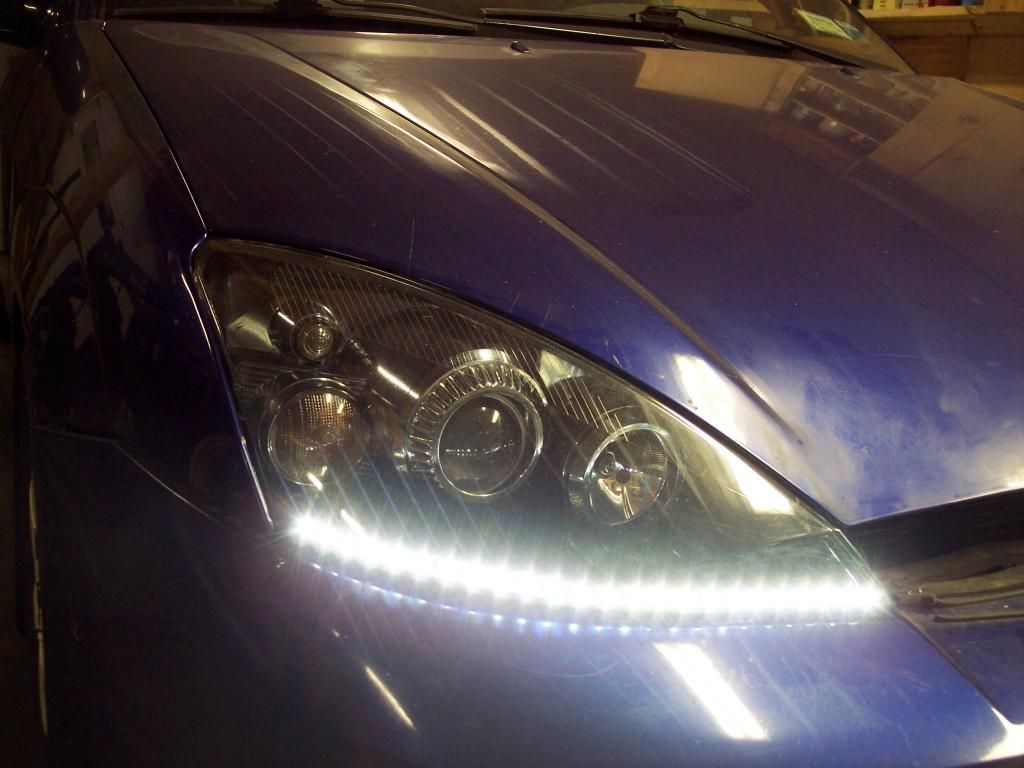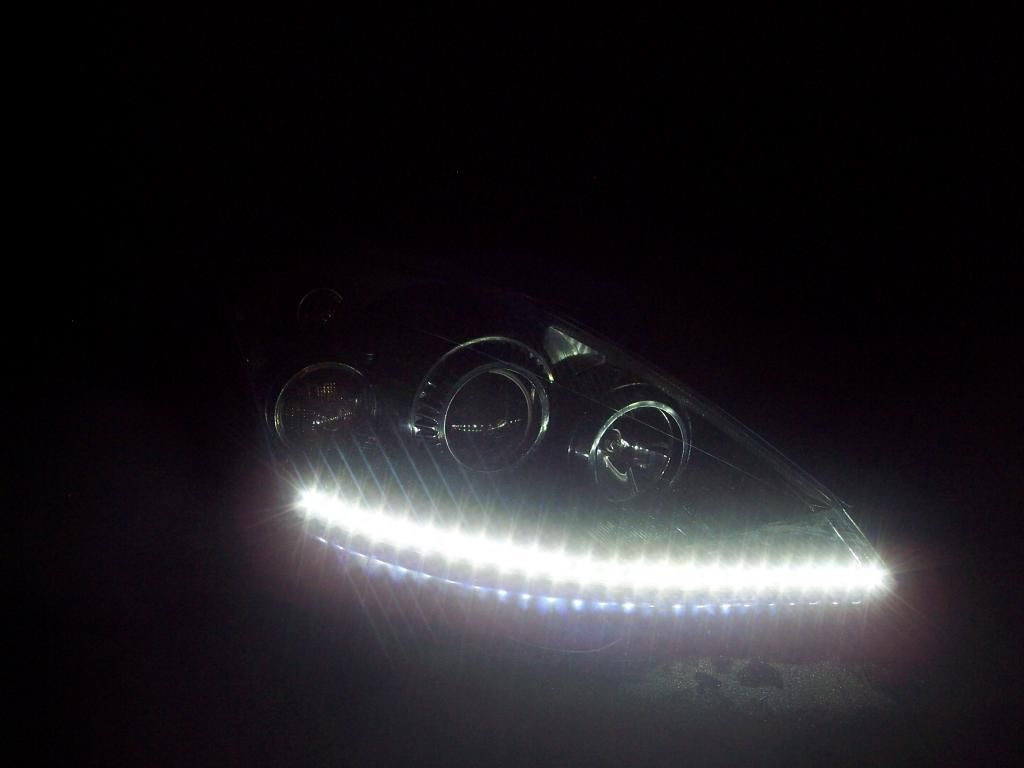 And because I could, I added some blue behind the housing. I don't plan on running these much right now but if I ever go with under glow, I really want the headlight to be lit blue too.