Here it goes.
For the blue lights, I simply remove three SMD blue led's from the led strip I bought a while back and soldered them in place of the green led's.
For the white lights, I cut individual led bulbs with a small portion of the strip off from the white led strip I have (sorry I forgot to take a picture of this). I then soldered a - and + wire to each led and ran the wires to an empty three led strip (the one I had removed the blue led's from). I dremeled three holes through the HVAC to run the lights through and there you have it: two colors.
Front view. It's a little hard to see but the gold pieces in there are the white led's next to the blue.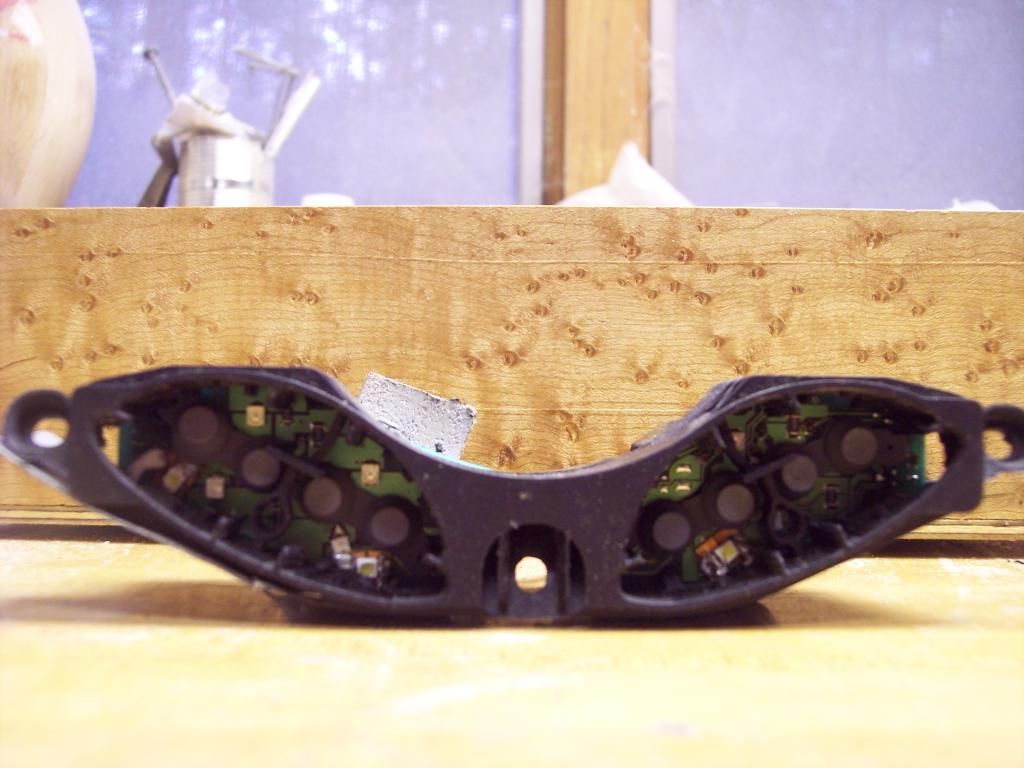 Back view. I ended up using two empty strips to run the wires to but I think one would work for three bulbs. The white and black wires are the + - wires for the led's, and the purple and green wires are for power and ground.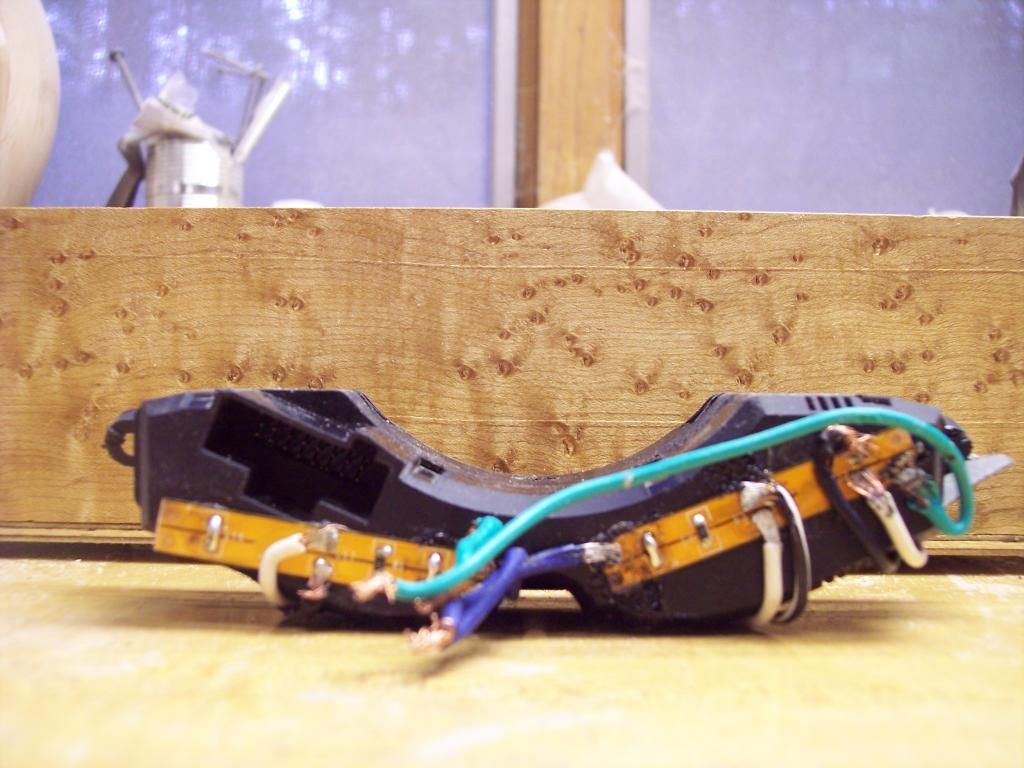 Top view. The white and black wires lead from the empty strip on the back to the led's inside the HVAC.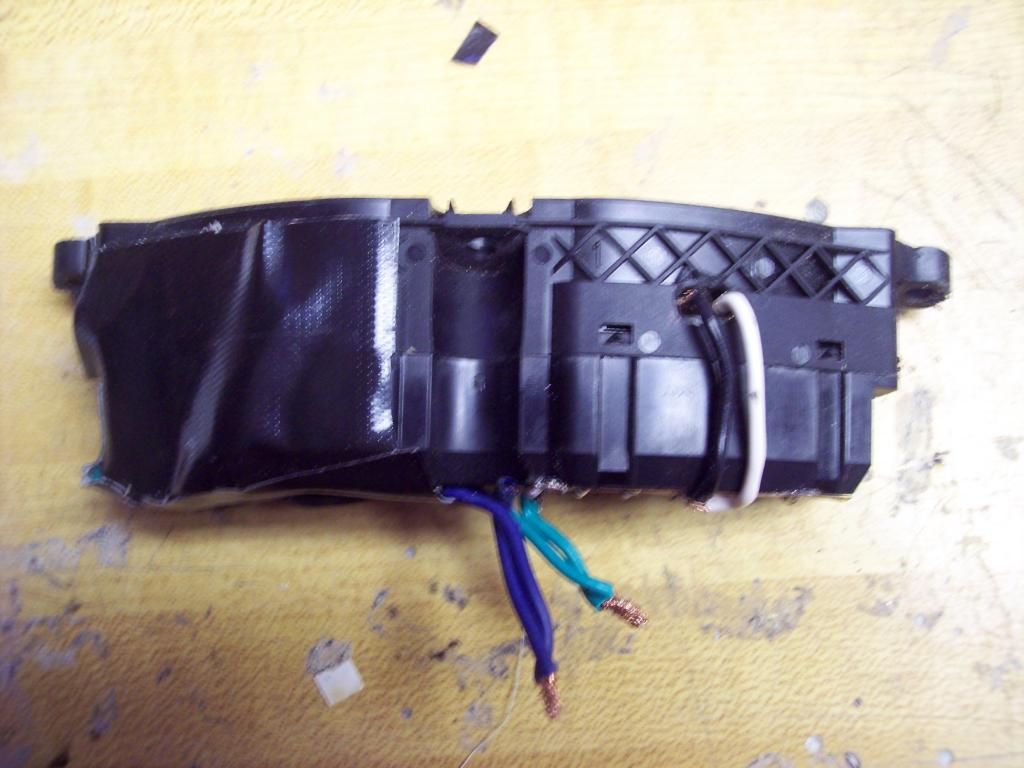 After I taped it all up so no wires get caught on anything and ripped off. I really don't feel like having to rewire anything. lol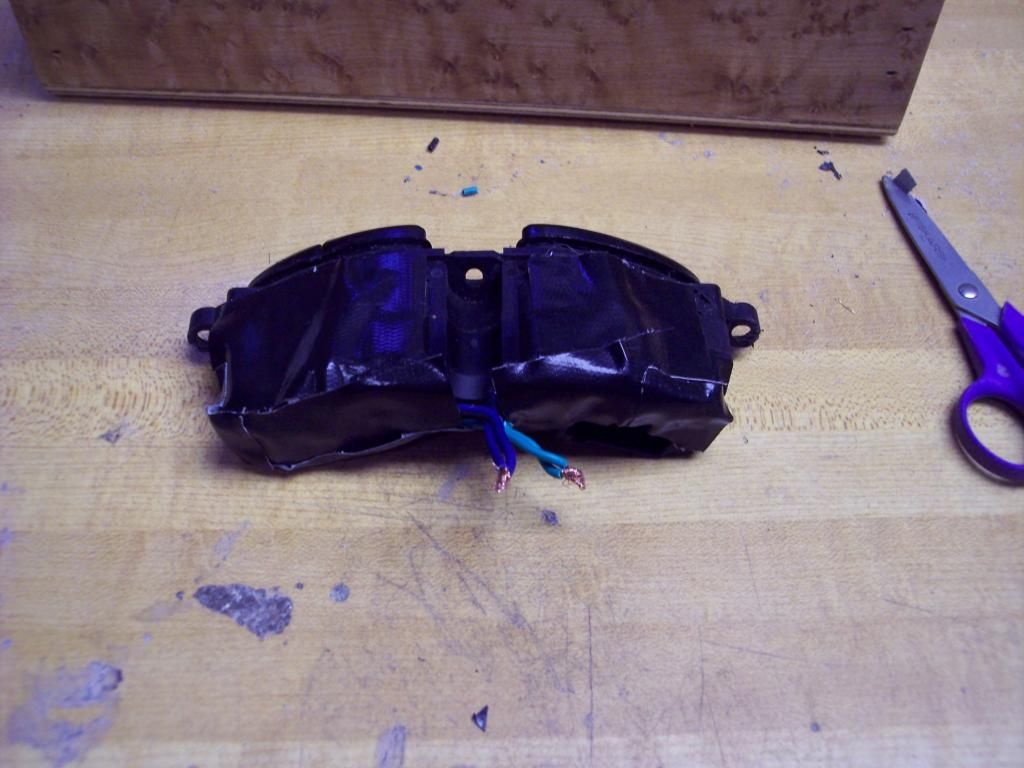 And the finished product again. I have the blue's on an on/off switch using the original system for the interior illumination so that when the switch is on, the interior lighting act like it normally does in a Focus. However, I am able to turn it off with the flip of a button. The white's I have on an on/off switch that gets power when the key is in the run position so that when the switch is on, the white will light up when the car is running. It might sound confusing but it's really not.