I hacked into the dome light ground wire that controls the door ajar lighting in the DS A-pillar.
The dome light has three wires, the constant power, a constant ground, and second ground that controls the door lights. I don't remember the ground colors but the power one it orange. Here's a picture of where I hooked it up: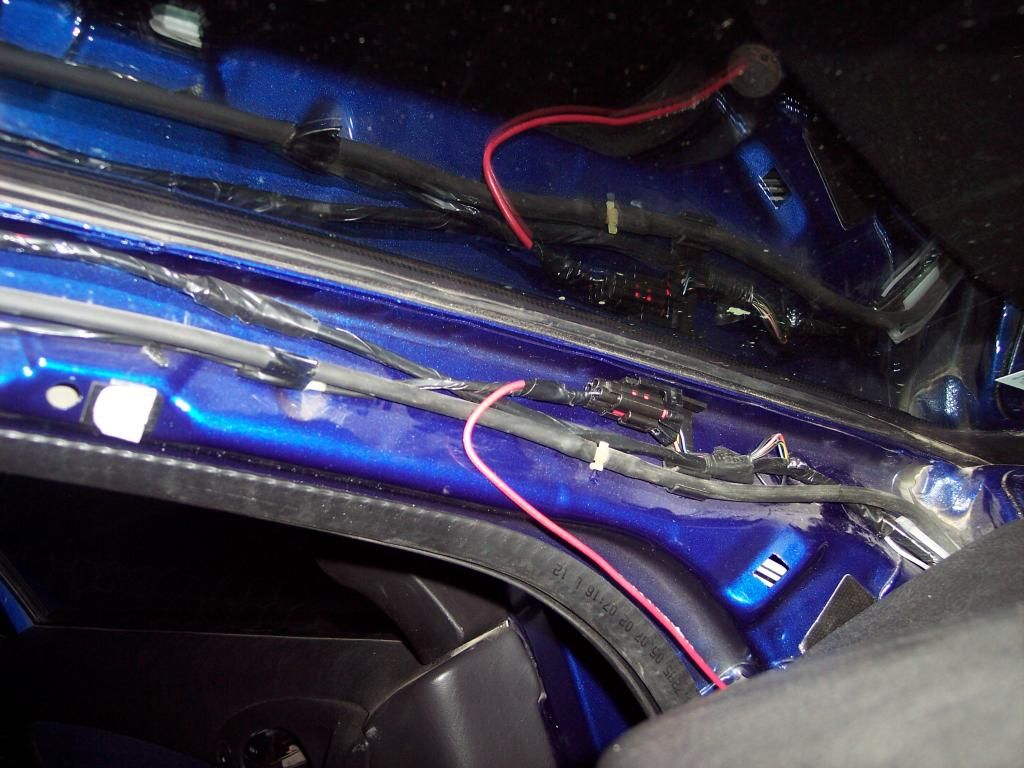 I just needed to use the ground wire that controls the door ajar because I'm getting my power from the cigaret lighter but you could get both your power, and door ajar ground from the A-pillar wires.
For you, one way to wire it up would be hooking your lighting power up to the dome light wire and hooking your ground wire to the door ajar ground wire. This will only allow the lights to come on when the doors are open.
If you also want to be able to turn on the lights when the doors are shut, you can wire the power to the dome light power (same as before), and put a switch on the ground side of the lights using the door ajar ground wire as one and the constant ground wire from the dome light as the other.