I figured I'd put together a thread for the car that led me to get my Focus in the first place. Just last Friday I took home a Yellow Blaze sedan (
New Canadian member with a '12 Focus
) which is now referred to as the 'little brother' to this one.
It's a 1992 Pontiac Grand Prix SE sedan, originally bought brand new by my parents in the spring of '93. When I got my license it became my daily driver and I also started tinkering with it, changing things here and there.
Fast-forward to this summer, and the decision was made to finally retire it from winter, as it has seen enough salt and rocks and will now be stored during the cold months. It's a car I intend to keep forever, and sooner or later its days as a year-round daily driver would have to come to an end. Long story short, I picked up the Focus from the dealership I work at and now it's my daily driver. This will be kept for the meets, cruises, shows, and the like during the summers.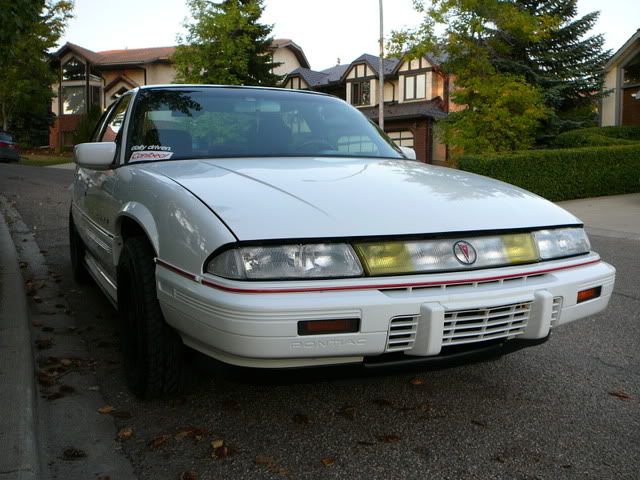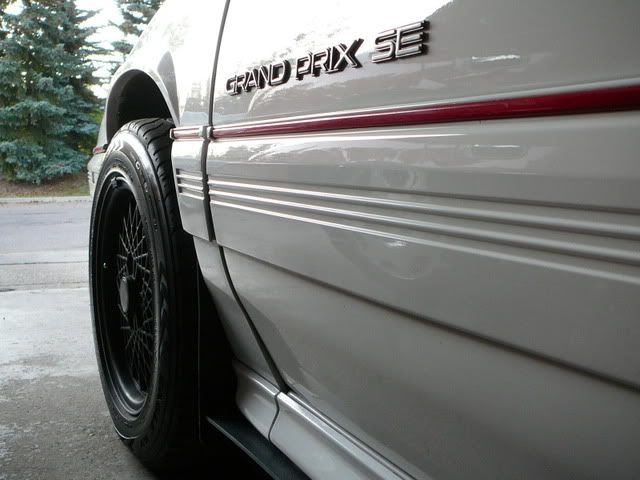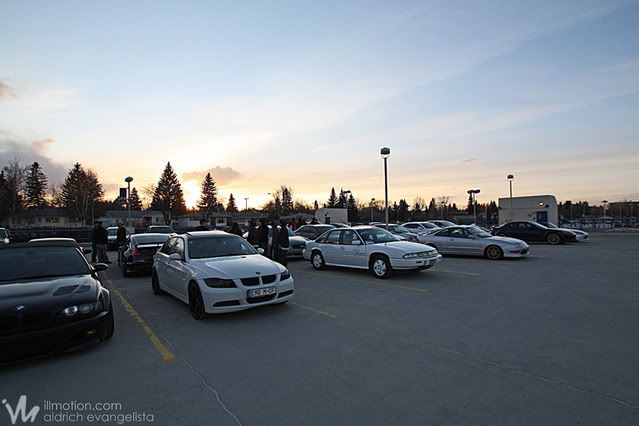 This winter when it's in storage, I'm hoping to finally get a chance to install the custom coilovers that have been waiting to go in for a while, and also use it as an opportunity to do a little bit of body work that needs addressing. Otherwise, it's nearing what I would consider 'completion', for now. Even though it's being modified, I also try to keep a balance of original, as it has the original drivetrain, interior, and around 75% of its original paint still intact, after nearly two decades of use.
And for those wondering, here's a list of what's been done to it so far.
Exterior/Lighting:
-OEM optional side skirts
-OEM optional rear lip (Black)
-OEM '88-'91 base model tail lights
-Yellow vinyl tinted fog lights
-'Iron' vinyl tinted brake lights
-Matte black vinyl beltline trim
-Colour-coded side reflectors
-FTW side diffusers
-Matte black vinyl license plate recess/front bumper accents
-Halo Solaris Yellow fog light bulbs
-Halo Super White LED license plate lights
Interior:
-OEM tape deck
-Alarm
-Broadway 270mm rear view mirror
-OEM push-button trunk release
-OEM red courtesy lights
-Colour-matched rear view mirror
Engine/Bay:
-K&N filter
-Magnaflow catalytic converter
-Tucked headlight harnesses
Chassis:
-OEM 3.4L Cutlass convertible front strut bar
-AWeb rear strut bar
-Goodridge stainless steel braided brake lines
-OEM Grand Prix coupe Crosslaces (16x8 +25) custom painted satin black w/silver time-attack stripes
-215/60R16 Goodyear Eagle GTs
Meanwhile, I'll keep working on it, and try to control myself when it comes to the Focus.