Quote:
Originally Posted by
02ztsian
So where is the snow? I haven't seen Calgary without snow so late in the year! Not complaining, mind you!!!
Well see, now that I have snow tires, it won't come. Mother Nature will work against me now.
Also, should you ever see the Focus around, feel free to say hi! Just look for the 'orange' sedan with lots of decals on the rear window.
_____________________________
This past week I picked up a couple more FoMoCo items for the Focus, again since this car was bought off the lot, I have to add any little thing that I would've gotten had I ordered it from Ford directly.
Rear floor mats and rear mudflaps. More of the small items that the Focus was missing.
Some of you may have seen it, I decided to take some pictures along the way while installing the mudflaps and threw up a little post about it in the Third-Gen forum. (
OEM Mudflap Installation
)
Since this is kind of becoming my progress thread, I might as well put up a few pictures here.
On each side, a small section of clear vinyl was applied to protect the paint from being scratched by any dirt that may get between the mudflap and fender. The mudflap was then put in place. Out back more clear vinyl was put down before the mudflap went on.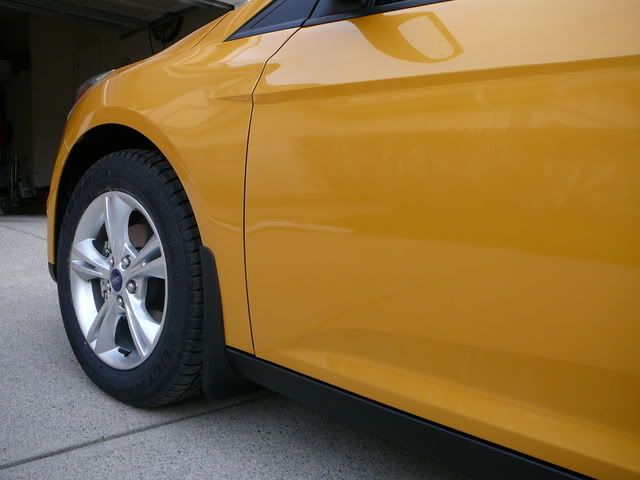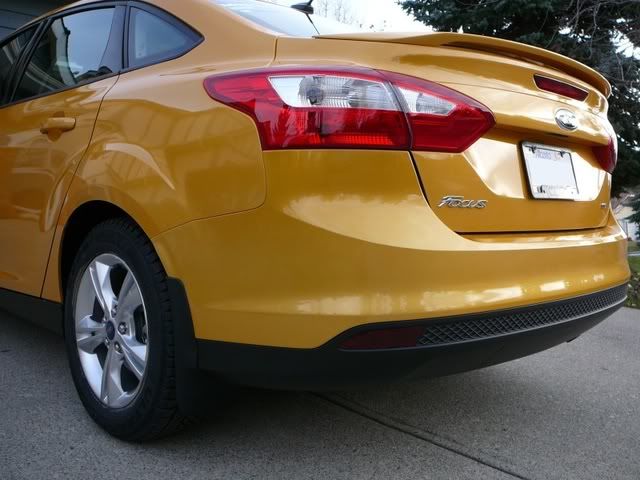 As far as OEM options go I think I have all that I want now, save for maybe the homelink sunvisor. Now I
really
want the aftermarket to start hurrying up.