Wow, thanks everyone for all the kind words
Its really appreciated
Here's a comparison shot of the bumper, original one and my smoothed one to show the difference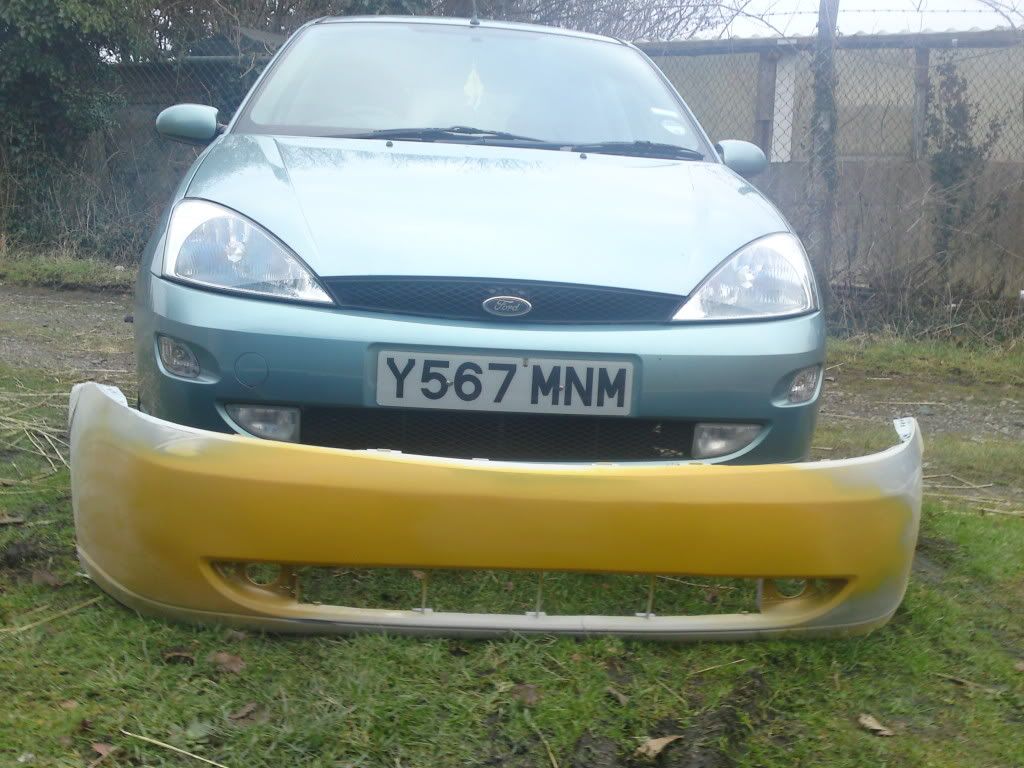 Going back to the car, my style is kinda US-spec and kinda Euro mixed lol. When I did the front bumper, a lot of people told me to get a US spec grill but I decided against that as well as getting later spec headlights which have built in repeaters.
At some point, I may be tempted to change the all red-rear lights for some US spec rear lights.
Now, show-season over here is pretty much over sooo I'm going to save up over the autumn/winter months to get some new rims
I've done a few photoshops of what I'm after or wheels I'm loving and want to run.
Firstly, to go Euro I'm thinking some BMW 17" BBS wheels..(altho these ones are BBS RS lol)
I was also thinking maybe some Rotiforms, would be the first Ford ever to run them (well, at least in the UK)..
But to go with the US theme, I was thinking maybe some American Racing Torq's (or Image wheels looking similar)
Or (an older chop) some Corvette wheels..
A mate is also trying to tempt me to buy his MAM's MT1 wheels but unfortunately, I can't afford them but I would LOVE them on my car lol. We'll see.
As for more splats, I'm thinking I may have done enough on the outside. I also need to concentrate on the interior at some point as its all standard fabric and maybe dress up the engine a bit
I'll also be getting a bit of airbrushing done to the roof box with a custom design I've come up with, that'll be happening within the next few weeks
Thanks again folks
Jon