Thought id add alittle more orange before the change.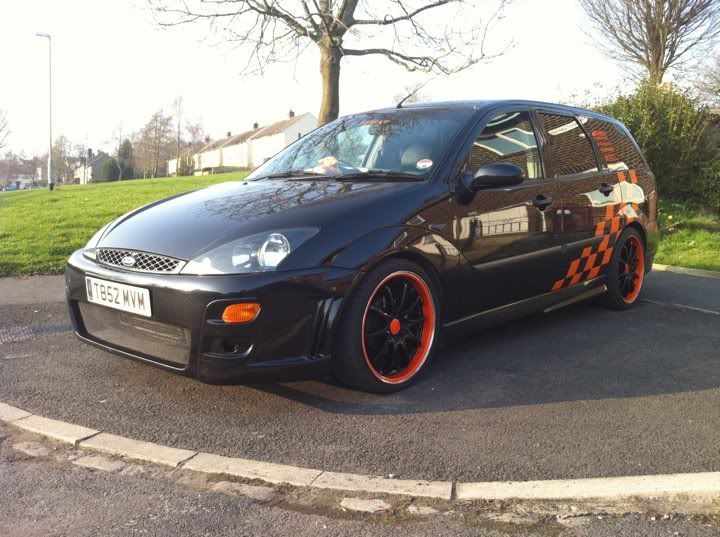 Ive decided to let my front bumper go to Sheppy as it keeps me wanting to widen the arches and put a genuine RS bumper on.
I didnt fancy going back to the standard Ghia bumper as wasnt to keen on the chrome strip below the grille. So after some negotiation with James08 from the NW region i found myself with this nice little addition.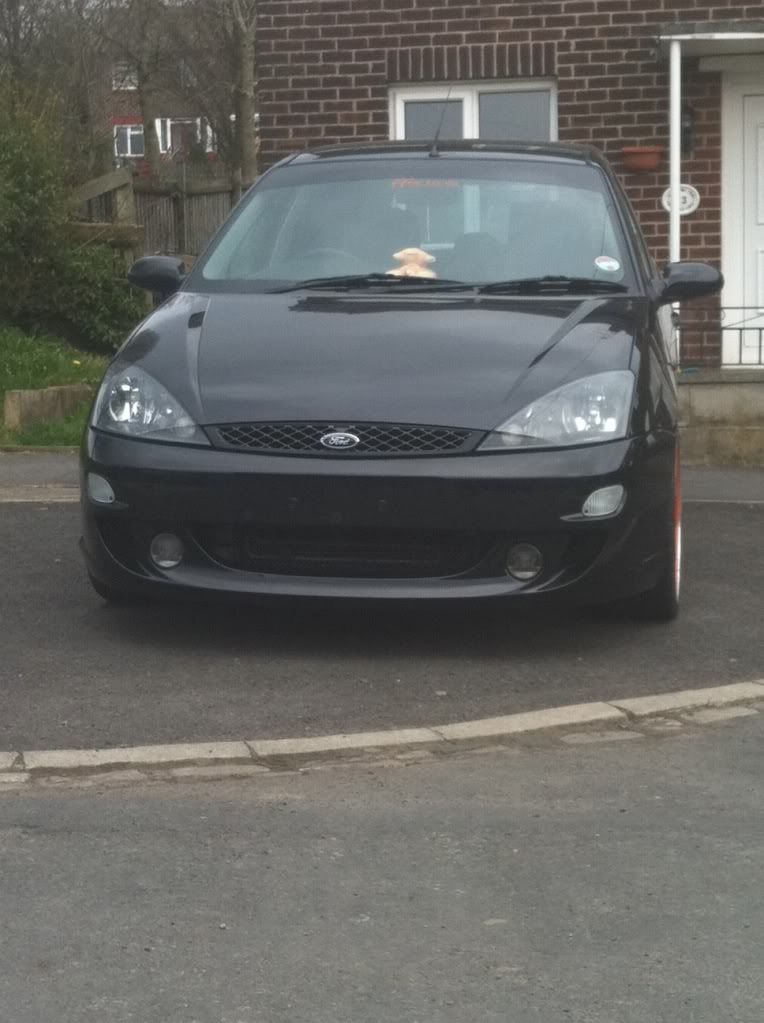 While i was playing with the bumper i changed the front indicator bulbs to silver vision ones.
Once i thought the bumper was sorted i added my new Aero wipers.
I then checked all my lights again to find id got a fog light out so jacked corner of car up to get underneath and realised the rear corner was sat quite nicely over the rear wheel.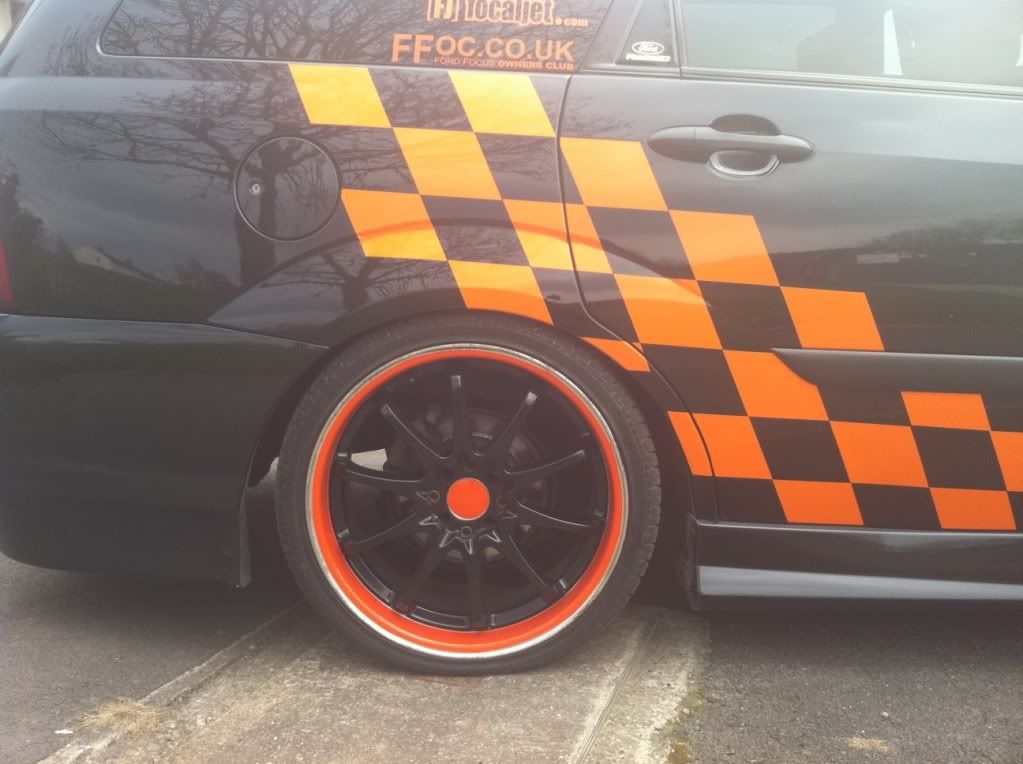 If only it sat like that all round! :D
Anyway so i am now the proud owner of a nice new collection bumper.