The beginning. Feb. 2006 67,000 miles young and bone stock.
It didn't take long for the modding bug to bite me. And so it began.
First mods were a Volant Intake, and HKS cat back.
Its now Aug. 2006 got my bonus check from work and convinced the wife rims where a good idea. So we found some Kazera KZ-R 18's from a member on here. Absolutely loved those rims wish I still had them.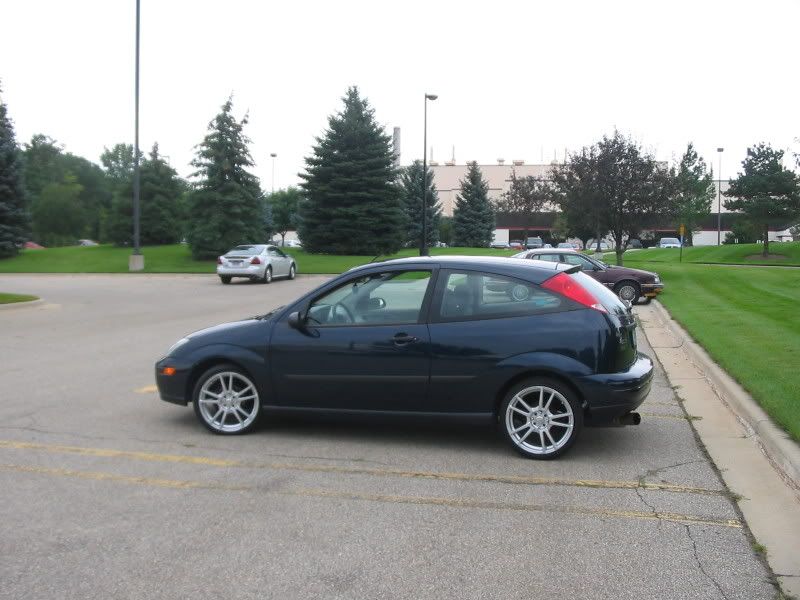 Sept. 2006 my wife buys me a gift card to Solar Guard to get my windows tinted.
The car stayed this way for sometime. Then I found a good deal on an svt suspension set up. It is now May 2007.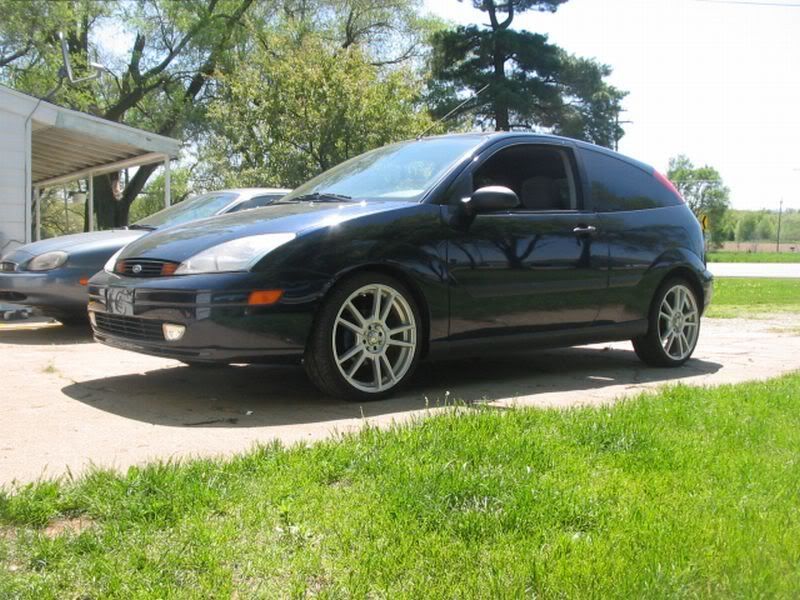 Fast forward to 2008, finally installed a header I had sitting around, and got some shaved doors after a drunken idiot backed into my car.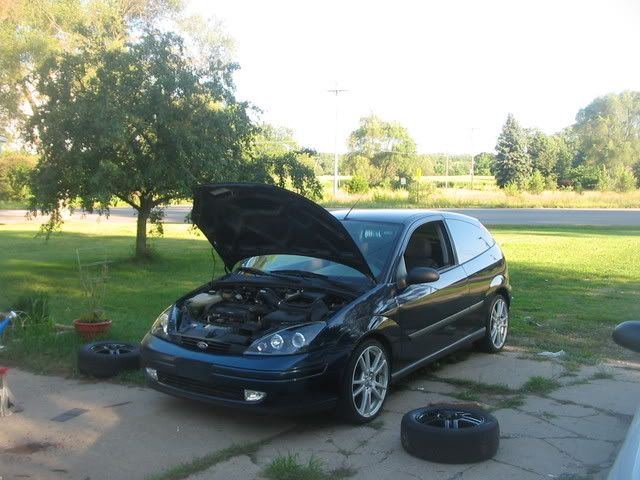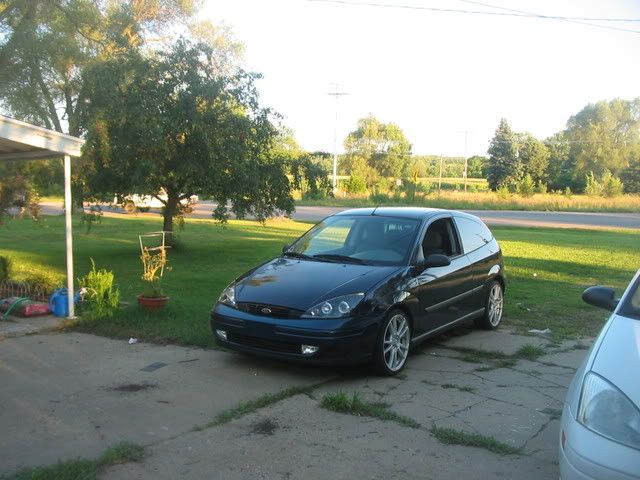 Shortly after this September 2008 I got my hands on a JRSC. Time for some boost :) Drove the car with the stock jrsc, for a little while. Then I sold my beloved Kazera rims for the last BBK I think in stock anywhere. I searched for months to find it. I ran the car like this for awhile. I also ditched the svt springs for H&R Sports at this time.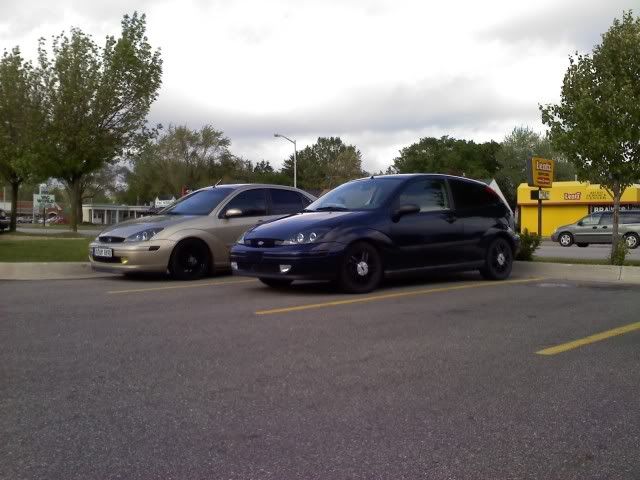 Until this years tax returns then I went a little nuts, and dumped some more money into my Blue Rocket. First off where some rims. 17in. Enkei J10s. and I mach 1 lip.
And this is how it currently sits.