alright, so i guess its my turn to put up a ROTM thread. lol. if u didnt know already, this months ROTM is for multiple focus'. i of course own 1 and my wife owns 1 as well. wanted to get some better pictures of the 2, so we went and did a small photo session. but first, ill put up a mods list of both and then post the pics.
HIS:
Exterior:
R/S collections replica front bumper
F2 RS replica side skirts and rear bumper
Mach-a-like ebay projecor headlights
6K hid conversion
euro focus upper grill
hatch spoiler
enkei evo 5 17" wheels
Mattig drop side mirrors
VIZ Racing CF hood
clear side markers
Performance:
Focus Central short ram intake
Focus Central 65mm T/B
Focus Central 2 piece udp
SVT focus header swap
R/T gutted cat
Focussport flexpipe
Borla 2.5" exhaust
Ford Racing stage 2 cams and adjustable cam gears(still zeroed out)
rebuilt trans. with external trans cooler
Suspension:
Eibach sportline springs
KYB adjustable shocks
Eibach front and rear swaybars with poly bushings
Nitto Neo Gen tires in 215/45/17 (some rubbage)
Centric slotted rotors with hawk pads
Interior:
Corbeau TRS leather racing seats and corbeau mounts
AEM AFR gauge in a custom mount
complete audio system(too lazy to type it all out)
focus embroidered floor mats
Miscellaneous:
Ford Contour aluminum valve cover painted wrinkle black
Massive aluminum cover dress up kit
revised Ford thermostat housing
180degree thermostat
door sill covers
im sure theres more, but cant remember em all. lol
HERS:
Performance:
FS cold air intake
Suspension:
Saleen suspension (eibach pro-kit)
Wheels:
i think we all know....SVT 5 spokes wrapped in kumho ecsta AST
not much modding done to hers....yet. lol. she wants to wait till the warrenty has expired. (extended warrenty).
and now for the pics...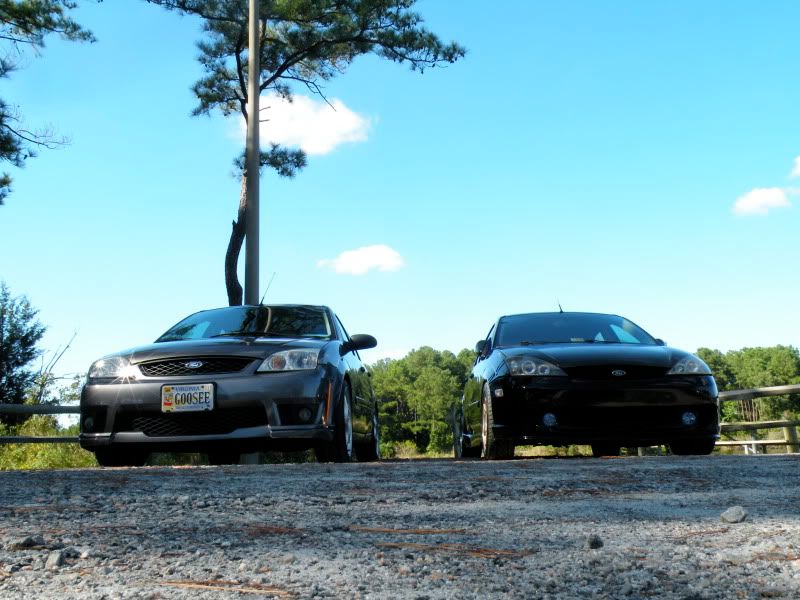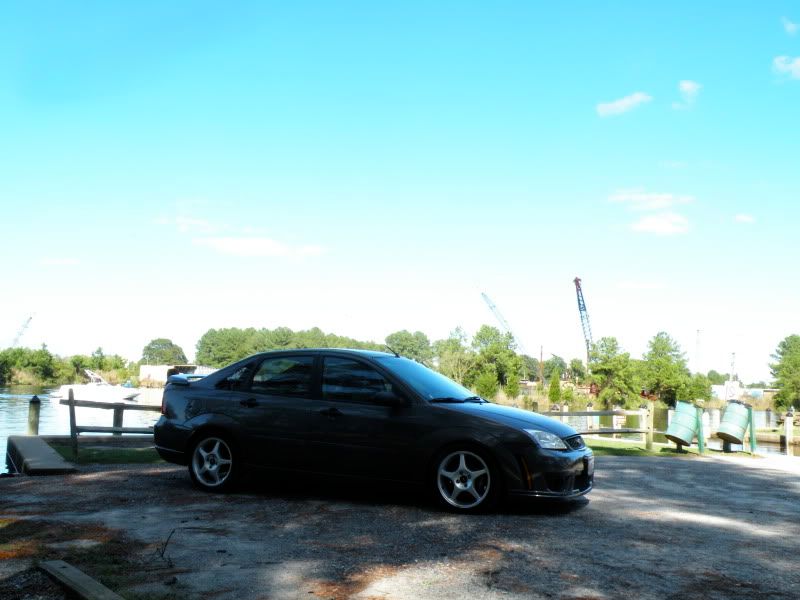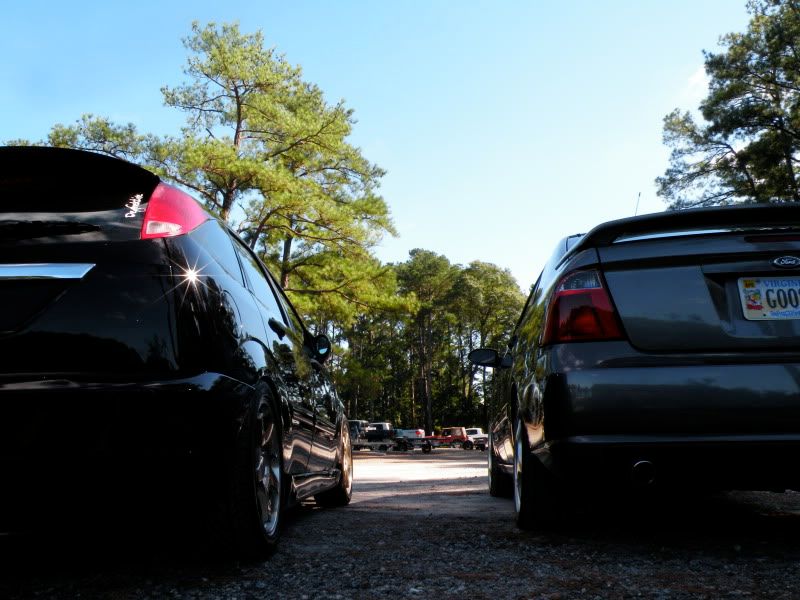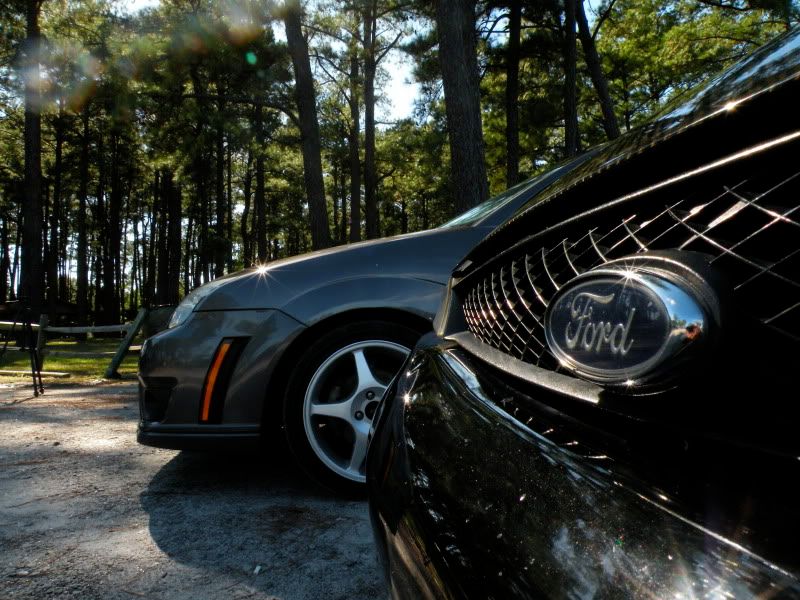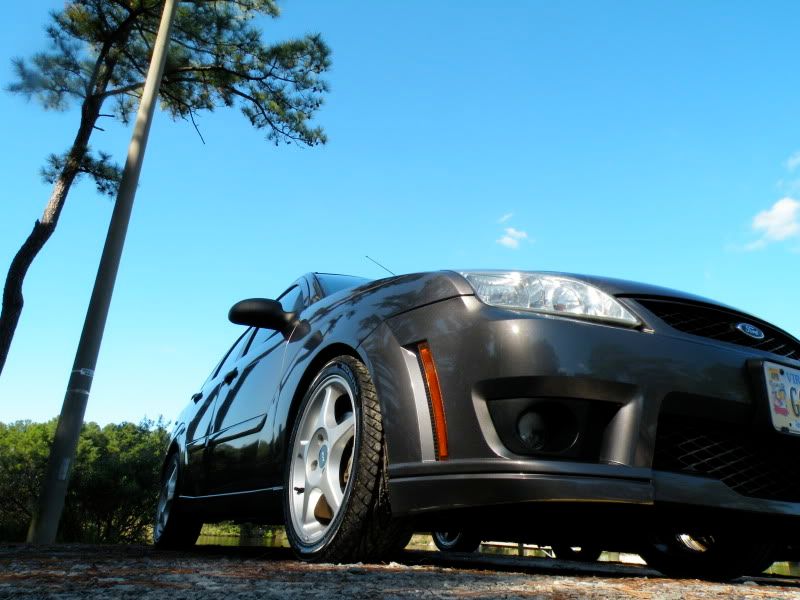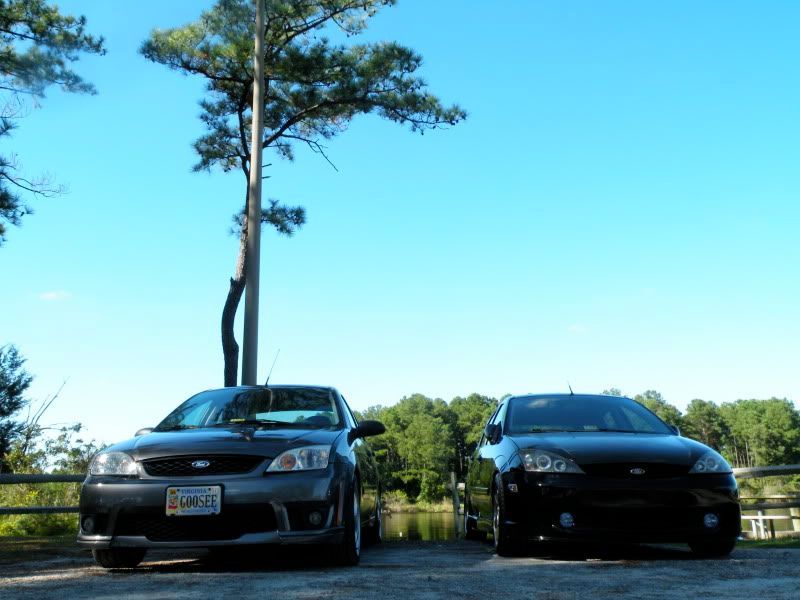 and thats it. now i dont have an insane amount of foci cause, i believe i got it right the first time. lol. both of our cars are our DD's and we try to keep em lookin halfway decent. i am the original owner of my focus. have had it since brand new and done 99.9% of the mods myself, and to hers as well. got her into her 07 SAP when her SHO just crapped out on her. hope u enjoyed!!