Quote:
Originally Posted by
Red Jay 918
i'll just copy & paste from the thread


"got in a wreck today. and i just got my emblems done today. was at an incline and it was kinda bumper to bumper traffic. light turned green. some cars went. the one in front of me moved up and as did i but i guess he didnt move up as much as i thought and BAM. got out of our cars and inspected our and each others cars. no serious damage to either cars. i have a small crease in my bumper from his license plate area but its nothing that scratched the paint or cracked the bumper. it looks the same besides the crease. so we agreed to just go on about our business and not get insurance involved since there was no damage. but i am extremely pissed at myself...."
o, i thought it was something serious....lol not to sound like a jerk or anything. just give a big enough space between you and the car in front in you, thats what i usually end up doing around here. and dont fiddle with anything while driving, which i hope you weren't doing. the first time you hit something sucks i know, but if you think about it its just a car. dont take it too seriously, yea its our babies but there isnt much you can do after unless getting in a serious wreck. i have a whole list of damage to my car that i cant fix cause its nothing insurance worthy
1.two dings in the drivers side from slipping and falling on ice (knees to the door)
2. scratch from lawn mower into the front bumper
3. freaking trash falling out of a trash truck (i was a lane and 4 car lengths over for crying out loud)
4. backed into a lady while backing out of a parking lot ( you couldn't see anything coming out so i figured i was clear and bam i hit her tire. barely noticeable scratch)
5. backed into a friends car when i was late to fire duty(moved too quickly didn't catch the car from backing up while going from reverse to first. barely noticeable scratch)
6. backed into my garage (my depth perception sucked that day
)
7. apparently there's a dent in my ford emblem in the front
8. i guess people are keying my car.
9. curbed all my wheels on 4 seperate occasions (they were all because of u-turns
)
yea, i take care of my car as best as i can but its inevitable to mess up sometimes. dont get me wrong i was mad but i got over it quick. i still get compliments it so im not bummed. its funny because when i had the cobra it never happened (and this was 3 years ago. im 20 now haha)
Quote:
Originally Posted by
Evans Precision
does my front lip hang low?
looks like it needs to be lifted or sumtin.. bcuz it looks like its sagging
but if you look at the front grill.. the lip is flush meeting up with the round grill..
I jus want to kno if this is like everyone else-or- did i install it wrong?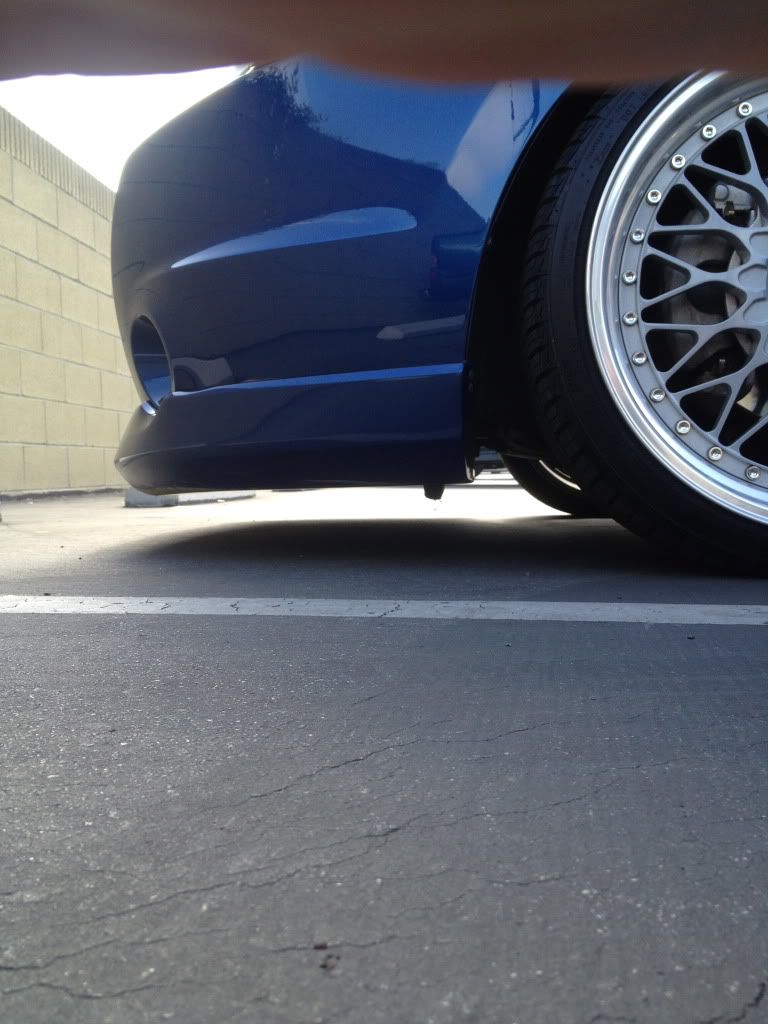 looks fine to me. unless you really think it's a problem, ill take it off your hands