As promised I have shown up to the meet and showed the "secret" mod off to
the locals and now I am showing it to you all. As you may or may not know from
two days ago I hit up our local electronics store and got more LED's and some
stuff to fix my current ones to get em online again. Here is the mod.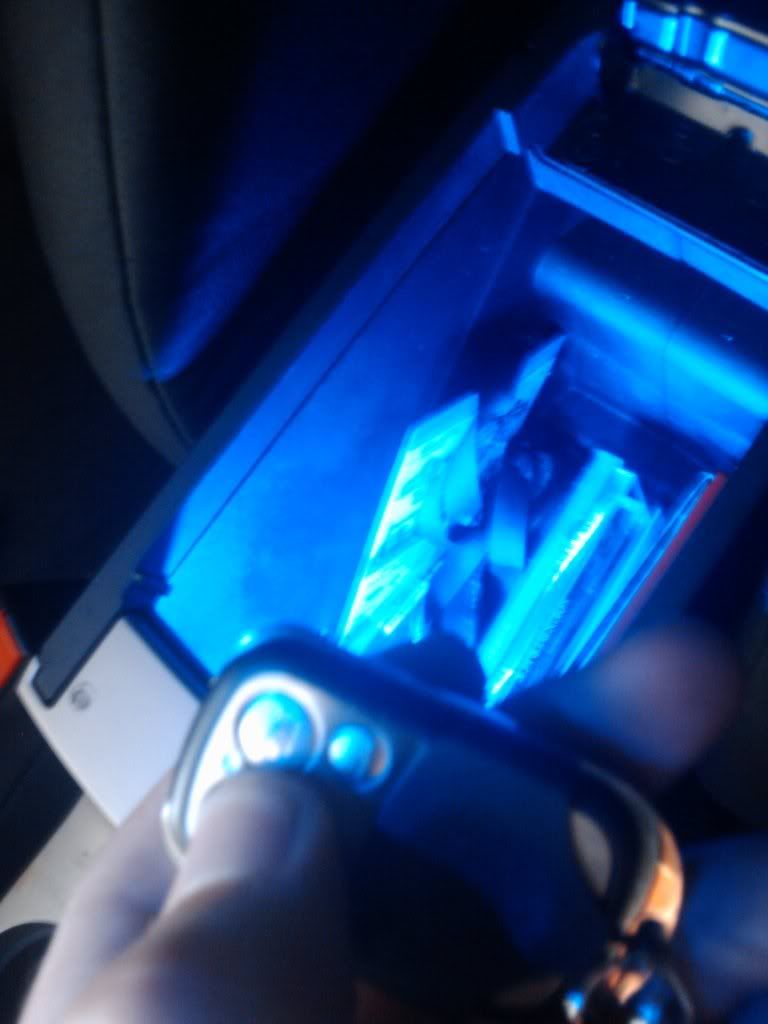 I have all of my accent lighting in my cabin set to a wireless remote to turn
them on and off. BAM!
Also at the local meet I bought and installed a new thump toy but my camera
quit working a min ago and the pic didn't come out. I got a 10 inch MTX sub and
a amp, so now my fofo does the bass. Such an improvement over the stock
speakers.