Well I put on my Gates Blue timing belt. Looks pretty to me. Took me a while due to the rain we've had here and I having to go back to work. I used nothing but Gates products with this. I ordered the timing belt off ebay. Everything else I got from Rockauto.com. Let me say they are AWESOME. I highly recommend them. Cheap NAME BRAND parts. Super Fast shipping. I got the tensioner & idler pulley and water pump for 50 bucks!! Any way ya'll don't look at the showroom for stories, you do it for the pics!!
The products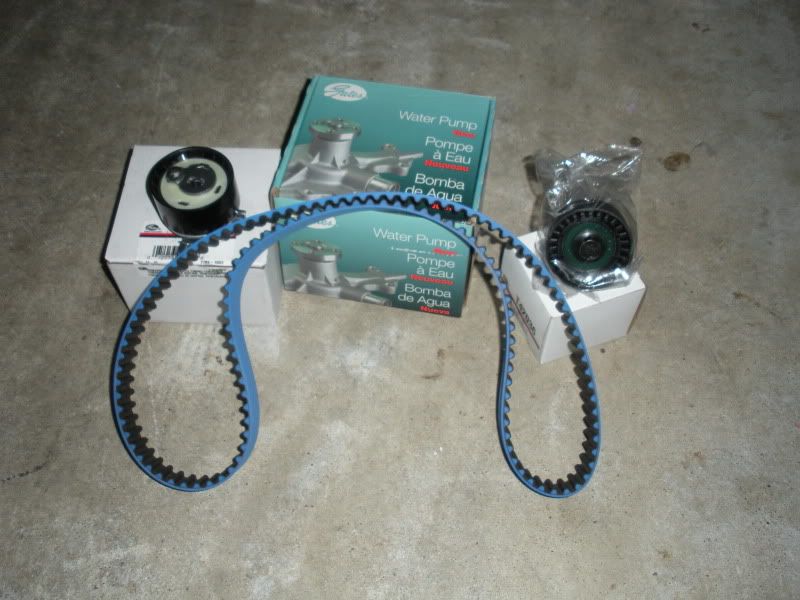 The old belt, also upon inspection once removed I could see hair line cracks all the way around it. Also it was REALLY loose and stretched out.
The old VERY stubborn water pump. It was frozen to the housing so much so that I made the water pump housing leak while trying to pry it off. Needless to say the housing had to come off to be resealed with a new gasket.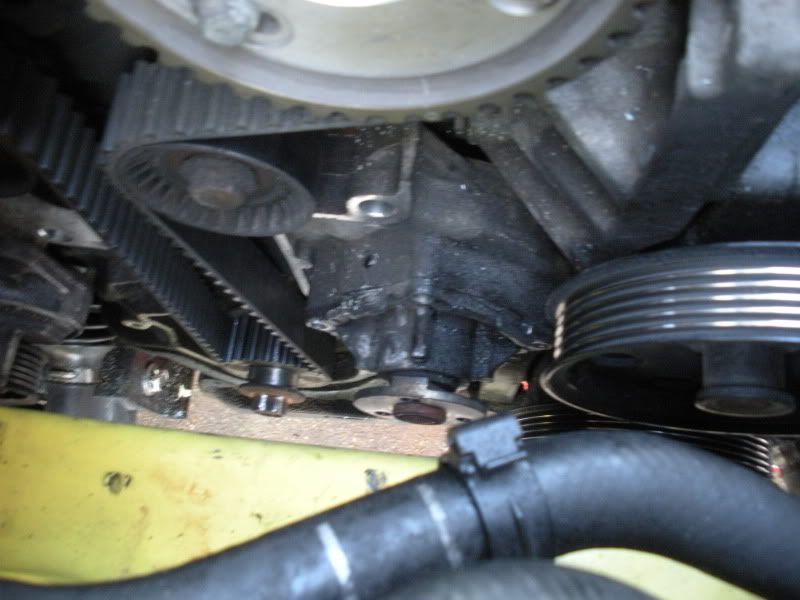 The stubborn water pump. Oh and folks it's good practice change pump out when doing the timing belt.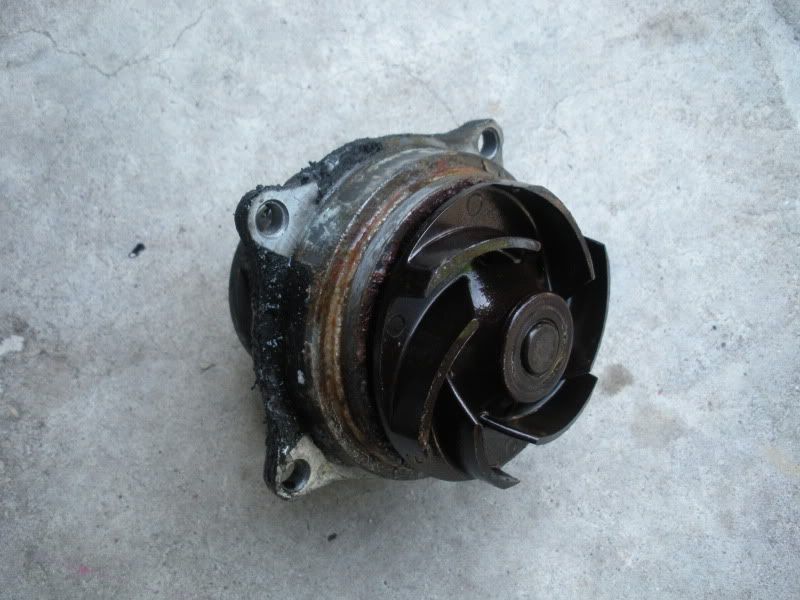 The old vs. new water pump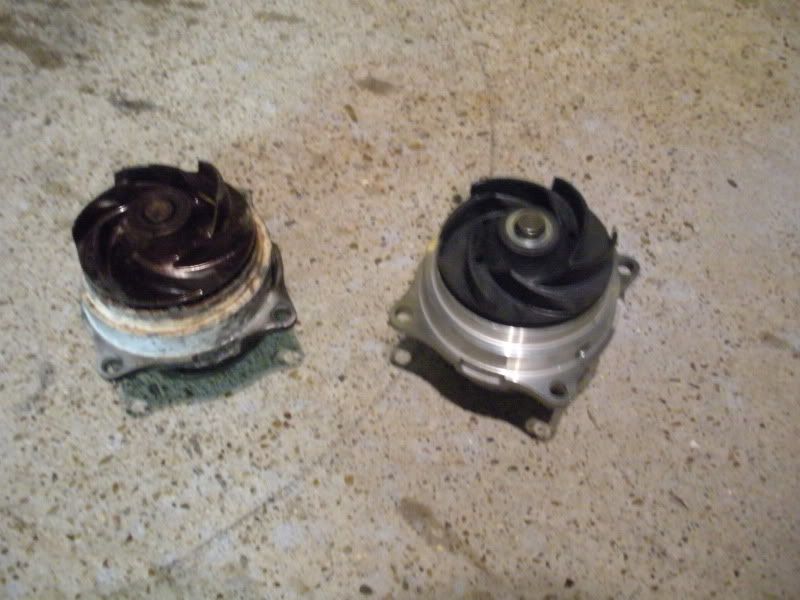 And everybody likes looking at cams!! Stockers but still cool looking! Oh also if you notice the header wrap falling off. That's after 4-5yrs and also is the reason to spray them with the header wrap spray stuff so they don't rot.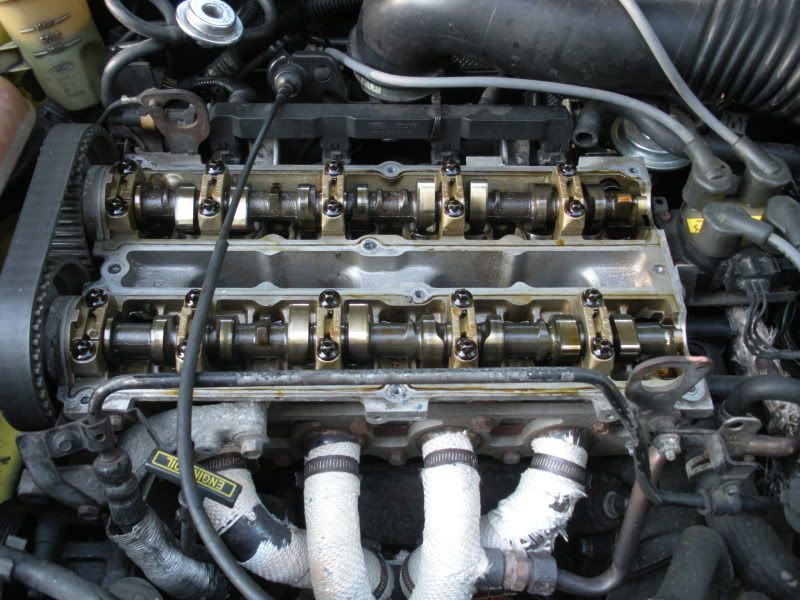 ahh the brightness lol I had more but they failed to load but here are some crappy close ups of the finished job
The old
The new
Here is the old valve cover I took off. Planning on a repaint.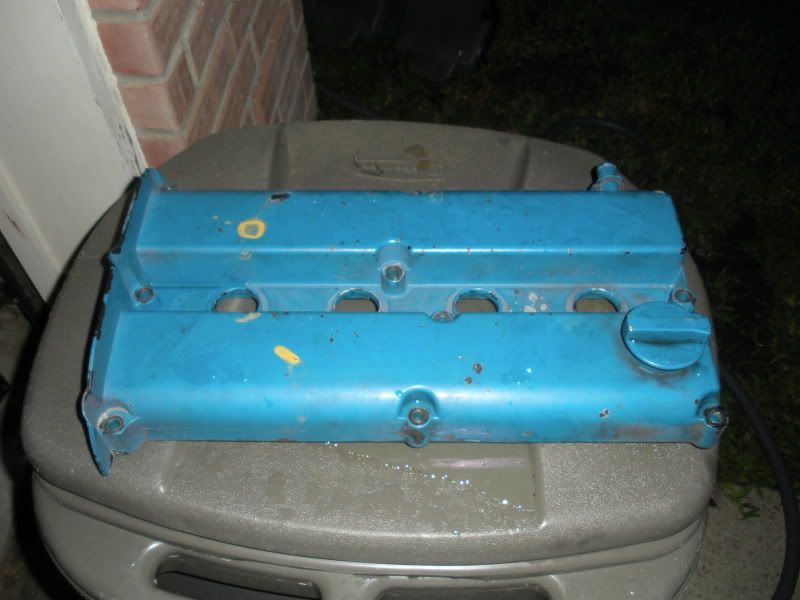 Here is a pic of the new "old" valve cover. A little engine degreaser, a toothbrush and some patience pays off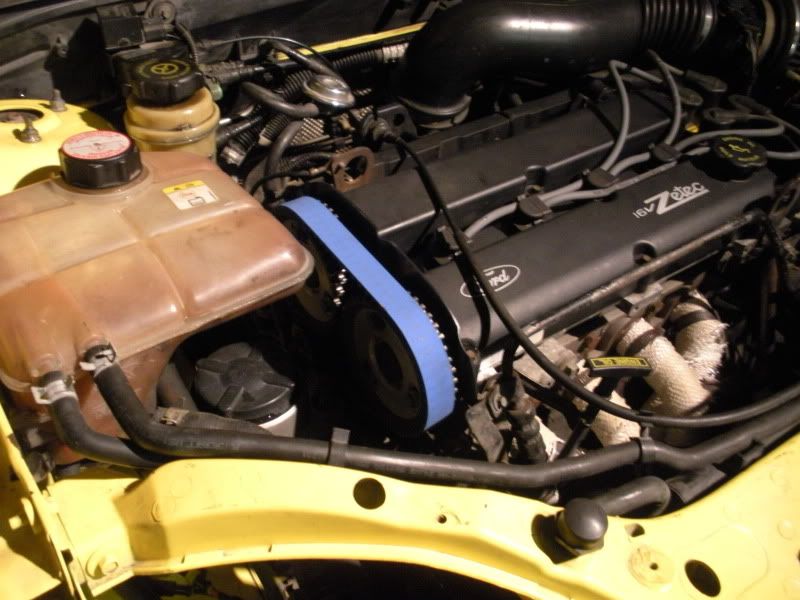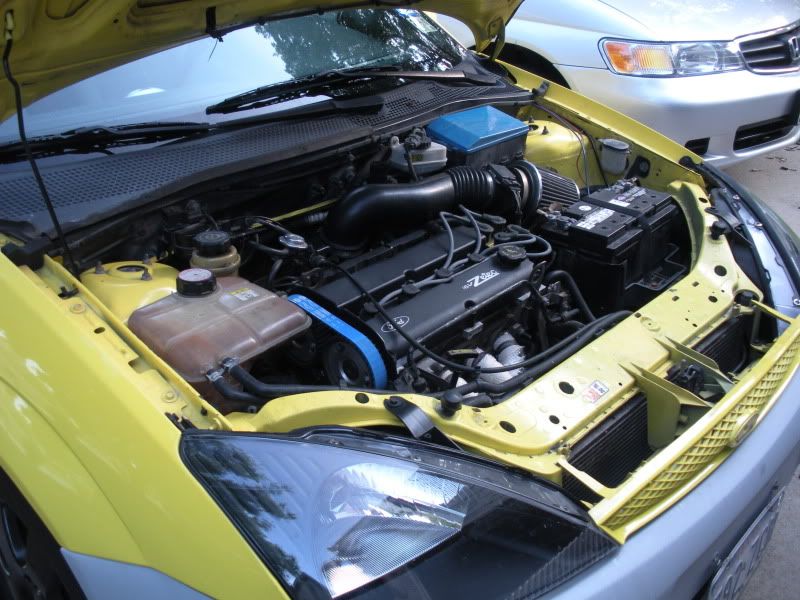 Close ups, also as you can see the belt will get wear lines where the pulleys ride. Also it is super hard to keep that thing clean during install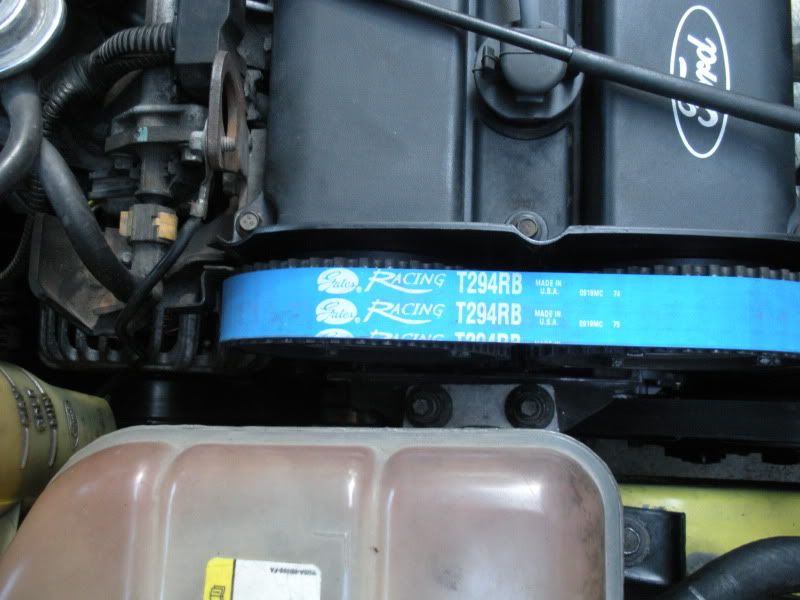 Here is the all important vid
http://s7.photobucket.com/albums/y25...t=DSCN5575.flv