Got the HIDs in last night, lookin GOOOD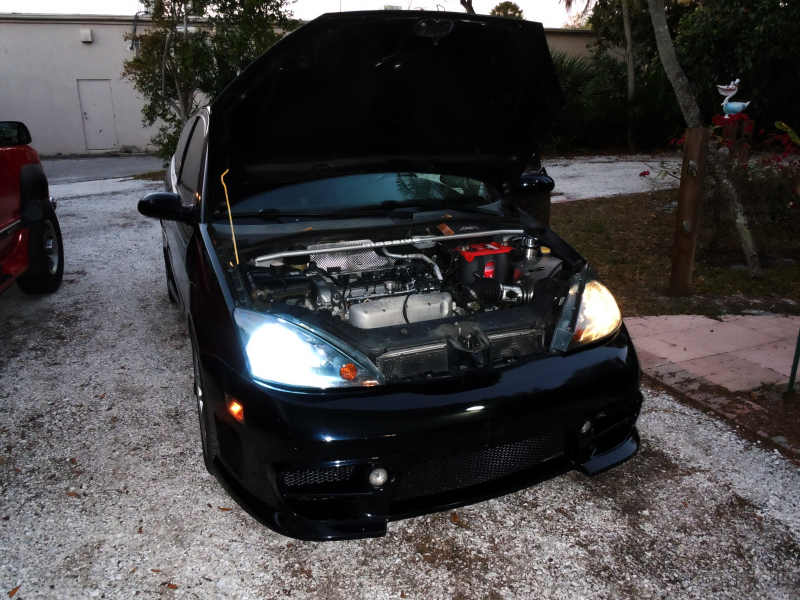 HID on the passenger, Silverstar on the driver. I've missed you.
To-do (red=completed)
-Swap in nightshaded stock bumper lenses to replace the hideous smoked/clear ones.
-Get new CarPC hardware assembled and installed. That means actually buying that last piece you've been putting off for like ever.
-Do something with the trunk.
-Valve cover breather catch-can
-PCV inline catch-can
-Buy and install HID kit
Then Joel (2-D) and I had a garage day this morning and got some shiz accomplished like changed the oil and junk.