so thought I'd post some pics of my ride for you guys to give your opinions on. 1/4 time and dyno #'s are in sig. As of right now, the mods on the car are:
power:
AEM short ram
Off Road Pipe
Borla catback
misc:
short shifter
corbeau fx1 pro and fx1 bucket seats
5pt racing harnesses
harness bar
gutted (2,740lbs w/driver and 1/2 tank of gas)
suspension:
koni sport adjustable shocks
eibach pro-kit springs
H&R 24mm front and rear sway bars
Focussport front and rear strut bars
full polyurethane bushings kit
brakes:
russell 6pc stainless steel brake lines
hawk hp plus pads
motul brake fluid
I have the material for my front splitter at my buddy's house who is going to cut it. it should be done hopefully this week or next. the splitter struts just got to my house yesterday. I'll post pics as soon as thats done.
here are some as it used to sit.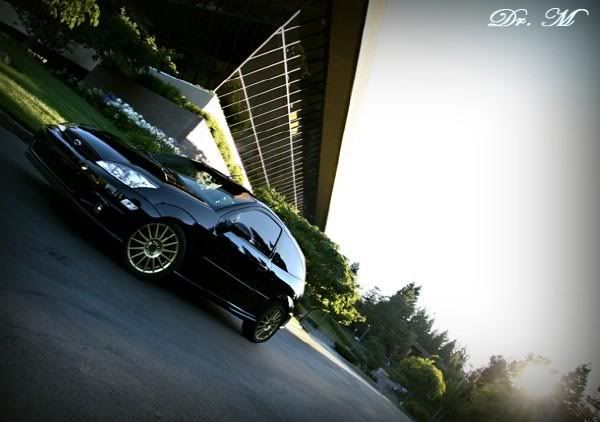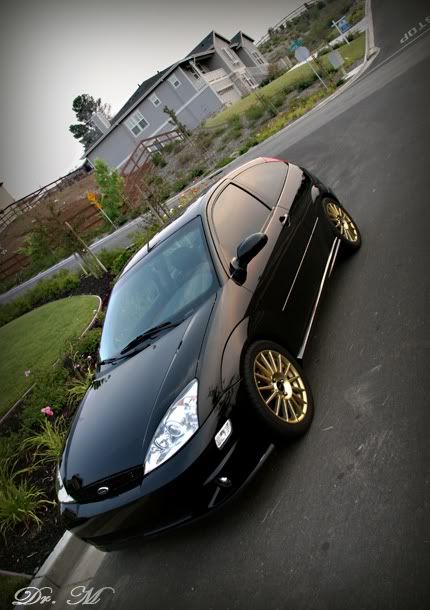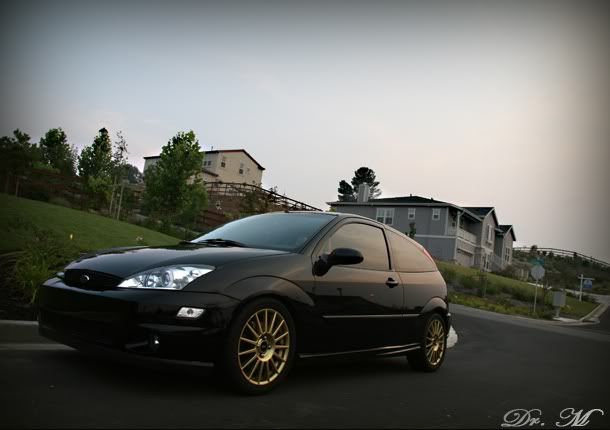 and as it sits now. got the wheels powdercoated black. These are just iPhone pics. I'm going to be taking some with a good DSLR very soon.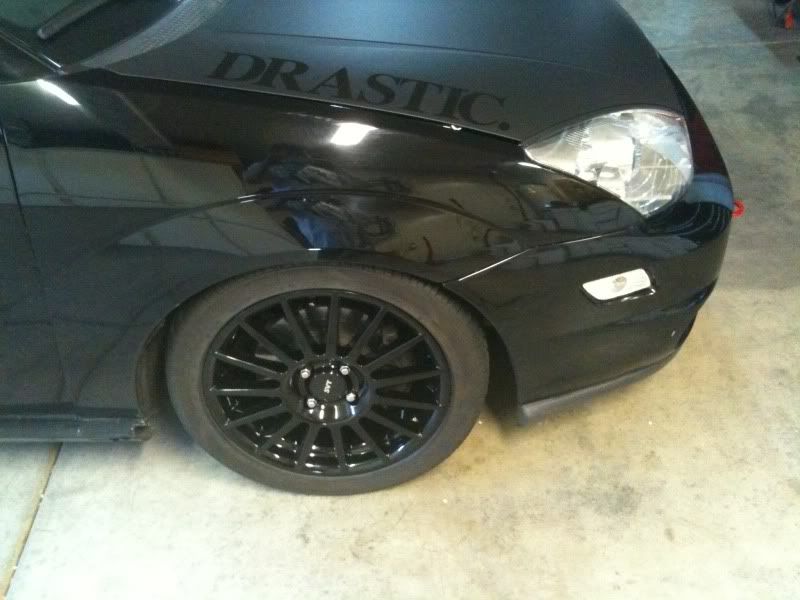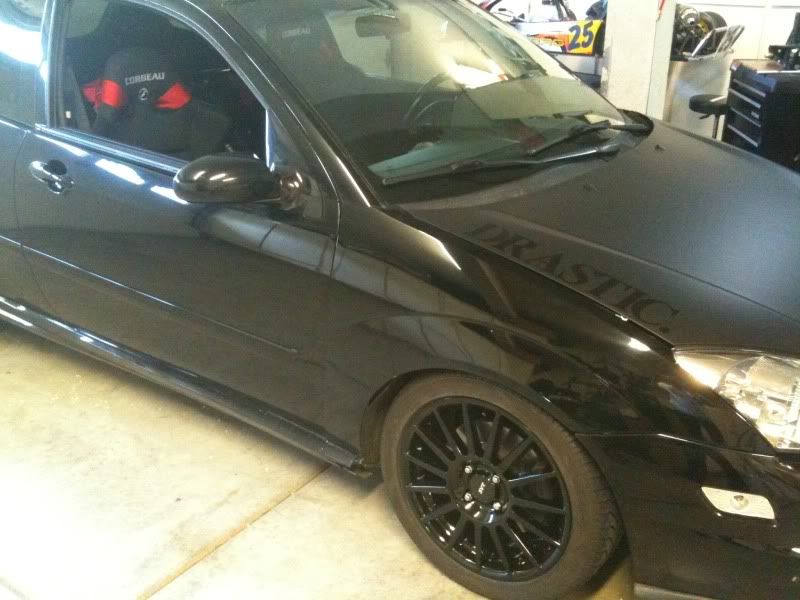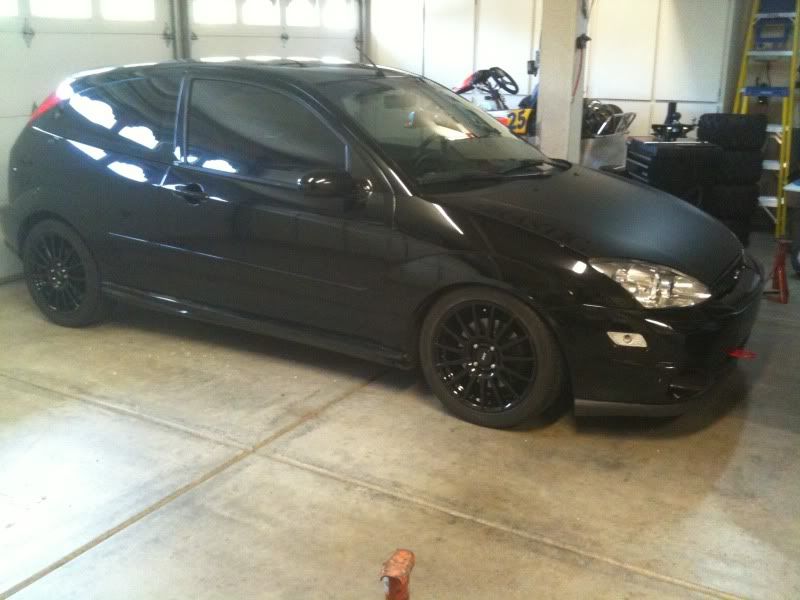 you guys think I should paint the brake calipers red or leave em black?
and also, was possibly considering entering it as a ROTM candidate one of these months. whatchu guys think?