So here's a sort of step-by-step on the process...
I put the brake on - which was a MUCH bigger pain-in-the-azz than I'd been led to believe (but perhaps if I had a workbench, vise, and Dremel things would have gone better). I got the OEM handle off using CaysE's method of hammering it off (only I did it IN the car, not in a vise - with the console removed and towels covering everything that could get scratched or gouged, it's a pretty safe way to go).
But removing the SVT handle was easy, putting the Richbrook on was a PAIN.
Anyway, the Richbrook comes with two different boot rings (or whatever), as you can see here:
FS: Richbrook E-brake handle
I decided to go with the grooved one:
This required some modification of my stock SVT boot. I carefully cut the stitching to make an opening wide enough for the FAT Richbrook handle to fit through, and decided to see if I could force a zip-tie through it, á la the shift boot, to secure the thing to the boot ring.
As you can see, I was able to do it - but it was about as much fun (and nearly as painful) as trying to insert a catheter into yourself. [NOTE: I did later go out and buy BLACK zip-ties of the proper size...]
The resulting look was pretty sweet, and the overall look in the pics is probably cleaner than the final-result pics (with shift bezel); but maybe that's just because the interior was cleaner! (i.e. recently vacuumed and steam-cleaned) [Note off-white zip-tie clamp sticking out at the bottom - later solved with slimmer, black zip-tie]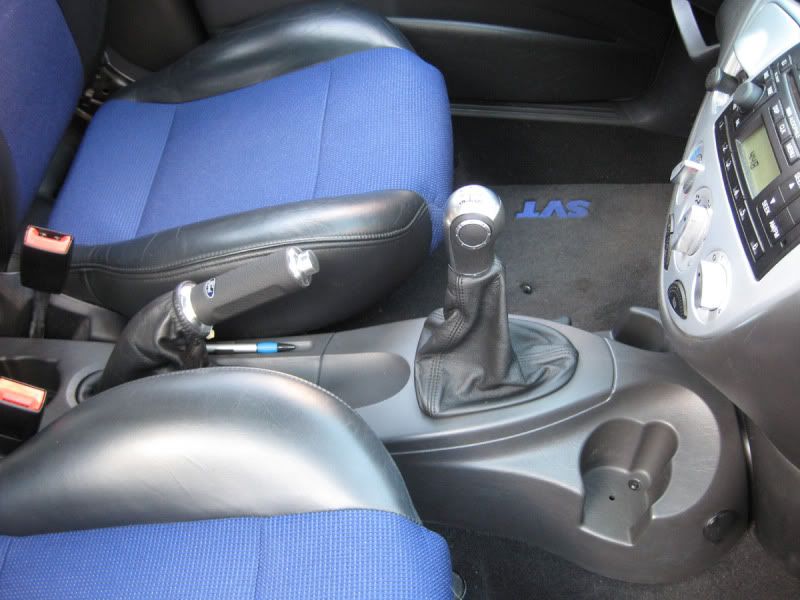 Next step was to order the Richbrook bezel. I KNEW I'd hate the chrome, so - before I even received it - I emailed Richbrook to find out what the thing was made of (I was hoping aluminum so I could blast off the chrome and go for a brushed-aluminum/billet look). The girl (Janette Clarke) from Richbrook told me they didn't KNOW what it was underneath (!), but she was totally cool and offered to send me new e-brake handle parts that I'd scratched a bit. Anyway, I was planning to find a metalsmith shop to sand it down or have the thing painted, but then a tech at my friendly neighborhood garage gave me a great idea: POWDERCOATING!
Here's the bezel BEFORE (note nasty chrome), just set in place to get the idea:
Then, one week and $40 later, I was ready to install my newly powercoated beauty...
Console on the operating table: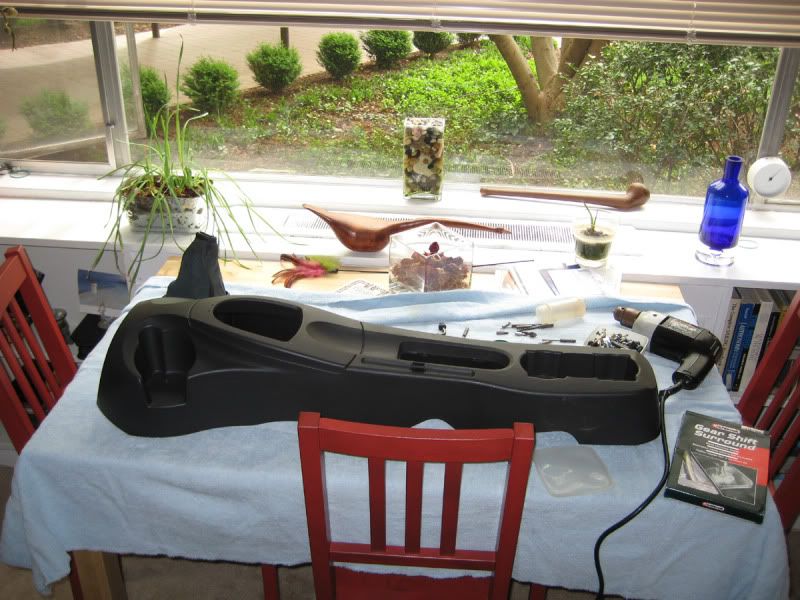 Powdercoat!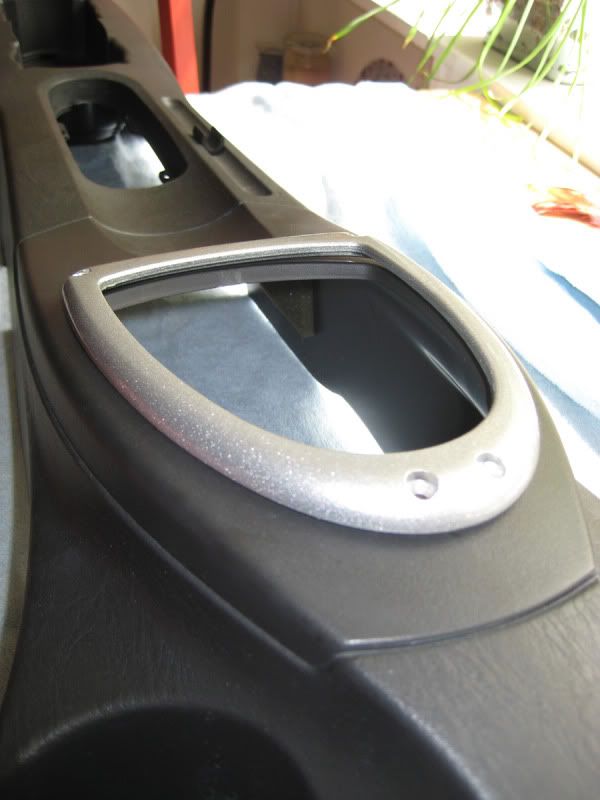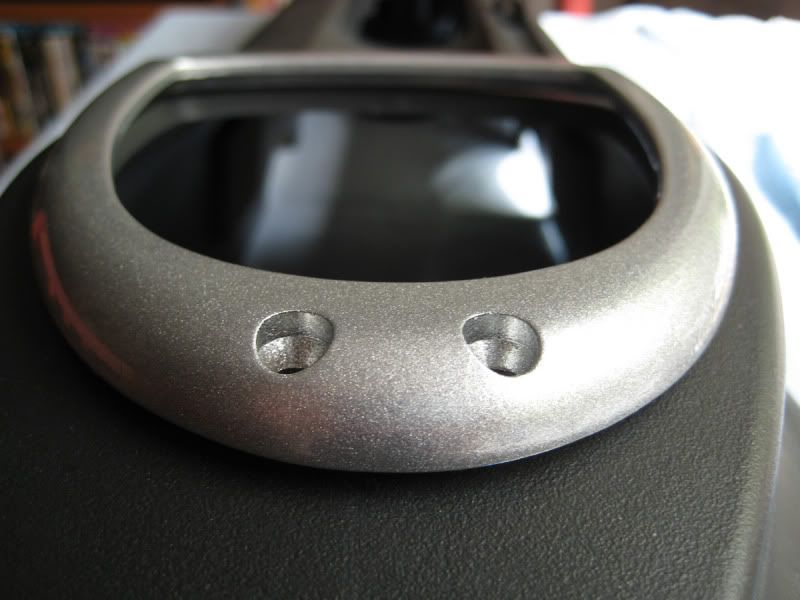 Before (chrome):
After (powdercoat):