ok then guys here goes
this is the earliest photo ive got of my car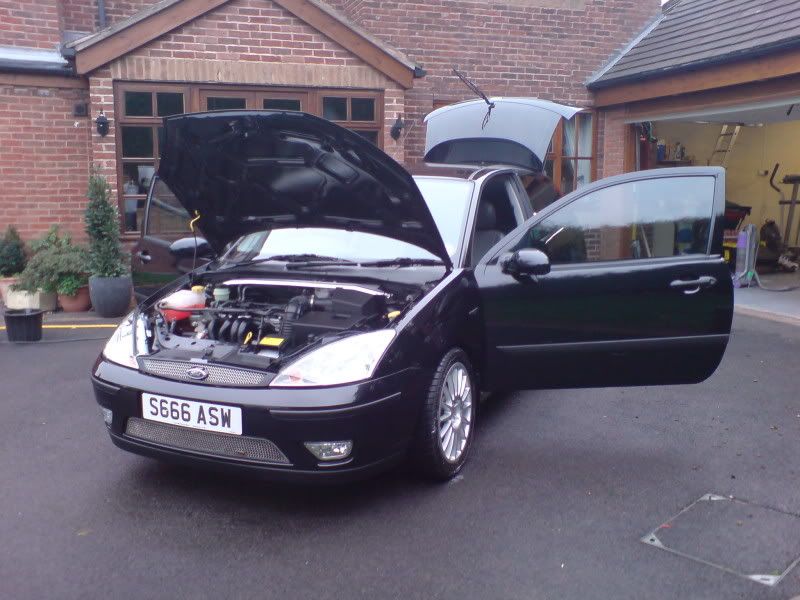 after a few mods i went on the hunt for a new engine in 2007
where i found a written offFRS and i met the big andy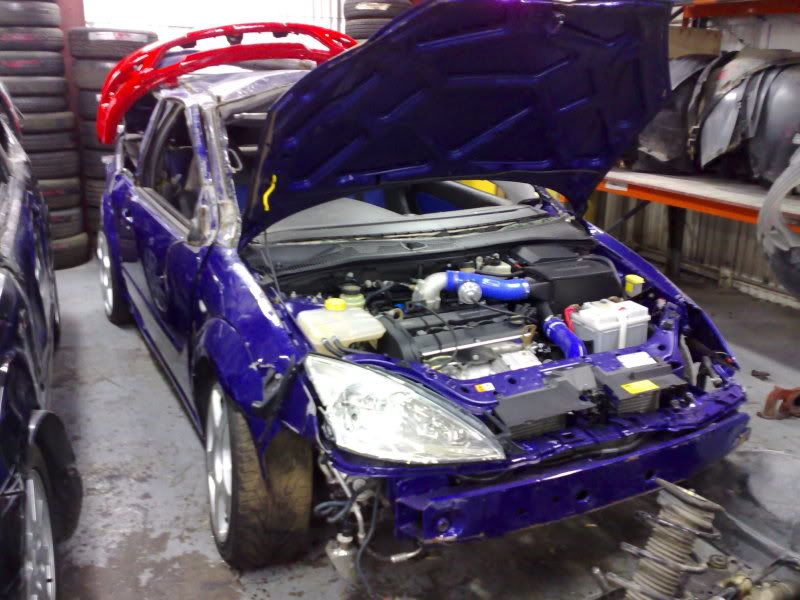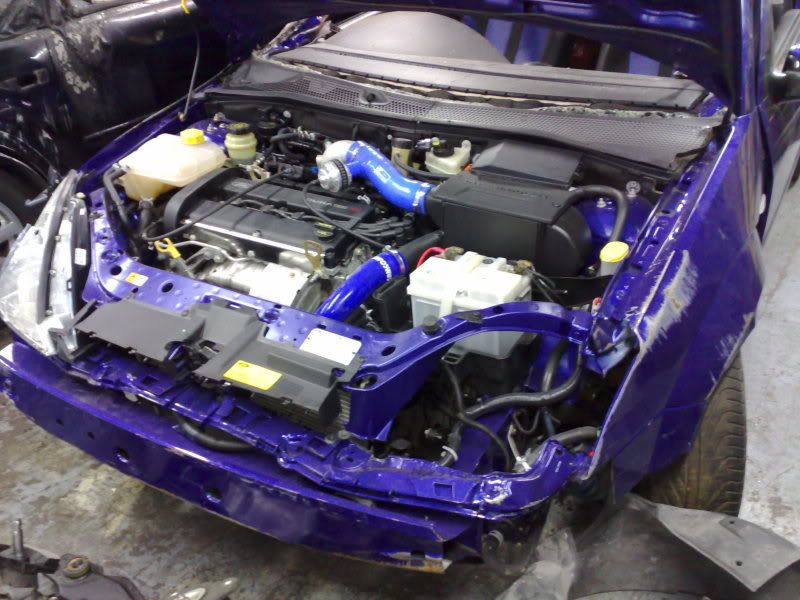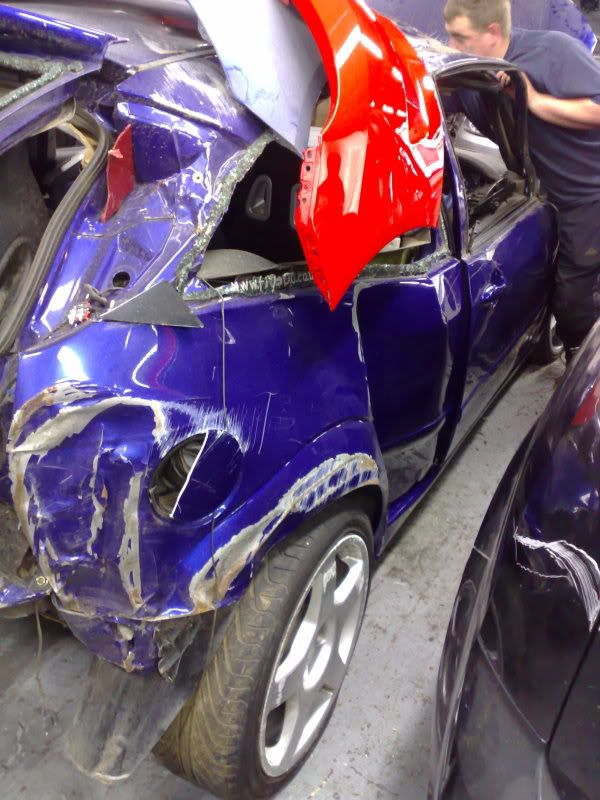 thanks to my dad driving as i couldnt at the time due to health we bought the loom engine gearbox suspension all the goodies. boxed it all up and it sat in the garage for a wee while. in th emeantime i fancied some more mods so i fitted lambo doors.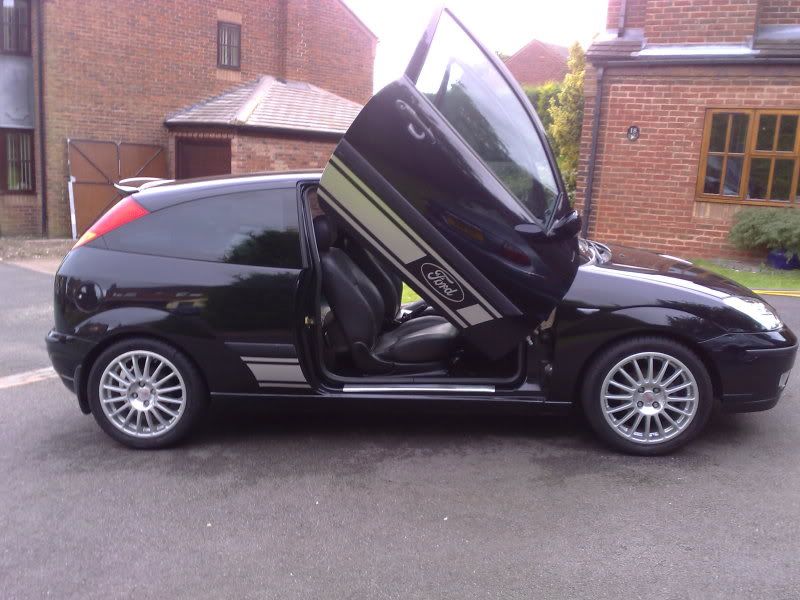 and ford fair 07 where my dad drove again as i couldnt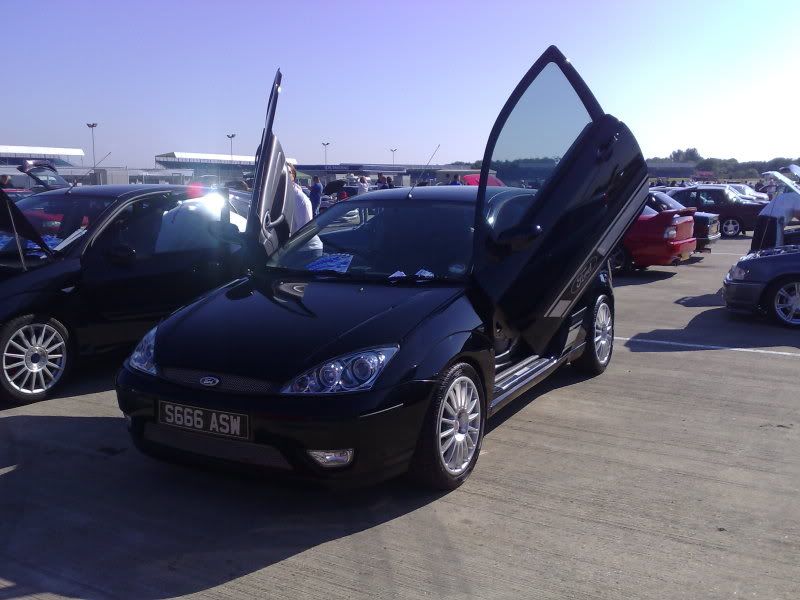 the day befor eit went in had a good clean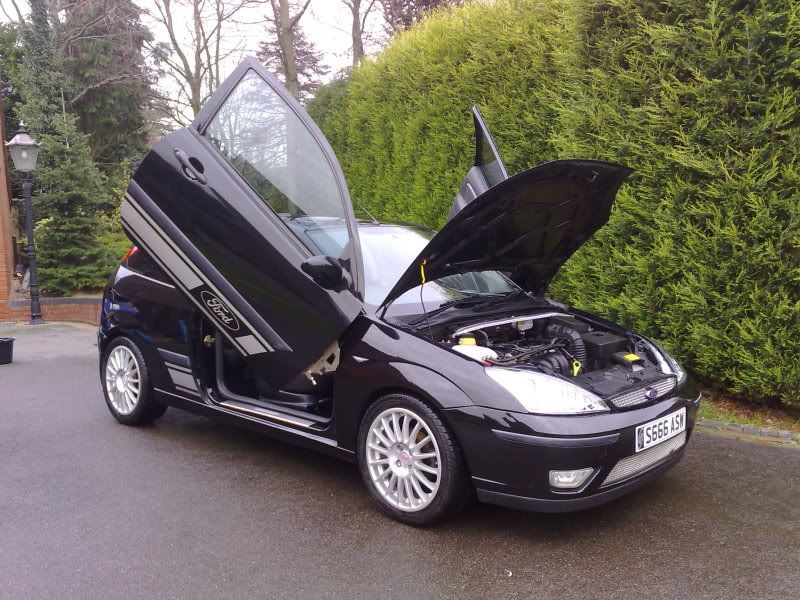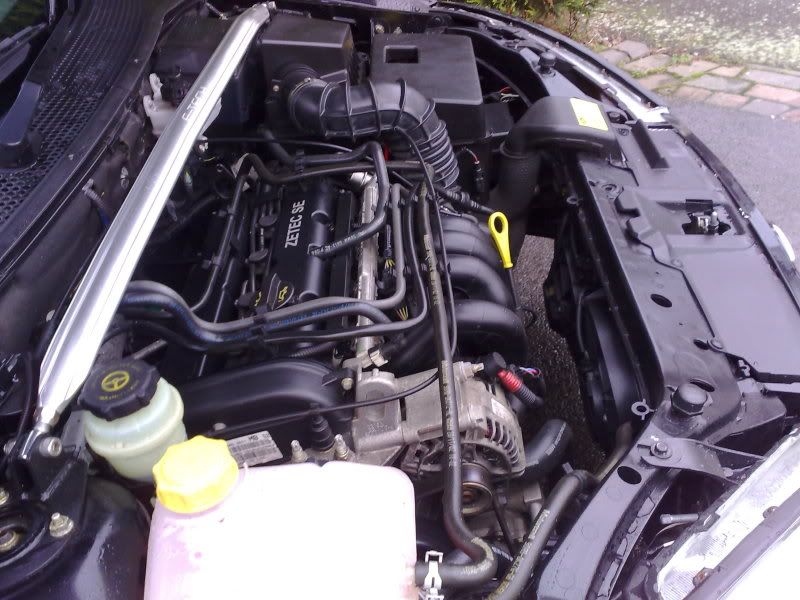 the graphic was painted on and the doors fitted. while i wasnt driving some serious shopping for mods was done which in jan 08 resulted in everything going back to big andy to fit so heres my goodies and engine ready for andy also not photod was a dreamscience and radiator and chargecooler: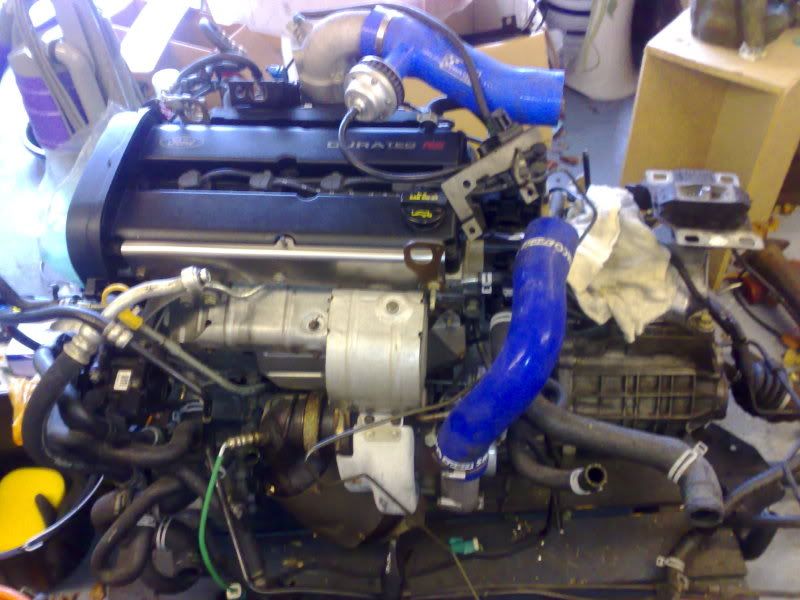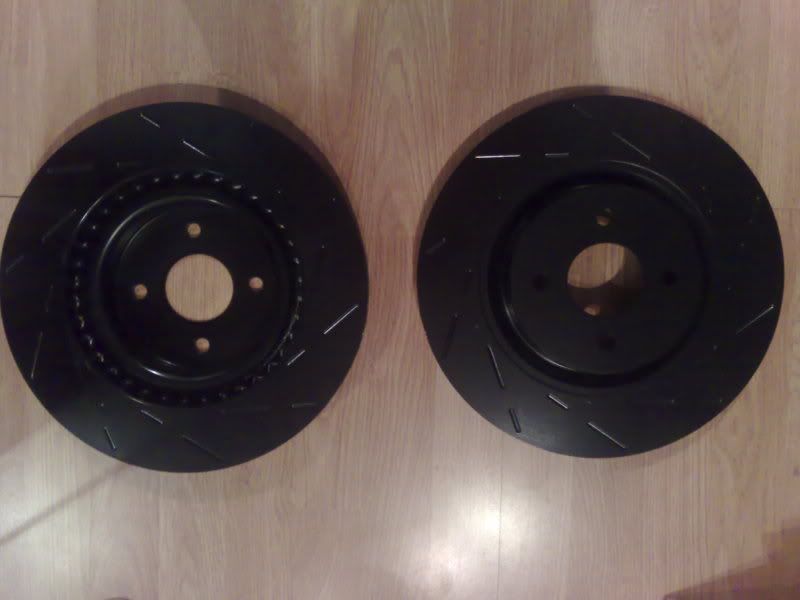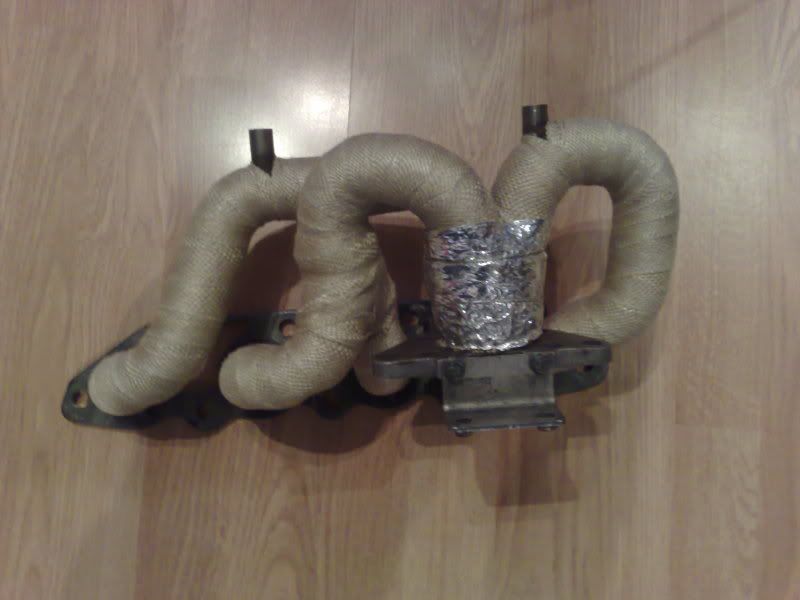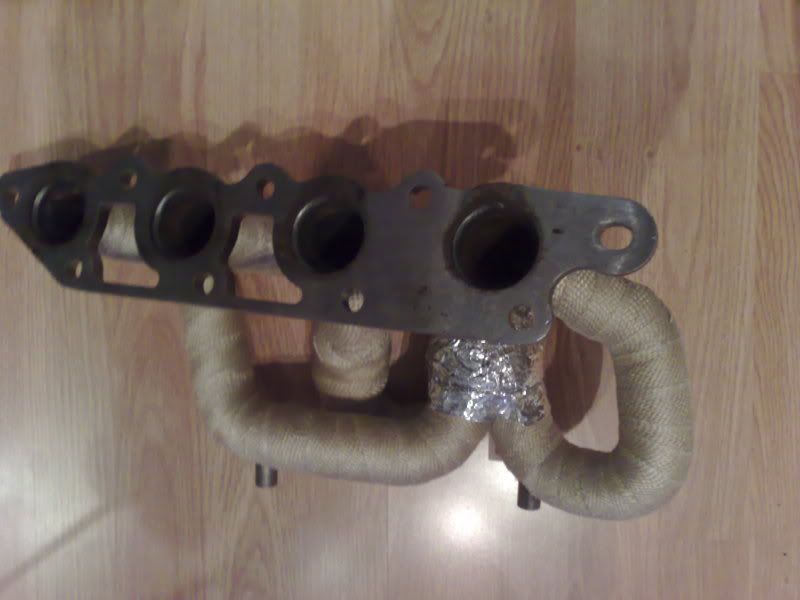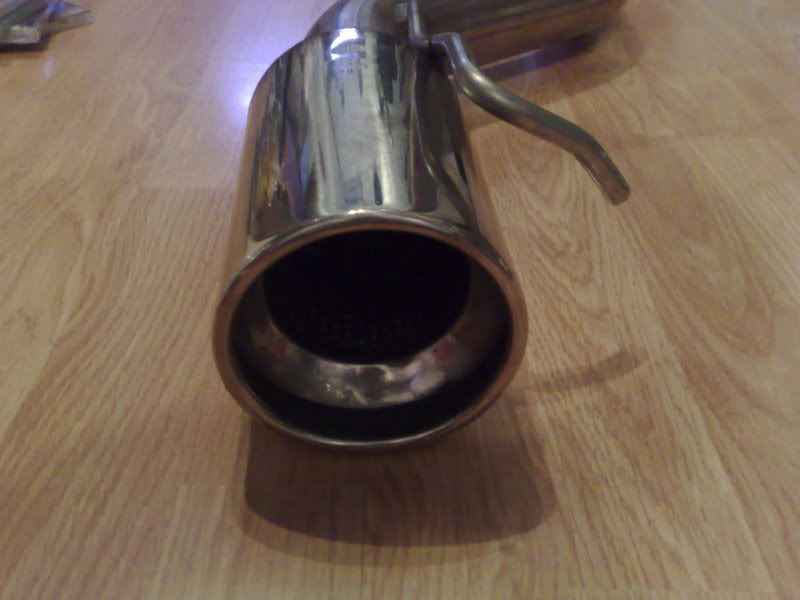 so we shipped it all off with the loom etc to the big man who stripped it and did all this: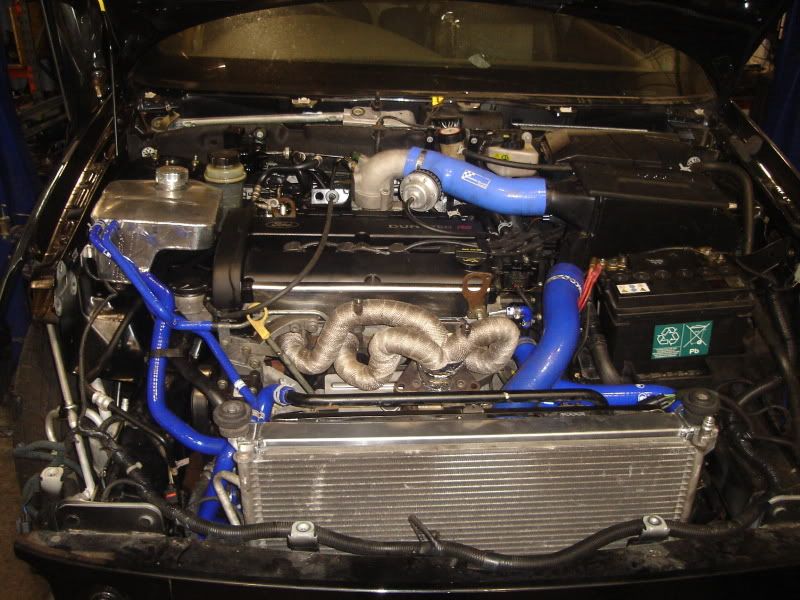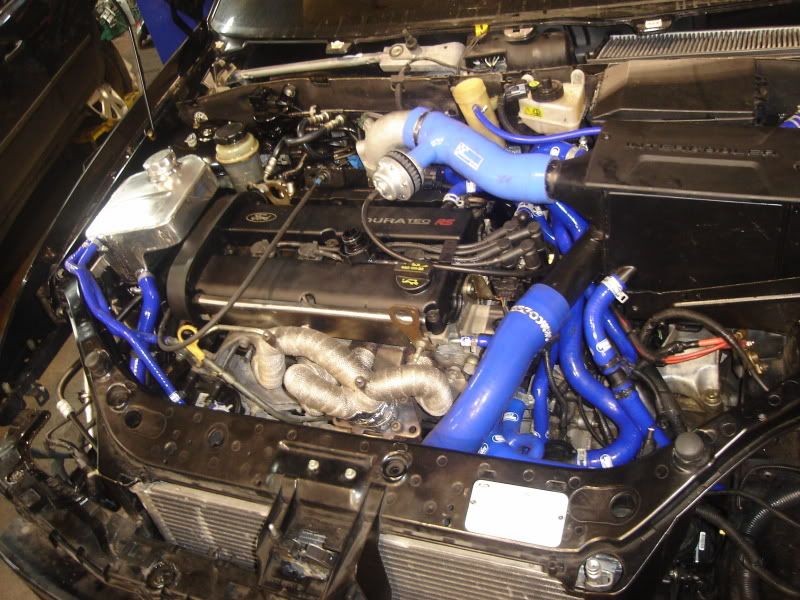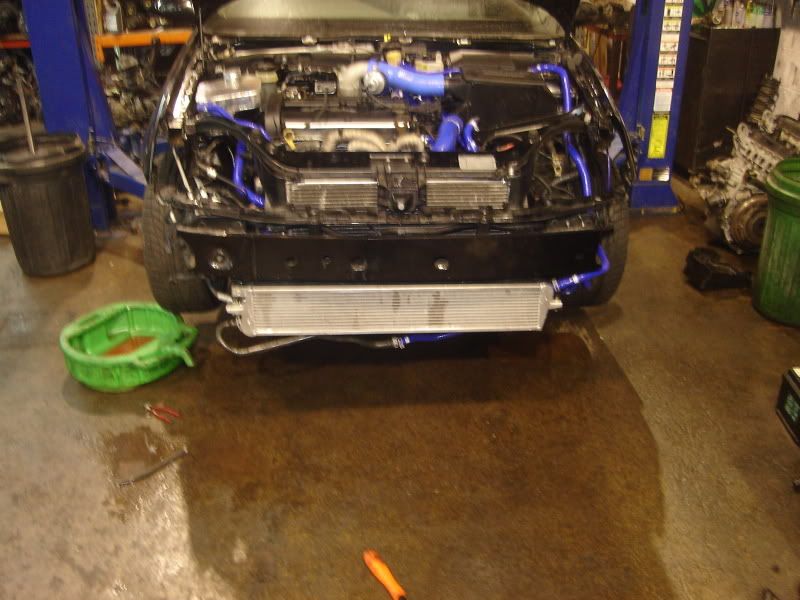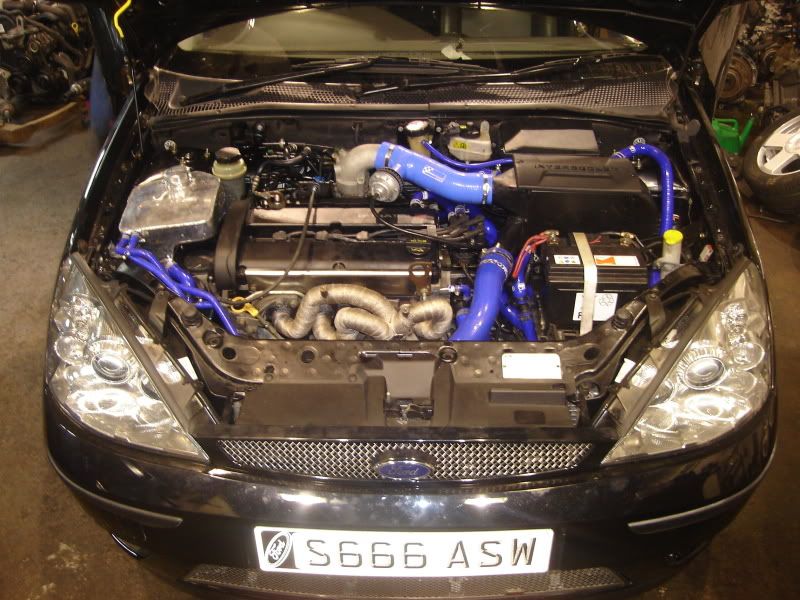 now the RS running gear was int he car needed to be made much wider so it was off to the fabricator for some tlc and metal work
the original bumper wouldnt take it so an RS one was on order to be made to fit the original rear was kept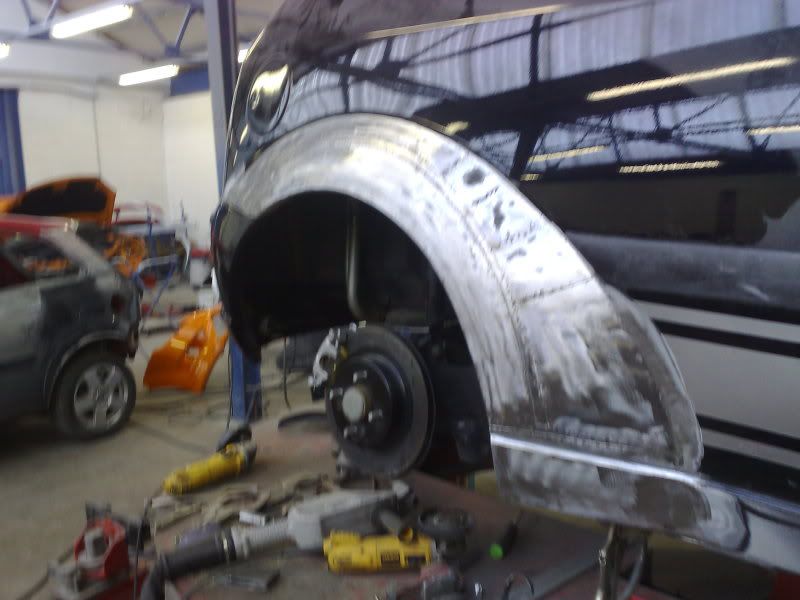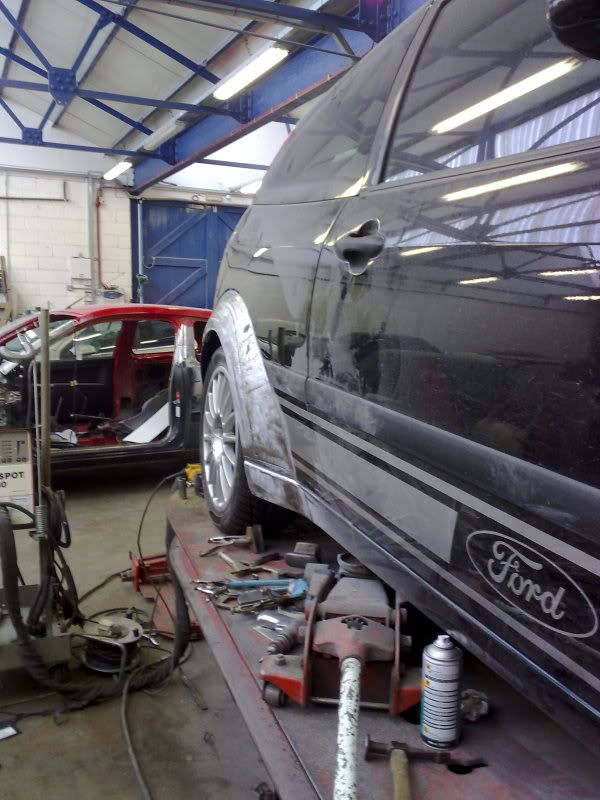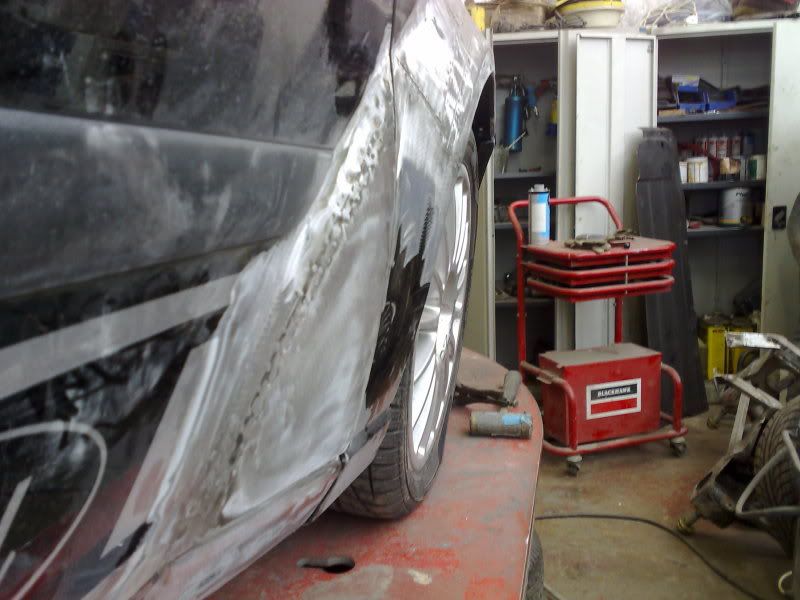 sills all made the bodyshop got on the case making good of the panels that had been fabricated;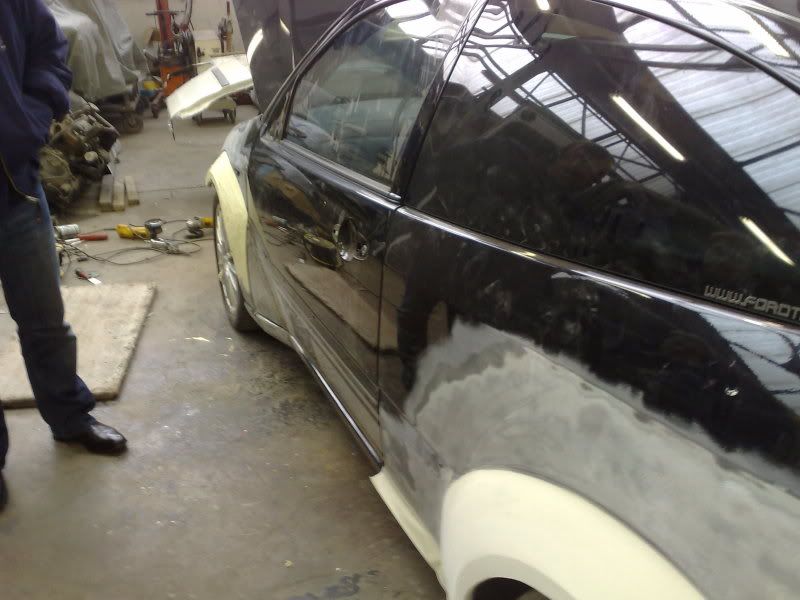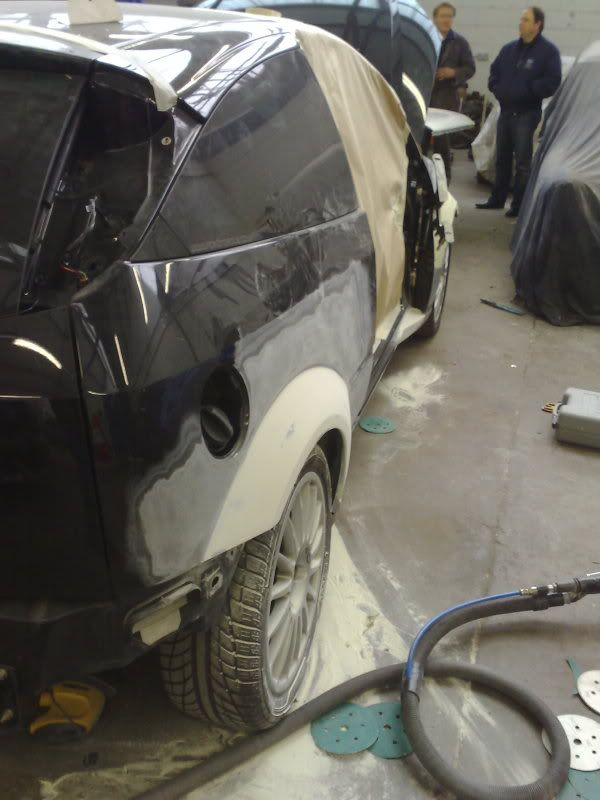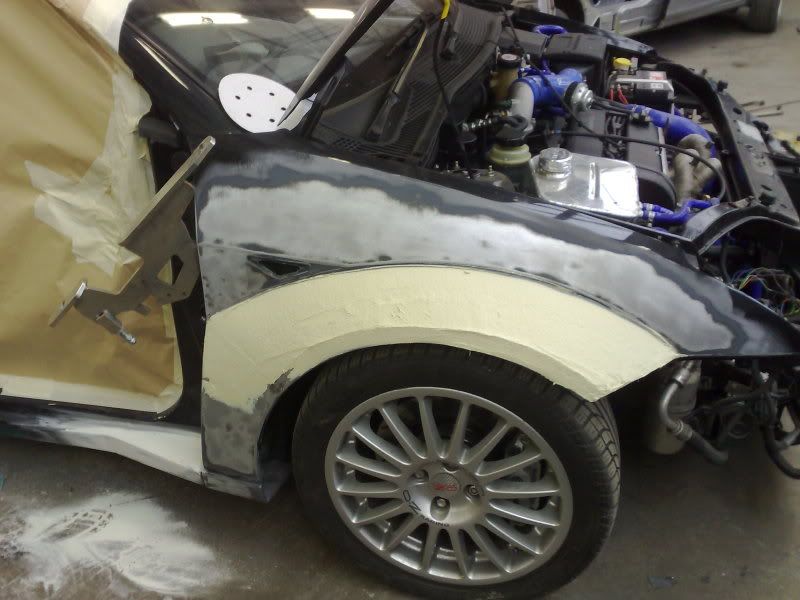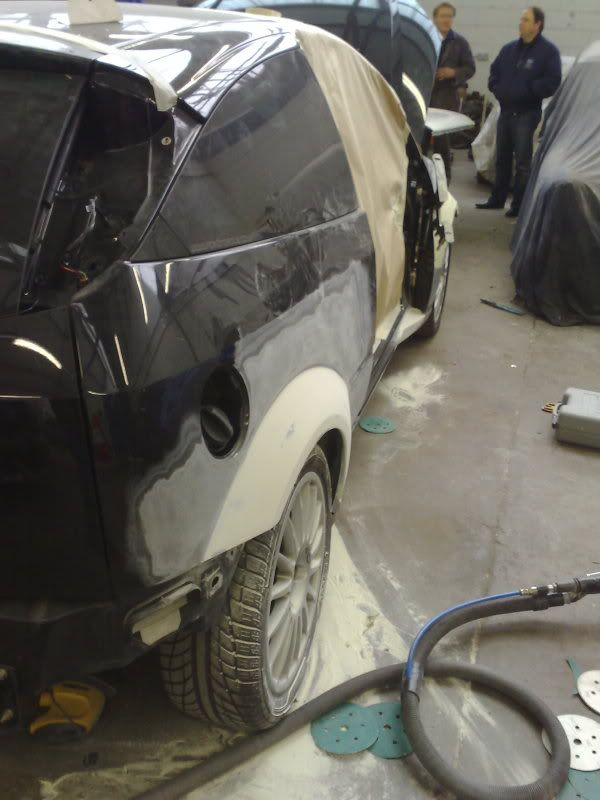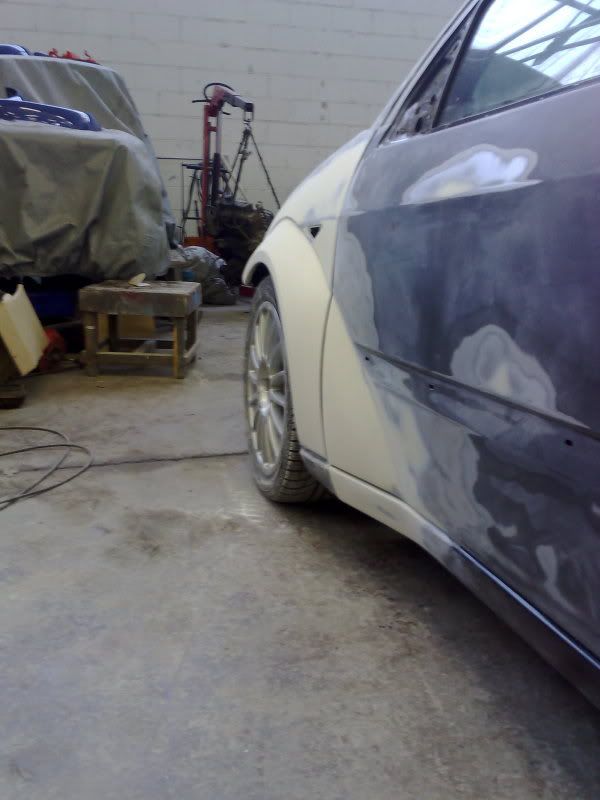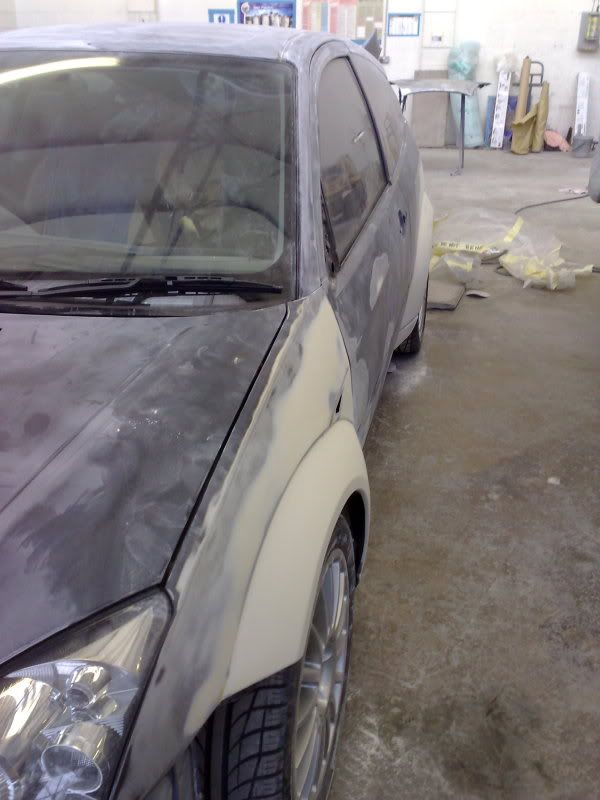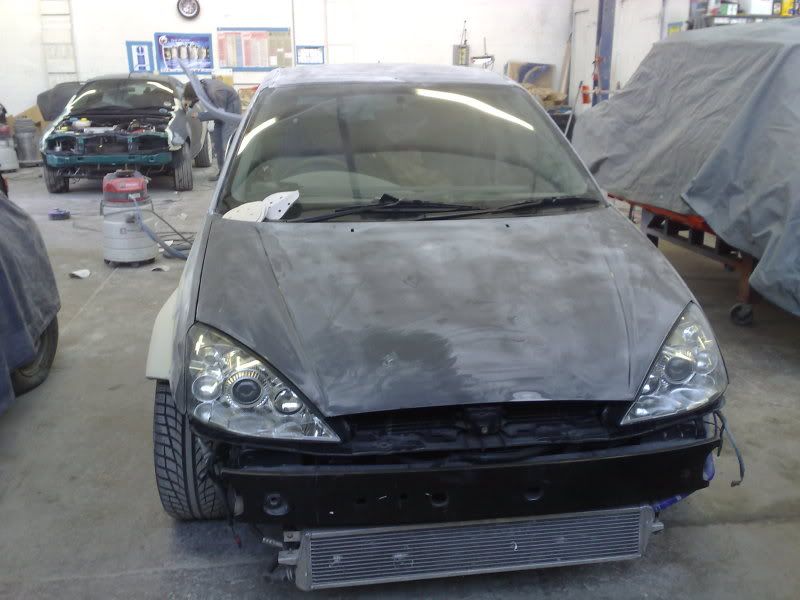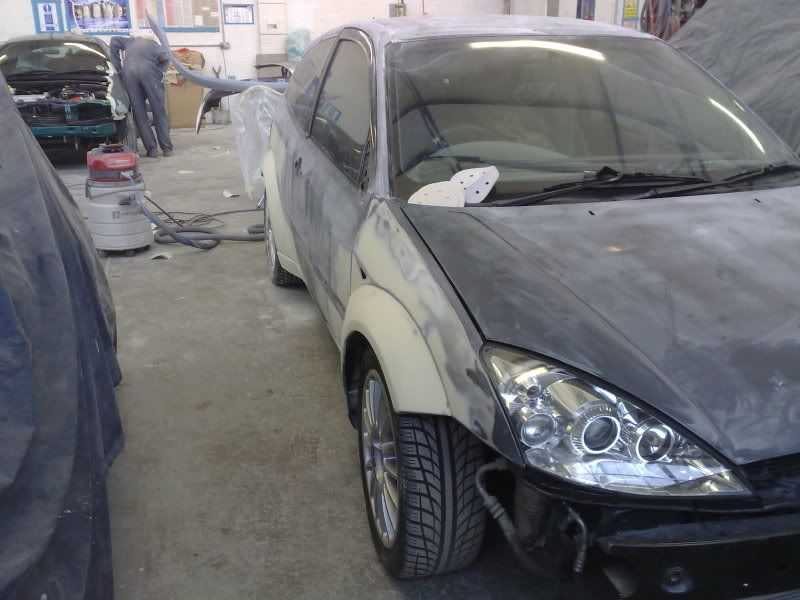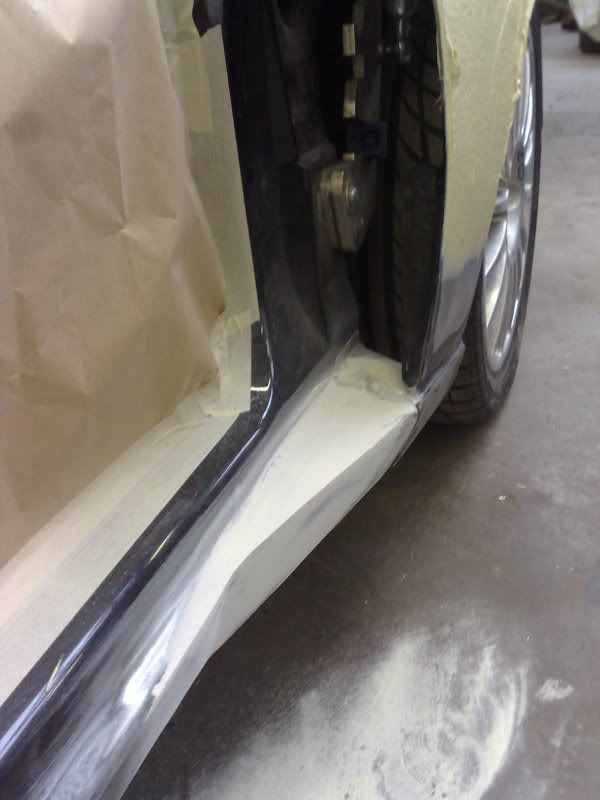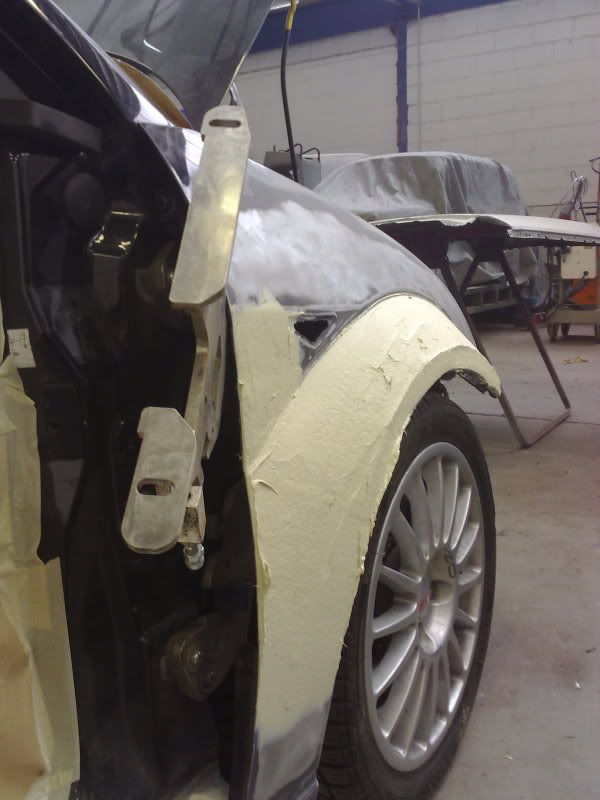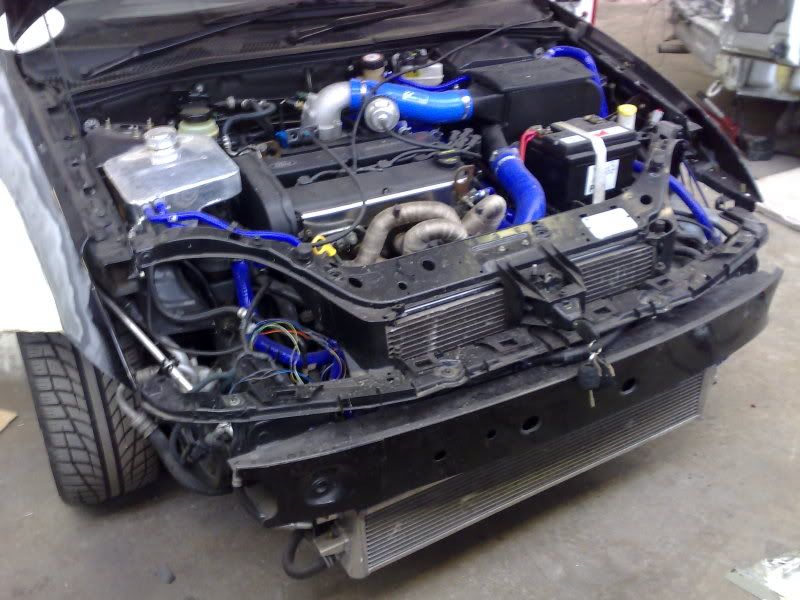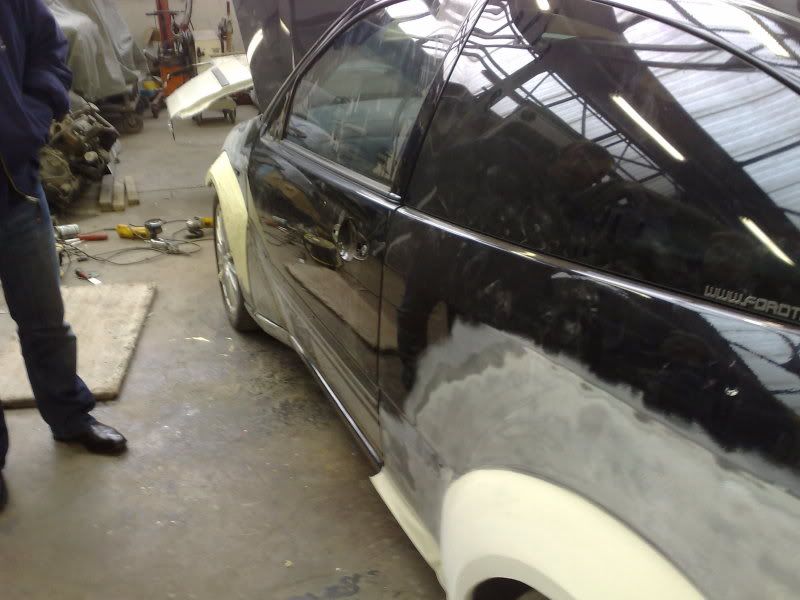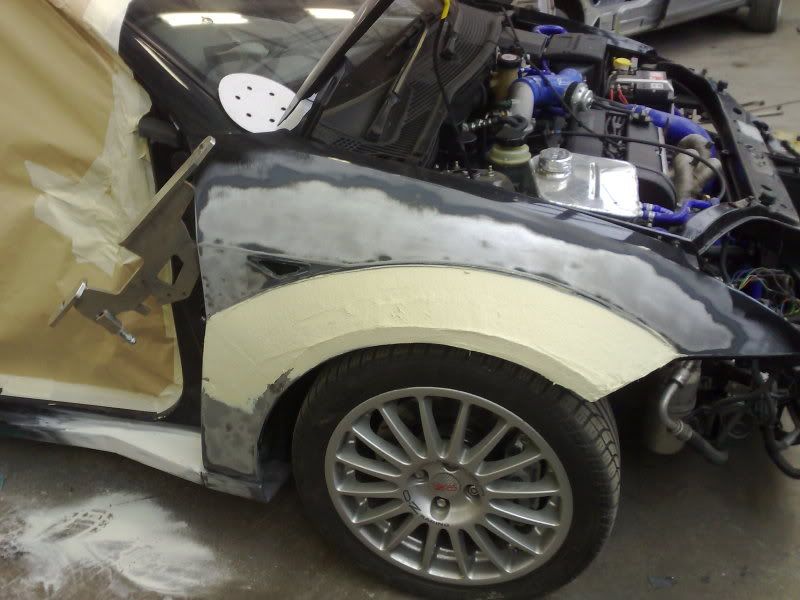 we realised the wheels wer ewayyyyyyy to small and inset so we sorted these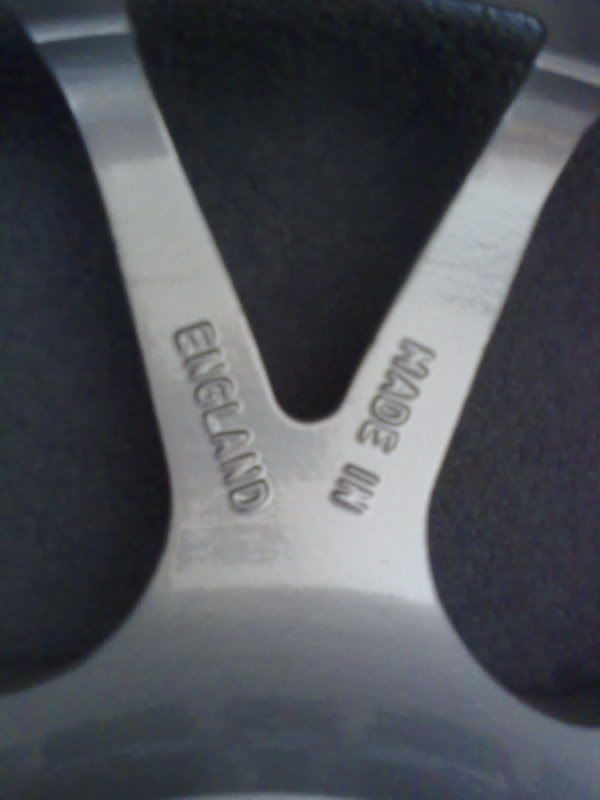 a new offset was calculated to get the arches filled the day before pick up
the week after was FITP so much cleaning and fettling was needed to get it mint resulting in this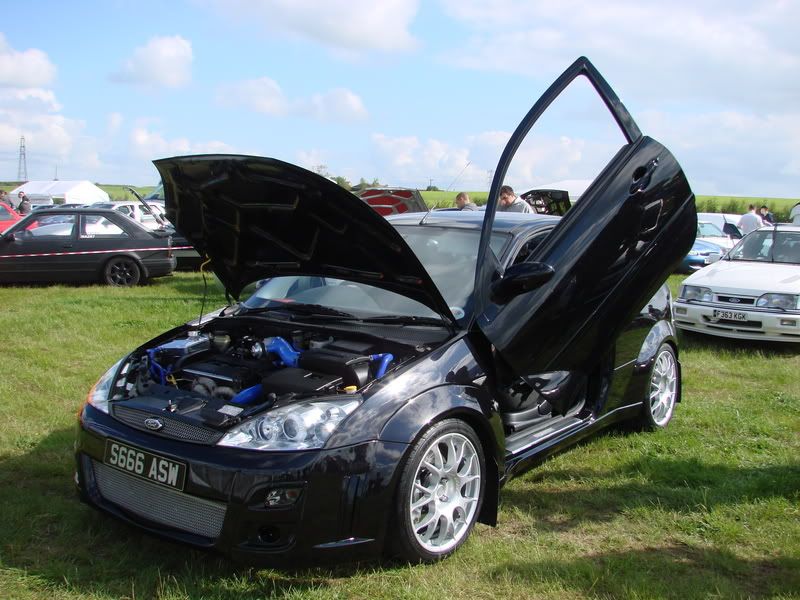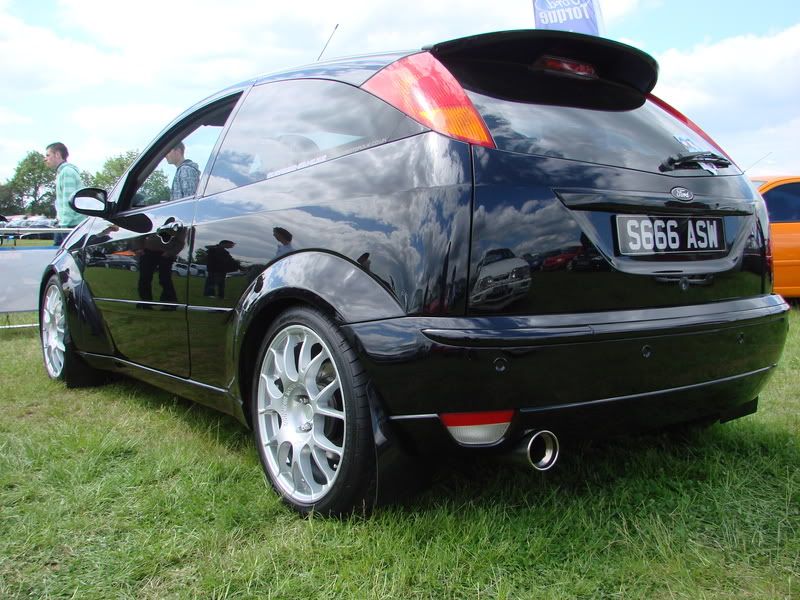 the transformation was done. at FITP jamie from fats ford spotted it and a feature shoot was sorted and done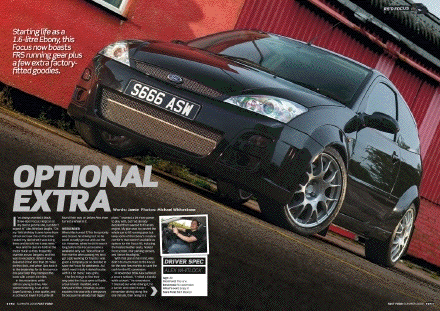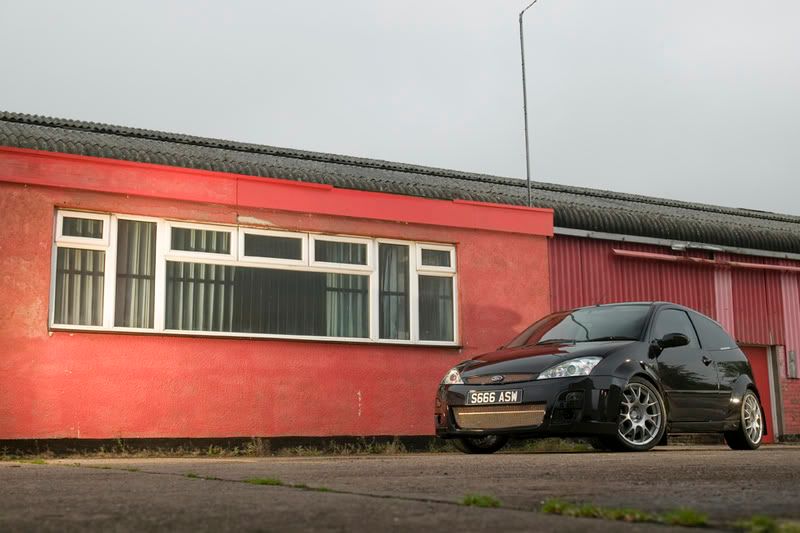 after the shoot a live map was needed to get the best of the car. the turbo had to be rebuilt to a race spec by turbo technice resulting in this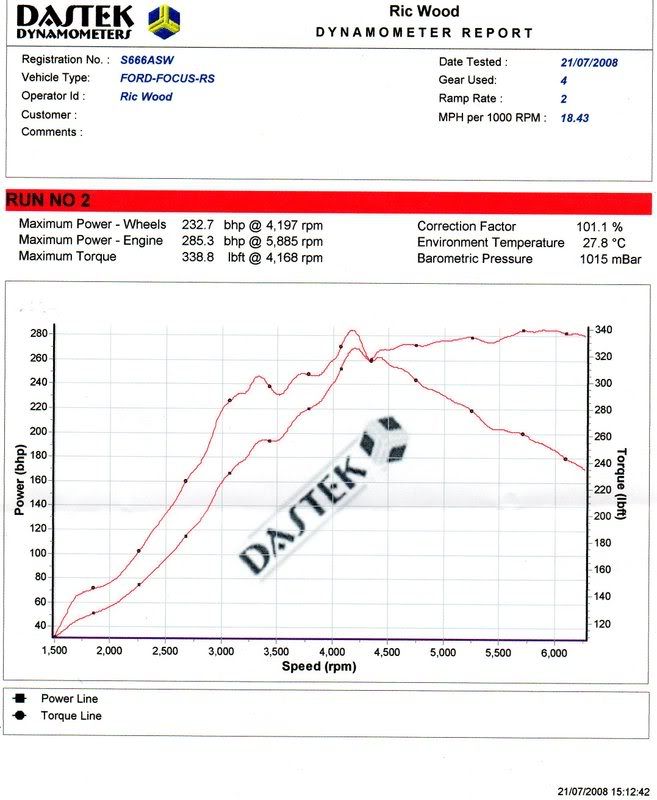 after it was all fixed we rocked on until ford fair where it killed th elcutch and again big andy save dthe day and a new upgraded replacement was fitted sorry no photos guys.
on the cards was some drag fun and track fun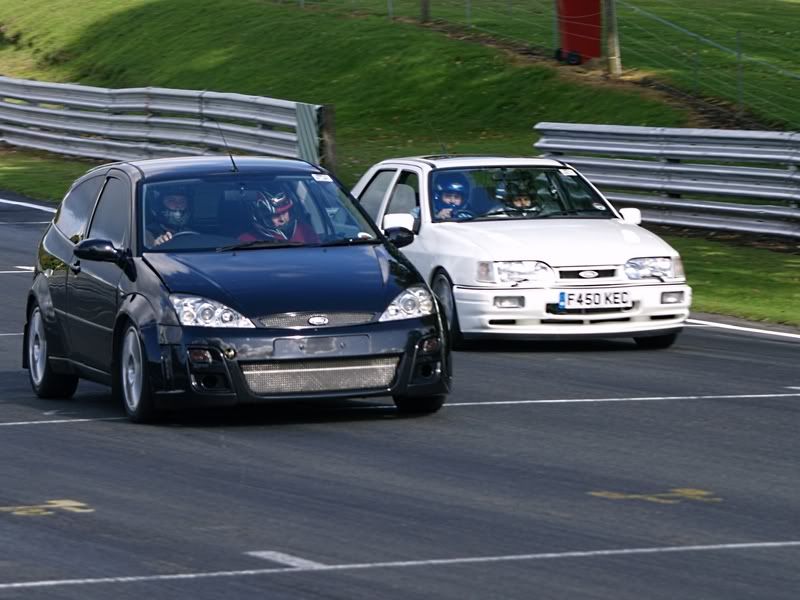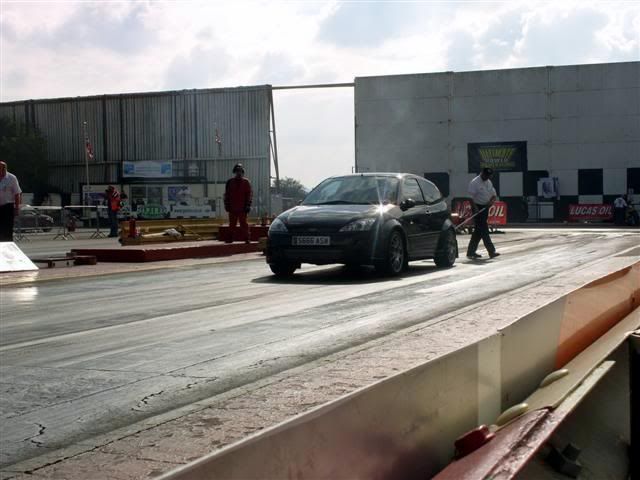 tucked away for winter i thought some tlc was in order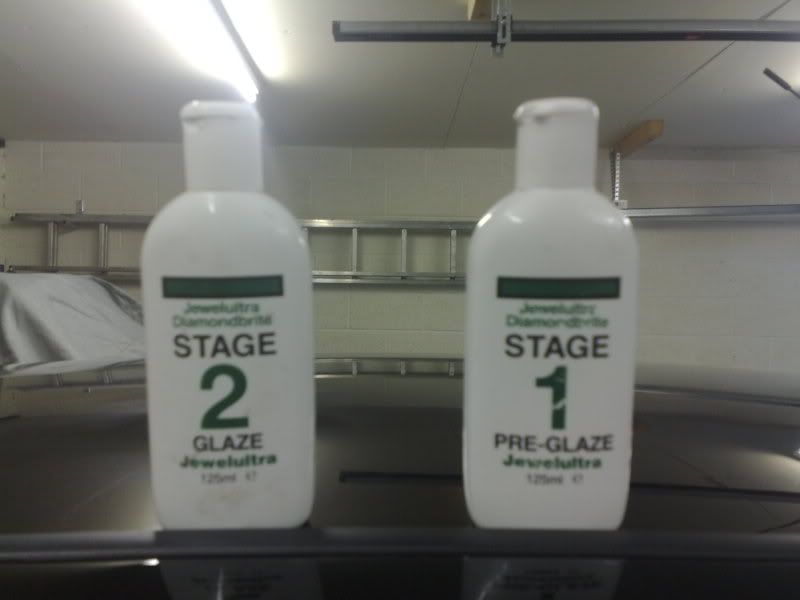 couple of coats of diamondbrite job done
the car hasnt missed a beat since. now its running right i had some money so i then bought this to tip it to hopefully 300 bhp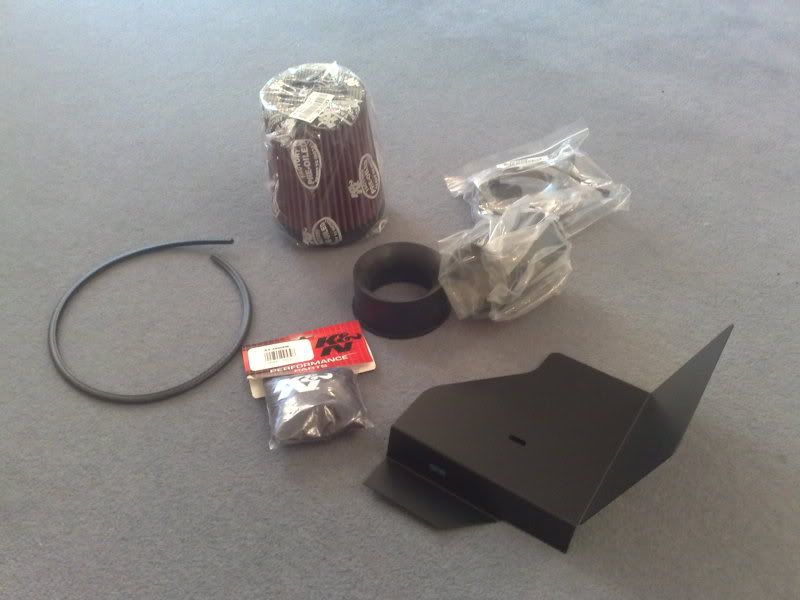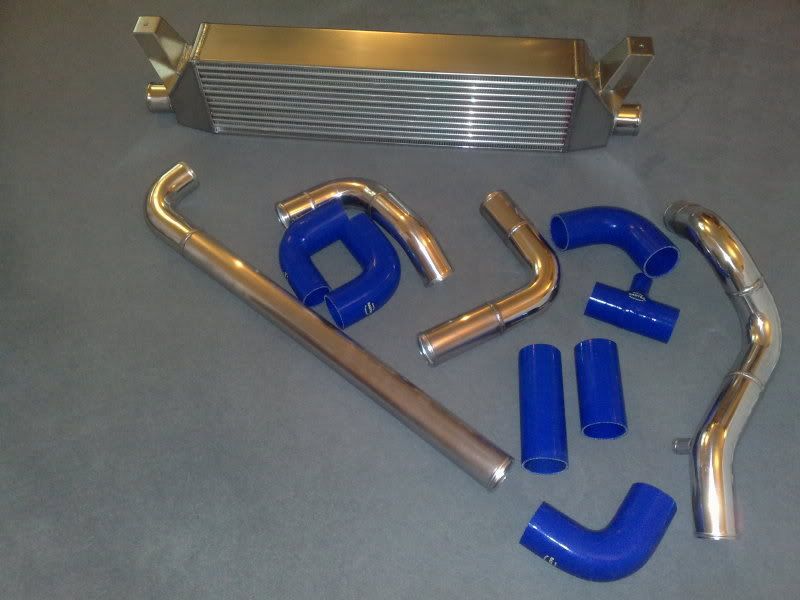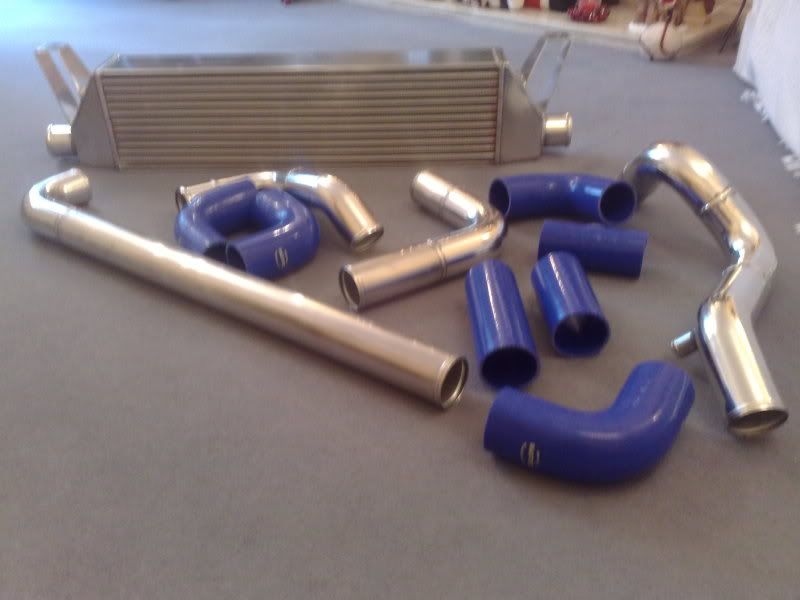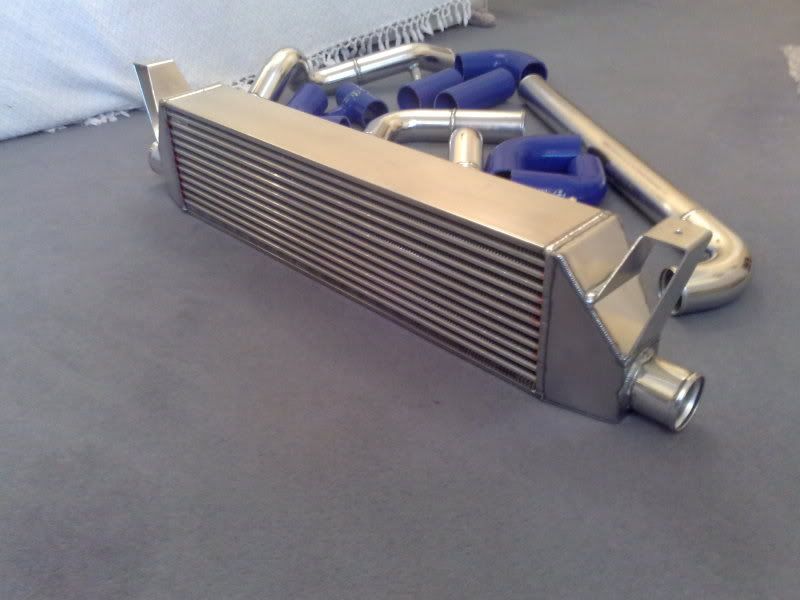 also having an oil and filter change done sort all the fluids int he car after a years hard 2000 miles
battery was flat so sorted it and before andy took it apart i did some sound clips as it is now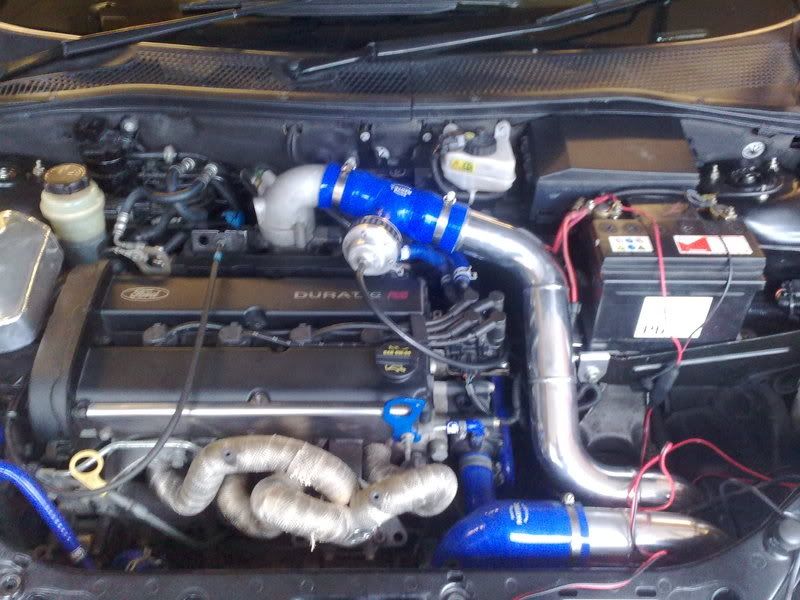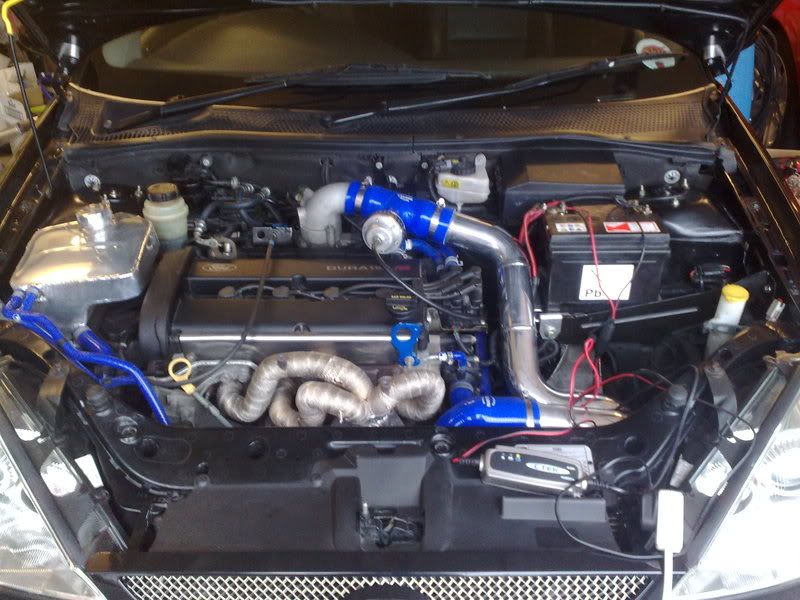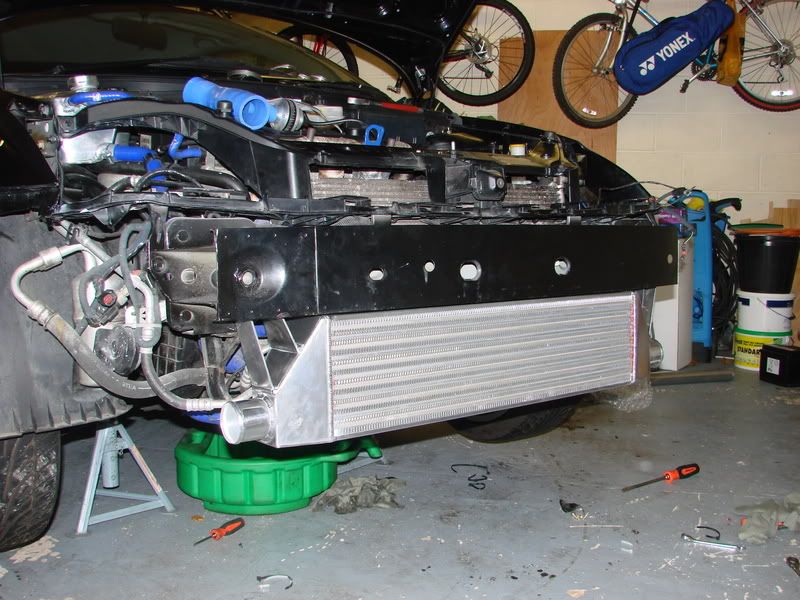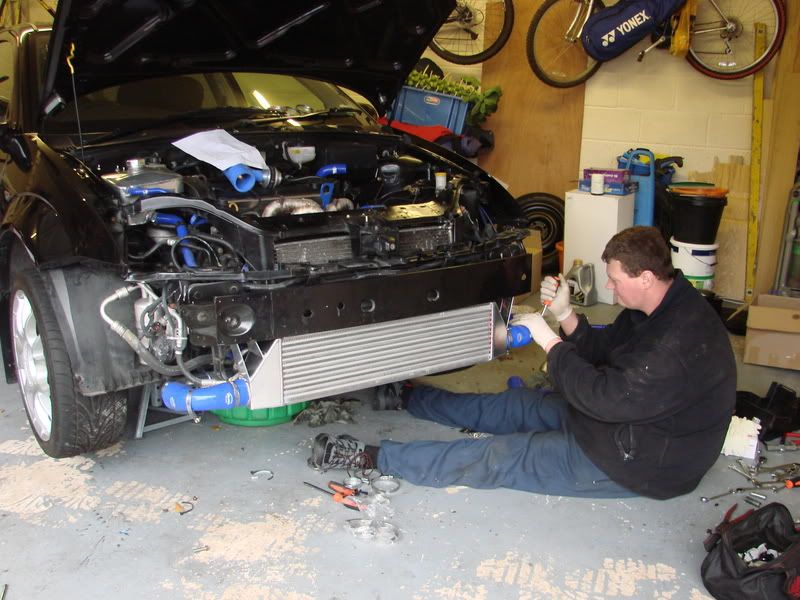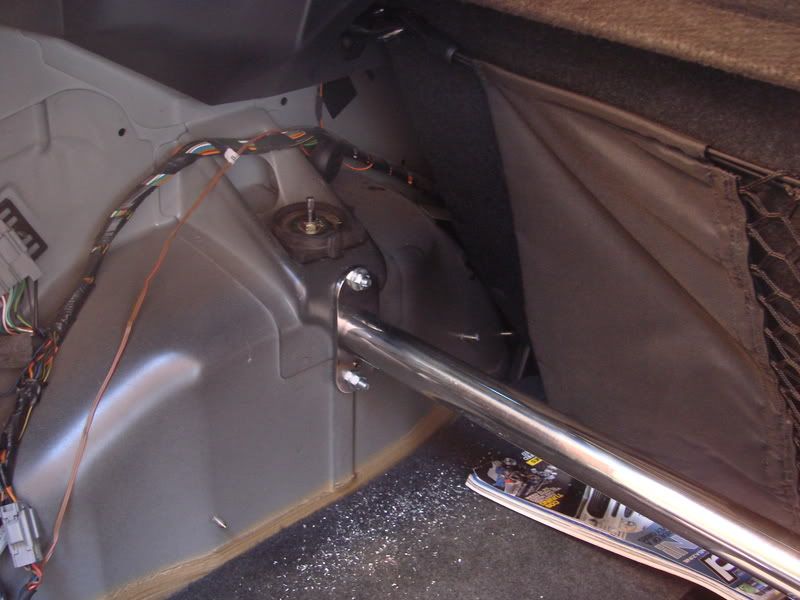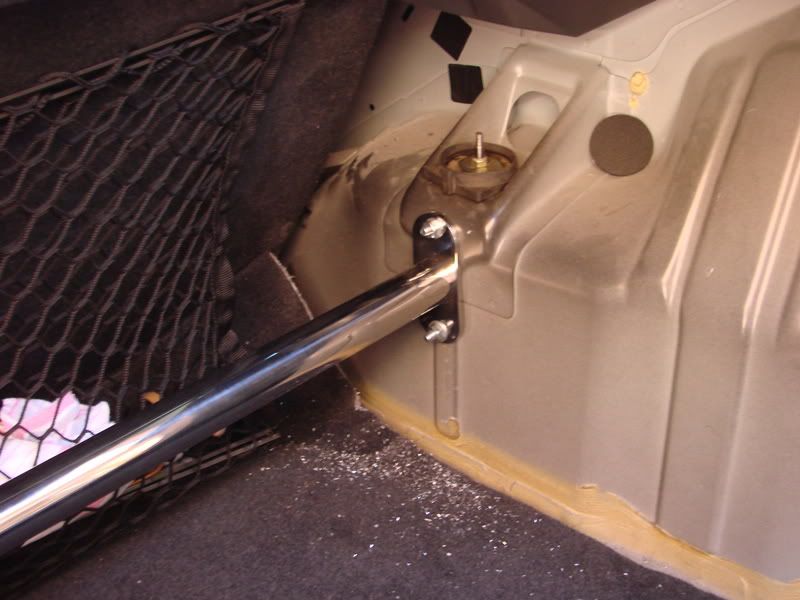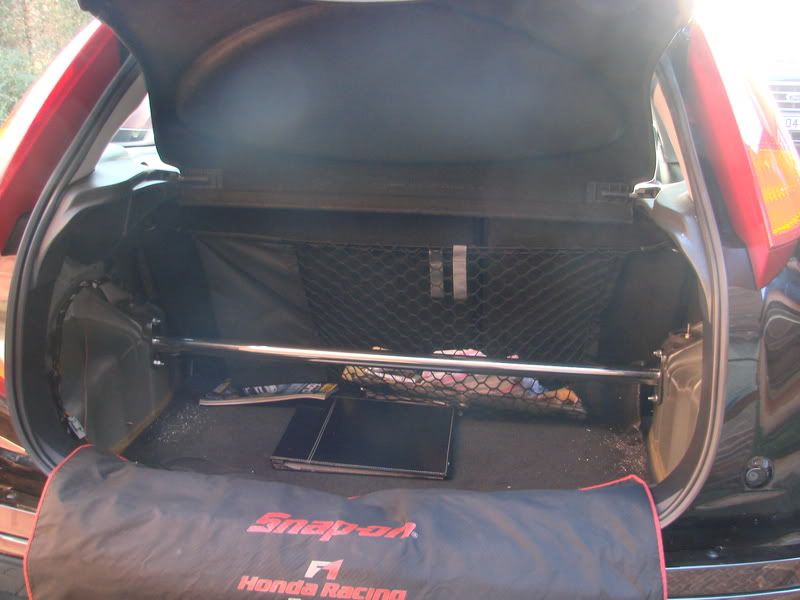 the big thanks for the whole thing are my dad who when i couldnt drive helped me the whole time and helped fund it when i ran out at times. also a huuuuuuuuge thanks to andy hes sorted so many things and has been brilliant. i owe him alot for what hes done. so hope you enjoy folks.
My gauges turned up today from your neck of the woods guys and some sabelt harnasses
cheers