hey everyone, i heard about this technique for painting valuve covers a long time ago and finally tried it so i thought i share. please let me know what you think. thanks.
1) i bought a spare cover from the local junk yard, cleaned it inside and out with a degreaser and sotch brite pad. then masked off all the areas not to be painted.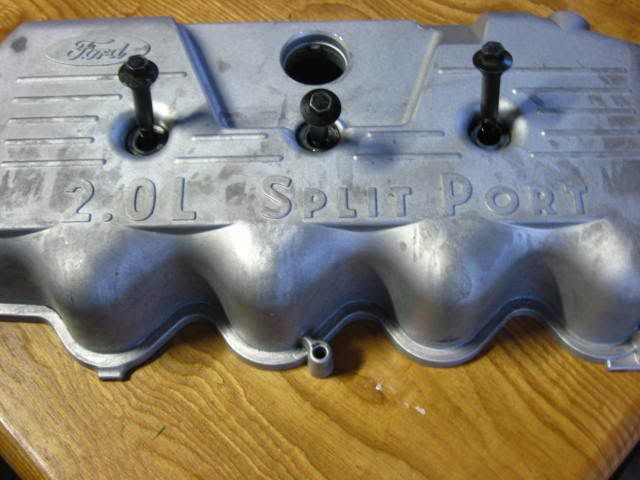 2) for paint, i used engine enamel; gray primer, aluminum for the raised areas, red for the entire cover and clear to finish it all off.
3)after priming and painting the raised areas with the aluminum i let it dry for about 30 mins then covered the areas to stay aluminum with vasaline using q-tips to apply.
4) once the areas were covered with vasaline i painted the cover with the red.then let it dry overnight and then softly wipe the vasaline covered areas with a cloth to remove the red paint, exposing the aluminum again.
5) the duplicolor said to wait one week to apply any coats that were not applied within one hour of the last. so i waited then clear coated and installed. as you can see i also painted the oil cap to match.
6) i also added a breather filter to clean up the look vs the old breather hose that went to my intake. and the throtle cable was moved so it dosent sit on top of the cover any more.
*Side Note: Please replace you gasket do not attempt to use an old gasket.*
hope you like it. also if any needs more details just pm me and i will be glad to help. if you find this helpful in anyway, rember rep points please. thanks
this is Ft_Knox_Focus' Cover after using this how to plus it shows a differant color.