a lot of you know about my crazy carputer (carPC) setup i've had in my car since last february to handle my entertainment needs...
crazy carputer setup goes further! (lotta pics)
well after over a year of living with it, i've figured a few things out about what i want out of it and new technology has surfaced and so it was time to start getting crafty again...
so here is version 2.0 now in full assembly for testing!
VIA C7 2.0GHz Processor Mini-ITX Express Motherboard J7F2WE2G, 1GB G-Skill DDR2 533 RAM, Linksys PCI Wireless-N card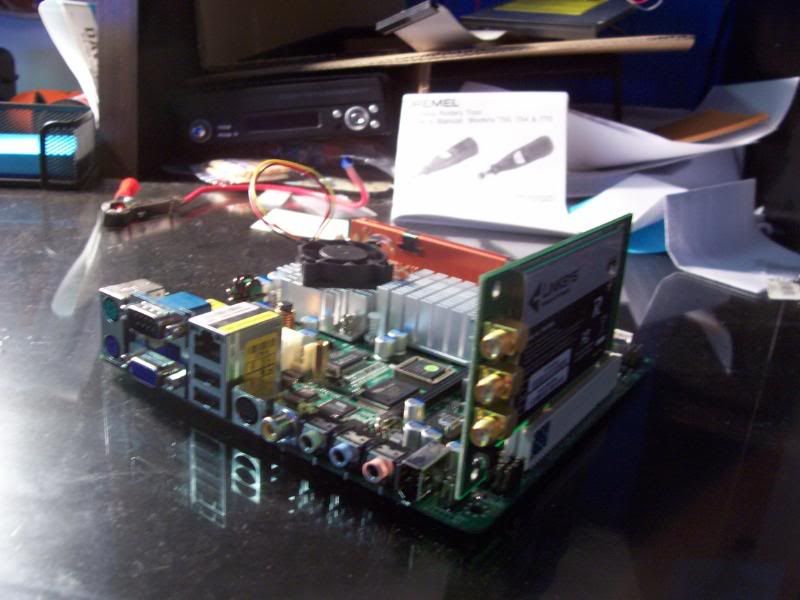 the new setup with the DVD-ROM drive, power supply, and motherboard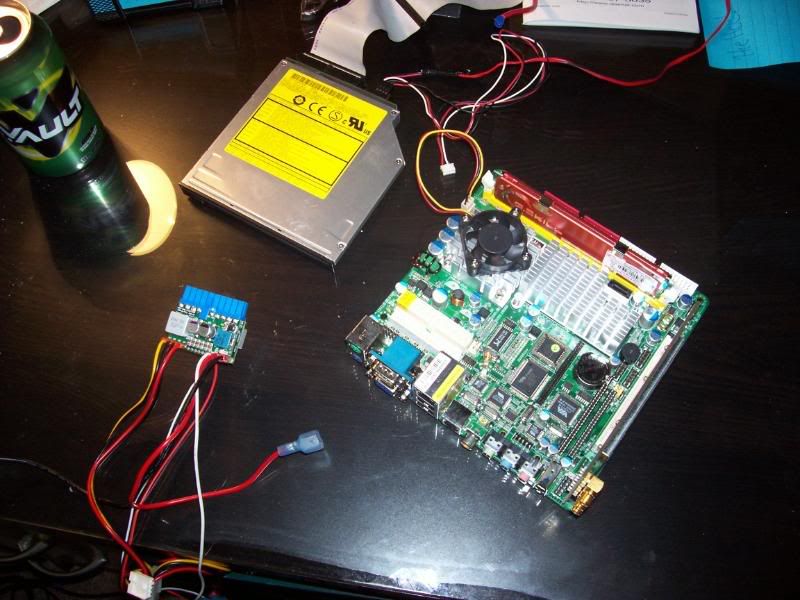 old motherboard vs. new one (yes its f-ing tiny)
old power supply vs new one (also f-ing tiny) M3-ATX 125 Watt - Smart Automotive Power Supply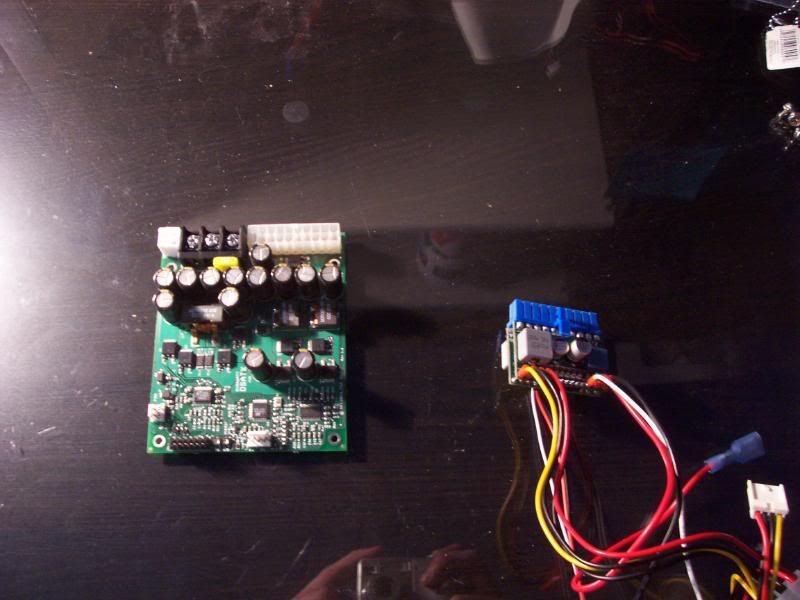 new HD on left, old on right (yay for tiny) Samsung 2.5" SATA 160GB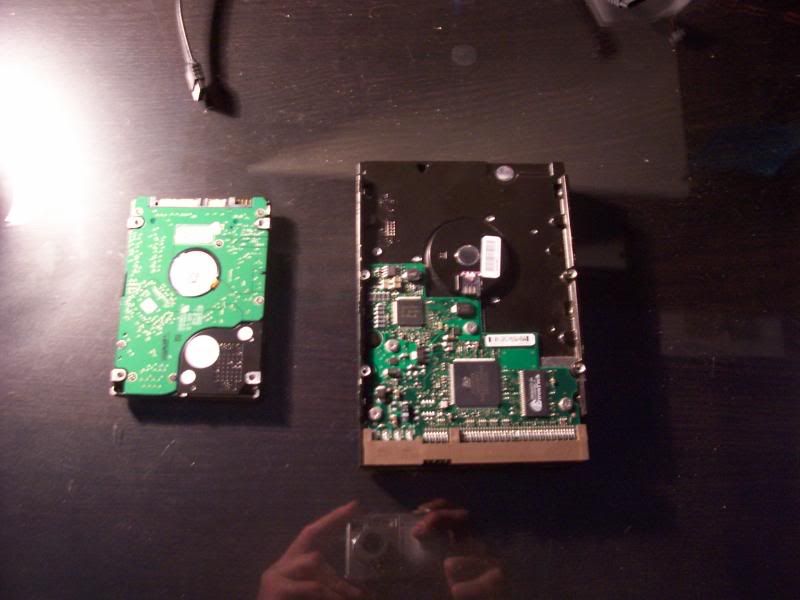 assembled and in the case I lasercut out at school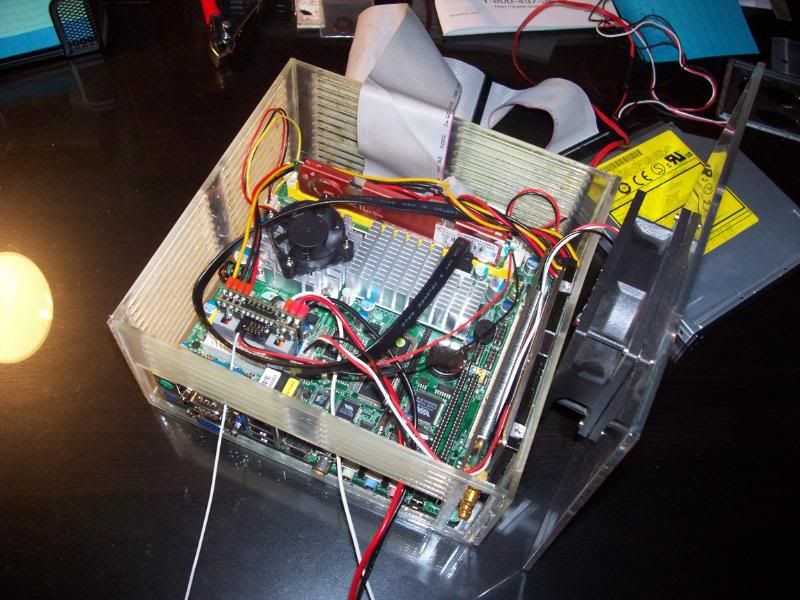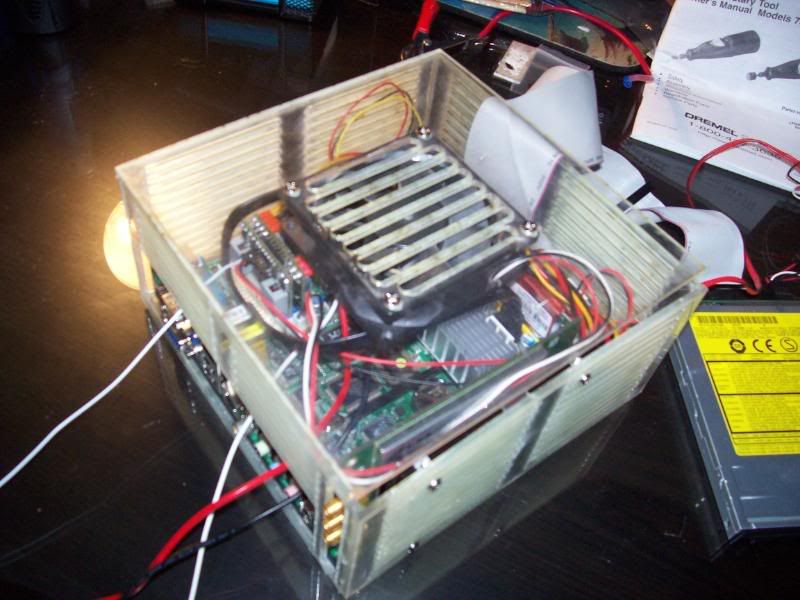 need to recut this side to fit the I/O panel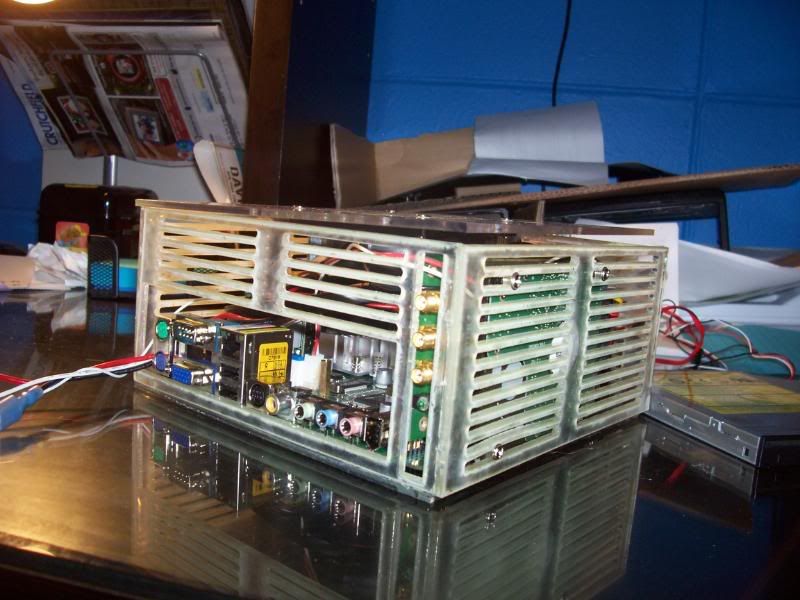 installed and running with my new screen, Xenarc 705TSV 7" TFT LCD Touchscreen Monitor w/ VGA & AV inputs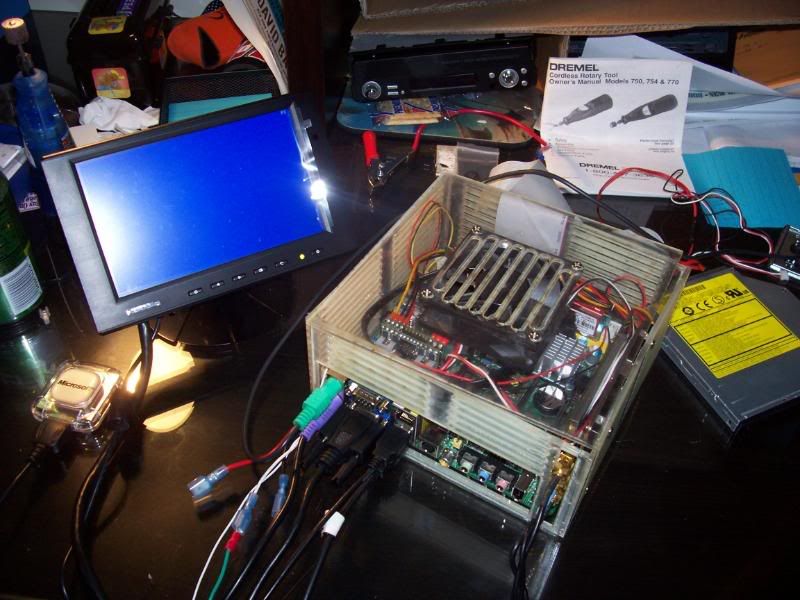 I'm running Centrafuse XLE as my front end software which resembles a factory nav unit interface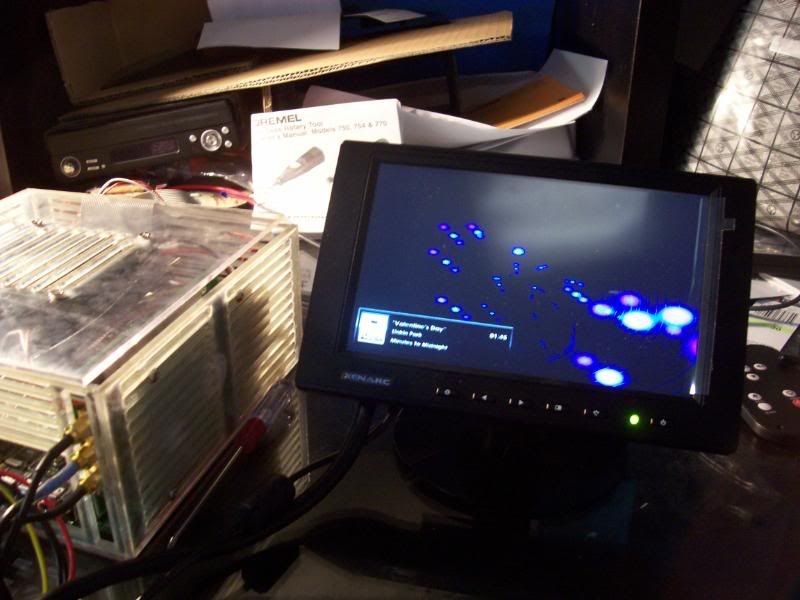 yay for 09 Focus on the desktop!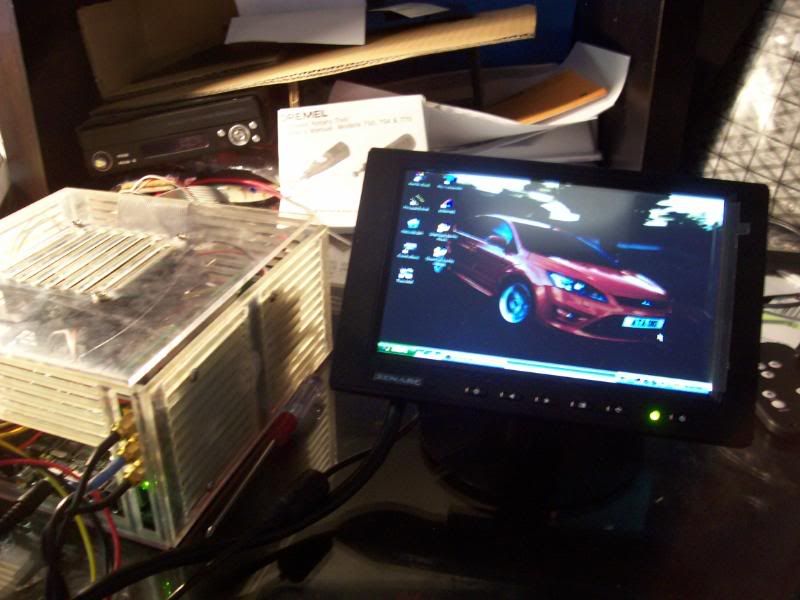 the case i made fits EXACTLY into the void left by the factory radio in the 00-04 models and the screen is going to be fiberglassed into the dash and look all sexy...
UPDATES!
i re-cut the one side so the I/O panel fits in nicely and made room for wires and such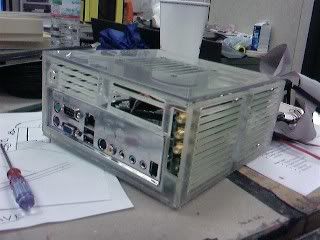 and i've been working on fitting the screen in the dash today and am about ready to fiberglass/bondo!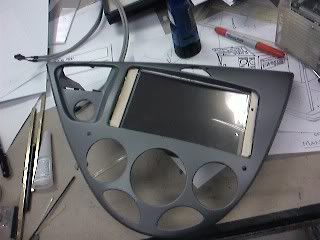 lasercutting out more parts...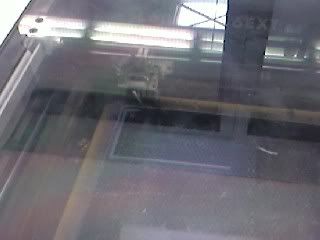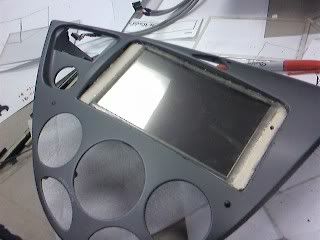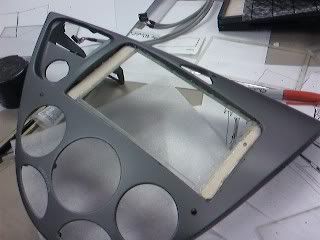 UPDATE 4-13-08!
more work on making the climate control and the screen play nice with each other, i also got my bondo-glass today and hopefully will fill it in tomorrow!
screen fitted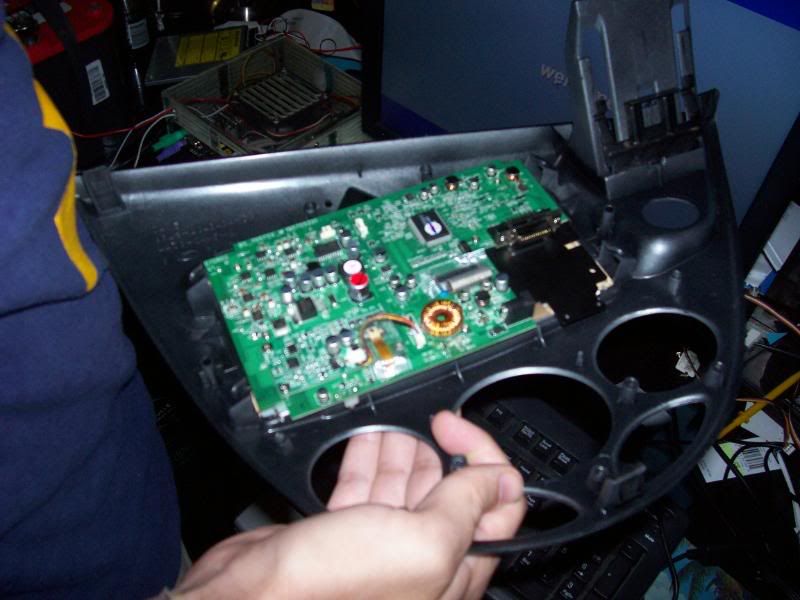 climate control modified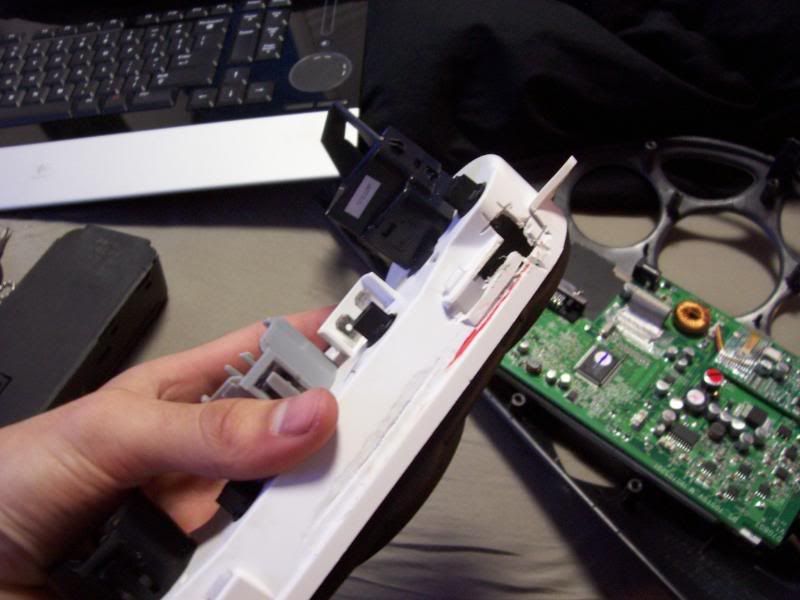 installed together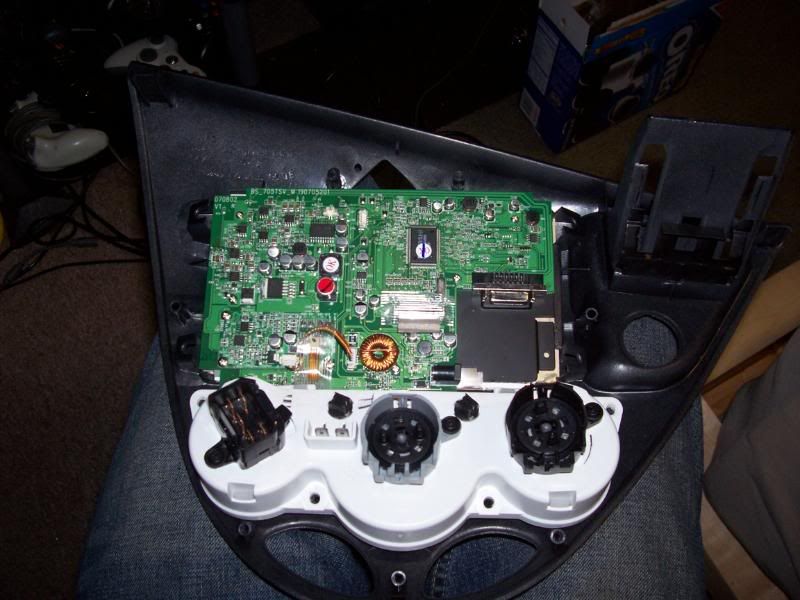 fitted like so
and the front view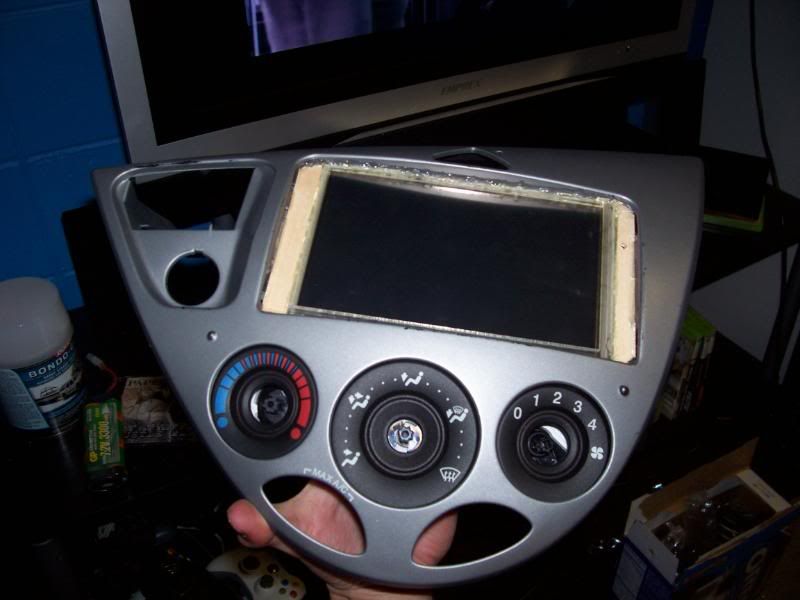 UPDATE 4-14-08!!
fiberglassing today:
that ain't cake frosting so don't eat it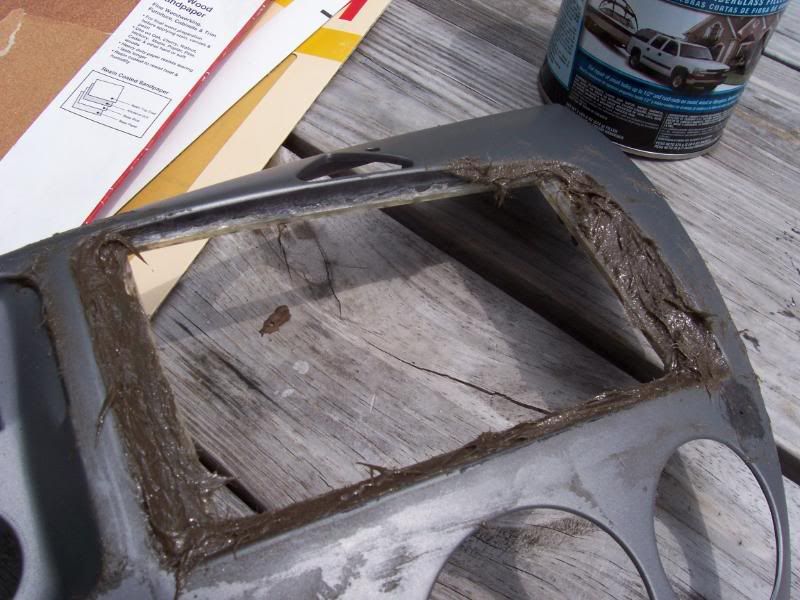 sanded with second coat
sanded down awaiting bondo top coat!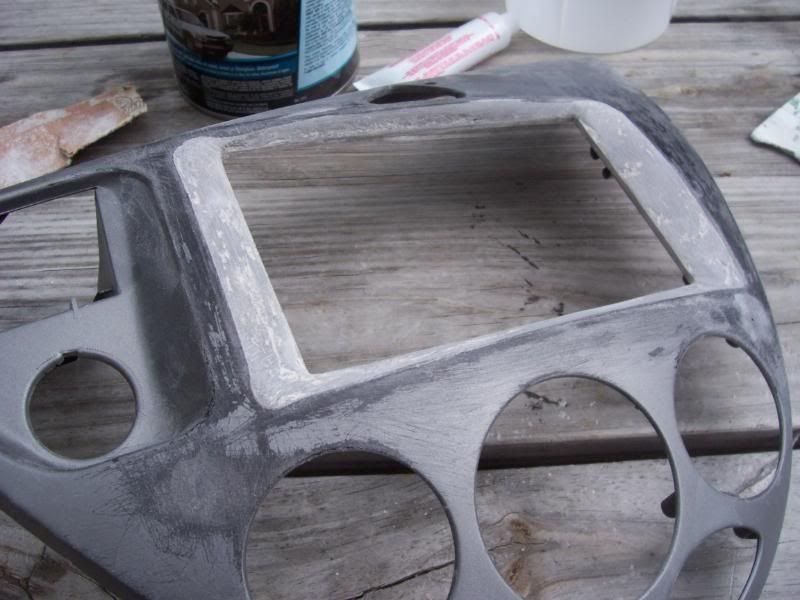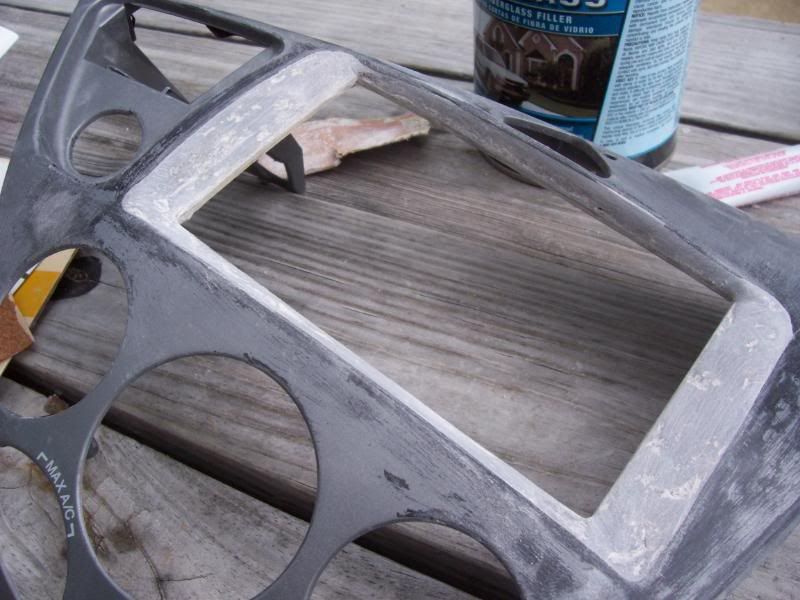 gonna let it cure for a little while before applying the bondo for the smooth top coat, hopefully get to that later today but it started sprinkling so who knows...looks great tho! bondo-glass is a lot easier to use than i would've thought!
more coming...
UPDATE! 4-22-08
fiberglassing/bondo is complete! also the computer/case is installed in the car!
screen out, the hole is for the remote eye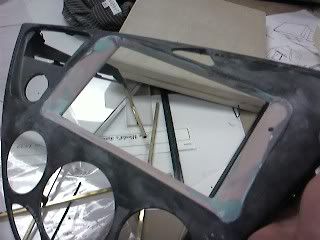 screen in!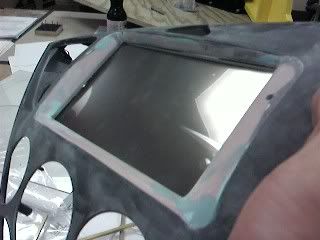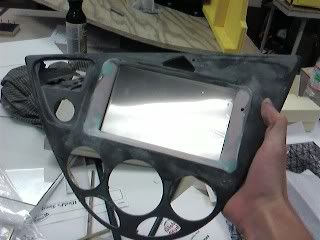 gonna paint it later if i got time...big presentation tomorrow
UPDATE! 4-23-08
fitted in the car!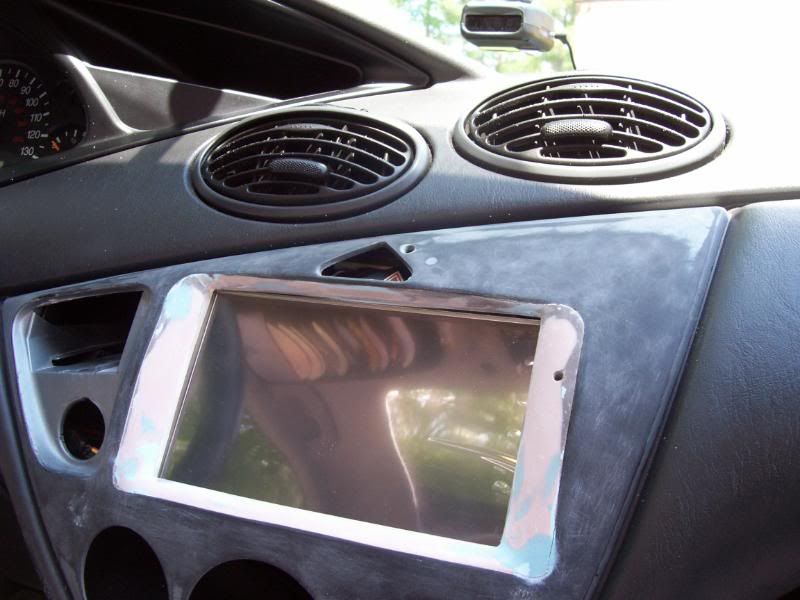 primer time!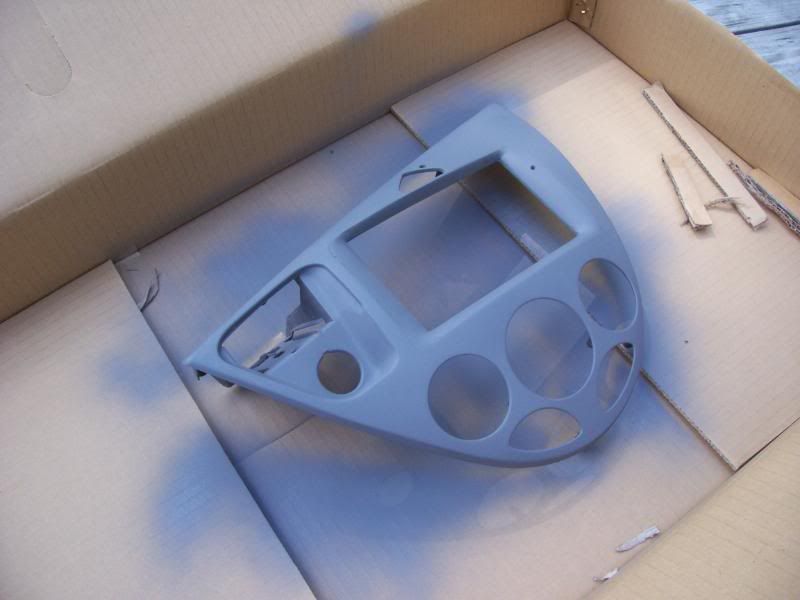 got some seams to smooth out...
black with silver metallic paint going down for now, eventually once i get it all smoothed out and perfect i'm going to take it to my painter and get it sprayed BMW Carbon Black like the outside of my car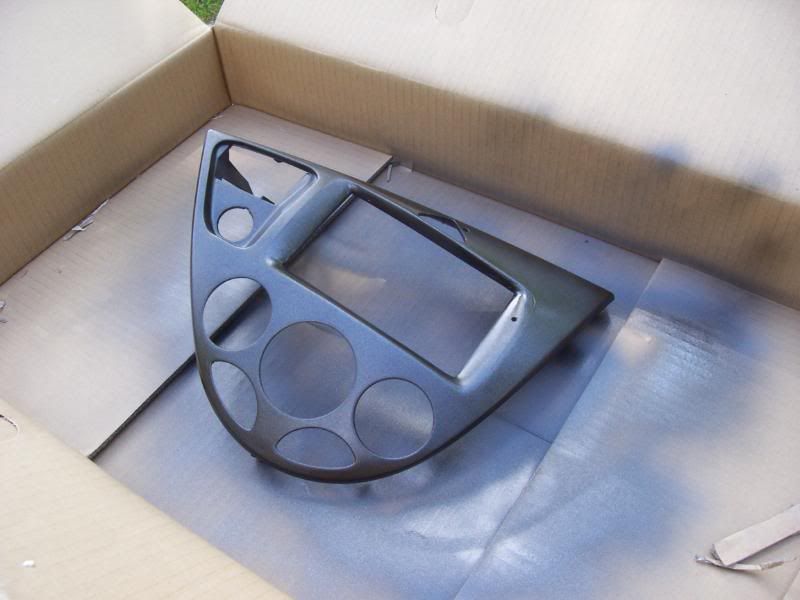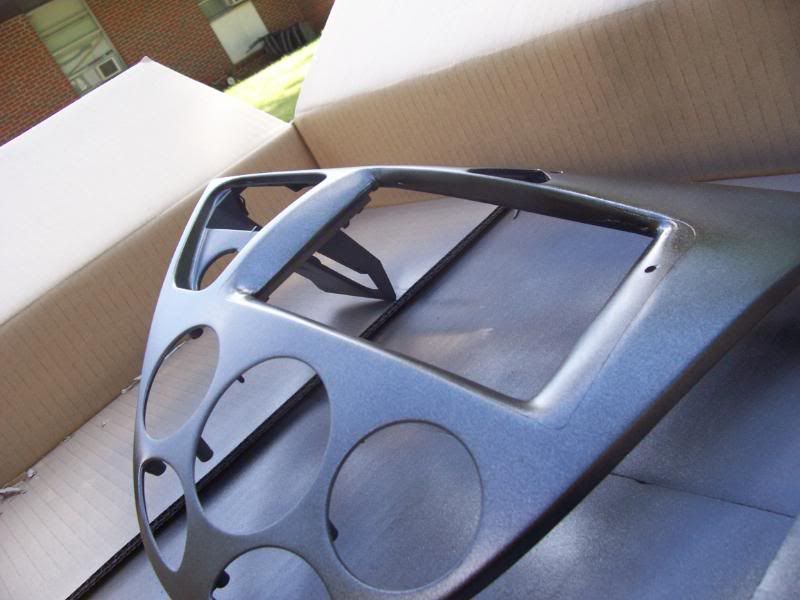 paint is done and screen is installed!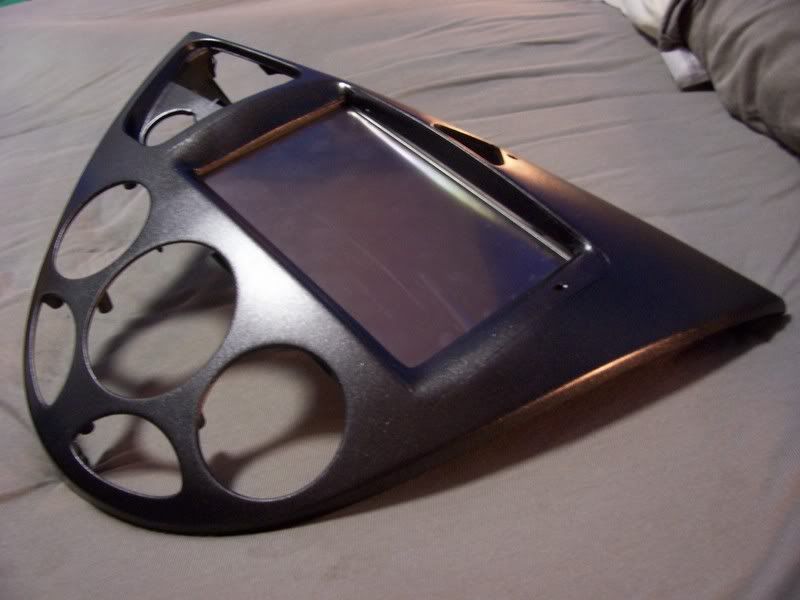 yay!