so a while back i saw someone compile his start to finish pics...so i decided to see what i could come up with
this is from May 2004 until present and includes total transformation, partially because of a wreck and partially because i'm ocd haha
here we go!
started life as:
2004 Ford Focus ZX3 Premium, had i think 7 miles on the odo at delivery
2.3L Duratec PZEV, 5-speed
every option except: leather, ABS, and auto tranny
At the Dealership: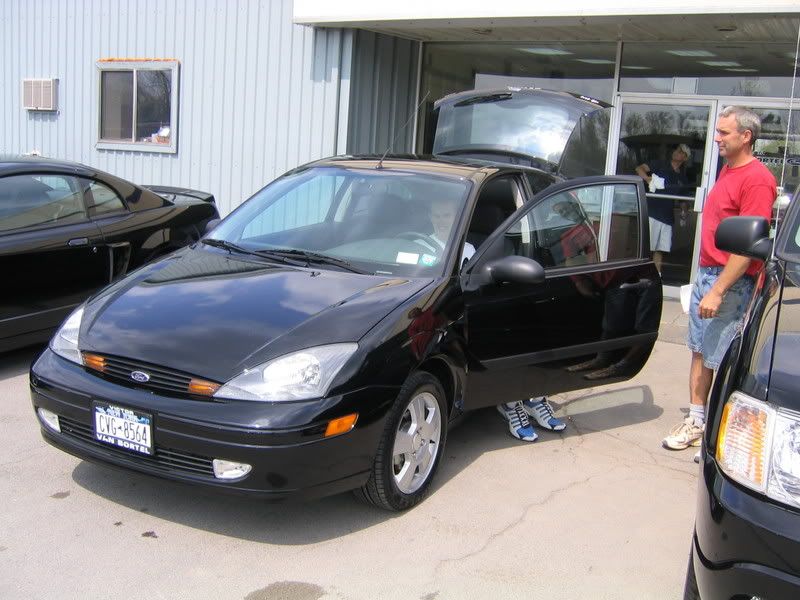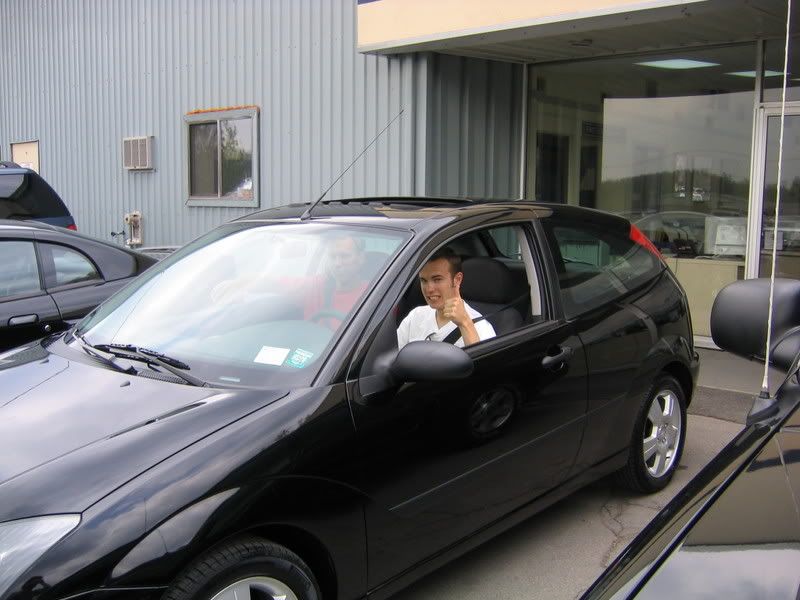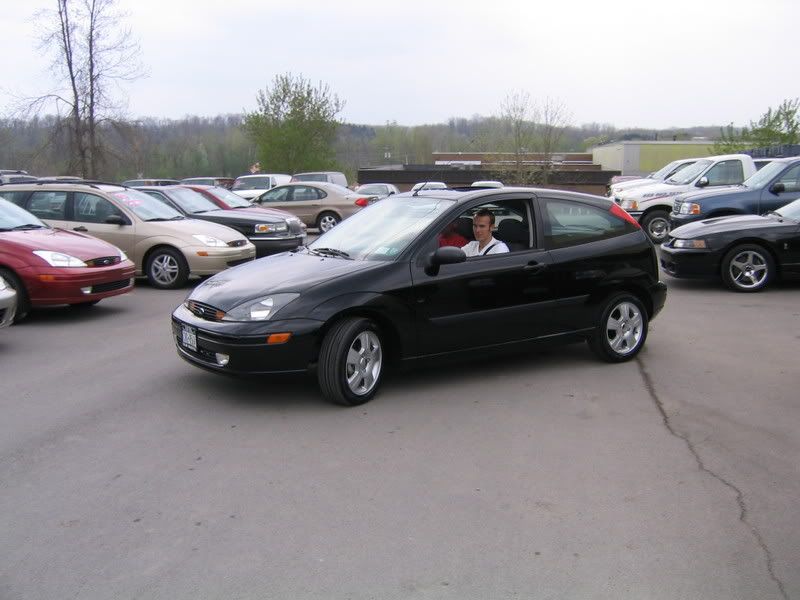 (ignore the terrible fashion sense...i was young...)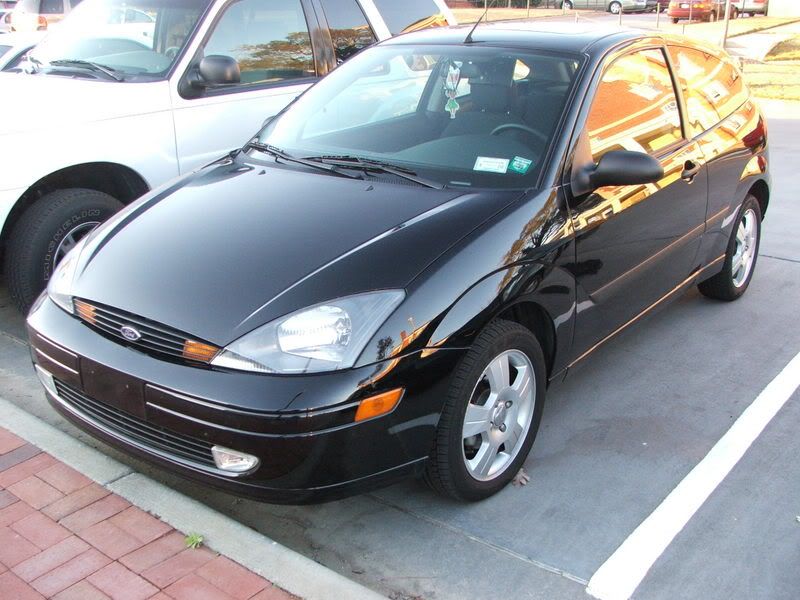 once the baby got to college, verry verry stock still
looks like a 4x4..got the windows tinted soon after (20% all around)
which leads up to.....
WRECK!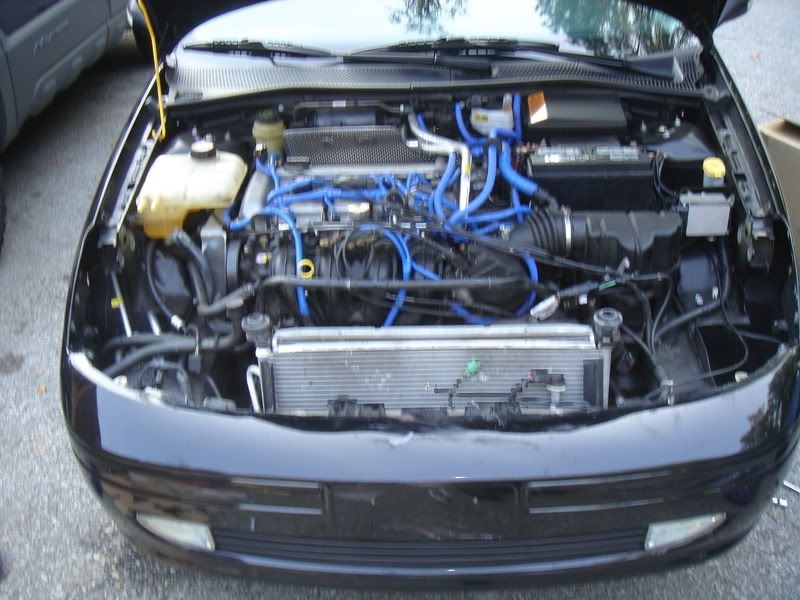 head on collision with a prelude, focus won...here's me replacing the radiator support, etc..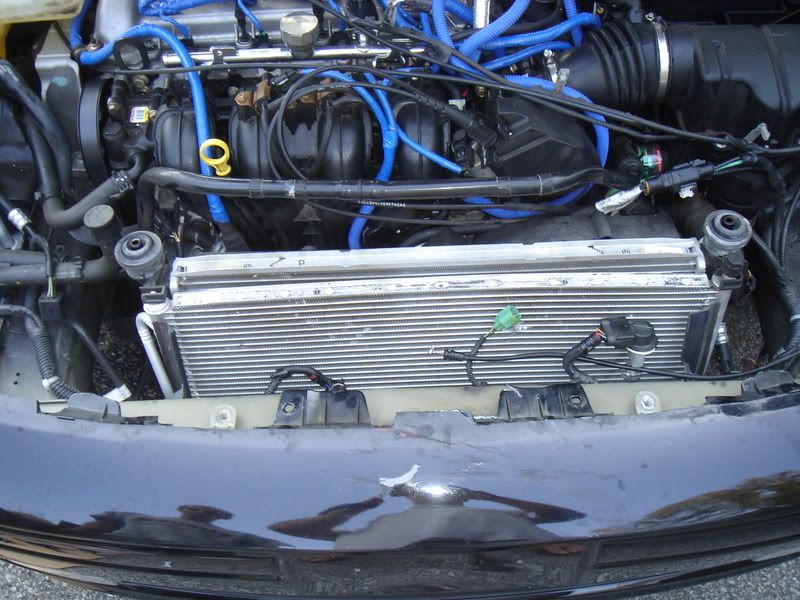 ouch!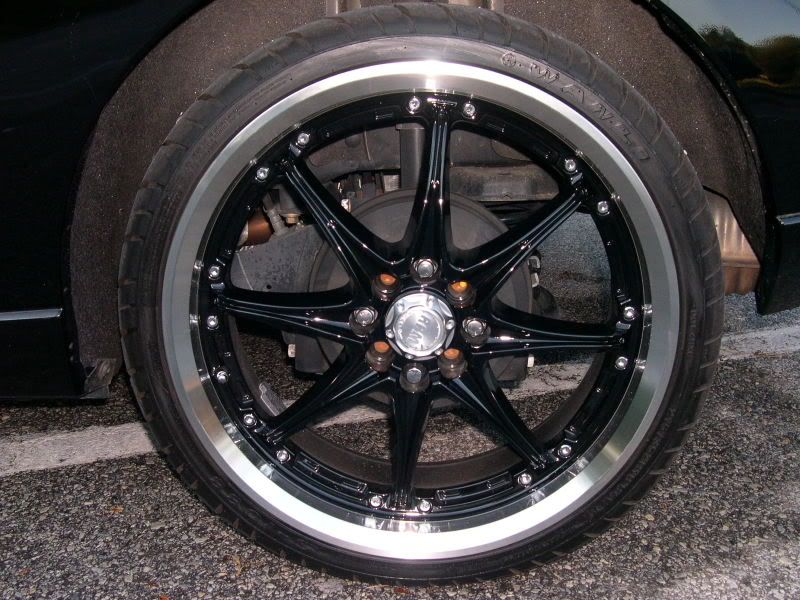 thats also right about when the rims came in..18" RPM 501s sittin on 215/35 rubber
also got ST170 grille, m3 mirrors and clear corners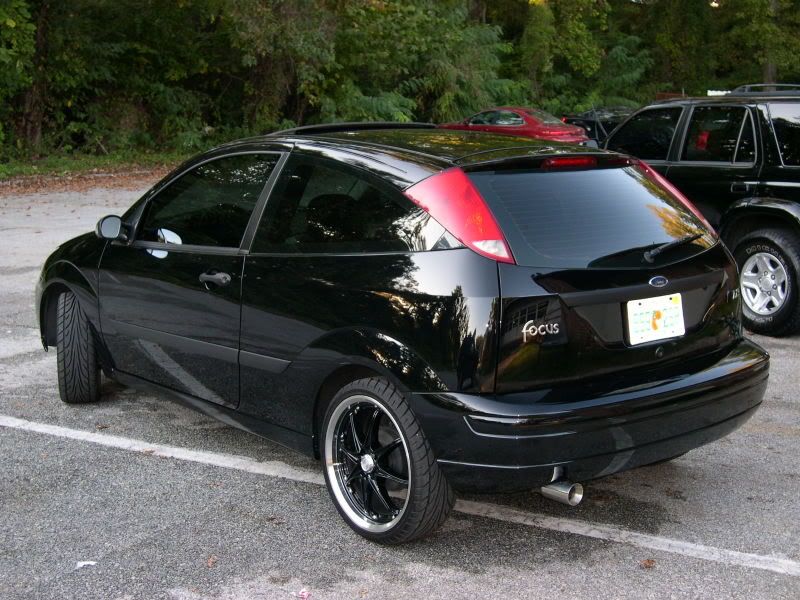 insurance check came through, it was 100% the other dude's fault so i made bank...check it out: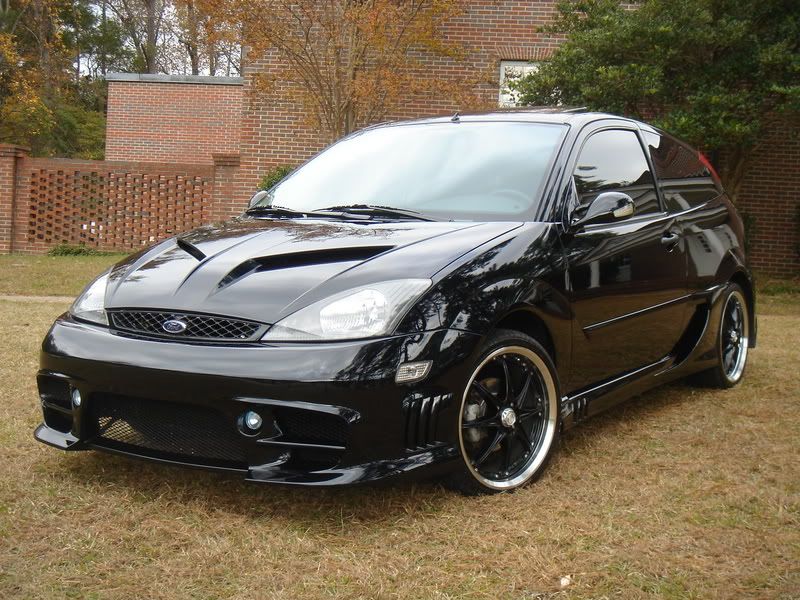 CERVINI's BABY!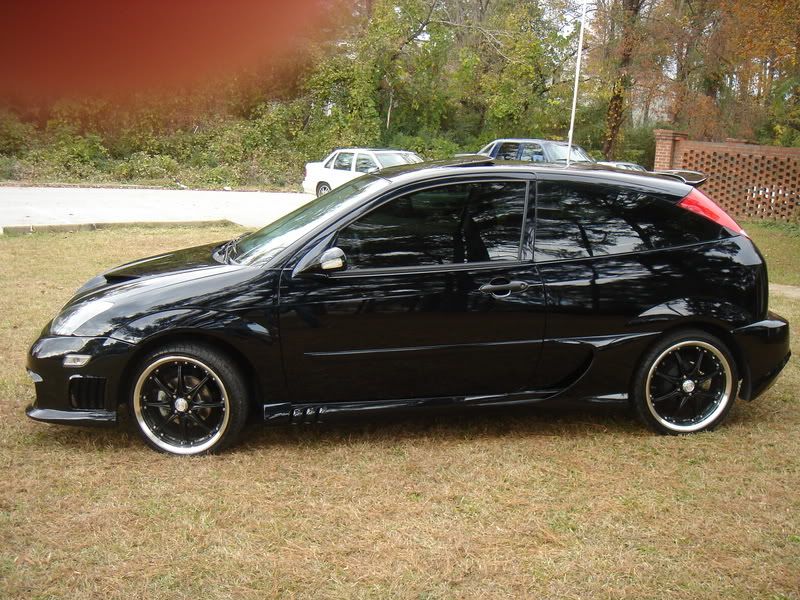 full paint in a candy black with blue metallic flip flop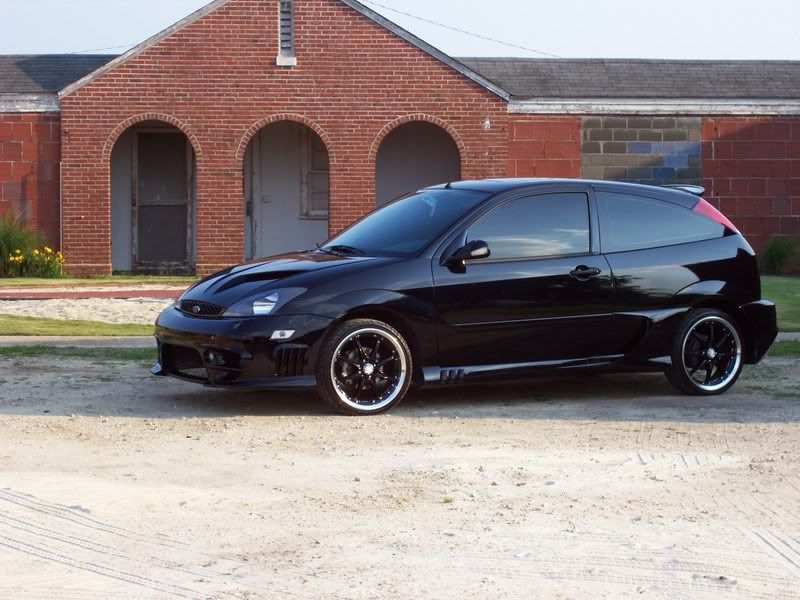 as you can see here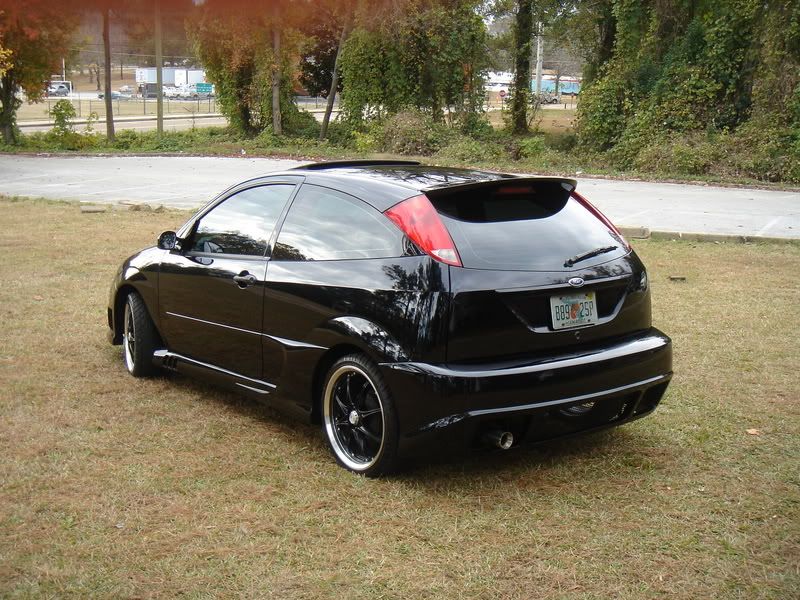 mmmhmmm...
now that the baby's back together and better than ever, time to put a lil go-go on it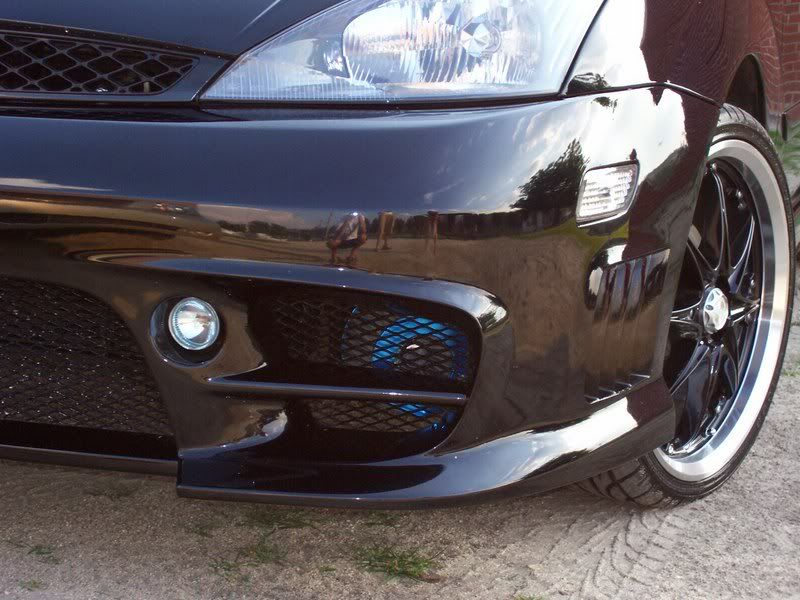 cold-air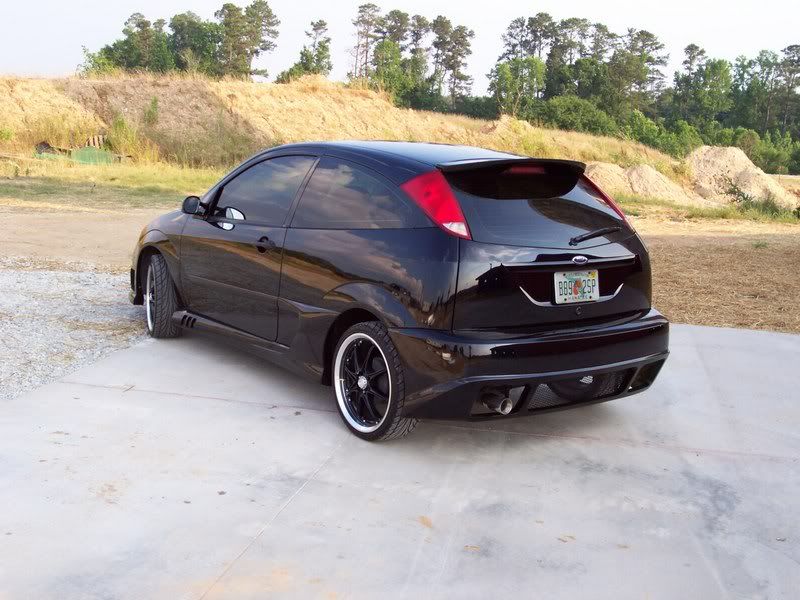 as you can see, there is a certain part of the kit that still needed to be finished...the PIPES! and with NOPI coming up, it needed to get done and done right!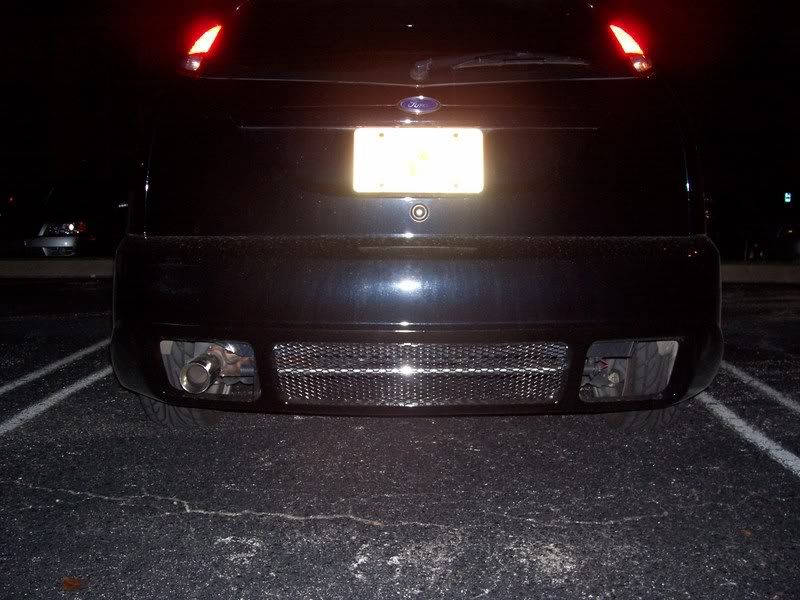 the defecit is clearly seen here...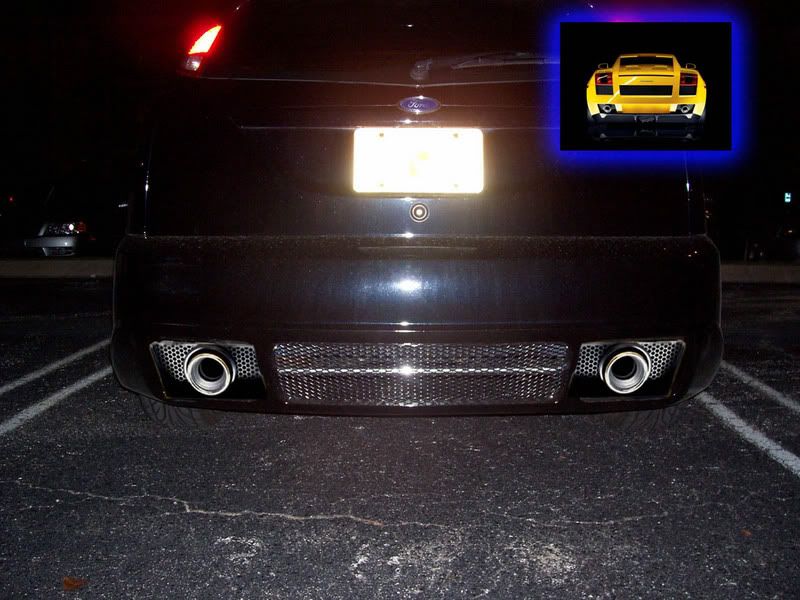 sooo i photoshopped up my idea..LAMBO STYLE!
..and took it down to the exhaust shop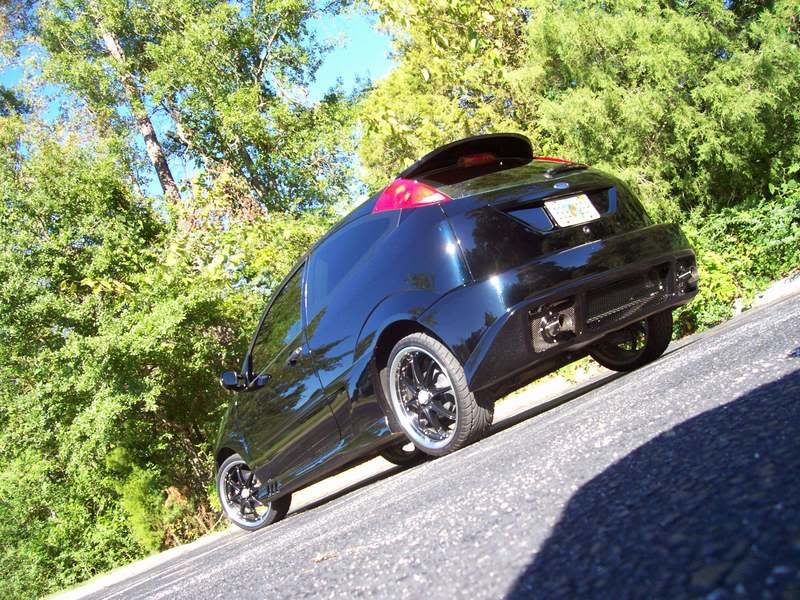 ended up with this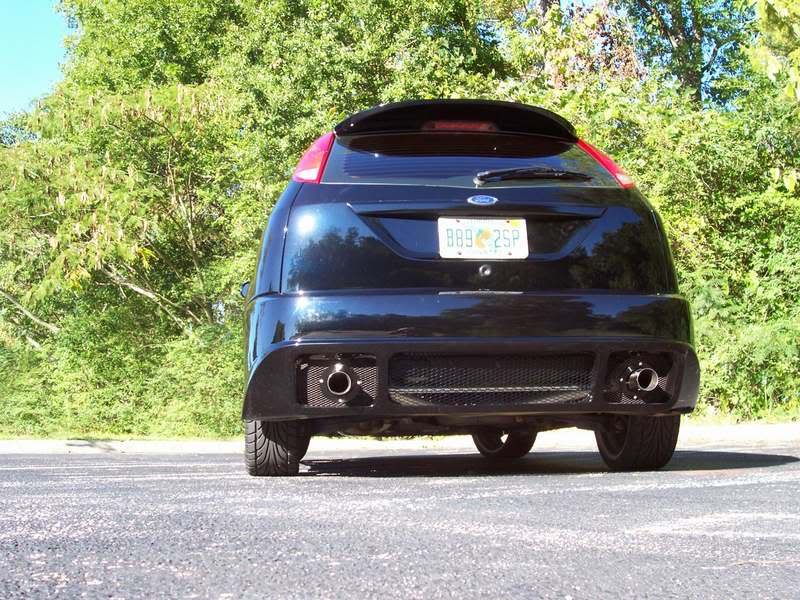 i think its sexy...and the custom surrounds we made match the rims' rivets
NOPI NATIONALS 06! atlanta, ga
met a lot of foci owners here and managed to take home 3rd place in the focus-custom class...as well as getting my pic up on the web page!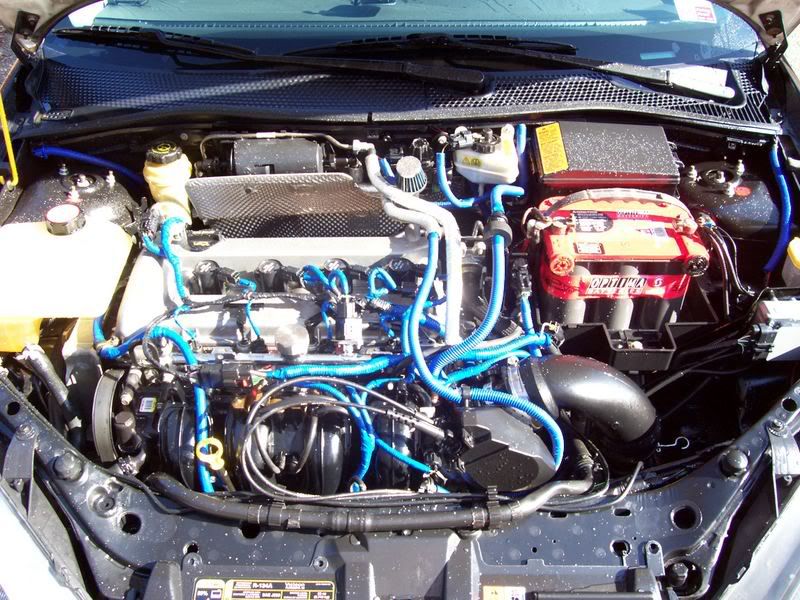 the motor as it is sitting lately
added a few goodies along the way..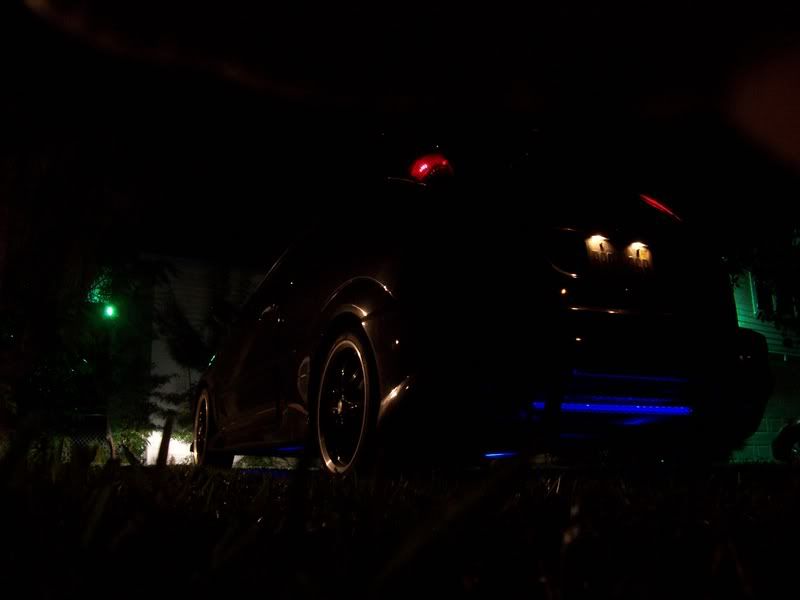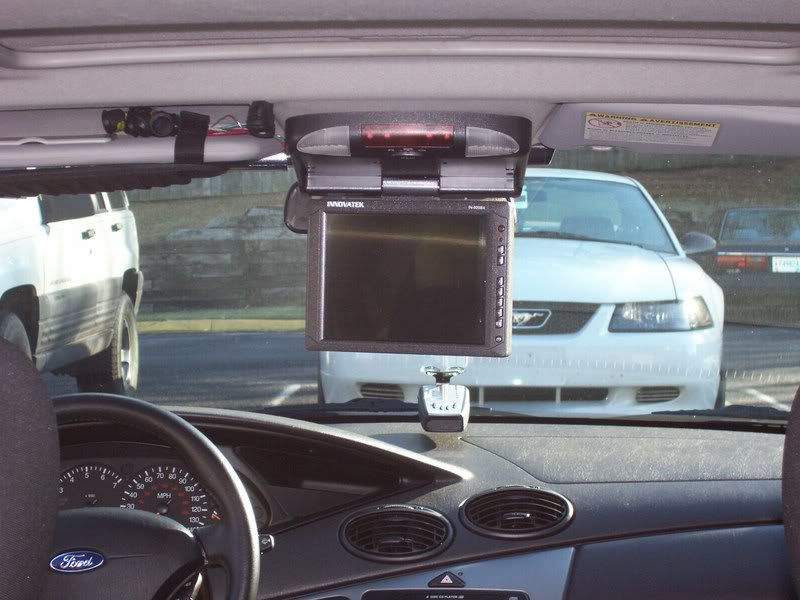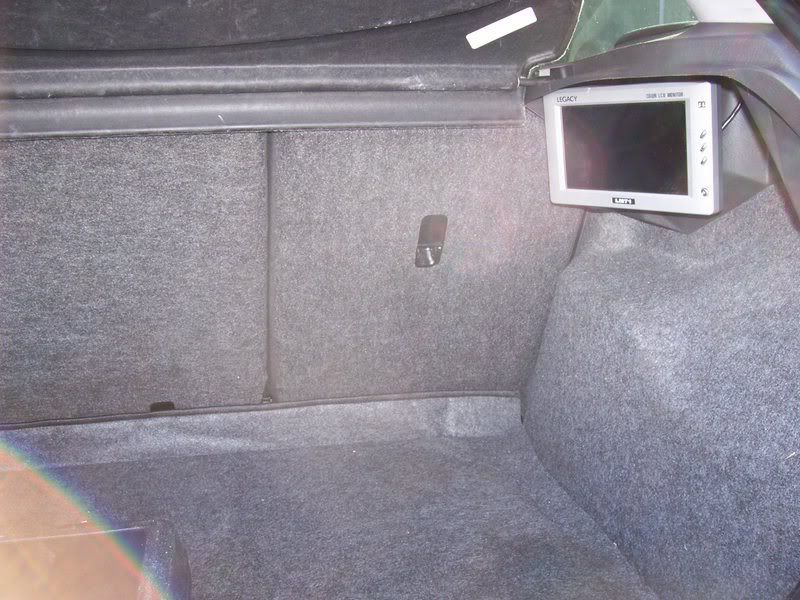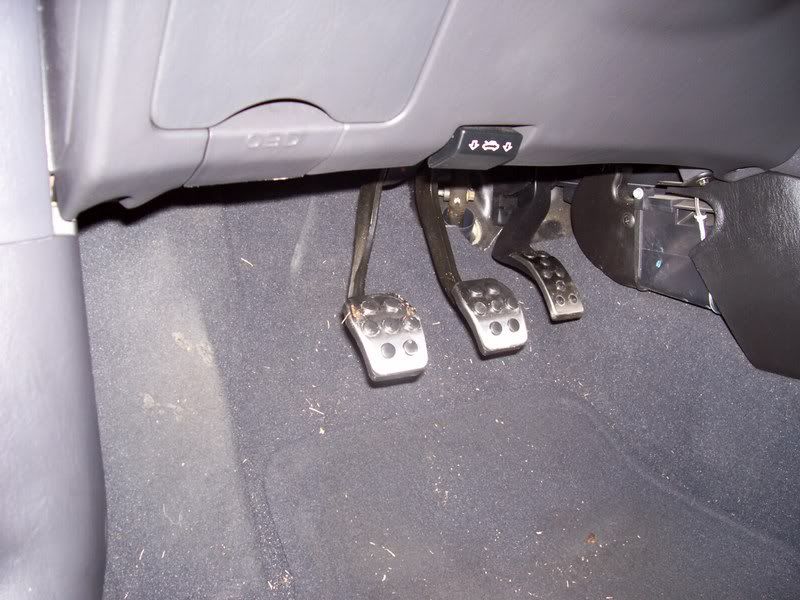 then at one of our crazy SE forum meets, we all decided that the time had come for it to be dropped...so a few calls to b16 mike scored me a set of Ford Racing Focus Dynamic strut/springs for a nice 1.5" drop and ridiculous handling improvements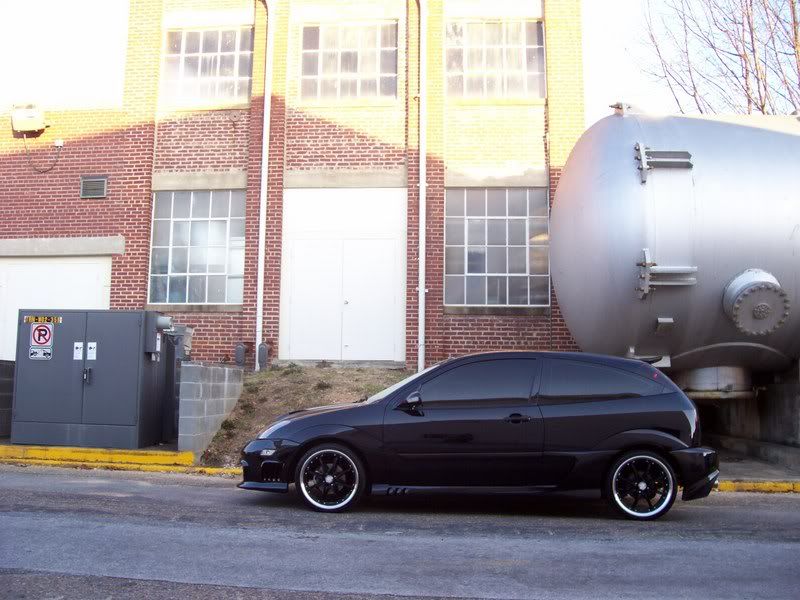 tinted the tails too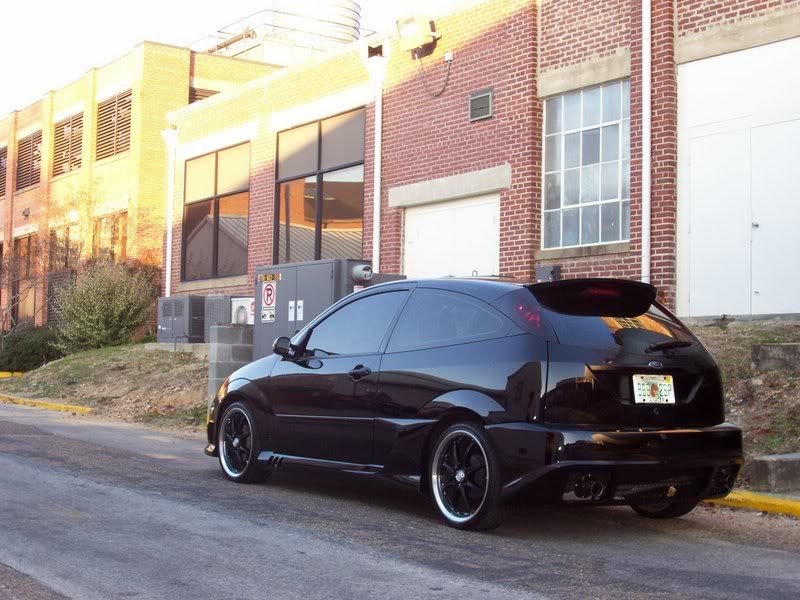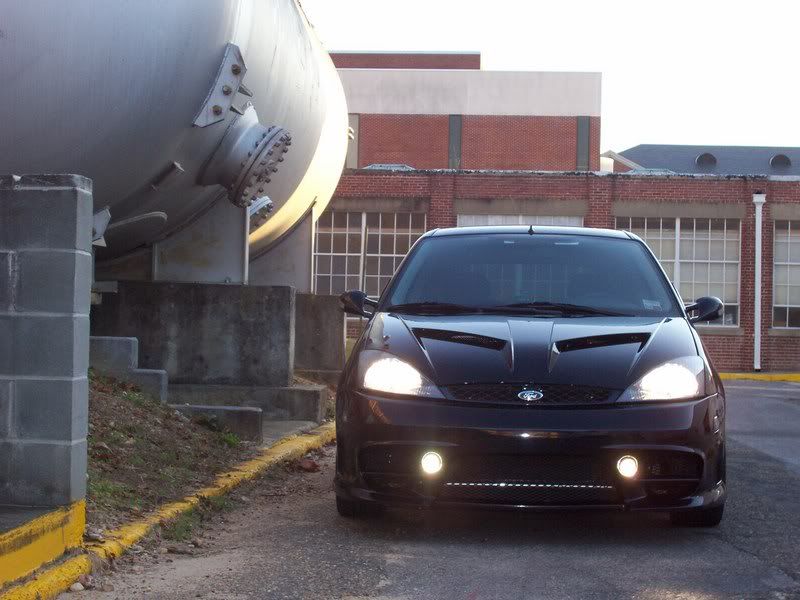 christmas present from the lil bro...
first photoshoot of 07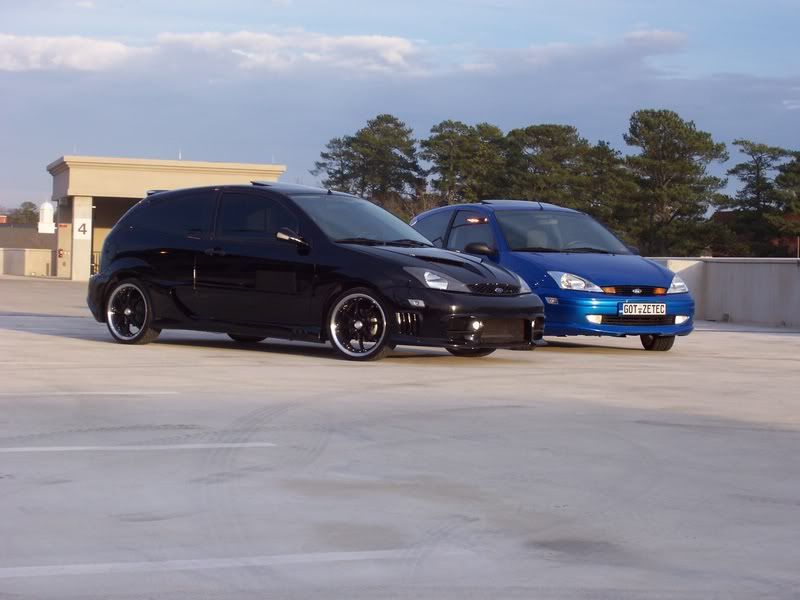 myself and dan (dcl2049), a fellow auburn foci driver
how romantic..haha
LATEST PROJECT!
still in its infant stages but running and working great: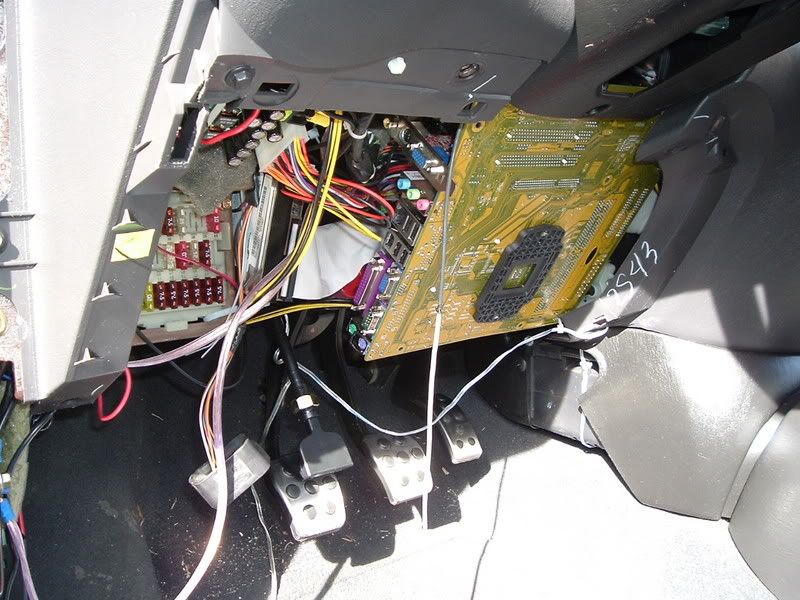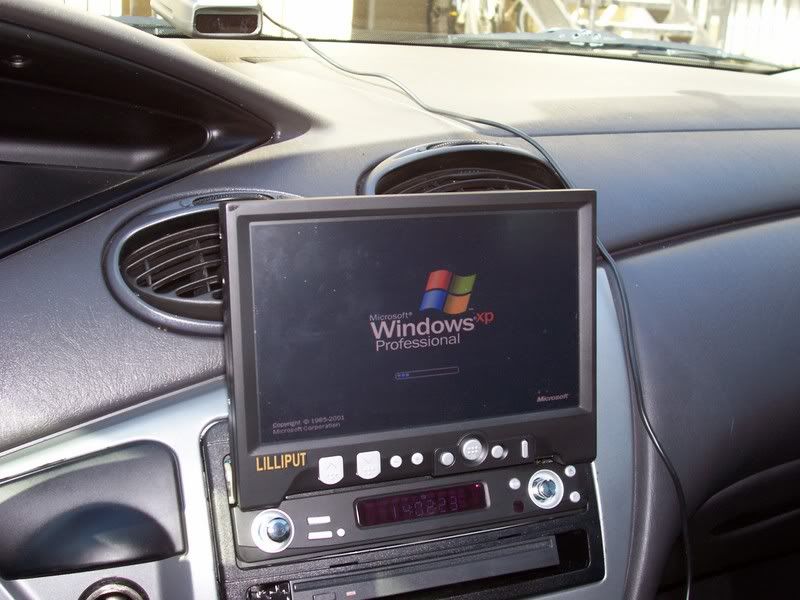 hells yeah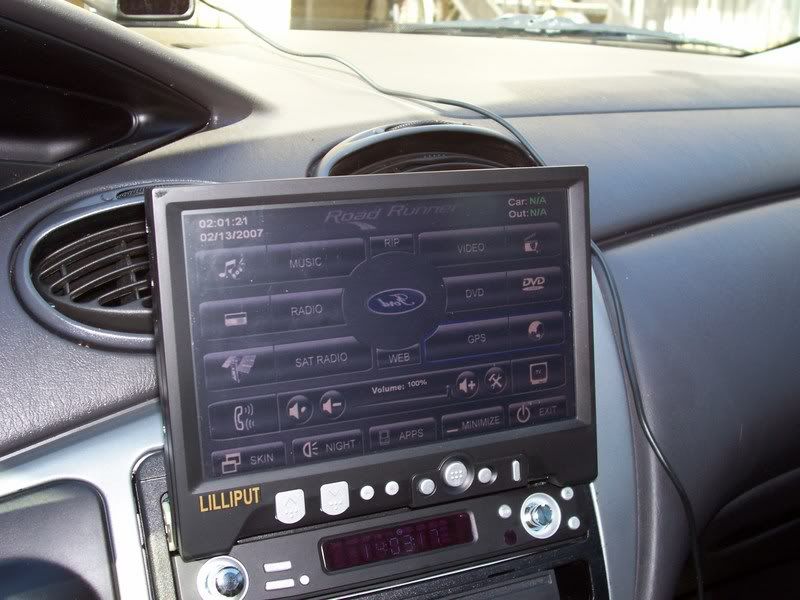 betcha ain't got one of these...
computer works great, currently working on sound quality...
Balance shaft delete: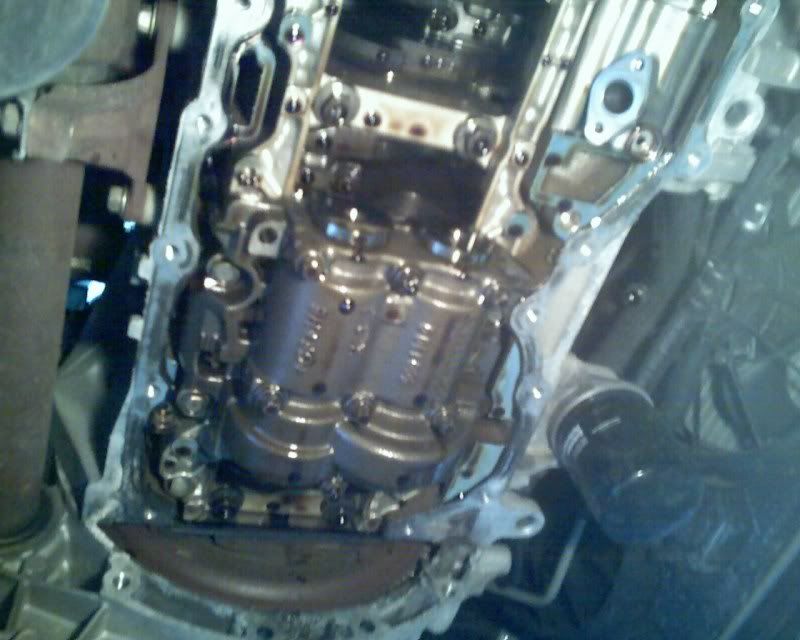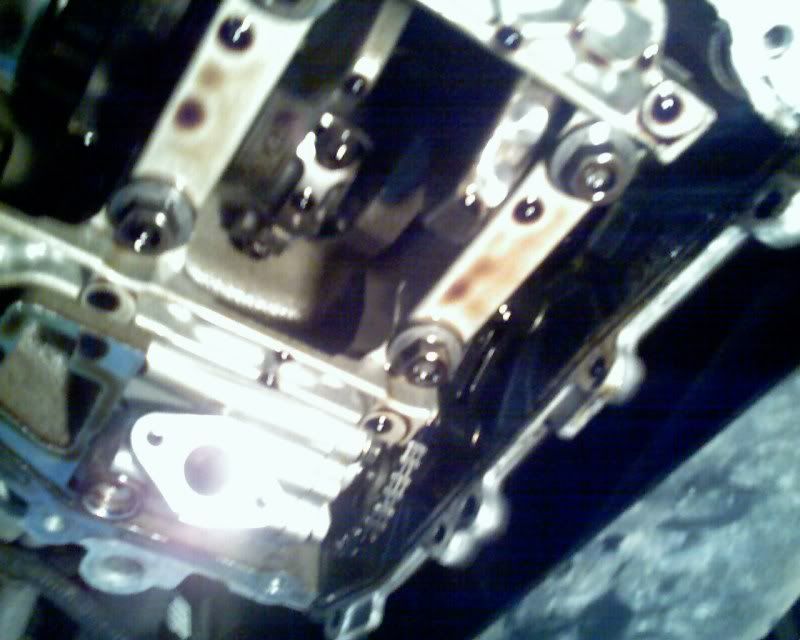 that was a fun job, got to see the heart and sould of the D23E and man does it wake the car up!
photos from my latest show, about 2 weeks ago up in winter haven, fl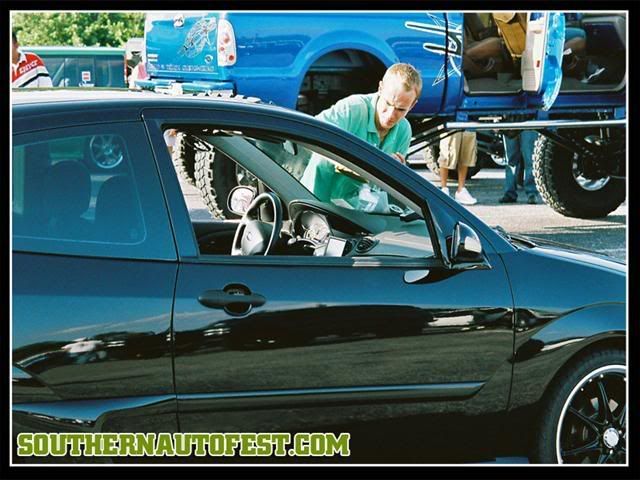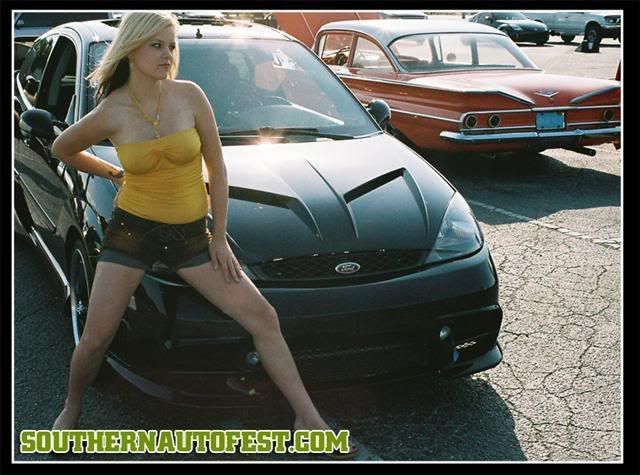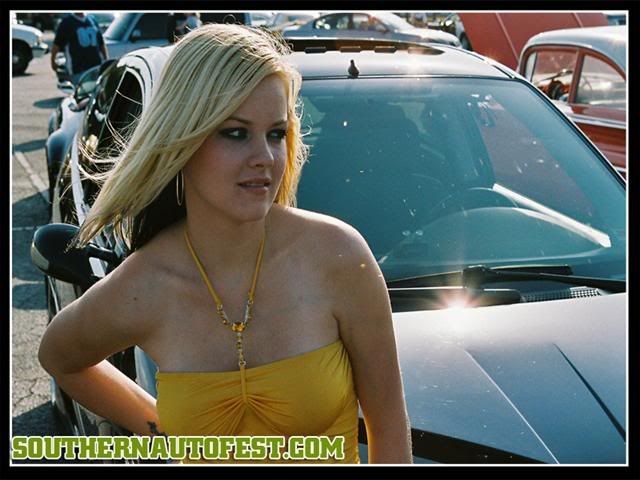 not sure why they got the ugly chick to pose on my car, nor does she look to happy to be doing it...whatever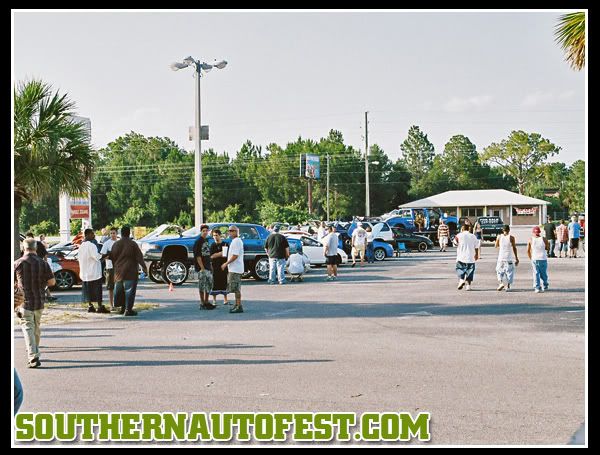 even made the homepage pic!
F2 Manifold Cover came in thursday!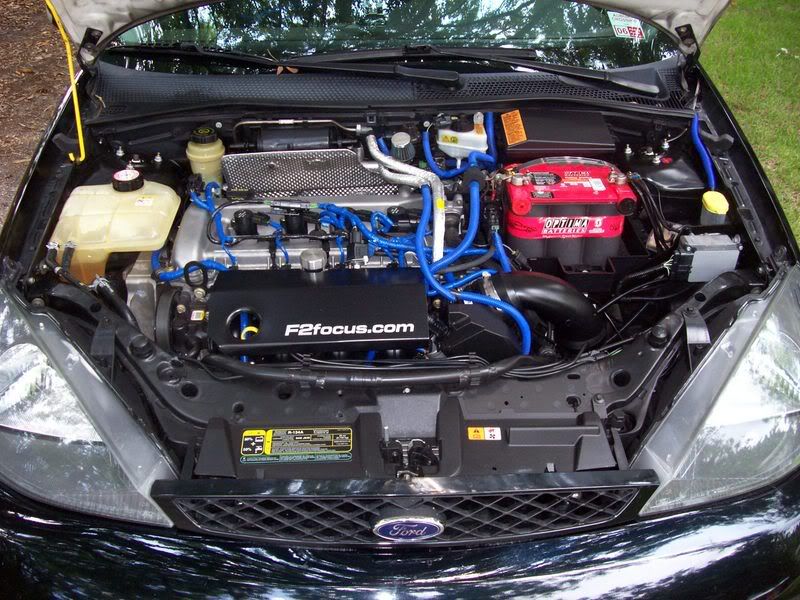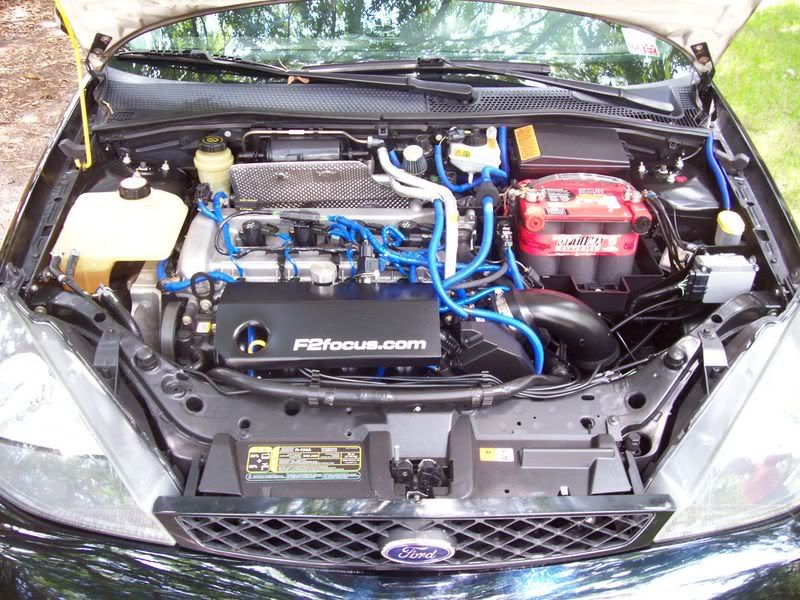 Not bad for a 21 year old...i'm sure theres stuff i forgot, oh well i can't remember all the crap thats in this car...
anyways feel free to comment, current plans are finishing up the computer/ice setup with a jl 500/5 amp, mtx thunderform sub/enclosure, and a few computer goodies like xm radio and whatever
followed by new tires(some Nitto NeoGen in 225/35), an STS, as well as a few more go fast goodies...really wanna get into Cosworth d-Power, and eventually FS turbo