Well, she is back and better!
Whats new - f2 front bumper, painted upper grill, and the dent from someone shooting my car with a BB gun is now gone!
I know i still need fog lights. im workin on it :-)
but here she is
I will also have better pics soon.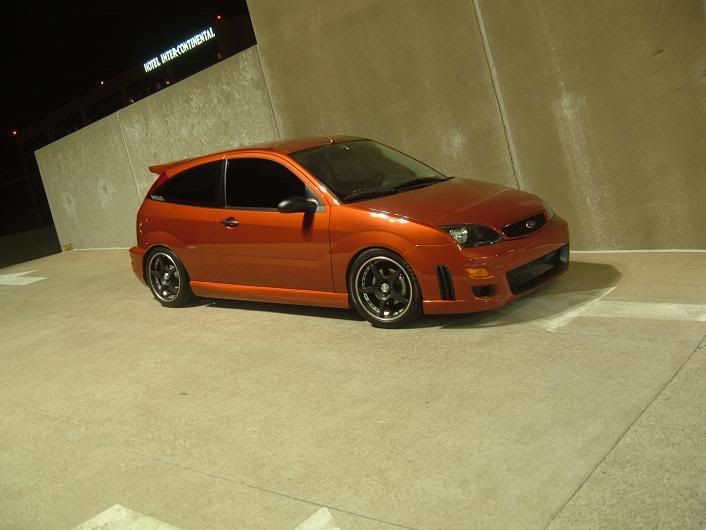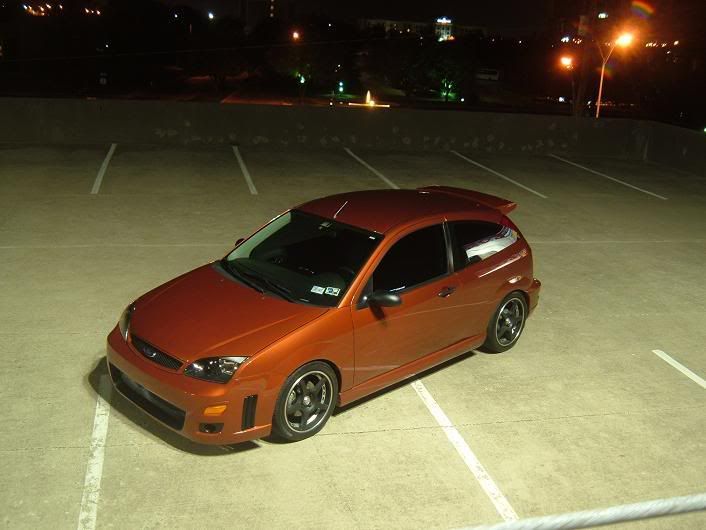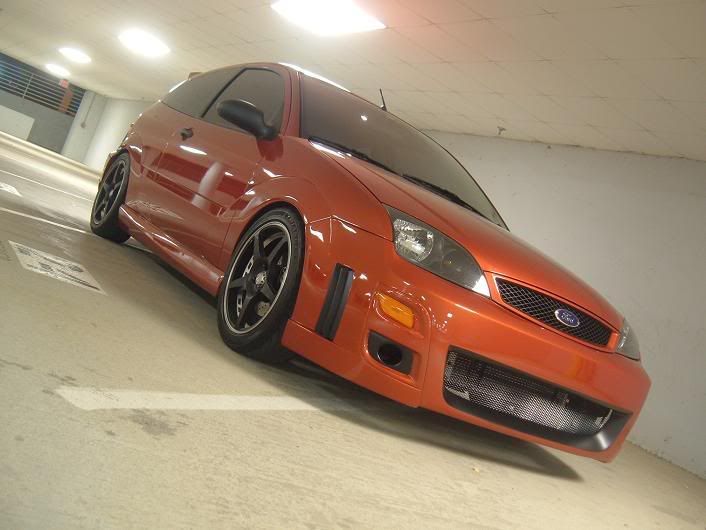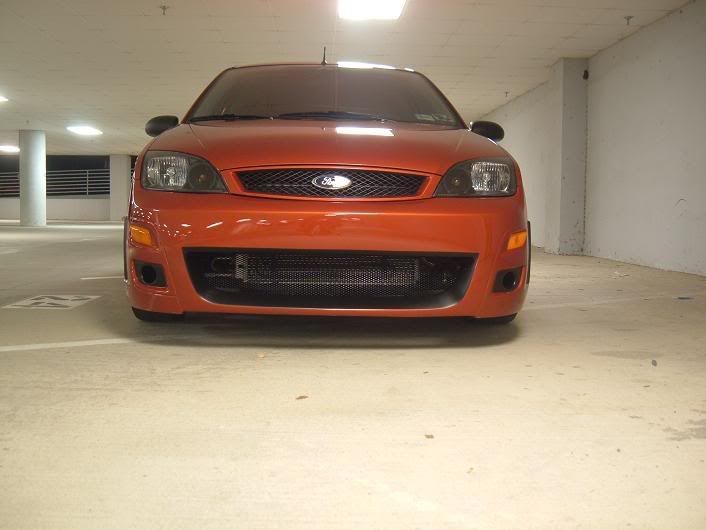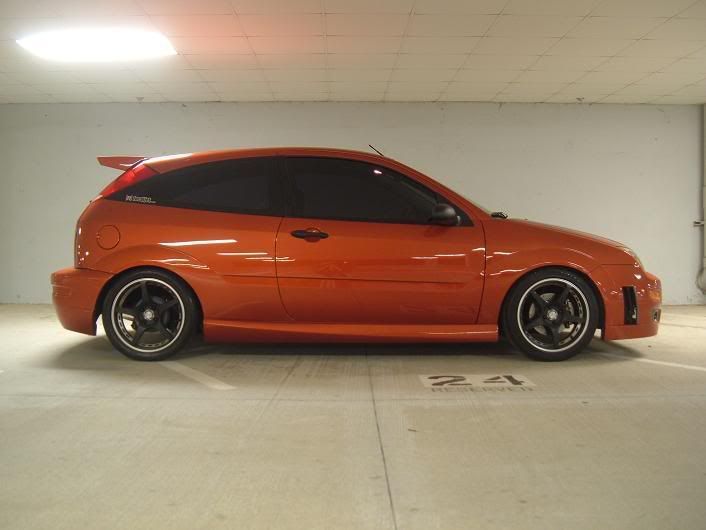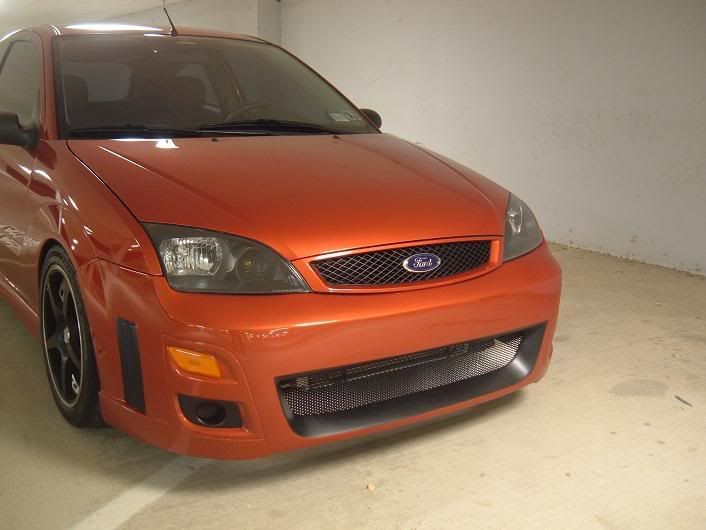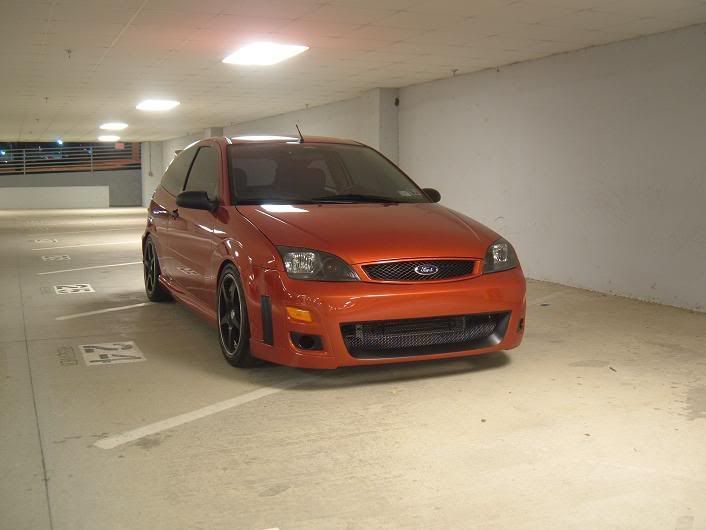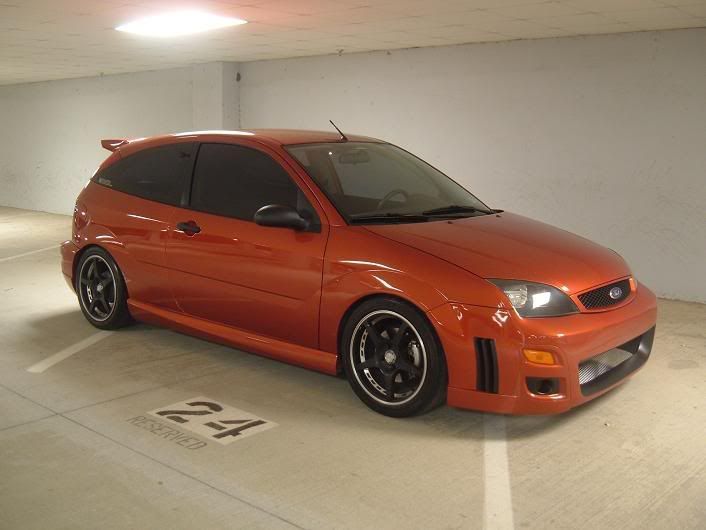 Guess I should add a mod list huh
ICE -
Soundstream EGA 700.20x (sub amp)
Kicker 57.2 Components
2 Elemental Designs 11kv.2's. (x2)
Sony XM-280gtx (component amp)
Jensen VM9311 (flipout screen w/dvd player)
Suspension -
Eibach Pro Dampers
Progress Springs
Front strut tower brace
Exterior -
Blacked out Headlights
F2 Front bumper
Body matched upper grill
Roush Sideskirts
Roush Rear bumper
Roush Upper wing
FS Shorty antenna
15% tint all around
Speedy Wheels HSR's with 215/45/17's
silverstar headlight bulbs
H3 Yellow fogs
Engine -
f2 intake
OBX Exaust
Autolite 104's gapped to .055
FS power steering and oil caps
SVT Degas Cover
Interior -
Orange cathodes under dash and seats
Steeda Pedals
Steeda Shift knob
Added power outlet in Glove Box