Ill have to check it out the nex time im under my car.
Its been on my car since i installed it and i just drive around with it on and working even though i havnt needed it since the last tune Tom did about 2 years ago. I think ive only put about 15,000 miles on it since
Last summer was when i noticed the first signs of it flaking out, we had a REALLY hot summer.
I didnt think mine would run any hotter or have any more issues with placement then any one else though.
Can you tell from this if its not reading correctly? Pink is throttle position, brown is car speed.
What i do is start logging, then a few seconds after i start the car, let idle for about a minute drive then pull over and again let idle for a minute.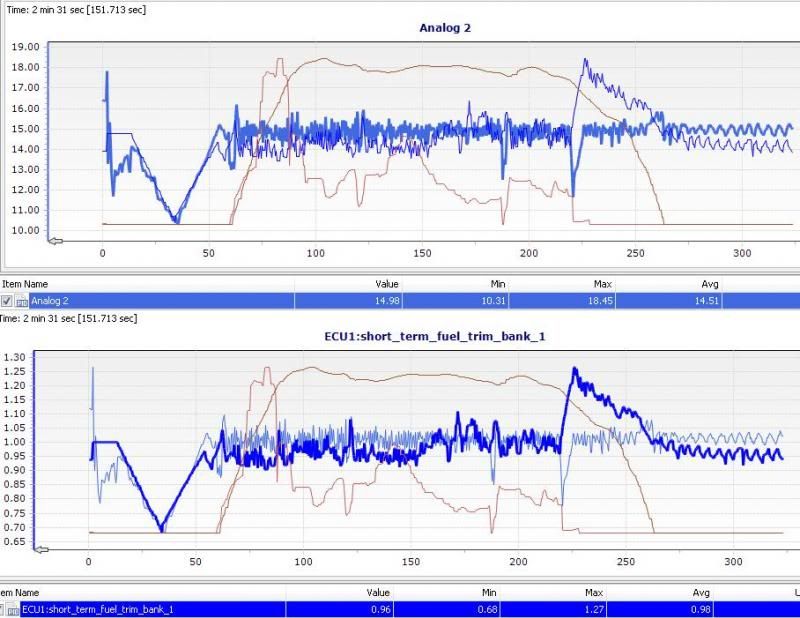 Im not even sure what that is telling me.