I have been debating about color matching my chin spoiler to match my car because the black really does not seem to enhance the front end. I have lowered the car 2" and when you look at the car from the front it looks higher than it actually is. Your eyes seem to want to stop where the red on the bumper ends instead of the bottom of the chin spoiler, almost like an optical illusion.
So a couple weeks ago I decided to just go for it... I was able to get color match paint which I believe Ford uses the cardinal red, well thats what it said on the can at least, Ford color match red (cardinal red). I used two cans, which are about half the size of a normal spray paint can, and I used all of it. Many many coats were applied... Fliping it to paint each side is tough because of how wobbly and maluable the spoiler is, you have to be really careful to not crack the paint. After it was all done I noticed that the spoiler is a little brighter red than the cars color, maybe because this is new paint compared to original weathered paint from 2002...
It really is not much of a color difference, just a little brighter, but I absolutely love the way it looks now. The front end looks lower and it just seems to flow a lot better than having a random out of place black strip on the front end. I guess it would be a different story if my car was black, lol. I think in the near future I am going to get a mustang mach 1 chin spoiler for my SVT because I love the flared out more aggressive look it has. I will also end up painting it red as well. Now that I got practice and a feel for painting it, the mach 1 spoiler paint job should be a piece of cake.
Anyways..... Here are the before and after pic's, let me know what you think. Don't mind my halloween decoratins in the "after" pic's lol.
Before...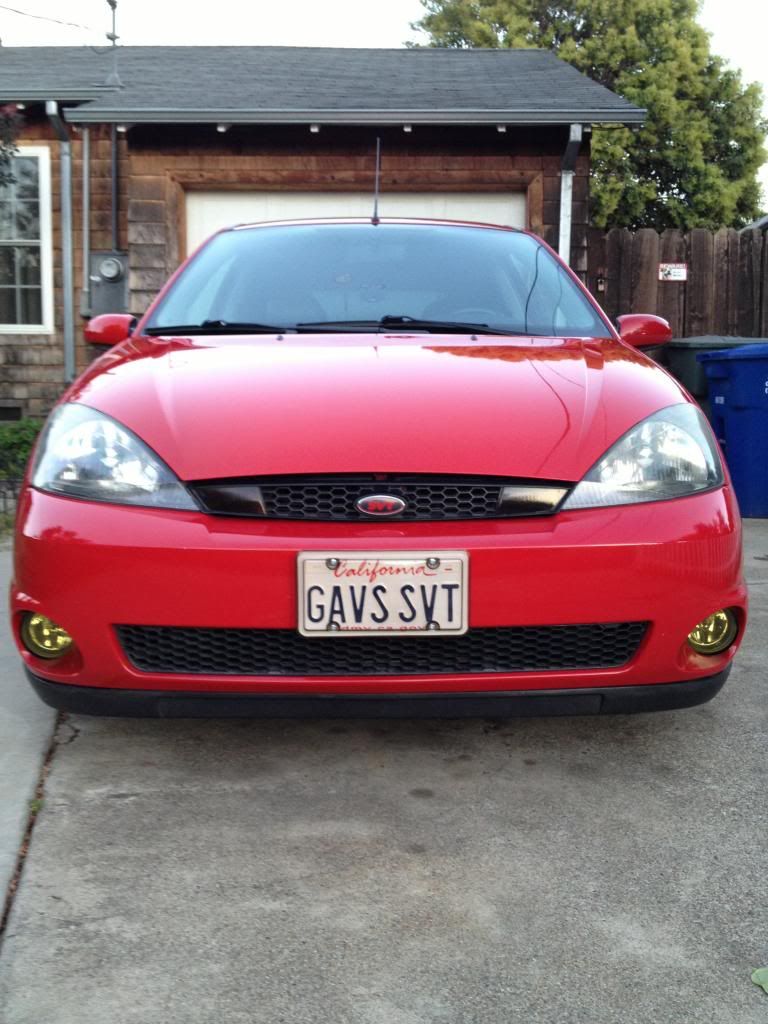 After...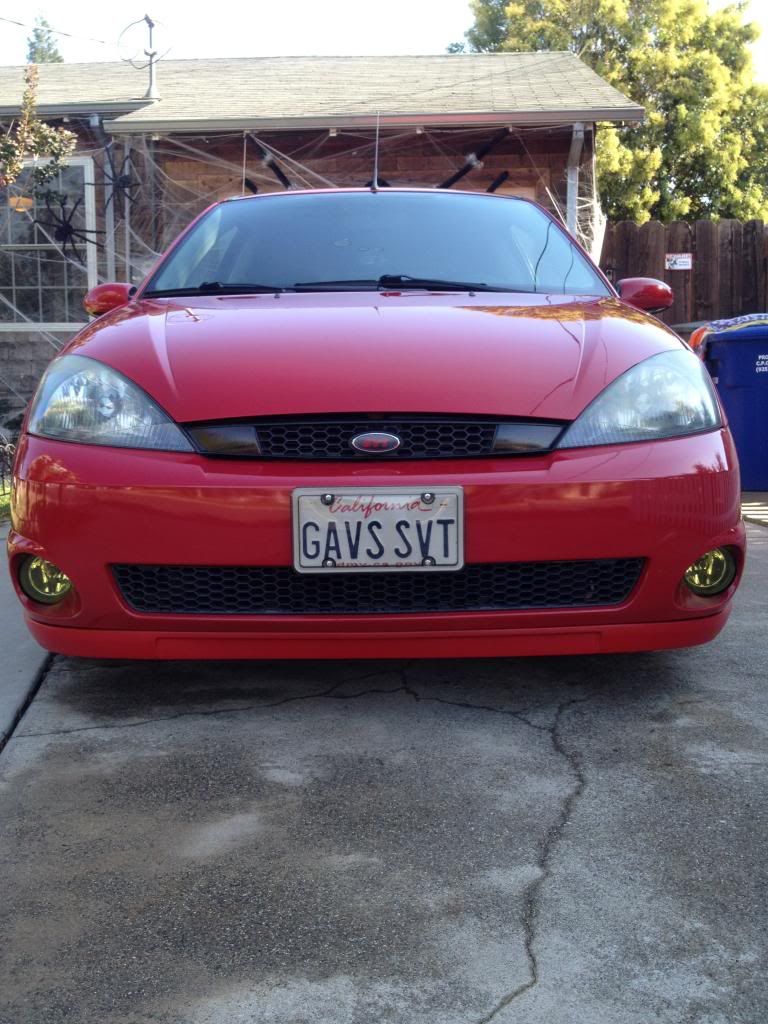 Before...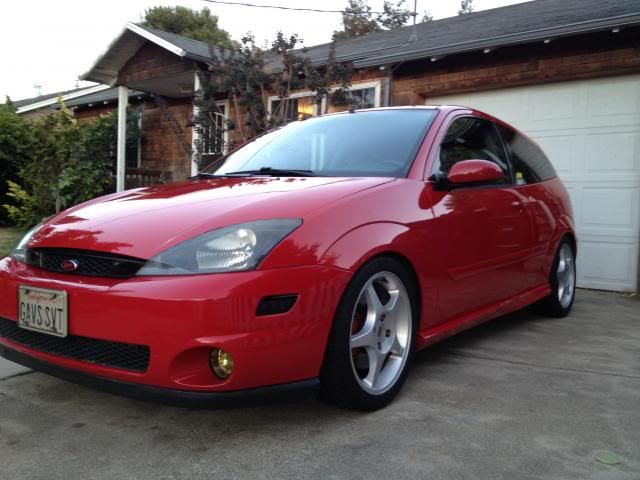 After...