About a year ago I left Ford Motor in Minneapolis to move back to my hometown so I could work for my old junior college. The focus just went downhill from there. A few months ago I dumped my 03 SVTF5D for another euro Ford product.....
Was just tired of the nickle and dime. I had just put on new shocks all the way around after an incident with a merge ramp and a ditch. The focus treated me well for the 30K miles I had her but the clutch rattle was just driving me nuts. Plus, I found what appeared to be a shopping cart scratch/dent halfway down the passenger side. It was time to drive something a bit more mature, something a bit more sophisticated and something that didn't require 10 seconds of WOT to get to 80mph. I needed torque, AWD, classy looks and comfort and a 3 pedal manual....which left me with a BMW, Merc or Volvo. Considering my prior and continued affiliation with Ford - Volvo was the way to go. Plus, I think the SR's are some of the most beautiful cars on the road - if you can find one.
Old ride: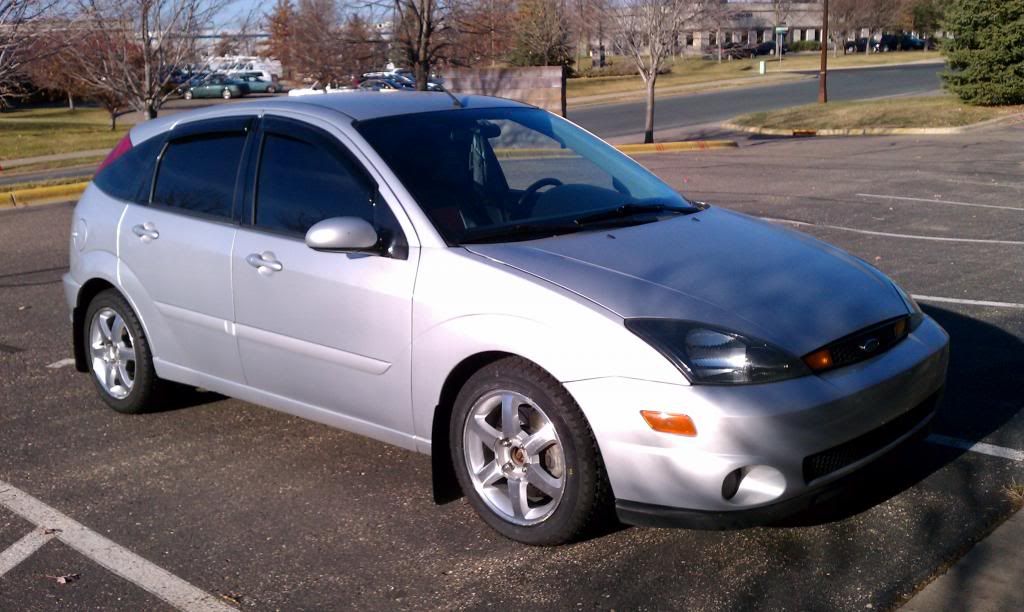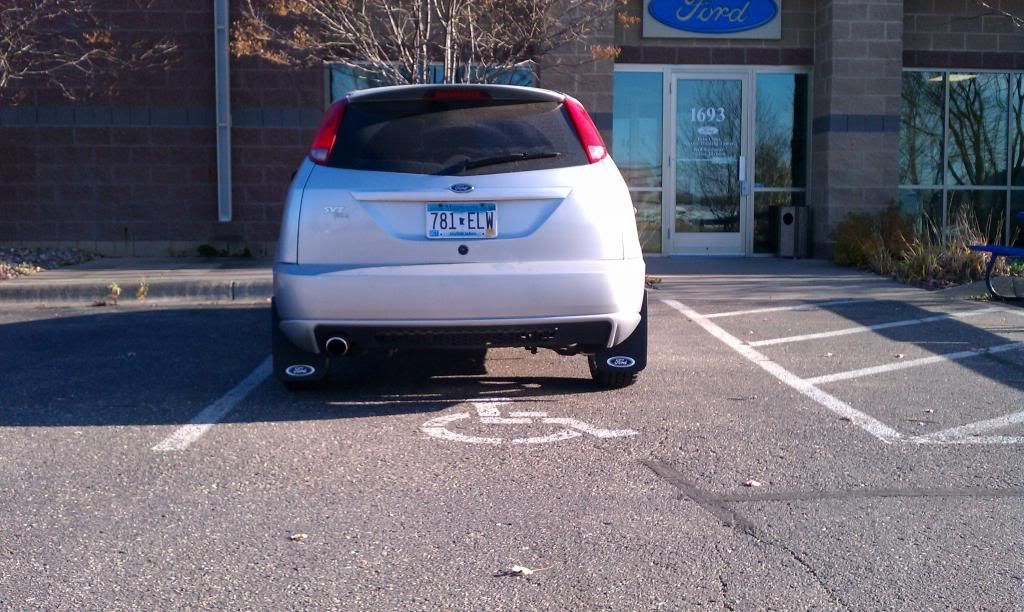 New Ride: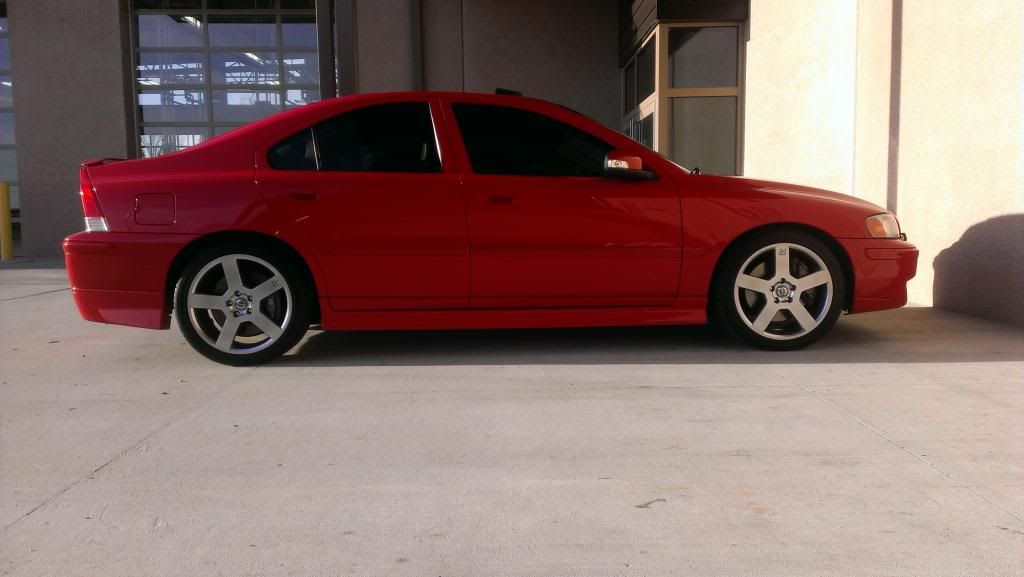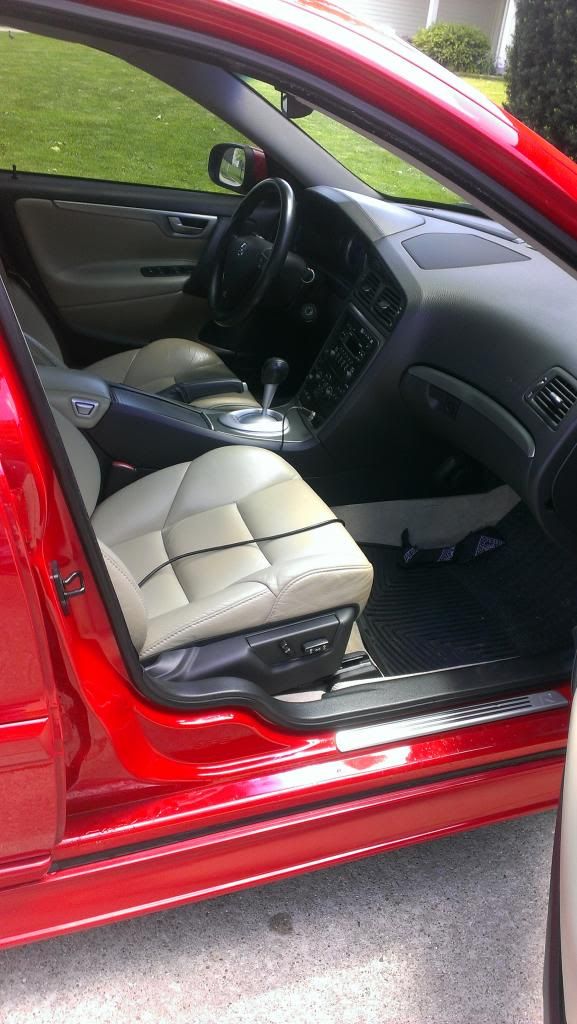 07 Volvo S60R AWD 53,000 miles
Passion Red/Gobi leather
6 speed manual
2.5L turbo I5 300hp/300ft/lbs
13" 4 piston brembo brakes on all four
18" pegasus wheels
4C electronic ride control
Really wanted an 07 V70R wagon but they are impossible to with a manual and low miles. The dark blue interior is a pretty common option and I absolutely hate it. The atacama orange interior is even more difficult to find but I had to settle for the gobi.
I love the car but Volvo missed the mark with their 4C system - I'm looking at replacing the shocks to control a bit of the harshness but as one can imagine Volvo R parts are super pricey.
Either way I'm done with foci so I'll probably just troll my way to ban status (again) henceforth. I appreciate the information I've gotten over the years and was happy to provide what information I could as a Ford specialist. That being said....
The political climate of this board is hilarious. Either embrace all political opinions or completely prohibit any politically charged statements. Doing so half-assed is easily mistaken for "If I like it - it stays, if I don't like it it's deleted". This is hypocriticism or laziness and mods/admins bear the burden of being above both.
The mod that banned my old screen name (Nano animal... I think) did so because I pointed out his selective moderating efforts. He then called me a crybaby so in return I felt no need to filter my thoughts-to-text. Banned. whynot and I have had a few similar discussions but at leasts he had the tact to admit that his participation in the thread being discussed curtailed his prerogative in moderating. Kudos for being honest.