How-To:Install an SVT Lip on a NON-SVT Focus-by sn4ckm4st3r
Materials-
Drill
Self tapping screws x14 (your choice need to be less than 1 inch long and need to be at least a #8).
Phillips bit
Drill bit of appropriate size.
Box Cutter
Jack
2x Jack stands
Optional Materials-
Spare soldering iron- If you have an old one or something like it of no use. I used it instead of a drill to make tiny places for the self tapping screws. Was faster and more effiecnt than the drill.
Preparing-
Find your jacking areas and lift the car.
Put your focus on the jack stands.
Lip install-
After you have th focus lifted take your SVT lip and lay it by the bumper
Line the middle insert with the indentation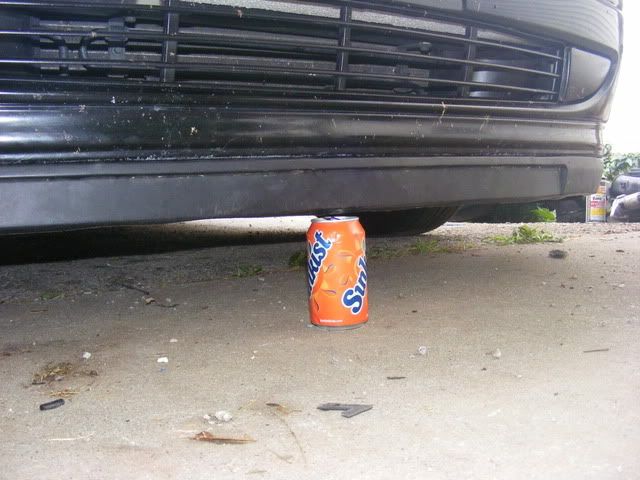 up with your front end.
Usin a drill and bit or Spare soldering iron method make a small hole in with a Self tapping screw will go.
You will need to start in the front of the bumper and work your way to the wells.
*I suggest you hold it up with the front lined up don't worry about near the wheels and prep each hole where a screw will go.
The lip has a bit more to it then our Stock bumpers so when you install it you will need to put it further back and not use the provided holes in the lip.
Once you have 12-14 holes pre-prepped and ready start up front.
You will need to put a small hole in the lip for each screw as well.
Starting from the front work your way around from there to each wheel well.
By this time the front is lined up but you have spare Lip.
Grab the box cutter and CAREFULLY!!! cut a straight piece of the lip off that hangs over.
* It will not effect the integrity of the lip but make it look better and flow.*
Make sure that all your screws are in and that the lip was pushed further back to accomodate for a smaller bumper lip.
Let the car off the jack stands.
Tire shine it and tak picturesto share with us!!
Finshed front *with Trie SHINE*-
Side cut shot-
nice and even !!!